The 'Gents' Problem' Is Also Taboo Among Doctors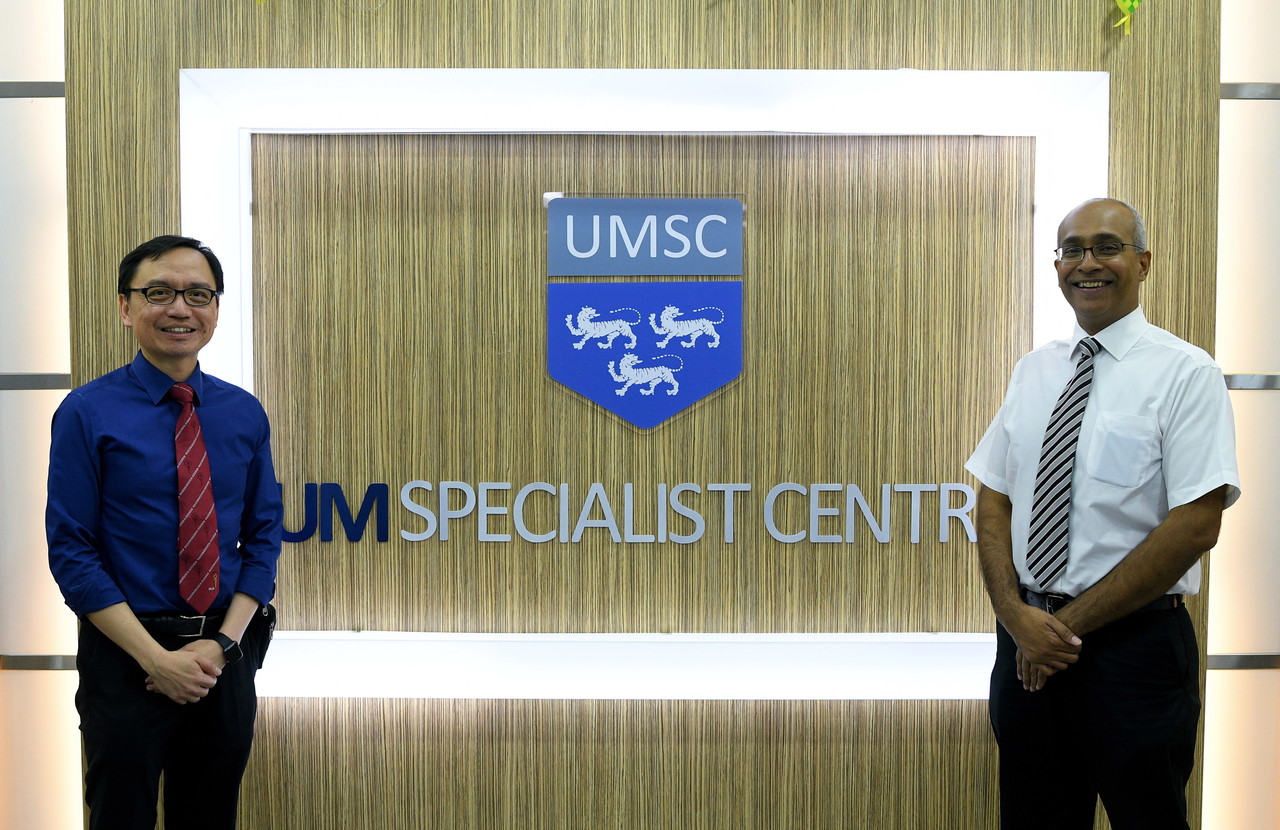 (Last of a Two-Part Interview)

By Salbiah Said

KUALA LUMPUR, July 18 (Bernama) -- In 2012, Indian film actor, singer and anchor Ayushmann Khurrana made his film debut with a rather unconventional romantic Hindi comedy, Vicky Donor, which touched on the topic of sperm donation in India.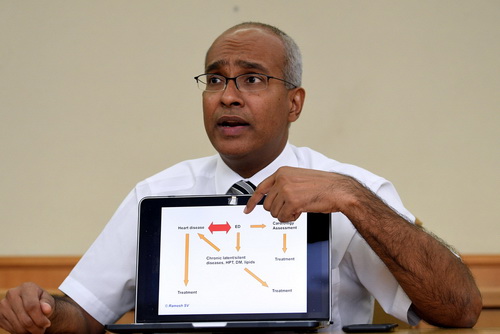 The film dealt with the issue by introducing the subject, which is considered a taboo in the society, with laughter but convincing the audience enough to make them care about the characters and their lives, according to Indian Express.
In the review, it says the film also introduced another taboo subject, Erectile Dysfunction (ED), by easing the audience with laughter. While the couple in the movie were struggling with the sexual disorder, the film chose not to even use the words but refers to it as a 'gent's problem' throughout the film.
Back home, the 'gents' problem' is still a taboo topic among patients and also doctors, according to health experts from the University Malaya Specialist Centre (
UMSC
).
UMSC
's interventional cardiologist Dr Ramesh Singh Veriah says a lot of patients would only confide in the doctor on the issue only on their hospital bed after a heart attack, and these are patients who have already suffered from ED.
"We want patients to come forward and discuss the problem. Let us prevent further problems," he told Bernama in an interview recently.
TRADITIONAL HEALERS
Dr Ramesh recalls his experience as a doctor in a government health clinic in a village in Sabak Bernam district when most of his patients who suffered from ED were too embarassed to seek medical help.
Instead, they resorted to treatment from traditional healers who had been taking care of their family for 40 to 50 years.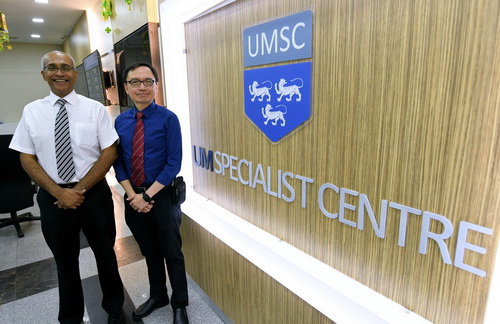 The topic is also taboo among doctors as well, says Dr Ramesh, noting that many of them do not want to talk about it.
"We are human beings, we get sick from head to toe. We all have different specialities and some specialities are more sensitive and some are easy to express. There shouldn't be boundaries or limitations such as this," he adds.
University Malaya Specialist Centre (
UMSC
) urologist Associate Professor Dr Ong Teng Aik says, "Some patients do not even know they have ED and that they need to have their heart checked. Many of them do not even seek help from the urologist, let's just not talk about the heart."
FRANCESCO MONTECCHI
During the joint interview with Bernama, Dr Ong explains that urologists use guidelines set by the European Association of Urology, formulated by Italian sex medicine expert Francesco Montecchi in assessing patients with different diseases.
"We will start by history taking, problem the patient has, how long he has been having erectile dysfunction and how severe is the problem. We will also check on other medical problems such as diabetes, cholesterol and heart," he adds.
In general, doctors will also need to know the patients' social habit, whether they smoke or face excessive stress at work or whether they do any exercises at all. After going through these procedures, the doctor will run a physical examination on the patient before conducting further tests.
Dr Ong says there will be many tests to be done, but the most important is to test his sugar level for diabetes and the cholesterol and lipid tests to ascertain whether the cholesterol level is under control.
Different clinical care is given to patients with low testerone, that is those having symptoms such as low sexual drive, lack of energy to work and always feel sleepy. The urologist will decide whether the patient can start on a treatment for ED, he adds.
THREE TYPES OF TREATMENT
Dr Ong underlines three types of treatment for erectile dysfunction. The first line treatment is the use of medication, which has been popular among patients over the past 20 years.
"Medication for ED has helped many patients with ED, by improving their quality of life and their relationship with their spouse," noting that drugs known as PDE type-5 inhibitors, help increase penile blood flow.
Dr Ong says urologists will go to the next level if the patient does not respond to the first line therapy, that is second and third line, which are very advanced.
The second line is the intracavernous injection where the patient, under the urologist supervision can inject prescribed drugs into the spongy tissue in the penis to create a penile erection.
The third line therapy is when everything else fails, that is by having a penile prosthesis, or penile implant, a medical device which is surgically implanted in the penis during a surgical procedure, he says, noting that the price can be prohibitive, ranging from RM30,000 to RM40,000 each.
SUCCESS RATE
"Success rate is about 70 to 80 per cent based on the first line treatment and that's a big improvement. Most of our patients on the first line experience improvement in their erection and good quality of life," says Dr Ong.
"My advice is if you have been taking some medicine, consult the doctor first. Get proper advice and prescription instead of buying the drug online or from other unauthorised source.
"What's important is you need to take care of your health, especially those with diabetes, hypertension or those faced with work stress. Exercise regularly, have a balanced diet and don't over eat," he adds.
Says Dr Ramesh, "Awareness is very important. It is a corporate social responsibility of any institution especially a hospital whether it is for ED or even breast cancer screening. Every hospital or centre has to do it."
Dr Ramesh says, both he and Dr Ong's approach is two-pronged, that is to educate the public and the doctors such as physicians and general practitioners, noting that it is an on-going process.
"Those who suffer from ED should come forward as most of these patients end up having a heart disease. In fact, some of us consider ED as cardiovascular equivalent.
"Lead a good and healthy life. We find people who are more active and do physical exercise are fitter and are less susceptible to ED and heart disease. Lifestyle is important," says Dr Ramesh.
-- BERNAMA
For more information click here