SEARCH News
Please select news category and type keyword(s) to search
COVID-19: Dua lagi sembuh, jumlah dirawat menurun kepada tujuh - Dzulkefly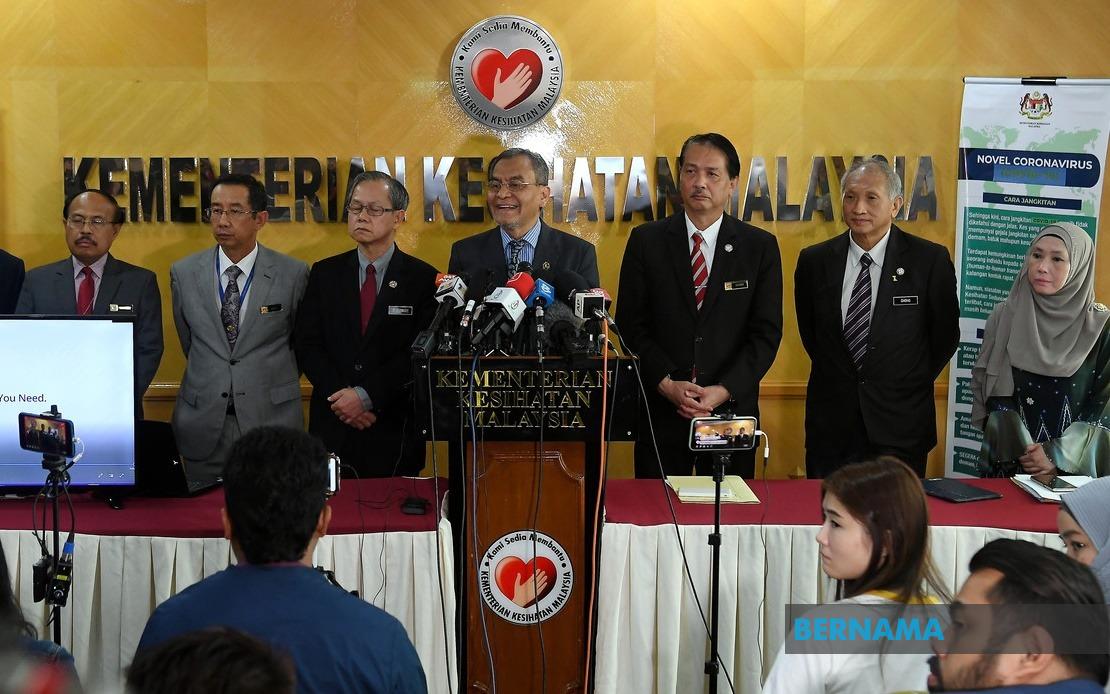 PUTRAJAYA, 19 Feb -- Jumlah pesakit COVID-19 yang berjaya dipulihkan terus bertambah kepada 15 selepas dua lagi daripada 22 individu yang disahkan positif kluster itu sembuh sepenuhnya dan dibenarkan pulang hari ini.
WHO praises Malaysia's preparedness, ability to deal with COVID-19 - Dzulkefly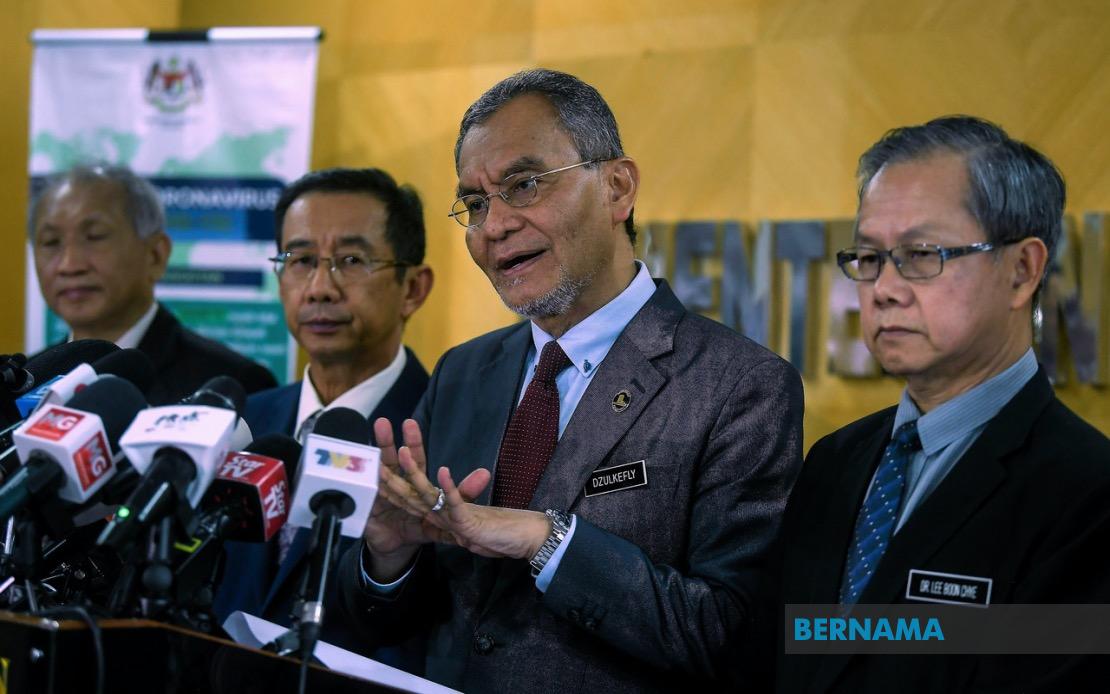 PUTRAJAYA, Feb 18 -- The World Health Organization (WHO) has, once again, commended Malaysia's preparedness and ability to address COVID-19 infection.
COVID-19: Two Malaysians on board cruise ship tested positive - Health DG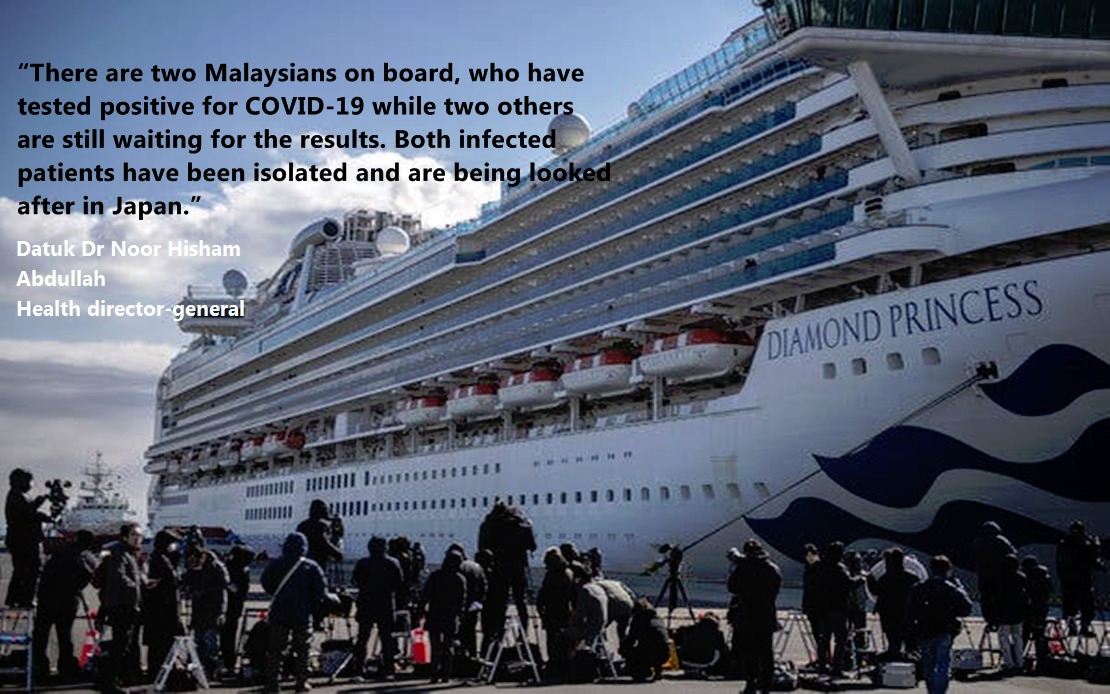 KUALA LUMPUR, Feb 18 -- Two Malaysians on board the cruise ship Diamond Princess, which is currently anchored and quarantined at the Yokohama Port in Japan, have been tested positive for COVID-19 and undergoing treatment in the country.
Energy Candy disahkan mengandungi bahan terlarang tadalafil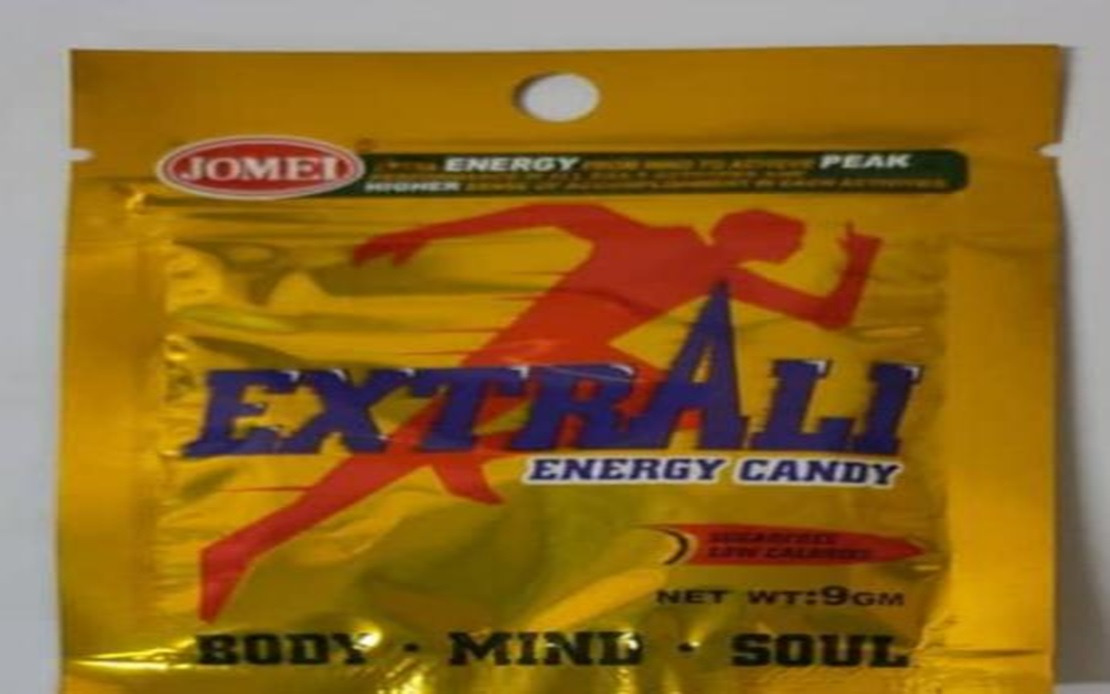 KUALA LUMPUR, 17 Feb -- Kementerian Kesihatan Malaysia (KKM) hari ini mengesahkan produk Energy Candy mengandungi bahan terlarang iaitu racun berjadual 'tadalafil'.
Energy Candy products contain banned tadalafil - MoH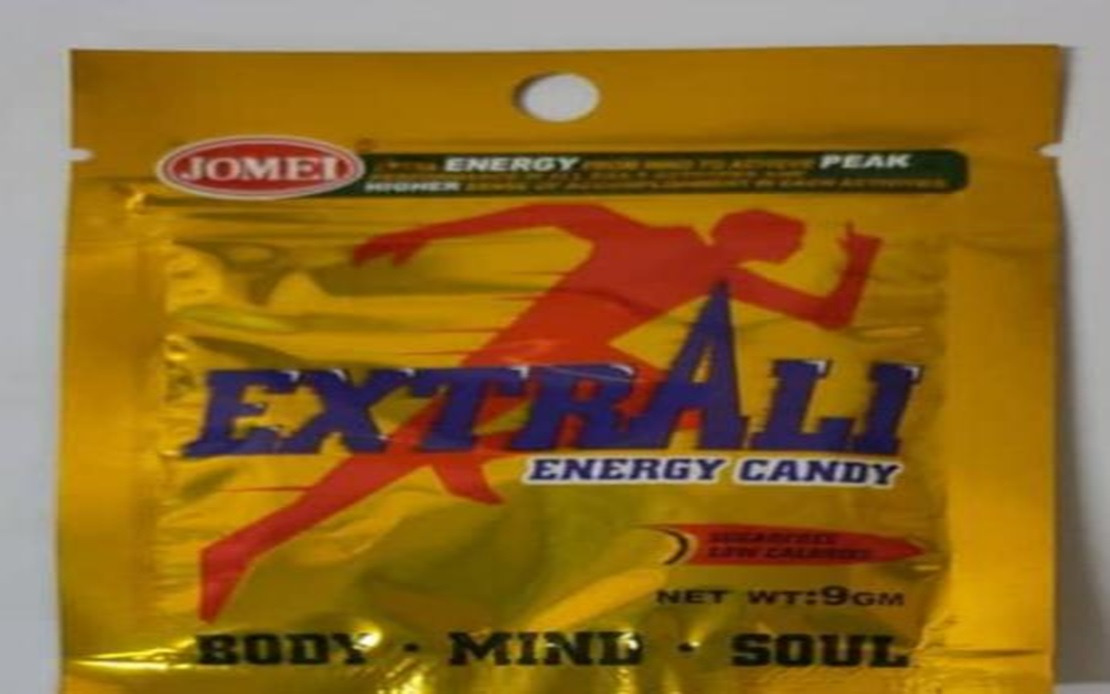 KUALA LUMPUR, Feb 17 -- The Ministry of Health (MoH) today confirmed that the Energy Candy products contain a banned substance called tadalafil.
Tiada kes positif COVID-19 di hospital Miri - Pengarah Kesihatan Sarawak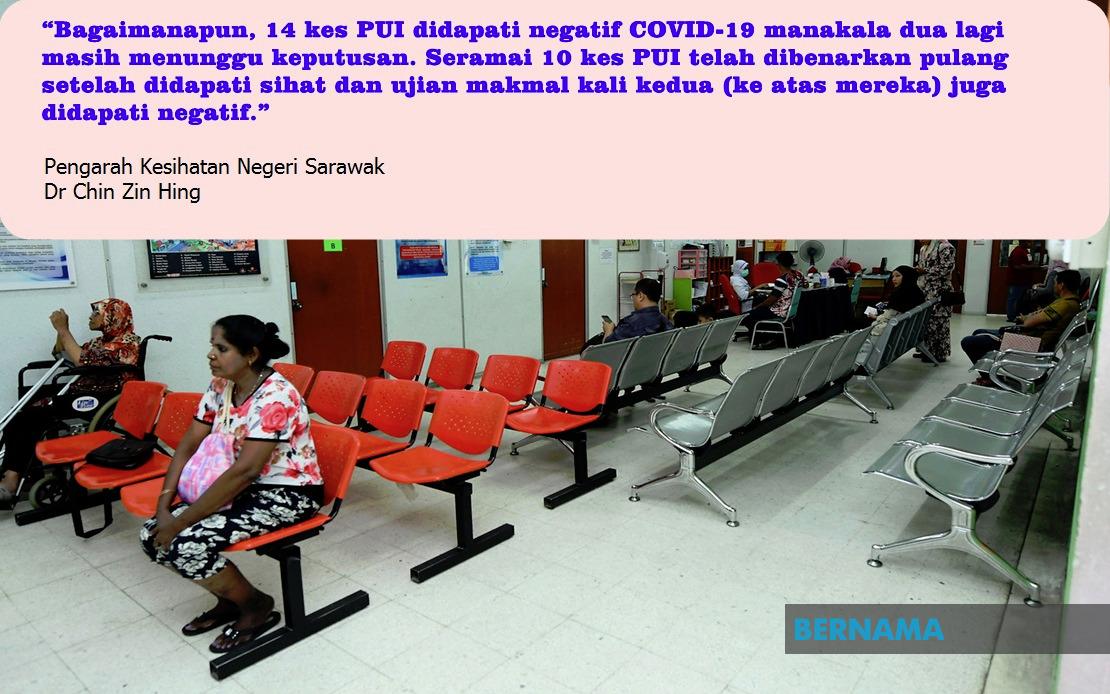 KUCHING, 17 Feb -- Jabatan Kesihatan Negeri Sarawak hari ini menegaskan tiada kes disahkan positif jangkitan COVID-19 di Hospital Miri, utara negeri ini.
Tujuh sampel pesakit bawah siasatan di Kelantan negatif COVID-19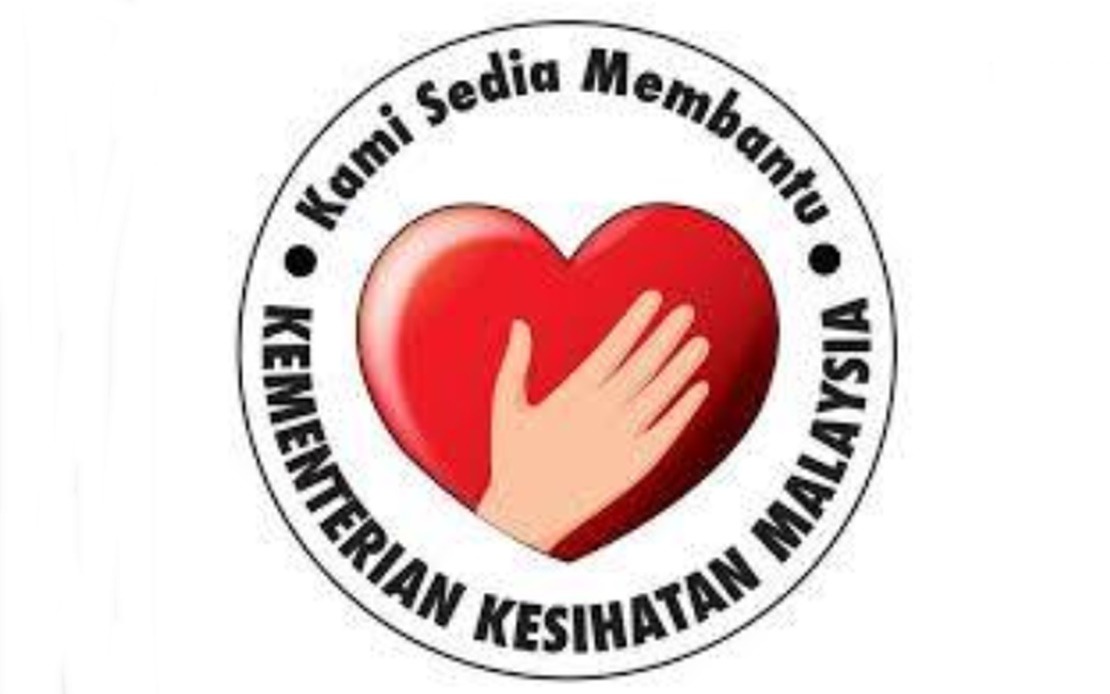 KOTA BHARU, 16 Feb -- Jabatan Kesihatan Negeri Kelantan (JKNK) mengesahkan ujian ke atas tujuh pesakit yang disyaki terkena jangkitan COVID-19 menunjukkan keputusan negatif.
Langkah kerajaan berkesan kawal COVID-19 - PM Mahathir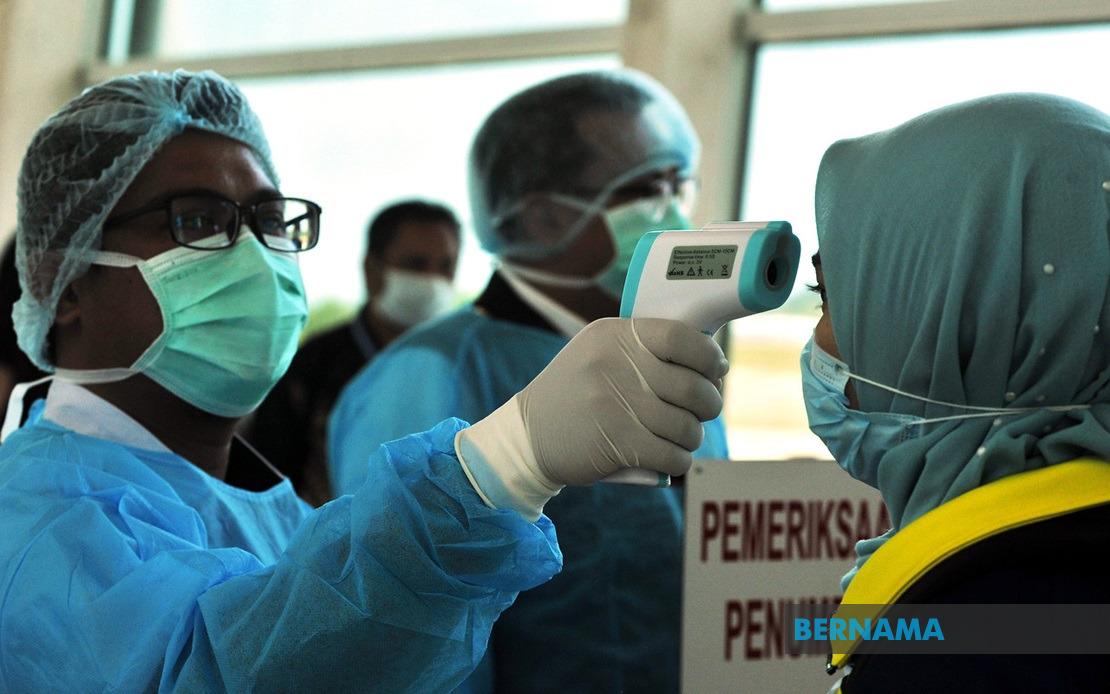 LANGKAWI, 14 Feb -- Kerajaan Malaysia dilihat berkesan dalam mengawal penularan epidemik COVID-19 di negara ini, kata Perdana Menteri Tun Dr Mahathir Mohamad.
Rangkuman Perkembangan Terkini COVID-19: Keadaan Masih Terkawal
Oleh Melati Mohd Ariff
Berikut adalah rangkuman mengenai COVID-19 dan perkara yang berkaitan di Malaysia dan di peringkat dunia dari 10 Feb hingga 14 Feb.
Kuala Lumpur (Bernama) -- Jumlah kes jangkitan COVID-19 di negara ini kekal 19 setakat laporan ini ditulis hari ini, sejak tiga kes pertama dilaporkan pada 25 Jan.
Daripada 19 kes itu, 6 adalah rakyat Malaysia dan 13 warganegara dari China. Setakat 14 Feb, tiga kes pesakit COVID-19 di Malaysia yang sudah sembuh melibatkan warganegara China iaitu dua lelaki orang, masing-masing berusia 63 dan 40 tahun serta kanak-kanak perempuan berusia empat tahun.
Menteri Kesihatan Datuk Seri Dr. Dzulkefly Ahmad sebelum ini (pada 12 Feb) dipetik sebagai berkata keadaan jangkitan COVID-19 di negara ini "masih dalam kawalan dan berada pada tahap pembendungan awal."
Vaksin COVID-19 dijangka siap dalam tempoh 18 bulan - WHO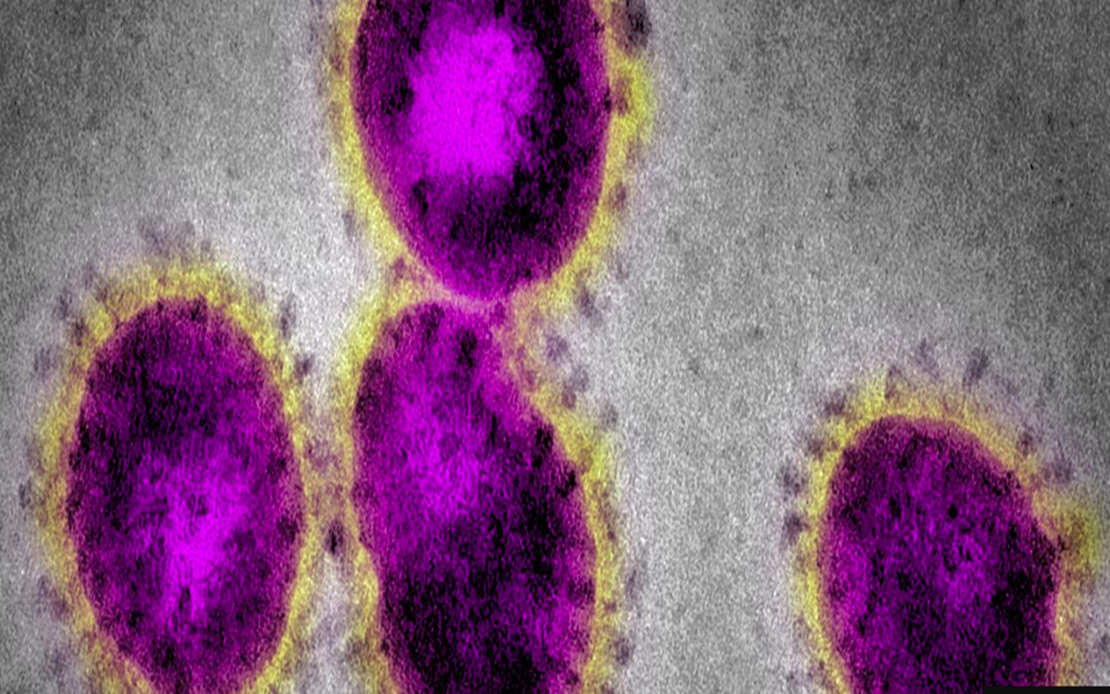 GENEVA, 14 Feb -- Ketua Pengarah Pertubuhan Kesihatan Sedunia (WHO) Tedros Adhanom Ghebreyesus pada Selasa berkata vaksin pertama untuk COVID-19 dijangka dapat dihasilkan dalam tempoh 18 bulan, lapor agensi berita Xinhua.