Malaysia aims to be Asia's fertility and cardiology treatments hub by 2020

KUALA LUMPUR, Aug 15 (Bernama) -- Malaysia is capable of becoming Asia's fertility and cardiology treatments hub by 2020 due to the high quality health services available in the country.

Malaysia Health Tourism Council (MHTC) chief executive officer Sherene Azli said, as such, the MHTC was working closely with the Health Ministry and private hospitals to achieve the aspiration in the next two years, while at the same time, boosting the country's health tourism industry.

"The success rate of the In Vitro Fertilization (IVF) treatment in Malaysia is high, which is between 55 to 60 per cent, and for cardiology treatment, the National Heart Institute (IJN) already has a very good reputation and it is among the best in Asia.

"The level of demands and the country's capability to provide the services involved proved that Malaysia has a huge potential to be promoted as a fertility and cardiology treatments hub in the region," she said when appeared as a guest in Bernama News Channel's Ruang Bicara programme yesterday.

Sherene said efficient service and multilingual communication were also among the advantages that made Malaysia having a complete health tourism industry package.

-- BERNAMA

DOCTORS SAY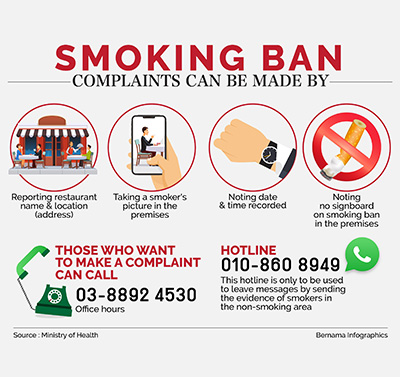 EXCLUSIVE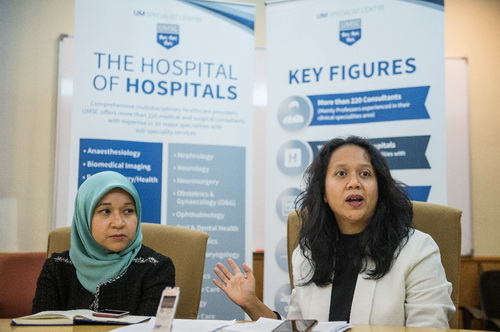 Need For A Think-Tank To Tackle Teenage Pregnancy
(Last of a Two-Part Interview)
By Salbiah Said
PETALING JAYA, Jan 2 (Bernama) -- The World Health Organisation (WHO) has identified about 16 million adolescent girls giving birth every year, mostly in low and middle income countries. An estimated three million girls aged 15 to 19 undergo unsafe abortions every year. Worldwide, 1 in 5 girls have given birth by the age of 18.
read more ››
VIDEO HIGHLIGHTS
UMSC Consultant Speaks: Fatty Liver, The Silent Epidemic Part 3
UMSC Consultant Speaks: Fatty Liver, The Silent Epidemic Part 2
UMSC Consultant Speaks: Fatty Liver, The Silent Epidemic Part 1