Postponement of Pendang Hospital project caused by technical factors

ALOR SETAR, Aug 15 (Bernama) – The postponement to build the Pendang Hospital has nothing to do with the 23 hospital and clinic projects nationwide which have been identified as 'sick projects', the Kedah State Assembly was told today.

State Health, Rural Development, Religious and State Government Linked Companies (GLC) Committee chairman Datuk Dr Ismail Salleh said the project will continue but had to be postponed due to several technical aspects involving conditional approval of the developer company and a request from Syarikat Seri Libanan PPC JV Sdn Bhd which had received a letter of acceptance on April 17.

"The postponement involved the amendment of the plan at the Pendang District Council (MDP) level which was approved on July 29, 2018, but the conditional approval has received criticism from technical departments such as the Public Works Department (PWD) and the Department of Irrigation and Drainage (DID)," he said.

He was responding to a question from Datuk Suraya Yaacob (BN-Sungai Tiang) who wanted to know whether the 23 hospital and clinic construction projects identified as 'sick projects' as announced by Health Minister Dr Dzulkefly Ahmad would also involve the Pendang Hospital project.

Commenting further, he said after the conditional approval was submitted to the developers they requested a one-month period for the process of amending the plan involving a date extension until Sept 7.

"After the plan is amended, then it will be returned to the MDP for approval," said Dr Ismail.

Last June, Dzulkefly gave a stern warning to all contractors of the 23 'sick' category projects, including the construction of hospitals and clinics nationwide, to cancel their contracts if they fail to complete the projects within the stipulated time period.

Among the hospitals listed were Tengku Ampuan Rahimah Hospital (obstetrics complex) in Klang, Selangor; Raja Permaisuri Bainun Hospital (cardiology) in Ipoh, Perak; Penang Hospital (Phase 2) and Seberang Jaya Hospital (Penang); Rembau Hospital (Negeri Sembilan) and Kemaman Hospital (Terengganu).

-- BERNAMA

HealthEdge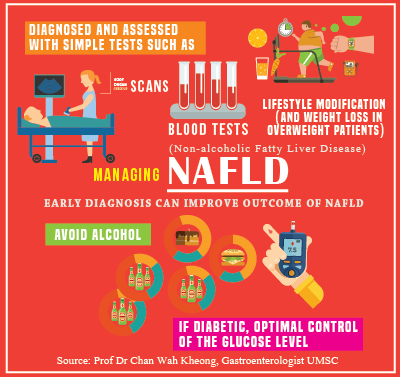 EXCLUSIVE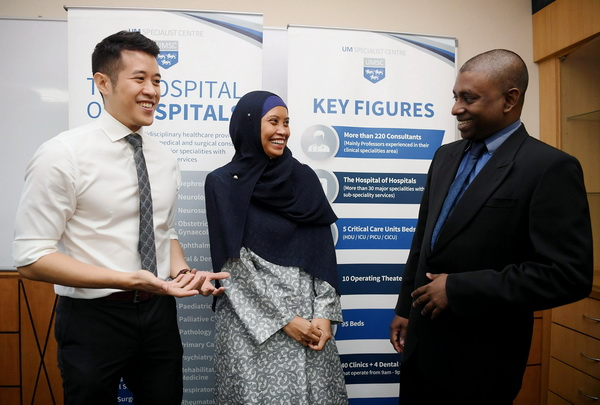 UMSC's Multidisciplinary Team-Based Approach On Lung Cancer Gives Hope To Patients
(First of a two-part interview)
By Jenny Imanina Lanong Abdullah and Murni Nasri
KUALA LUMPUR, (Bernama) -- 'Along' was six when her grandfather was diagnosed with stage four lung cancer. "I was so worried that 'Atuk' (grandfather) would die soon, even though I did not know what cancer was back then," said Along.
read more ››
IN FOCUS
UMSC Consultant Speaks: Fatty Liver, The Silent Epidemic Part 3
UMSC Consultant Speaks: Fatty Liver, The Silent Epidemic Part 2
UMSC Consultant Speaks: Fatty Liver, The Silent Epidemic Part 1