Terengganu records 772 HFMD cases as at Monday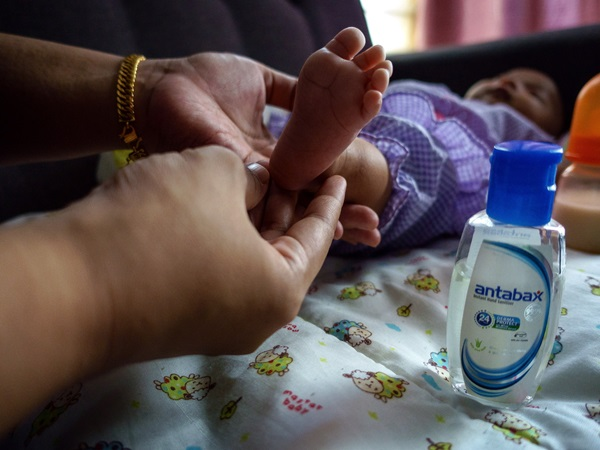 KUALA TERENGGANU, Aug 16 (Bernama) -- Terengganu continues to record a rise in hand foot and mouth disease (HFMD) to 772 cases as at Monday (Aug 13) since the first case was detected on June 24.

State Local Government, Housing, Health and Environment Committee chairman Dr Alias Razak said the disease rose 274.8 per cent compared to 206 cases during the same period last year.

"From 772 cases, Kuala Terengganu district records the highest with 200 cases followed by Marang (124 cases), Dungun (108), Setiu (96), Kuala Nerus (88), Besut (72), Hulu Terengganu (52) and Kemaman (32).

"During the period, there were 15 HFMD outbreaks reported in Terengganu namely five in Kuala Terengganu, Setiu (2), Marang (four), Kuala Nerus (two) and one each in Hulu Terengganu and Besut," he told Bernama today.

The HFMD was mostly detected on children aged between one to six years old with 679 cases followed by under one year old (64), seven to 12 years old (27 cases) and one each for the age category between 13 to 18 years old and above 18 years old.

Dr Alias said HFMD cases were mostly detected in private homes with 422 cases followed by children in nurseries (128), babysitter premises (112), kindergartens (41), pre-schools (24), primary schools (24), PASTI kindergartens (17), KEMAS kindergartens (three) and madrasah (one).

"The Terengganu Health Department had conducted various activities to prevent the disease from spreading including conducting inspections at premises such as residential houses, nurseries, kindergartens, primary schools and so far all premises were ordered closed have resumed operation as usual.

"The department also carried disinfection at premises apart from taking 20 samples for analysis and giving health education by distributing leaflets, talks and advice to the families of HFMD patients," he said.

-- BERNAMA

DOCTORS SAY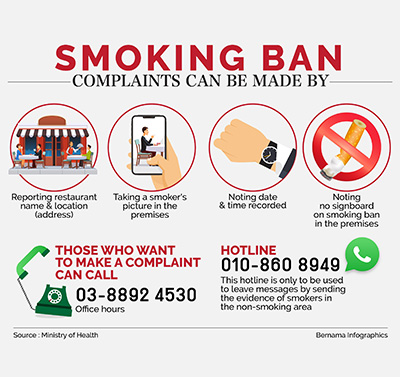 EXCLUSIVE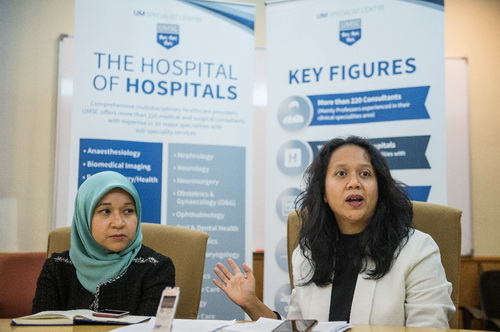 Need For A Think-Tank To Tackle Teenage Pregnancy
(Last of a Two-Part Interview)
By Salbiah Said
PETALING JAYA, Jan 2 (Bernama) -- The World Health Organisation (WHO) has identified about 16 million adolescent girls giving birth every year, mostly in low and middle income countries. An estimated three million girls aged 15 to 19 undergo unsafe abortions every year. Worldwide, 1 in 5 girls have given birth by the age of 18.
read more ››
VIDEO HIGHLIGHTS
UMSC Consultant Speaks: Fatty Liver, The Silent Epidemic Part 3
UMSC Consultant Speaks: Fatty Liver, The Silent Epidemic Part 2
UMSC Consultant Speaks: Fatty Liver, The Silent Epidemic Part 1