51,147 HFMD cases recorded nationwide up till Aug 14 - Dr Dzulkefly

KUALA LUMPUR, Aug 16 (Bernama) -- A total of 51,147 cases of hand, foot and mouth disease (HFMD) were recorded nationwide for the period from Jan 1 to Aug 14, the Dewan Rakyat was told today.

Health Minister Dr Dzulkefly Ahmad said, however, HFMD cases in Malaysia were not as severe as other countries such as in China where high mortality rate due to the disease was recorded.

"That's why it's important to keep in mind these five key points, namely, personal hygiene care, proper hand washing practices, environmental hygiene care, gatekeeping screening (at premises such as kindergarten, pre-school and childcare centres) and disinfect contaminated surfaces, to control HFMD," he said during the Ministers' Question Time session.

He was answering to a question from Dr Kelvin Yii Lee Wuen (DAP-Bandar Kuching) who wanted to know the number of HFMD cases in Sarawak and preventive measures including criteria used to assess whether a particular nursery or kindergarten should be shut down due to the disease.

In Sarawak, Dr Dzulkefly said 6,209 cases of HFMD were recorded with a majority reported in Kuching division at 1,387 cases from Jan 1 to Aug 14, this year.

Meanwhile, Dr Dzulkefly said the closure of kindergarten, childcare centres and other pre-school premises would only be carried out in the event of HFMD outbreak in the particular premises.

HFMD cases would be classified as epidemics if there were two or more cases reported within the HFMD incubation period, he said.

"The closure of the premises will be carried out for a period of 10 days from the date of the HFMD case was last detected and the premises here refer to the classrooms where such cases are detected," he said.

Dr Dzulkefly said the closure was implemented to break the chain of transmission to other children as well as to enable the premises' operators to carry out disinfection especially on toys and other contaminated surfaces including floor and tables.

-- BERNAMA

HealthEdge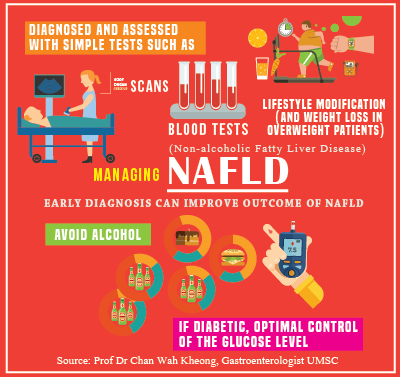 EXCLUSIVE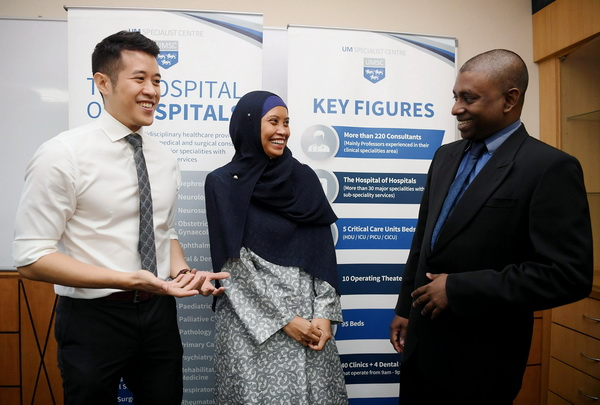 UMSC's Multidisciplinary Team-Based Approach On Lung Cancer Gives Hope To Patients
(First of a two-part interview)
By Jenny Imanina Lanong Abdullah and Murni Nasri
KUALA LUMPUR, (Bernama) -- 'Along' was six when her grandfather was diagnosed with stage four lung cancer. "I was so worried that 'Atuk' (grandfather) would die soon, even though I did not know what cancer was back then," said Along.
read more ››
IN FOCUS
UMSC Consultant Speaks: Fatty Liver, The Silent Epidemic Part 3
UMSC Consultant Speaks: Fatty Liver, The Silent Epidemic Part 2
UMSC Consultant Speaks: Fatty Liver, The Silent Epidemic Part 1