Cardio Vascular Sentral KL optimistic of treating more foreigners

KUALA LUMPUR, Aug 16 (Bernama) -- The just-launched RM270 million Cardiac Vascular Sentral Kuala Lumpur (CVSKL) hospital is optimistic of treating more foreign patients, seeking heart and cardiac disease treatment.

Chairman Tan Sri Dr Yahya Awang said foreign patients, mainly from Indonesia, contributed between 9-10 per cent of the total cases treated at the hospital.

"I expect this number to increase as we market ourselves, people will know more about the hospital and its ability," he told reporters here today after the launching of the hospital by Prime Minister Tun Dr Mahathir Mohamad.

Also present was Minister of Economic Affairs Datuk Seri Mohamed Azmin Ali.

He said the hospital's location in KL Sentral, the transportation hub of Kuala Lumpur, would also be an added advantage to attract more patients.

The hospital is backed by US-based investment company, TPG Capital, through its private healthcare investment and operation arm, TE Asia Healthcare Partners.

-- BERNAMA

DOCTORS SAY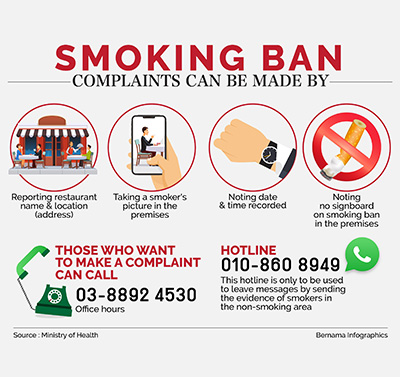 EXCLUSIVE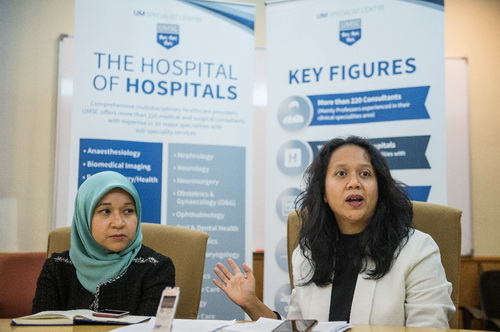 Need For A Think-Tank To Tackle Teenage Pregnancy
(Last of a Two-Part Interview)
By Salbiah Said
PETALING JAYA, Jan 2 (Bernama) -- The World Health Organisation (WHO) has identified about 16 million adolescent girls giving birth every year, mostly in low and middle income countries. An estimated three million girls aged 15 to 19 undergo unsafe abortions every year. Worldwide, 1 in 5 girls have given birth by the age of 18.
read more ››
VIDEO HIGHLIGHTS
UMSC Consultant Speaks: Fatty Liver, The Silent Epidemic Part 3
UMSC Consultant Speaks: Fatty Liver, The Silent Epidemic Part 2
UMSC Consultant Speaks: Fatty Liver, The Silent Epidemic Part 1