Do not promote food containing hazardous materials - MOH

PUTRAJAYA, Aug 16 (Bernama) -- The Ministry of Health (MOH) prohibits the use of hazardous materials such as bleach and poison in food product demonstrations and will take action against those involved.

Referring to the demonstration of drinking Green 35 pre-mixed coffee with bleach added, as viral on the social media, the MOH in a statement today said the ministry viewed the issue seriously and enforcement action was being taken on the parties involved.

"Those found advertising food products and misleading buyers to sell their products may be subject to action under Section 17 of the Food Act 1983," he said.

The Green 35 pre-mixed coffee claimed to be anti-poison and could cure a variety of illnesses, went viral on social media when a man demonstrated mixing bleach to the coffee mixture before drinking it to prove its efficacy.

However, the MOH said there were reports which said that the individual experienced shortness of breath and was rushed to the hospital several hours after drinking the coffee.

The ministry found that the manufacturer's details as printed on the product label were false and did not comply with labelling requirements for food under the Food Act 1983 and the Food Regulations 1985.

It said the manufacturer had also misused the food security guarantee logo issued by the Food Safety and Quality Division (BKKM) as provided under Section 16 of the Act.

In the meantime, MOH advised consumers not to consume any substance that could be harmful to health.

For any concern regarding food safety issues, consumers may contact the district health office or nearest state health department, or contact the MOH via its official website moh.spab.gov.my or BKKM Facebook at www.facebook.com/bkkmhq.

-- BERNAMA

HealthEdge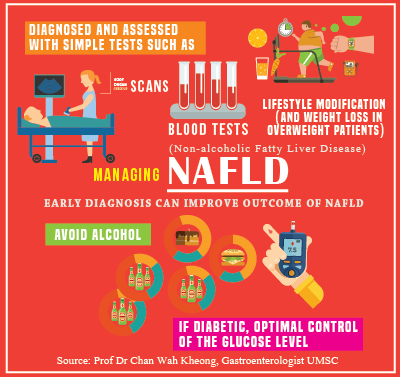 EXCLUSIVE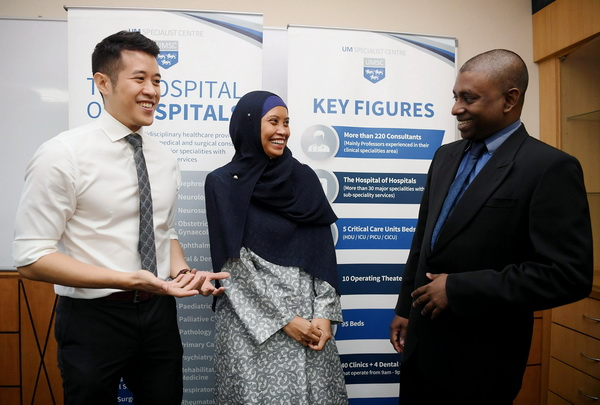 UMSC's Multidisciplinary Team-Based Approach On Lung Cancer Gives Hope To Patients
(First of a two-part interview)
By Jenny Imanina Lanong Abdullah and Murni Nasri
KUALA LUMPUR, (Bernama) -- 'Along' was six when her grandfather was diagnosed with stage four lung cancer. "I was so worried that 'Atuk' (grandfather) would die soon, even though I did not know what cancer was back then," said Along.
read more ››
IN FOCUS
UMSC Consultant Speaks: Fatty Liver, The Silent Epidemic Part 3
UMSC Consultant Speaks: Fatty Liver, The Silent Epidemic Part 2
UMSC Consultant Speaks: Fatty Liver, The Silent Epidemic Part 1