MoH: Tie Da Zhi Tong Gao contains poison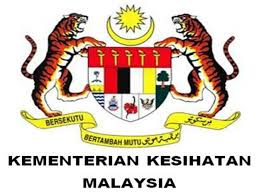 KUALA LUMPUR, Sept 4 (Bernama) – The Ministry of Health (MOH) urged people not to buy the traditional product, Tie Da Zhi Tong Gao which is found to contain the poison, Diphenhydramine.

In a statement today, Health director-general Datuk Dr Noor Hisham Abdullah said the distribution and sale of the product were banned immediately.

"Sellers are reminded that the sale and distribution of this product are in violation of the Control of Drugs and Cosmetics Regulations 1984.

''Individuals who commit offences under these rules are liable to a fine not exceeding RM25,000 or imprisonment not exceeding three years or both and a fine not exceeding RM50,000 or imprisonment not exceeding five years or both, "Dr said Noor Hisham.

Therefore, those who were using Tie Da Zhi Tong Gao were advised to immediately stop its use and to seek advise from health professionals if they had any discomfort or side effects.

"Consumers and the public are advised to check the registration status of a product by visiting the website http://npra.moh.gov.my/," said Dr Noor Hisham.

In the meantime, he also said that in the efforts of MOH to protect the health and well-being of the people through continuous monitoring, they were also encouraged to file complaints and disseminate information through the Public Agencies Complaint Management System portal at http://moh.spab.gov.my.

It is understood that Tie Da Zhi Tong Gao is registered as a traditional product for pain due to bruises, sprains and muscle and joint pains.

Diphenhydramine is an antihistamine to relieve allergic reaction which is controlled under the Poison Act 1952 and can only be obtained from a doctor or pharmacist.

-- BERNAMA