Health Minister mulls reit for additional funds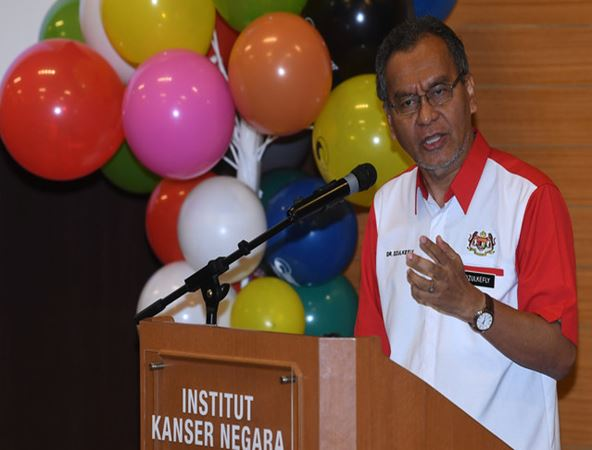 PUTRAJAYA, Sept 7 (Bernama) – Health Minister Dr Dzulkefly Ahmad is planning to set up a Real Estate Investment Trust (REIT) to obtain additional funds for the Health Ministry for up to RM3 billion to improve the quality of health service in the country.

He said the proposal was made in his capacity as the Health Minister and Prime Minister Tun Dr Mahathir Mohamad as well as other Cabinet ministers were informed of the plan which was expected to take off this year.

Speaking at the closing of a Sayangi Malaysiaku Cancer Care Walk closing ceremony here today, Dr Dzulkefly said the proposal was made as one of the means of financing to generate funds for the ministry. "Even though we are not expected to receive additional allocations from Budget 2019, I am committed to raise funding for about RM3 billion especially for the procurement of sophisticated machines to improve the qualify of health service in the country," he said.

He said even though at this time the government was facing a financial constraint due to the debts incurred by the previous government, the Health Ministry is committed to continue giving the best service to the people.

"As such, the ministry will be looking at supplementing allocations in future, to combat disease including reducing financial costs, suffering and morbidity of patients," he said.

In this regard, he added that the study found more than half or 58.1 per cent of the cancer patients only sought treatment at hospitals when their cancers are at a critical level..

He said early detection of cancer could raise the effectiveness of the treatment given especially to prevent it from spreading to a more critical level.

"Efforts for early detection included education or knowledge on the symptoms of cancer and to seek a doctor's examination as soon as possible," he said.

-- BERNAMA