MOH conducts probe on other contents in deadly alcoholic drinks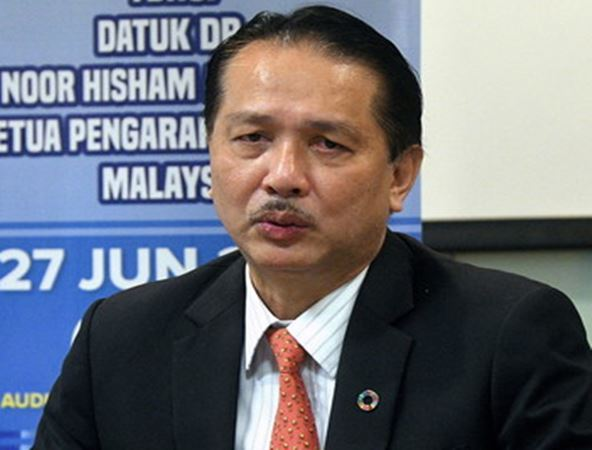 SHAH ALAM, Sept 19 (Bernama) -- The Ministry of Health (MOH) is conducting a thorough investigation to identify other contents besides methanol in the alcoholic drinks that left 19 people dead up till now, said Health director-general Datuk Dr Noor Hisham Abdullah.

He said his ministry's investigation was now focusing more on the level of methanol content in the alcoholic drinks with the samples sent to the Sungai Buloh National Public Health Laboratory (MKAK) for analysis.

Dr Noor Hisham said his ministry did not rule out the possibility that there were high methanol content in the drinks but it could only be confirmed after the analysis was completed,

"We have to conduct further test,,,Although (the drinks are) are branded, we have to carry out tests on the methanol content of these branded alcoholic drinks.

"Now we have to determine what content is in the deadly alcoholic drinks. One of the contents identified is methanol," he said in a media conference after officiating the Western Pacific Cataract Surgical Outcome Conference in Shah Alam Hospital here today.

The Health Ministry yesterday confirmed 19 people had died from methanol poisoning after consuming alcoholic drinks at of 5 pm.

He said his ministry received notification for 51 cases of methanol poisoning, comprising 45 cases in Selangor and six cases in Kuala Lumpur, and three of the victims were locals while another 48 victims were from Myanmar, Nepal, Bangladesh and India.

Apart from the 19 deaths reported, he said 14 victims were in critical condition, nine victims were warded for treatment and observation while another nine individuals were allowed to be discharged after receiving treatment.

He also advised the public to avoid consuming any alcoholic drinks that might contained methanol that caused health problems with symptoms such as shortness of breath, abdominal pain, nausea or vomiting, diarrhea, dizziness or severe headache, blurred vision and stiffness that could cause death.

Dr Noor Hisham said his ministry had just received a specimen of the methanol poisoning case and would issue an official statement with the next two days after the investigation was completed.

-- BERNAMA