Law on certain hospital fees under review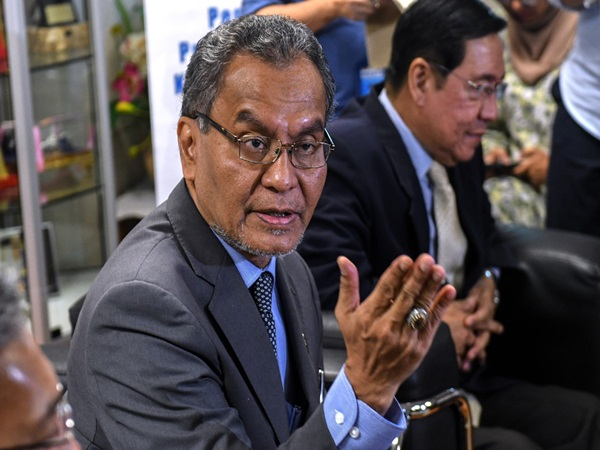 KUALA LUMPUR, Oct 2 (Bernama) -- The Health Ministry is reviewing legislation that requires patients to pay high fees for treatment at public hospitals if they are referred there from private or university hospitals.

Minister Dr Dzulkefly Ahmad said the government is aware of the problem and will address the issue as soon as possible.

He said pertinent considerations and fair treatment for these patients will be the focal point of the ministry in reviewing the law.

"We are addressing this issue because we understand that there are pertinent considerations that must be reviewed with the hope of giving fairer applicable treatment to all patients even though they come from private hospitals.

"We are very aware and we are looking into this seriously and we hope to come out with a review as soon as possible," he told a press conference after opening the National Regulatory Conference 2018 here today.

Under the Fees (Medical) (Amendment) Order 2017, it is mandatory for patients from private hospitals coming to public hospitals to be charged first-class rates.

The law has been called unfair by critics who argue that it was structured based on the misconception that those who initially go for private healthcare can afford the highest rates at public hospitals.

Updating on the toxic alcohol poisoning cases, Dzulkefly said that as of Oct 1, the ministry had received a total of 98 notifications on the matter, with the dead numbering 45.

In his speech at the conference, Dzulkefly said the world is currently in an era where the diversity and complexity of medicinal products have never been greater.

He said the advancement in science and technology has led to the development of new types of products such as herbal products with high therapeutic claims.

"The globalisation of biopharmaceutical production creates novel challenges to regulators. This calls for regulatory process transformation in order to stay relevant and efficient. So, regulators need to recalibrate the definition of what is normal in the current scenario. We have to constantly adapt to doing things differently," he said.

-- BERNAMA