Indian community in Port Dickson wants better health facilities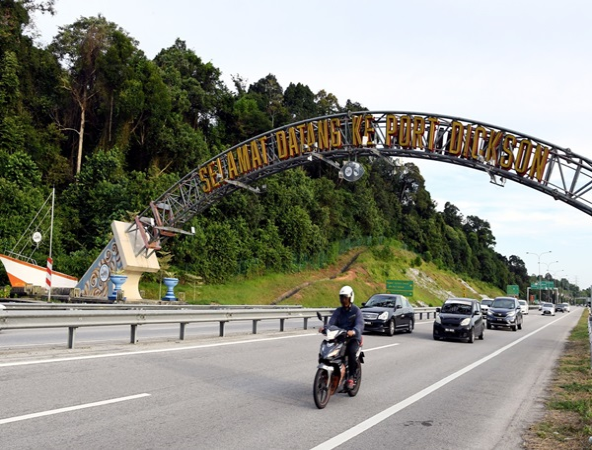 PORT DICKSON, Oct 8 (Bernama) -- Better quality health service is among changes most look forward to by the Indian community living in the rural areas in the Port Dickson parliamentary constituency.

The residents, especially those in the Chuan state constituency, when met by Bernama, said attention should be given towards ensuring the rural residents also enjoy similar health facilities like those in the town areas.

They are banking their hopes on the person to be elected as their representative in the coming Port Dickson by-election to bring about the changes that would provide them with better health care and services..

P. Valshniee, 26, of Kampung India, Chuah, said more health clinics should be built in the village, which now only had one, the Klinik Desa Chuah, which catered for residents in Kampung Sawah, Kampung India, Kampung Sungai Nipah and Kampung Pachitan.

"We want more rural clinics to be built in the interior areas in Port Dickson," she added.

Otherwise, she said, residents in the affected villages would have to go to Lukut or the district hospital or the Seremban Hospital for treatment, which is far.

Plantation worker P. Balakishnan, 57, who has gout, said the presence of another clinic in the area would help to overcome over-crowding and the long waiting time at the Chuah Rural Clinic.

Port Dickson has a district hospital, five health clinics and seven rural clinics.

Apart from better health services, the plantation workers want efforts to be made to improve their living condition.

Cattle rearer G. Selvaraj, 71, hoped more aid and incentives could be given to cattle rearers and breeders to enable them to produce better quality products.

The Port Dickson parliamentary constituency, consisting of five state constituencies, namely Chuah, Lukut, Bagan Pinang, Linggi and Sri Tanjung, has a population of 103,202 people.

It has a total of 75,770 registered voters, comprising Malay (43 per cent), Chinese (33 per cent), Indian (22 per cent) amd other races ( two per cent).

The Port Dickson by election was called after its incumbent Member of Parliament Datuk Danyal Balagopal Abdullah, 68, vacated the seat last Sept 12 to give way for PKR president Datuk Seri Anwar Ibrahim to return to the Dewan Rakyat.

The parliamentary by-election will witness a seven-cornered fight involving Anwar as Pakatan Harapan (PH) candidate, Lt. Col (Rtd) Mohd Nazari Mokhtar (PAS) and five Independent candidates, including Anwar,'s former aide Mohd Saiful Bukhari Azlan and former Negeri Sembilan menteri besar Tan Sri Mohd Isa Abdul Samad.

In the last general election on May 9, Danyal Balagopal, 68, won the seat with a majority of 17,710 votes, defeating Barisan Nasional's candidate Datuk V.S. Mogan and Mahfuz Roslan, from PAS.

The Election Commission has fixed Oct 13 for polling and next Tuesday (Oct 13) for early voting.

-- BERNAMA