Health Ministry to continue promoting mental health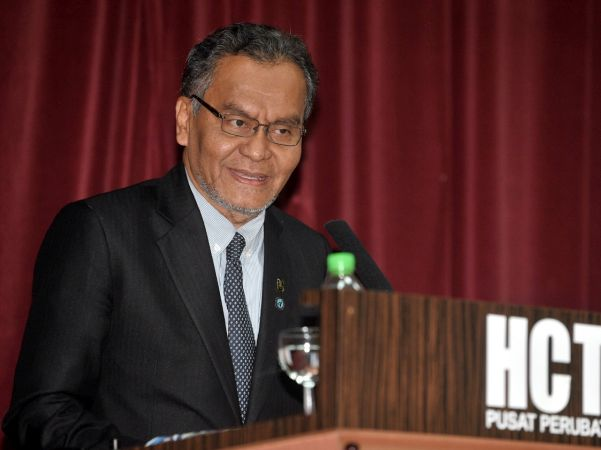 KUALA LUMPUR, Oct 10 (Bernama) -- Health Minister Dr Dzulkefly Ahmad said the ministry will continue to promote awareness of mental health with non-governmental organisations (NGOs) and local community leaders.

The National Health & Morbidity Survey carried out by the Health Ministry last year found that 18.3 per cent of those between 13 and 17 years of age suffered from depression, and the same survey also found that suicidal tendency among the group had increased to10.0 per cent last year compared to 7.9 per cent in 2012, he said.

"Mental health problems need to be addressed in an integrated manner. Therefore, the Ministry of Health has collaborated with the Ministry of Education in the implementation of the Healthy Minds School Programme and the Young Doctor Programme," he said in a statement today.

He said the Health Ministry would continue to enhance cooperation with government agencies such as the Ministry of Women, Family and Community Development, Ministry of Youth and Sports and NGOs to implement mental health activities.

Dr Dzulkefly said today's World Mental Health Day celebration themed 'Young People and Mental Health in a Changing World', focuses on promoting mental health among young people.


He said young people were facing various challenges today such as the use of technology (social media addiction and cyberbullying), stressful life, place of residence not conducive to mental health, substance abuse and social and behavioural problems.

Through the National Mental Health Policy, Dr Dzulkefly said the Health Ministry implemented various promotions, prevention, treatment and rehabilitation through services provided at hospitals and health clinics.

"Promotional efforts will continue to be carried out through the Healthy Community Empowers the Nation (KOSPEN) programme at the community level and KOSPEN Plus at workplaces which includes mental health scope," he said.

Mental health screening and intervention services are available in 948 health clinics while psychiatric and rehabilitation services are provided at 48 government hospitals and 22 Community Mental Health Centres (MENTARI) across the country.

Dr Dzulkefly said family and the community should also play a role in providing guidance, psychological support, financial assistance and help solve problems faced by those who need good mental care.
He added that the ministry was ready to work with organisations or bodies advocating mental health.

-- BERNAMA