Health Ministry requests RM30 billion allocation in Budget 2019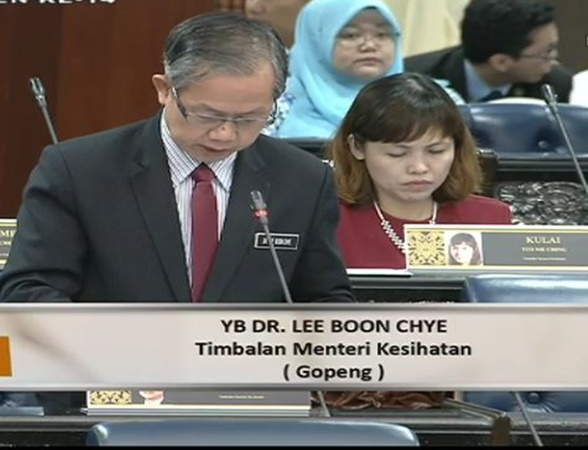 KUALA LUMPUR, Oct 24 (Bernama) -- The Ministry of Health (MOH) has requested RM30 billion for administrative and development costs in Budget 2019, says Deputy Health Minister Dr Lee Boon Chye.

He said this was 2.01 per cent of the estimated Gross Domestic Product (GDP) for 2019.

"Currently, the allocation for the public sector health is at 1.87 per cent of GDP, namely RM26.58 billion in 2018 (with) 50 per cent of the allocation to cover the needs of government hospitals," he said during the question and answer session at the Dewan Rakyat today.

He was responding to a question from Charles Anthony Santiago (PH-Klang) on the government's willingness to set the allocation for health (in the public and private sectors) to seven per cent of GDP, according to the recommendation of the World Health Organisation (WHO).

Dr Lee said currently, the government contributed 52 per cent of the overall health allocation while the private sector accounted for 48 per cent.

He said if the WHO proposal was followed, the allocation for the public sector should be at 3.5 per cent to 4 per cent of GDP.

"The MOH recognises that if the allocation for the public sector is increased to that rate, it would involve huge funding from government revenue, and this may not be possible in the near future," he said.

Hence, Dr Lee said the MOH would apply for gradual increases in allocation, targeting the 4 per cent rate within five years.

-- BERNAMA