Govt to bear RM7.4 billion in treatment cost for smoking-related illnesses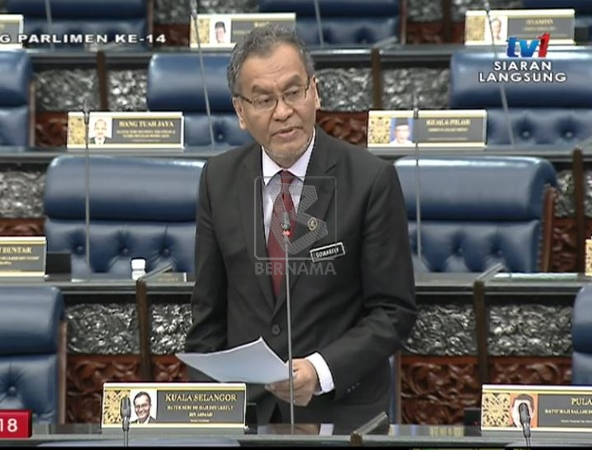 KUALA LUMPUR, Oct 31 (Bernama) -- The government is expected to spend RM7.4 billion in treatment cost for major illnesses caused by smoking, such as lung cancer and coronary heart problems by 2025 , said Health Minister Datuk Seri Dr Dzulkefly Ahmad.

He said the amount was based on estimates made by the ministry in 2017 if tobacco control in Malaysia was not enhanced and the prevalence of smoking was not reduced.

The World Health Organisation also estimated that more than 20,000 male adults in Malaysia die every year from complications due to smoking habit.

"Due to the complication effects and high death rate, smoking has impacted the country's economy in various aspects, including the high cost of treating illnesses caused by smoking, affecting productivity as workers are often sickly and a loss for the country due to pre-mature death," he told the Dewan Rakyat here today.

He said this in response to a question from Wong Chen (PH-Subang) on whether the government would collect and publish a comprehensive data on smoking-related economic cost.

According to Dr Dzulkefly, gathering and publication of comprehensive data on smoking-related economic cost had been carried out by the ministry to help it in enhancing tobacco control in the country.

The data was obtained through studies, including those carried out with the cooperation of local and international universities, he said.

He said a study conducted by Universiti Kebangsaan Malaysia, with the cooperation of the Health Ministry in 2007 showed that the increase in cigarette duty, which resulted in the increase in cigarette price, helped to reduce cigarette smoking.

However, it has yet to give a huge impact on cigarette smoking as the price of the cigarettes is still affordable, he added.

He said a study on "The relationship between real cigarette price and affordability index to purchase cigarettes in Malaysia from 1985–2015" showed Malaysians could still afford to buy cigarettes, despite the increase in duty and price.

As such, the cigarette duty has to be increased consistently by taking into account the country's inflation growth and revenue, he added.

--BERNAMA