B40 health protection scheme to be fully financed by government, says Dr Dzulkefly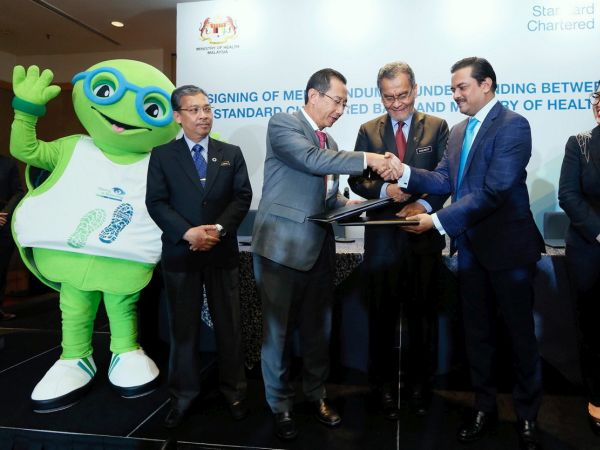 KUALA LUMPUR, Oct 31 (Bernama) -- The Ministry of Health (MoH) today stressed that the health protection scheme for the low income households (B40) was not a form of insurance and to be fully financed by the government.

It Minister Datuk Seri Dr Dzulkefly Ahmad said the scheme would be borne fully by the government for the poor and implemented by the MoH itself.

"Therefore, no private insurance company will be appointed to manage the scheme. The scheme will be similar to the Peduli Sihat Scheme (in Selangor), and to be implemented in phases according to the government's financial capability," he said this during the question-and-answer session at the Dewan Rakyat today.

He was replying to question from Dr Kelvin Yii Lee Wuen (PH-Bandar Kuching) who wanted to know the status of health insurance implementation for the B40s.

Dr Dzulkefly said the implementation of the scheme would not interfere with the existing health services provided by the MoH where the services at the government clinics and hospitals would continue to be enjoyed by the people.

He said the token RM1 payment for outpatient treatment and RM5 for specialist consultation would continue as usual and the existing provision of subsidised medicines and services was also maintained.

Responding to question from Datuk Seri Dr Wee Ka Siong (BN-Ayer Hitam) regarding social health insurance (SHI), Dr Dzulkefly said the government was committed to strengthening the healthcare delivery system, among others, by reviewing the healthcare scheme models available, in the efforts to create a national health financing scheme as set out in the Mid-Term Review of the 11th Malaysia Plan.

"Health care scheme requires very careful planning including the assessment of people's income level and socio-economic impact and engagement with various stakeholders. SHI is different from voluntary health insurance (VHI).

"The most obvious difference is the participation in SHI is mandatory, while VHI is voluntary according to segments of the target groups. People need to understand and accept the concept of SHI first before it can be considered rationally," he said.

-- BERNAMA