PM suggests govt, private offices allocate 15 minutes for exercise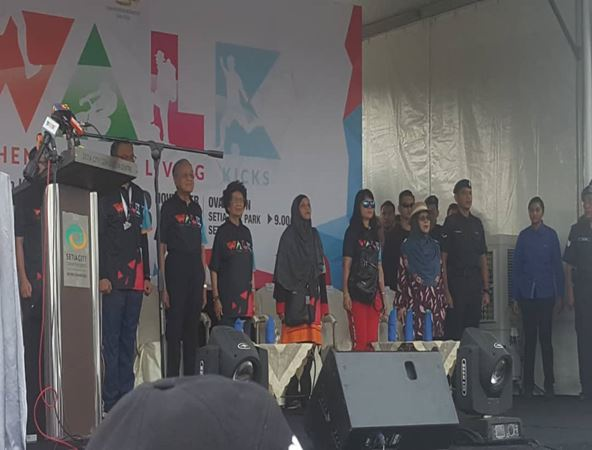 SHAH ALAM, Nov 3 (Bernama) -- Prime Minister Tun Dr Mahathir Mohamad today suggested government offices and the private sector to allocate 15 minutes for exercise and make it a culture to promote healthy lifestyle among the staff.

"I suggest all government offices, as well as the private ones, stop work for a while at 11 am to exercise...if possible, outside the air-conditioned roomS.

"I suggest all staff go out for 15 minutes to exercise and then go back to work," he said when launching the 'When Active Living Kicks' (WALK) campaign by the Health Ministry here today.

Also present were Dr Mahathir's wife, Tun Dr Siti Hasmah Mohd Ali, and Health Minister Datuk Seri Dr Dzulkefly Ahmad. Dr Mahathir also advised the public to not smoke and eat excessively and avoid alcoholic drinks to remain healthy.

Dr Mahathir said he had no secrets for still being healthy at the age of 93 , except to always maintain a healthy lifestyle.

"Our lifestyle should be to our comfort and suits our health," he added.

Dr Mahathir also shared a tip on maintaining a fit body, which is to not eat or drink too much.

He said eating or drinking too much could make one fat or have a belly.

"Do not eat too much...when the food still tastes good, stop eating," he added.

Dr Mahathir said it was important to control body weight because when the body is small, the heart easily pumps blood to the whole body.

He also reminded Malaysians to walk more to avoid muscle contraction when the got older.

"Our muscle, if we do not use it, after some time it contracts and becomes weak. My house has a lift, but I take the stairs," he said.

Meanwhile, Dr Dzulkefly, in his speech, said the WALK campaign was launched to encourage Malaysians to be more active by doing physical activities.

-- BERNAMA

HealthEdge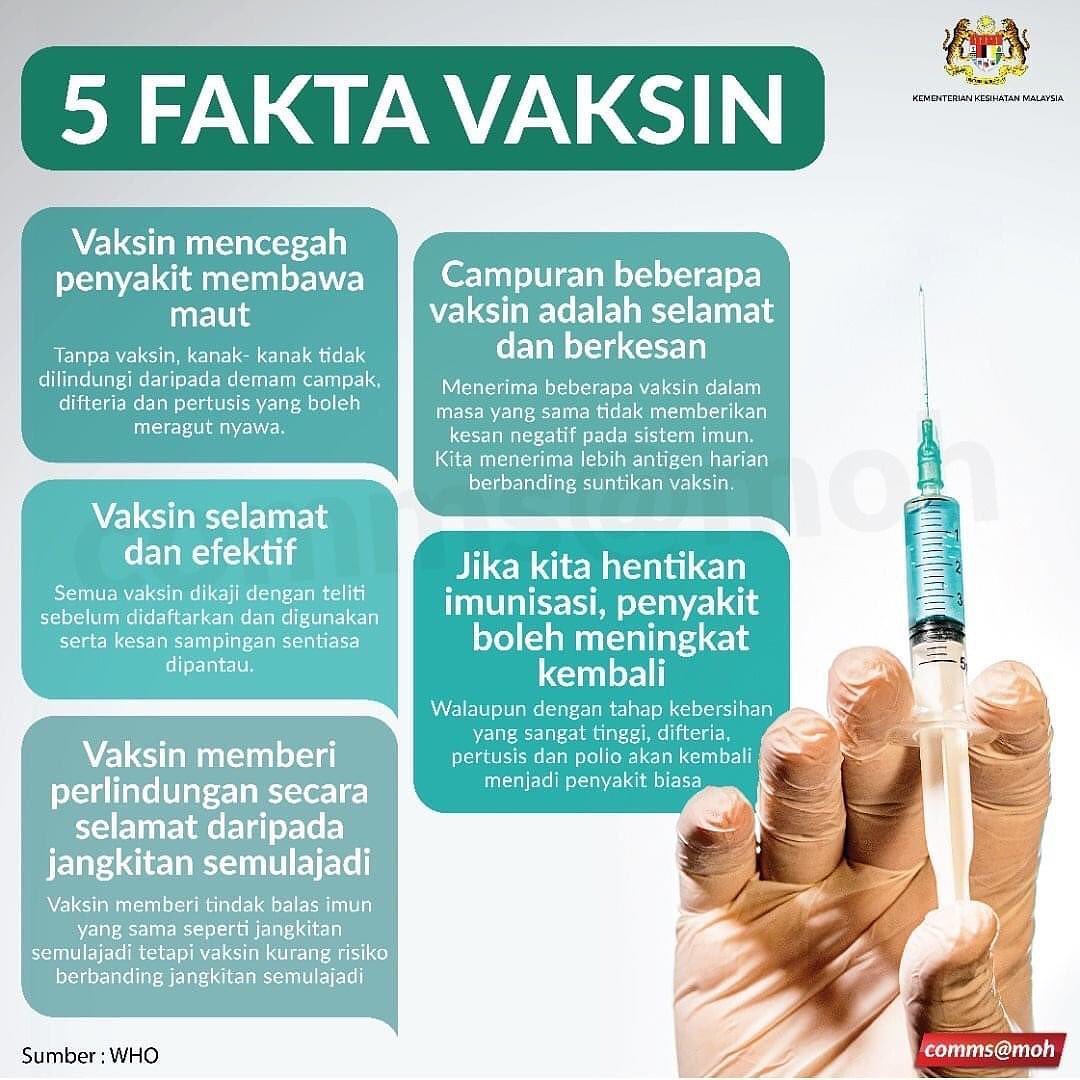 EXCLUSIVE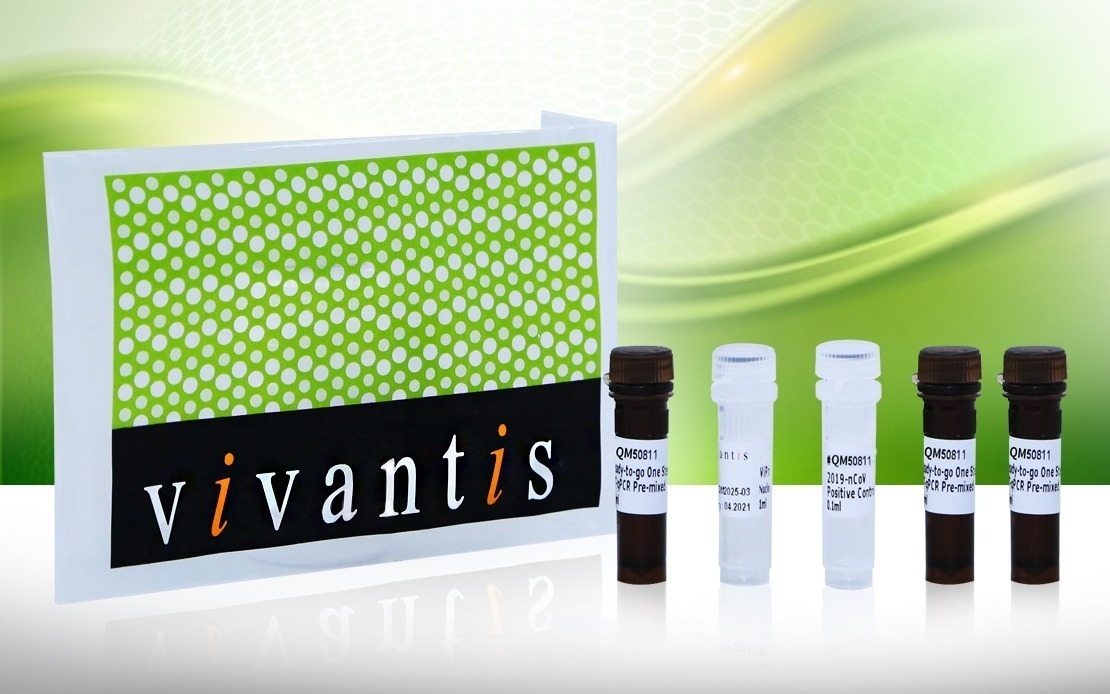 Vivantis Technologies Elevates COVID-19 Testing Capacity In Malaysia
By Nadia Jumri
KUALA LUMPUR (Bernama) – The world has been battling COVID-19 for close to a year now, with more than 200 countries and territories affected by the pandemic.
In Malaysia, the third wave of infections led to total case numbers spiking to over 75,000. Globally, the virus has infected more than 68 million people and caused over 1.5 million fatalities.
Due to the virus' highly virulent nature, producing COVID-19 test kits has become a top priority for certain biotechnology companies focusing on research and development (R&D) in Malaysia.
read more ››
IN FOCUS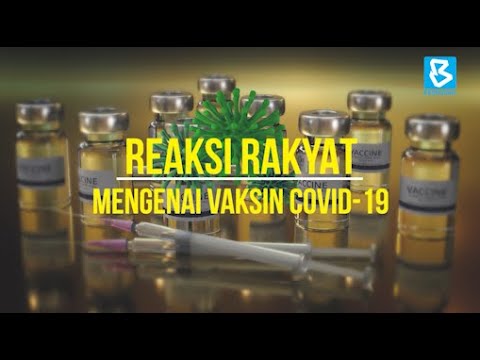 Pandangan rakyat Malaysia tentang peningkatan sasaran pemberian vaksin COVID-19 kepada 70 peratus.