"Light Up" Deepavali with healthy eating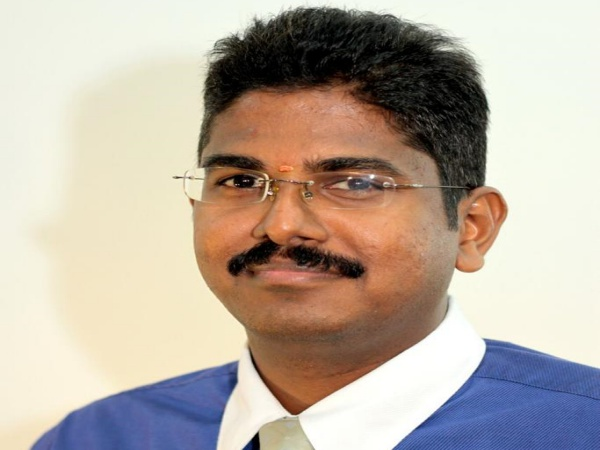 Universiti Teknologi Mara's (UiTM) Nutritional Sciences expert Dr A. Mahenderan


By R. Vikneswaran

KUALA LUMPUR, Nov 4 (Bernama) – Waking up before dawn, scrubbing the body with sesame oil and shikakai herbal powder, donning new traditional clothes and some heading to temples to seek blessings typically marks the start of the Deepavali celebration for the Indian community.

And the festivities start with a sumptuous breakfast often made up of idli and thosai made of fermented black lentils and rice grain. The steamed idly and the thosai cooked on a griddle is served with a myriad of chutney, sambar (lenthil gravy), chicken and mutton.

The feasting extends to lunch and dinner, with a full meal of white rice, briyani or nasi minyak' with more chicken and mutton dishes with some vegetables. Vegetarians too will relish an equally sumptuous vegan spread on that day.

Not to forget, many will guzzle numerous glasses of carbonated and cordial drinks as well as tea and coffee and continue indulging in Deepavali cookies like murukku, achi muruku (beehive cookies or kuih ros), omapudi (bombay mix) and Indian sweatmeats like laddu, halwa and gulab jamun for much of the the day.

It's just for the day, so eat and drink as you like some will say. However, this may be alright for the healthy ones but those with high blood sugar, hypertension or suffer from obesity, its better that they think again!

A piece of murukku, about 20 grammes (g), contains around 120 kilocalories (kcal), a 75g idli has 85 kcal, a 80g thosai contains 120 kcal, an 40g ulunthu vadai (black lentil vadai) contains 165 kcals.

A tablespoon (10g) of chicken or mutton gravy is said to contain 20 kcal, while a piece of curry mutton (80g) contains 135 kcal and curry chicken piece of 120g contains 290 kcals. When they all add up its no good and may aggravate their medical condition.

According to Malaysian Dietary Guidelines, the recommended calories for sedentary adults aged from 18-59 is 1,900 kcal per day for men and 1,600 kcal for women.

Universiti Teknologi Mara's (UiTM) Nutritional Sciences expert Dr A. Mahenderan shared that Indian food, except for the deep fried, sugary and salty foods, is generally healthy if taken moderately. Over indulgence even for a day during the festive season is a cause of concern as no one can be sure how it is going to aggravate one's medical condition.

"No over eating any particular type of food…The key point in healthy eating is BMV (balance, moderate, variety). One must know their actual daily calorie requirement, then they can balance their diet based on the required calories for the day.

"Moderatian is the key, eat only what is adequate and not more is better. All food will give enough nutrients. Lastly, one must not take single type of food only, should consider a variety when taking meals.

"Must ensure a variety of food groups are in their diet - cereal, wheat, rice, meat, chicken, fish, eggs, legumes, nut, milk, dairy products, fruits and vegetables. All these are taken in combination and not any particular food," Mahenderan, the head, Post Graduate Studies Centre, Faculty of Sports Science and Recreation, told Bernama.

Mahenderan, who is also the Nutrition Society of Malaysia (NSM) Assistant Secretary encourages a diet of more vegetables and less rice, noodles, thosai or idli and drink plain water before eating as this may help in weight management.

When asked about alcohol consumption during festivals, something quite common during Deepavali, Mahenderan noted over indulging could be harmful.

"Culturally, drinking alcohol is an accepted norm for some segments of society though many resent alcohol. Indians need to stop this unhealthy habit of drinking excessively when there is a reason to celebrate…Though alcohol is empty in calories, it harms the liver.

"Liver is a very important organ in our body as it has many roles…I personally feel do not make it a habit. If you are occasional drinker, then try to limit and avoid it," he said.

On top of everything, he said a minimum of 10 minutes brisk walking three times a day could help in terms of physical health. So this Deepavali think of moderation when comes to eating and drinking.

-- BERNAMA