Time To Take Mental Health More Seriously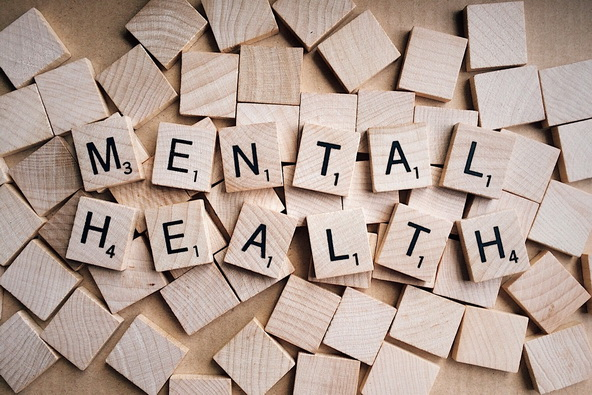 By Nur-ul Afida Kamaludin

The prevalence of mental health issues in this country is certainly a cause for concern and in some instances, it has even led to death. It is most unfortunate that a matter as serious as this is being treated lightly and this state of affairs can be attributed to a lack of awareness and knowledge among the public.

This is the first of four articles looking into the extent of mental health problems in this country.

KUALA LUMPUR, Nov 6 (Bernama) -- In recent times, many of the murder and suicide cases reported in the media were found to be linked to mental disorders or drug abuse.

It would be gravely erroneous to dismiss such cases as acts of crime that can be left to police intervention because the reality points to something more sinister – in fact, it is reflective of a worrying trend that has to be addressed promptly.

To recap some of the more recent incidents, on July 4, a 25-year-old man allegedly killed his mother at their home in Taman Warisan Indah, Kota Warisan in Sepang, Selangor, and it is believed that the suspect has been having mental problems since young and was on medication.

On July 12, a 28-year-old man allegedly stabbed his colleague to death in Banting, Selangor. Investigations showed that the man suffered from a mental disorder and had sought treatment previously. He had also attempted suicide after falling into depression.

In another case on Oct 18, a woman, who was in her 30s and believed to be suffering from depression, killed her eight-month-old baby by allegedly slitting his throat. In the incident in Mantanani Island in Kota Belud, Sabah, she also seriously injured her three other daughters aged between five and eight years.

On the same day, three members of a family drowned in Sungai Kampung Belat Batu in Arau, Perlis, and they were believed to have committed suicide due to financial problems. The 66-year-old father, 64-year-old mother and their 35-year-old daughter were reported to have consumed poison before jumping into the river.

Substance abuse can also cause mental illness and drive hardcore addicts to commit heinous crimes. In a case that occurred on Sept 24, a man aged 29 allegedly killed his mother and hid her body in a sewage tank at the back of their house in Kampung Sungai Burung, Balik Pulau in Penang. The man was believed to be addicted to petrol sniffing.

On Oct 9, a 52-year-old man, said to be addicted to syabu, was believed to have beheaded his father and cut up his body into six parts after being scolded for taking drugs. This incident happened at their home in Kampung Kanthan Baru, near Chemor in Ipoh, Perak.

WORRYING

In July, Deputy Prime Minister Datuk Seri Dr Wan Azizah Wan Ismail, who is also Women, Family and Community Development Minister, was quoted as saying that based on reports, some 40 percent of Malaysians will suffer from mental health issues in their lifetime.

She said a survey carried out by the Health Ministry in 2017 revealed that 18,336 people were currently suffering from various stages of depression, based on health screenings done on 273,203 individuals.

Out of that number, 11,811 people were found to suffer from mild depression, 3,680 from moderate depression and 1,682 from severe depression.

The 2015 national morbidity survey showed that almost 30 percent of Malaysians had some form of psychiatric disorders, including depression, anxiety attacks and, in more serious cases, schizophrenia.

At the launch of the World Mental Health Day 2018 celebrations on Oct 11, Dr Wan Azizah said Malaysia's mental health policy should be reviewed, based on the growing trend of mental health issues.

"The statistics are very worrying. To me, this is not a good indicator for our country," she said.

SUICIDES ON THE RISE

Dr Wan Azizah also expressed her concern over the increasing incidence of suicides among Malaysians, saying it should not be taken lightly.

According to World Health Organisation (WHO) statistics, almost one million suicides are recorded worldwide every year. This translates to an average of 3,000 people committing suicide every day or one suicide per 40 seconds.

For every case of suicide, there is an estimated 20 cases of attempted suicide, which can result in physical injuries, as well as emotional stress not only for the individual concerned but the family members as well.

By 2020, WHO expects the suicide rate to increase to one case every 20 seconds.

Globally, suicide is among the 10 main causes of death and the second-highest cause of death among those aged between 15 and 29. According to WHO, the suicide rate among men is 15.0 per 100,000 population and women, 8.0 per 100,000 population.

In 2009, the National Suicide Registry Malaysia reported a suicide rate of 1.18 percent per 100,000 population that year.

However, experts believed that the actual figure was far higher and claimed that in Malaysia, an estimated 2,500 cases of suicides occur every year, which works out to an average of seven cases a day.

Globally, by 2020, mental illness is expected to be the second-most critical health problem affecting the people, after heart disease.

MENTAL HEALTH AND MENTAL ILLNESS

There is a huge difference between mental health and mental illness. Mental health refers to the mental and emotional well-being of a person. A normal person may not enjoy mental well-being all the time but they are able to carry out their daily activities as usual.

It is a different story for people who are mentally ill or have a psychiatric disorder. It leads to impairment of personal functioning but with proper medical intervention, their condition can be brought under control.

Medical Public Health specialist Dr Nurashikin Ibrahim said sound mental health enables individuals to recognise their potential, handle stress well, work productively and contribute to society.

"Mental health is the basis of a person's well-being and society's ability to function effectively. One's mental health is reflected through his emotional expression and the ability to adapt to all kinds of pressure and demands of life," said Dr Nurashikin, who is attached to the Mental Health Unit of the Health Ministry's Disease Control Division.

However, mental health itself has many layers and no individual can possibly possess, at all times, all the qualities associated with sound mental health.

"It (mental health) is dependent on individual, social and environmental factors. There could be several social, psychological and biological factors determining the mental health level of a person at any one time.

"Mental health can be affected by socio-economic problems, sudden changes in one's environment or social (stressors), as well as stress at the workplace, home or school," she explained.

THE EARLY SIGNS

According to Dr Nurashikin, when an individual refuses to carry out his daily activities and alienates himself continuously for a period exceeding two weeks, he may be under stress or even falling into depression.

"Depression refers to feelings of sadness over an extended period... if the sad feelings become unbearable and last over two weeks, as well as impedes a person's daily functions, then it is depression," she said.

Among the early symptoms of a mental health issue is a sudden change in appetite (the person either eats too much or too little), keeping to oneself and feeling lethargic and worthless.

The individual concerned always seems to be immersed in thought and is unable to focus properly and carry out his daily activities. He also gets angry easily and even has tendencies to harm himself or others.

Some individuals even go to the extent of picking up bad habits like smoking, consuming alcoholic drinks or taking drugs.

"People who find their daily functions, as well as their social and working lives, impaired must get a diagnosis and be given the appropriate treatment," said Dr Nurashikin, adding that the diagnosis process should be done in accordance with the guidelines outlined by WHO in its 'Diagnostic and Statistical Manual of Mental Disorders'.

............................................................................................................

SIDEBAR

According to the Health Ministry's MyHEALTH portal, mental disorders can be placed in three categories.

1. Neurosis: Individuals placed under this category usually experience some changes in their thoughts, emotions and behaviour but the changes are not severe enough to impair their sanity.

Examples of neurotic disorders are:

Depression

Depression is a deep or prolonged emotional feeling of sadness. Sadness is a normal emotion but if it is severe, lasts more than two weeks and affects normal daily functions, then it is termed as an illness.

Anxiety

This condition is characterised by feelings of anxiety, restlessness and agitation. The individual feels stressed and tense and will also sweat and have palpitations and develop a fear of unknown danger.

2. Psychosis: People in this group suffer marked changes in thoughts, emotions and behaviour. During a psychotic episode, they will become confused about reality and may hallucinate (hear voices). They may also become delusional and think that there are people out there who want to harm them. This may lead them to attack people who they suspect are a danger to them. They may speak incoherently and exhibit strange behaviour like talking to themselves, and laughing or getting angry without any reason.

Examples of psychoses are:

Schizophrenia

People with this condition will experience hallucinations and delusions and think incoherently, as a result of which their performance at work will deteriorate significantly.

Bipolar Disorder

People with this condition suffer from severe mood and emotional swings. Often they lose control of their emotions and can be very happy (manic phase) or very sad (depressive phase).

3. Personality Disorders: People in this group have character flaws, making it difficult for them to interact with others around them.

Mental disorders can be treated with proper medication. Besides psychotropic drugs, patients are also prescribed supportive approaches such as counselling, psychotherapy, cognitive therapy, group therapy, family therapy, psychoeducation, occupational therapy and psychosocial rehabilitation, which are also equally important.

All hospitals and healthcare centres in Malaysia have staff who are trained to provide treatment to people suffering from mental problems. If deemed necessary, the patient concerned will be referred to a psychiatrist.

Translated by Rema Nambiar

-- BERNAMA