More 'Monkey Malaria' cases detected, thanks to improved diagnostics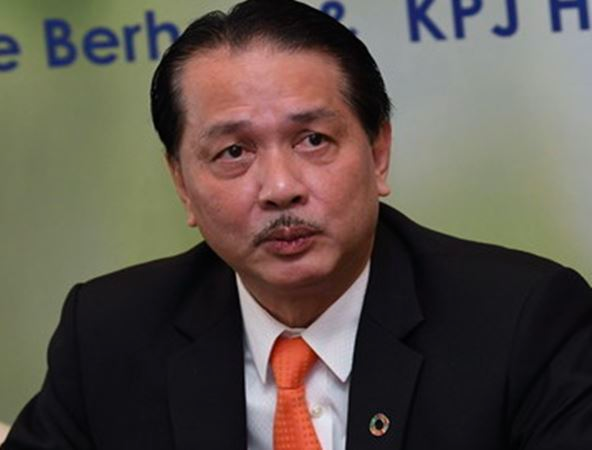 KUALA LUMPUR, Nov 8 (Bernama) -- More cases of Monkey Malaria (also known as knowlesi Malaria) are being detected in Malaysia since the introduction of molecular based diagnosis for Malaria in 2009, said Health Director-General Datuk Dr Noor Hisham Abdullah.

He said the number of Monkey Malaria cases increased from 376 in 2008 to 3,614 cases in 2017, while the number of locally acquired Human Malaria cases had plummeted from 6,071 in 2008 to 85 during the same period.

"The molecular diagnosis for knowlesi Malaria is available in all Public Health Laboratories (PHL) including the National PHL in Sungai Buluh, regional PHL in Johor, Perak, Kelantan and Sabah. This services are also available at the referral hospital since 2014.

"Since then, more knowlesi Malaria were detected unlike previously where it was also classified as human malaria when diagnosed under microscopic identification," he said in a statement issued here today.

Dr Noor Hisham said the implementation of Malaria Elimination Program by the Ministry of Health (MOH) in 2011 had also resulted in reduction of human Malaria and improved awareness among the medical practitioners on knowlesi Malaria.

However, at the same time it led to the loss or reduction in immunity in the population against Malaria including knowlesi Malaria, he added.

"Another contributing factor for the increase in cases is the change in land use pattern, creating increased opportunity for spill over of infection to humans through close associations with natural reservoir hosts or access to infected vectors," he said.

The Macaque populations are known carriers of knowlesi parasites with the anopheles mosquito being the vector. As Monkey Malaria primary bite occurs outdoor, MOR via Institute for Medical Research (IMR) is studying the effectiveness of insecticide Outdoor Residual Spraying.

"MOH also would like to encourage the involvement of the agriculture and plantation sectors in providing protection to their workers such as the use of insecticide nets and repellent as prevention of Monkey Malaria since people involved with forest related activities like farming, logging and forest related recreational activities are at higher risk of contracting knowlesi Malaria," he said.

Meanwhile, Dr Noor Hisham said the notice of recall by the United States Food and Drug Administration (USFDA) on three products Irbesartan active ingredients did not Malaysian market.

He said the products, namely Irbesartan Tablets USP 75mg, Irbesartan Tablets USP 150mg and Irbesartan Tablets USP 300mg, involved 22 groups , were recalled because of the presence of N-nitrosodiethylamine (NDEA) impurities that could cancer to users in the long term.

"Checks found that the products are not sold in Malaysia and as such, the Health Ministry wants to emphasise that Irbesertan products in Malaysia are not affected by the recall," he added.

-- BERNAMA