Govt urged to regulate medical care costs at private hospitals

KUALA LUMPUR, Dec 3 (Bernama) -- The government has been urged to regulate medical care costs in private hospitals to a more affordable level to curb influx of patients in government hospitals.

"Government hospitals are now flooded with too many patients, so it is necessary to consider regulating the cost of medical treatment at private hospitals.

"This will indirectly curb the issue of migration of private patients to government hospitals due to higher treatment costs," said Senator Lim Pay Heng when debating the proposed mid-term Review of the 11th Malaysia Plan at the Dewan Negara, here today.

The government should also revise the Health Transformation Plan by placing higher targets in the wider use of preventative measures than treatment, he said.

He acknowledged the government's efforts to increase the number of beds in government hospitals, saying there were 130 government hospitals nationwide with 37,470 beds while the number of private hospitals was 200 with 14,799 beds.

-- BERNAMA

DOCTORS SAY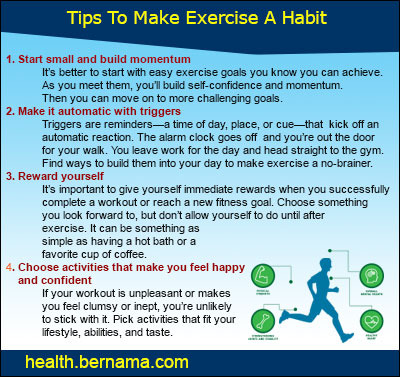 EXCLUSIVE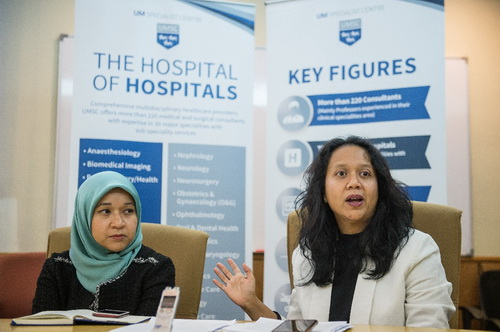 Teenage Pregnancy: Who Is To Blame?
(First of a two-part interview)

By Salbiah Said
PETALING JAYA, Dec 14 (Bernama) -- Research has shown that an average of 18,000 teenage girls in Malaysia get pregnant each year, 25 per cent or about 4,500 cases involved out-of-wedlock pregnancy.
read more ››
VIDEO HIGHLIGHTS
UMSC Consultant Speaks: Fatty Liver, The Silent Epidemic Part 3
UMSC Consultant Speaks: Fatty Liver, The Silent Epidemic Part 2
UMSC Consultant Speaks: Fatty Liver, The Silent Epidemic Part 1