Don't shy away from those with special needs - Dr Siti Hasmah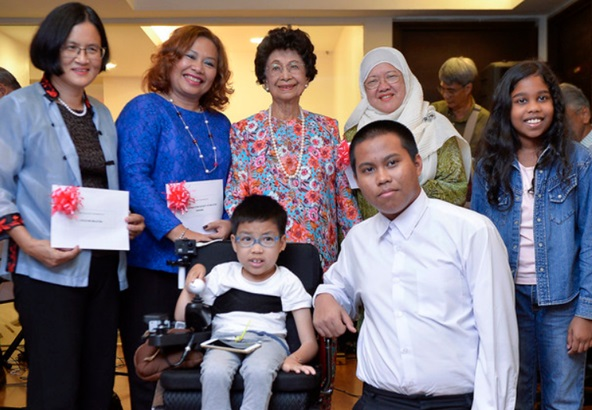 KUALA LUMPUR, Dec 4 (Bernama) – There's a need for the community to enhance engagement with the underprivileged and those with special needs, the prime minister's wife Tun Dr Siti Hasmah Mohd Ali said today.

She said the community should be aware that issues faced by these individuals needed be given due attention.

"For example, there are children suffering from dyslexia. Don't just leave them alienated, send them to appropriate schools where they can receive treatment, learn to read, and understand their surroundings before sending them to a normal school," she said after presenting donations to the Malaysian Rare Disorders Society, National Autism Society of Malaysia and Childline Malaysia here today.

Dr Siti Hasmah said special individuals such as those with autism and dyslexia were able to thrive and progress in their lives if they received appropriate assistance.

"So parents, teachers and the Welfare Department, for instance, need to understand this situation. Do not just keep quiet and not do anything," she added.

-- BERNAMA

DOCTORS SAY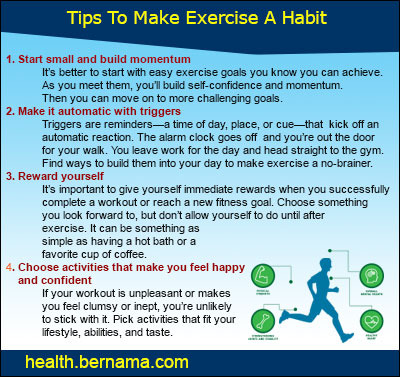 EXCLUSIVE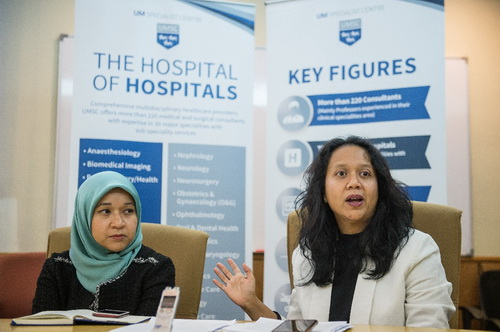 Teenage Pregnancy: Who Is To Blame?
(First of a two-part interview)

By Salbiah Said
PETALING JAYA, Dec 14 (Bernama) -- Research has shown that an average of 18,000 teenage girls in Malaysia get pregnant each year, 25 per cent or about 4,500 cases involved out-of-wedlock pregnancy.
read more ››
VIDEO HIGHLIGHTS
UMSC Consultant Speaks: Fatty Liver, The Silent Epidemic Part 3
UMSC Consultant Speaks: Fatty Liver, The Silent Epidemic Part 2
UMSC Consultant Speaks: Fatty Liver, The Silent Epidemic Part 1