Parents must limit use of electronic devices by children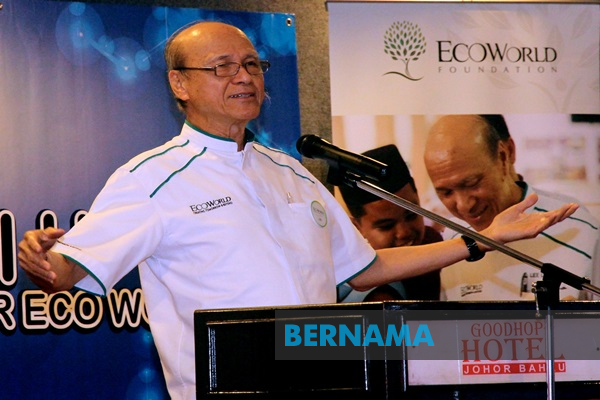 KUALA LUMPUR, Sept 22 -- Relevant parties, especially parents should limit the use of electronic devices such as tablets or smartphones by children to avoid damaging their eyesight, said the Malaysia Crime Prevention Foundation (MCPF) senior vice-chairman Tan Sri Lee Lam Thye.

He said global research has concluded that children could not be exposed to electronic gadgets such as tablets, smartphones and televisions more than two hours a week to avoid serious implications on their eyes.

"This means that children should only be allowed to play with such devices about 17 minutes daily. In March 2017, the Ministry of Education (MOE) told the Dewan Rakyat that the prolonged use of electronic gadgets was one of the major contributors to visual impairment among school students.

"According to the MOE, 6.3 per cent of Year One students had visual impairments in 2017, while for Year Six students 4.1 per cent, and Form Three, 2.7 per cent," he said in a statement here today.

Lee also referred to Universiti Teknologi Mara (UiTM) Faculty of Health Sciences Lecturer Wan Elhami Wan Omar who said that children aged two to five years old are highly discouraged to be exposed to electronic devices.

"They should be exposed to outdoor activities and to get enough sunlight and enjoy the beauty of nature. If the problem of gadget addiction is not immediately resolved, I'm afraid that it will not only spoil the students' eyesight but will also cause other social issues such as pornography and cyberbullying," he said.

Lee was commenting on Deputy Prime Minister Datuk Seri Dr Wan Azizah Wan Ismail's concern over gadget addiction among the people, with children as young as two to three years old having started playing gadgets or digital devices.

Dr Wan Azizah, who is also MCPF chairman, was also quoted as saying that the problem of 'digital drugs' occurred when an individual spent more than four hours using the Internet for something unrelated to work or study.

Referring to the Internet Consumer Survey 2018 released by the Malaysian Communications and Multimedia Commission, it found that the average Internet browsing time in Malaysia was 6.6 hours per day, with 93.1 per cent of users accessing the Internet via smartphones.

Dr Wan Azizah said the extreme Internet usage could cause its users to become addicted which would also threaten physical and mental health.

-- BERNAMA