[EXCLUSIVE] Childhood mental health issues originates from home - Experts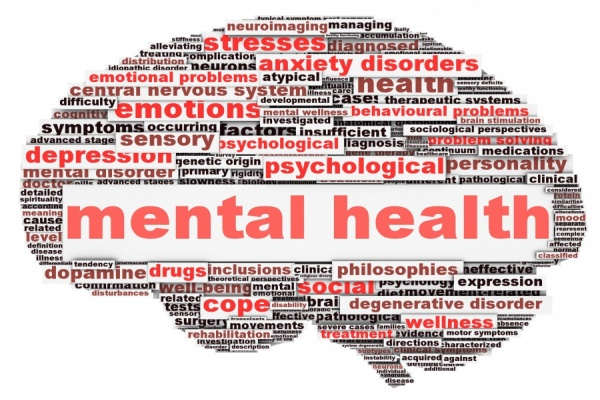 By Nur Ifarna Nasreen Anvardeen

KUALA LUMPUR, Oct 1 -- The increase in mental health problems among children and adolescents in the country is seen as alarming as many such cases have been reported recently.

According to the National Health and Morbidity Survey (NHMS) in 2015, about 29.2 per cent of 4.2 million Malaysians aged 16 and above suffer from various mental health conditions while a survey by NHMS in 2017 revealed one out of five adolescents feels depressed; two out of five feel anxious; 11.2 per cent have suicidal idea and 10.1 per cent had attempted suicide.

Meanwhile, World Health Organization (WHO) estimated one million people died annually due to suicide or about one person in 10,000 or 'a death every 40 seconds'. They also predicted that by 2020, the number of people who die via suicide would increase to one death every 20 seconds.

Access Counselling Services consultant (depression and anxiety) Dr Meriam Omar Din said most mental health issues originated from home.

"Most issues on mental health problems originated from surrounding factors at home as bitter experience during childhood could have serious long-term effects as they enter adulthood.

"This, if combined with a family history of mental health issues (genetic factor), it could make it more difficult to treat an individual's condition," she told Bernama when contacted recently.

Dr Meriam also mentioned that technological advances and social media use today is also one of the top contributors to mental health problems in adolescent and childhood.

"The culture of cyberbullying is another factor contributing to the seriousness of this problem. Not only those who were bullied suffered from stress, but the bully is a sign of violent behaviour associated with mental health.

"This situation happened to a lot of patients with depression and so on to the extent that many have committed suicide because they could not bear the negative comments they received on their own social pages," she said.

She said mental health problems are treatable if it was detected early for treatment.

"In fact, the closest individuals in the patients' life should be aware of their changes in behaviour, this includes teachers, family and friends.

"Teachers, for instance, could easily detect patients (children with a mental health issue) by checking their school attendance and interaction with their peers. So, it is the role of the people around them to act quickly to bring them for counselling and so forth," she added.

She also suggested that family members should be aware of their children's mental state and should consult a psychiatrist if they post a message on social media to indicate their wish to commit suicide.

Meanwhile, Kuala Lumpur Women and Children Hospital psychiatric consultant (paediatric and adolescent) Dr Aminah Kassim said activities related to arts are an important component in helping to cure mental health problems.

"Art activities such as touching, singing and other sensory aspects should be practised from an early stage of pre-fertilization to old age.

"The health conditions of parents have an effect on the developing fetal cells during fertilisation. If the parents are calm, the fetal cells could grow in a harmonious environment," she said.

Dr Aminah said art activities are beneficial not only for problematic children and adolescents, but they also help to keep their emotional and mental health intact.

"Activities such as drawing, playing interactive games, acting and so on will keep them from being vulnerable to mental stress," she said.

-- BERNAMA