Malaysia needs 600 geriatricians for ageing population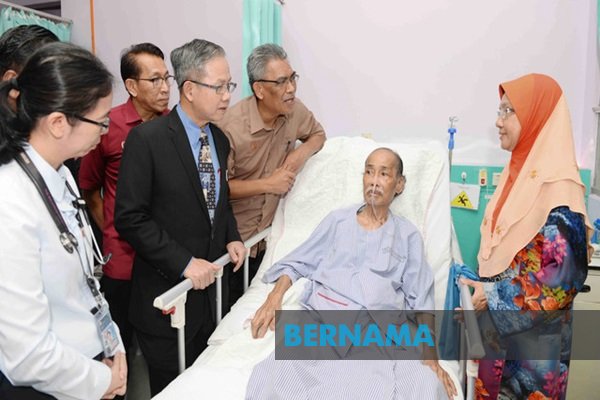 PADANG TERAP, Oct 4 (Bernama) -- The country needs another 600 geriatricians to care for increasing numbers of elderly patients, said Deputy Health Minister Dr. Lee Boon Chye today.

He said there are currently 35 geriatric specialists nationwide and this number is considered small for this field.

In this regard, he added, the government was encouraging medical officers to further their studies and become geriatricians to meet the shortage.

"Every year, the ministry provides for them (medical officers) to continue their studies in the field of geriatrics, either locally or overseas. This is something we do continuously," he told reporters after opening the Geriatric Rehabilitation Ward at the Kuala Nerang Hospital here.

Also present was Kedah Health director Datuk Dr Norhizan Ismail.

Geriatric Rehabilitation is a service that helps an elderly patient recover after an injury or illness, which includes the care, treatment, and support to enable him to be self-reliant.

According to Dr Lee, more specialists in the care of the elderly are needed in hospitals in line with Malaysia's ageing population.

Earlier, in his opening speech, Dr Lee said at present, the percentage of older adults in Malaysia aged over 65 is 6.3 per cent, and is projected to reach 13.6 per cent in 2030.

Meanwhile, Dr Norhizan said a total of 156 patients have benefited from the Geriatric Rehabilitation service at the Kuala Nerang Hospital since 2017.

-- BERNAMA