AED should be made accessible in certain public places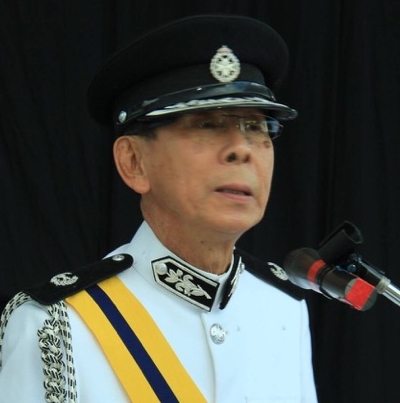 KUCHING, Oct 9 -- The automated external defibrillator (AED), a portable medical device, used to help victims in cases of sudden cardiac arrest (SCA), one of the most common causes of death, should be made accessible in certain public places.

Proposing the idea, Sarawak St. John Ambulance chairman and commander, Datuk Seri Ang Lai Soon said this would be of significant help, apart from providing cardiopulmonary resuscitation (CPR), in view of the prevalence of SCA incidents in public places.

"I would suggest that places like malls, places of worship, sports arenas, office buildings, community halls, airports, bus stations, etc. be equipped with AEDs. I would like to suggest to the authorities to look into making use of this life-saving technology.

"If we have a large number of people having been trained in CPR or just chest compression and in the use of AED, it would be highly likely that someone around can step forward to respond to a heart attack emergency that arises at a busy public place and lives will be saved," he said in a statement, here, today.

The lightweight AED delivers an electric shock through the chest to the heart. The shock can potentially stop an irregular heart beat (arrhythmia) and allow a normal rhythm to resume following a sudden cardiac arrest.

Ang said: "Technically speaking, when a person gets a heart attack, there would be a disturbance in the heart's electrical rhythm, known as ventricular fibrillation, a condition where the heart is not able to pump blood out of its chambers.

"When this happens, an electrical shock applied to the chest can usually restore the pumping action of the heart and this can be done with an AED.

"However, such an equipment is not always readily available on the spot . Thus, the next best alternative is to administer CPR to the victim first, before an ambulance arrives or proper medical help is available."

Ang had also previously proposed that the teaching of CPR be made compulsory in all schools and institutions of higher learning in this country by incorporating CPR training into their extracurricular activities.

"My proposal to get CPR to be taught in schools and institutions of higher learning has been very well supported both at home and abroad.

"I am very pleased about it. It is my hope that people everywhere will be as good in CPR as they are with WhatsApp and Facebook!" he said.

-- BERNAMA