PeKa Healthcare Scheme Benefiting Target Group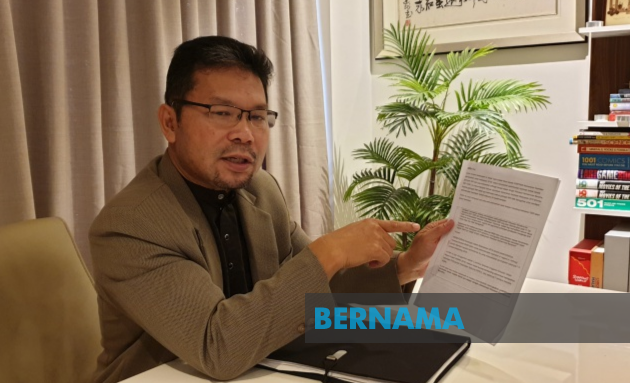 UiTM Private Specialist Centre lung consultant Prof Dr Mohammed Fauzi Abdul Rani. --fotoBERNAMA (2019) COPYRIGHTS RESERVED.


By Sakini Mohd Said

PETALING JAYA (Bernama) -- The lengthy wait to see a doctor or take a blood test at government clinics and hospitals has always been the bane of the B40 group who cannot afford private healthcare facilities.

In fact, many of them avoid going for routine health checks in government facilities simply because of the long waiting period.

According to UiTM Private Specialist Centre lung consultant Prof Dr Mohammed Fauzi Abdul Rani, many people in the B40 group who suffer from non-communicable diseases (NCDs) are unaware of it as they do not go for health screenings.

"Blood, urine and NCD tests at a private clinic or hospital can cost more than RM150, which explains the congestion at government clinics and hospitals, and the long wait to see a doctor or get a test done discourages people from going for health screenings over there," he told Bernama.

According to media reports, about 60 to 70 percent of patients in Malaysia seek treatment at public healthcare facilities which only have the capacity to treat 40 to 50 percent of the patients.

Dr Mohammed Fauzi, however, feels that the special healthcare scheme for the B40 group (PeKa B40), introduced by the government in April this year, has made healthcare more accessible to low-income earners.

PeKa B40, a collaboration between the government and private sectors, entitles the beneficiaries -- who are also recipients of the Cost of Living aid -- to free health screenings at private clinics registered under the scheme.

NO NEED TO WAIT LONG

"The scheme is already attracting the attention of the target group," said Dr Mohammed Fauzi.

According to PeKa B40's official website, up to Oct 8, a total of 2,354 private clinics throughout the country have been registered under the scheme.

According to media reports, so far 40,119 people have benefited from the scheme. Sarawak accounted for the biggest number (9,852), followed by Kedah (6,324), Penang (4,852) and Perak (4,209).

In Budget 2019, the government had allocated an initial sum of RM100 million for PeKa B40, which is expected to benefit 800,000 people.

Besides health screenings, the beneficiaries are also entitled to medical equipment aid (limited to a maximum of RM20,000), incentive for completing cancer treatment (RM1,000) and transportation fare incentives (up to RM500 for the peninsula and RM1,000 for Sabah/Sarawak/Labuan).

In August, Health Minister Datuk Seri Dr Dzulkefly Ahmad was quoted in a media report as saying that the age limit for beneficiaries of PeKa B40 has been lowered from 50 to 40 to enable more people to go for health screenings and seek early treatment.

PREVENTIVE APPROACH

Dr Mohammed Fauzi said PeKa B40 was in line with the Health Ministry's current focus on preventive care, rather than the curative approach.

The introduction of the PeKa B40 scheme was therefore timely as it encourages early health screenings.

The prevalence of NCDs in this country is at a worrying level, with Malaysia having the highest prevalence of risk factors for such diseases in the ASEAN region. This is among the reasons why there has been no increase in the life expectancy of Malaysians, which has remained at 75 years.

"Studies have shown that the prevalence of NCDs among the B40 group was higher than in the M40 and T20 groups. Hence, PeKa B40 is a very good initiative as it encourages people at risk of NCDs to go for health checks and get treated as early as possible to prevent complications from setting in," said Dr Mohammed Fauzi.

According to the 2015 National Health and Morbidity Survey, 17.5 percent of Malaysians suffer from diabetes, with 23.5 percent of them coming from the B40 group.

The survey also found that 30 percent of Malaysians have hypertension, with 36 percent of them from the B40 group.

HOPES FOR BUDGET 2020

On his hopes for Budget 2020, Dr Mohammed Fauzi said the government should review the effectiveness and weaknesses of PeKa B40 and also consider expanding the package to include treatment.

"Perhaps, the government can introduce a package for diabetics to entitle them to treatments of up to RM500 a year at clinics registered under the PeKa scheme.

"This way, they don't have to go to a government hospital or clinic for treatment unless they suffer from acute complications," he added.

Meanwhile, Malaysian Muslim Medical and Health Practitioners Alliance deputy president Prof Dr Azizi Ayob urged the government to extend PeKa B40 to the middle-income or M40 group.

"The M40 group comprises an estimated 2.7 million people and many of them don't have health insurance for themselves and their families.

"The suggestion to widen the scope (of PeKa) also resonates with the concept of health for all groups (of people) regardless of their social and economic backgrounds," he added.

Translated by Rema Nambiar

BERNAMA