Pantai Hospital Batu Pahat opens first invasive heart centre in north Johor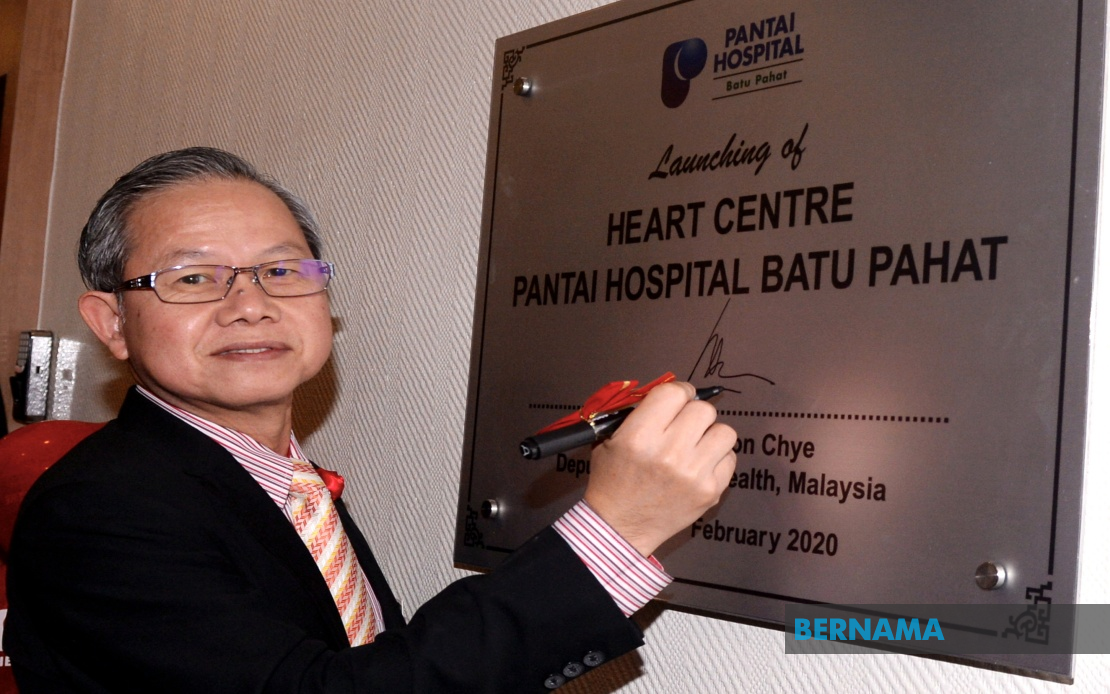 BATU PAHAT, Feb 4 -- Pantai Hospital Batu Pahat here, has opened an invasive heart centre that offers more comprehensive cardiac treatment to patients and is the first hospital in north Johor to provide such services.

Deputy Health Minister Dr Lee Boon Chye said the invasive heart centre or catheterisation lab at the private hospital would be able to meet the demands and needs relating to the treatment of heart patients, especially in Batu Pahat, Muar and Segamat with its 24-hour service.

"I believe the locals will benefit greatly from this service as they do not have to go to Johor Bahru or Ayer Keroh, Melaka which takes about an hour," he said in launching the invasive heart centre at Pantai Hospital Batu Pahat here today.

Also present was the chief operating officer of the hospital Dr Kamal Amzan.

Dr Lee said in Johor, the only government hospital to provide similar services was Sultanah Aminah Hospital in Johor Bahru.

He said cardiovascular disease was still the leading cause of death among Malaysians over the last decade.

He said according to the Department of Statistics Malaysia, the number of deaths related to heart disease in 2010 was 9,371 persons and the number of deaths in 2018 increased to 18,267.

Meanwhile, Dr Kamal said the invasive heart centre had been developed since July last year at a cost of RM4.5 million.

He said with three cardiologists, the heart centre usually handles three to four cases daily.

"The launch of the invasive heart centre is timely as there has been a significant increase in the number of patients in recent years.

"The hospital received 318 cases related to cardiovascular diseases in 2018 and recorded an increase of more than eight per cent, last year," he said.

-- BERNAMA