COVID-19: PM visits, chairs meeting at CPRC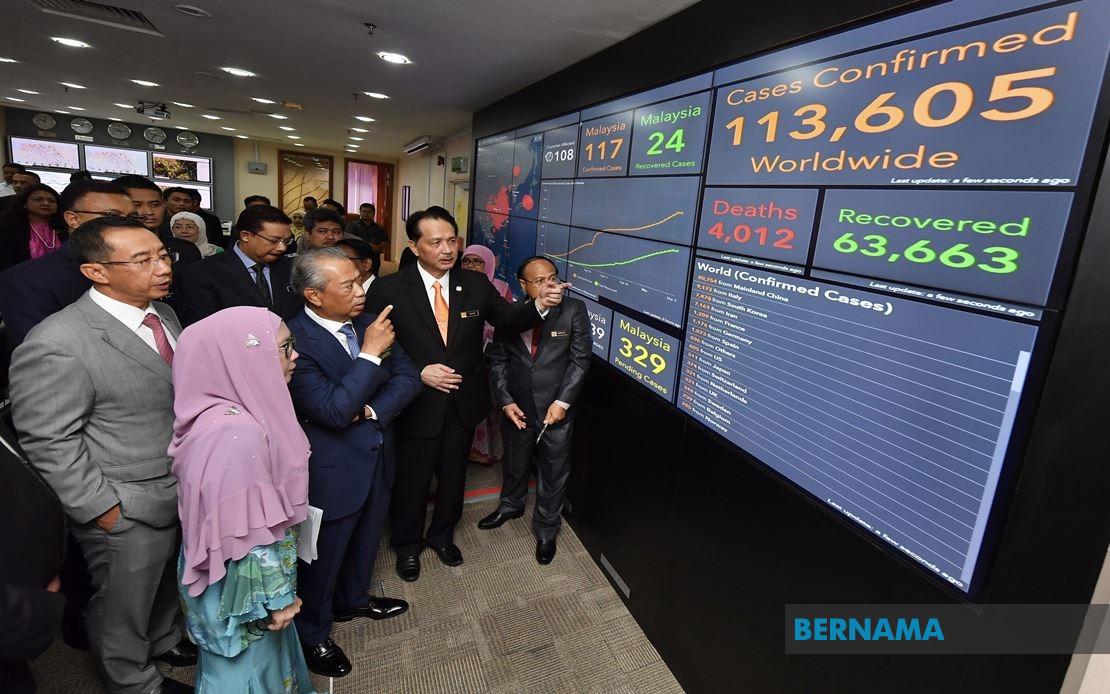 PUTRAJAYA, March 10 -- Prime Minister Tan Sri Muhyiddin Yassin today visited the National Crisis Preparedness and Response Centre (CPRC) at the Ministry of Health (MOE) here, to learn about the latest development on COVID-19 situation in Malaysia.

He arrived at the MOE at 9.55 am and was welcomed by Health director-general Datuk Dr Noor Hisham Abdullah and MOE officials.

Also present was Chief Secretary to the Government Datuk Seri Mohd Zuki Ali.

The prime minister was then given a briefing on CPRC operations, which include, among others, the latest data on COVID-19 cases in Malaysia and around the world.

Muhyiddin then chaired a meeting which was attended by Dr Noor Hisham, Immigration deputy director-general (Control) Datuk Abdul Halim Abdul Rahman, Tourism, Arts and Culture Ministry secretary-general Datuk Dr Noor Zari Hamat and representatives from the National Disaster Management Agency and Wisma Putra.

As of yesterday, Malaysia's total cumulative confirmed COVID-19 cases stood at 117.

-- BERNAMA

HealthEdge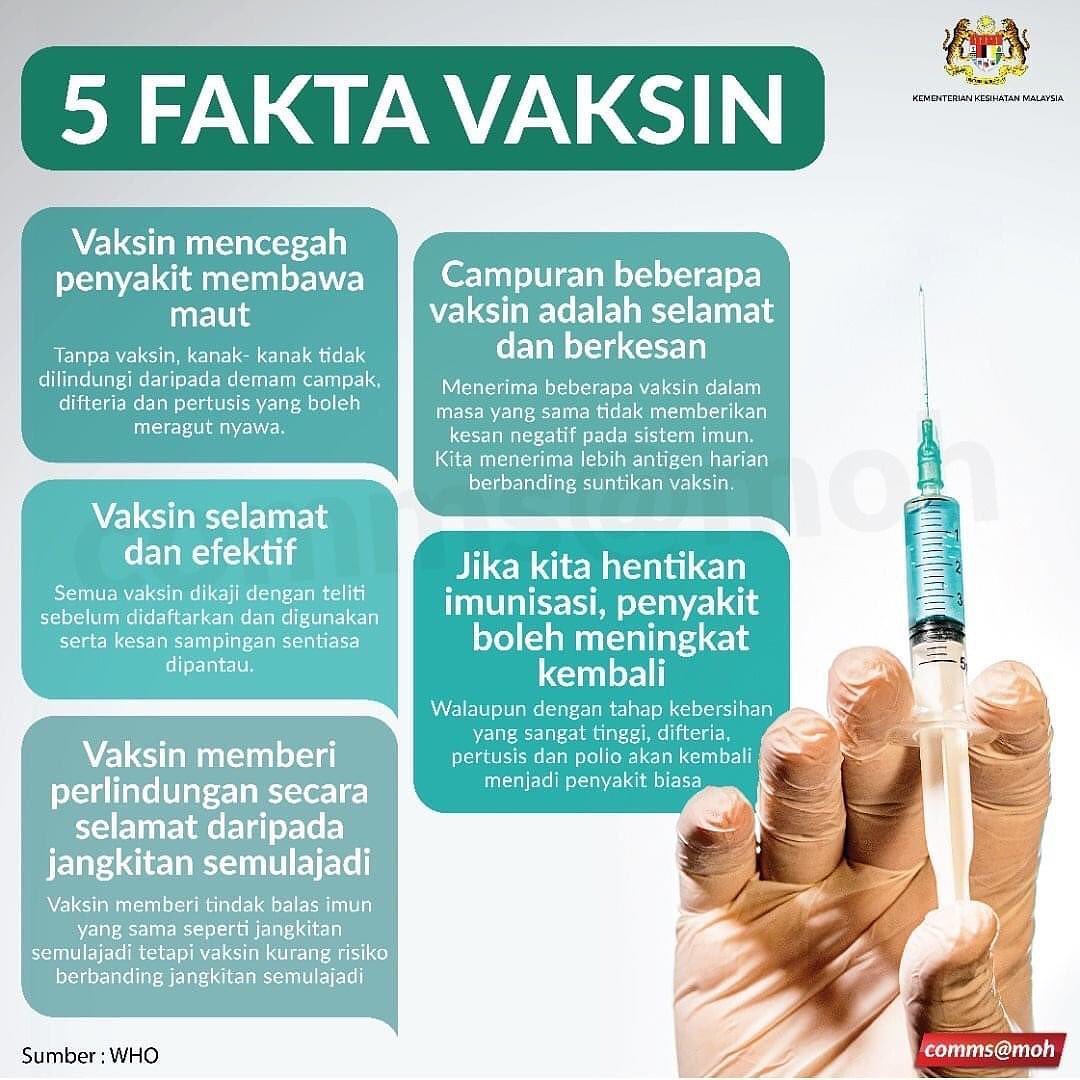 EXCLUSIVE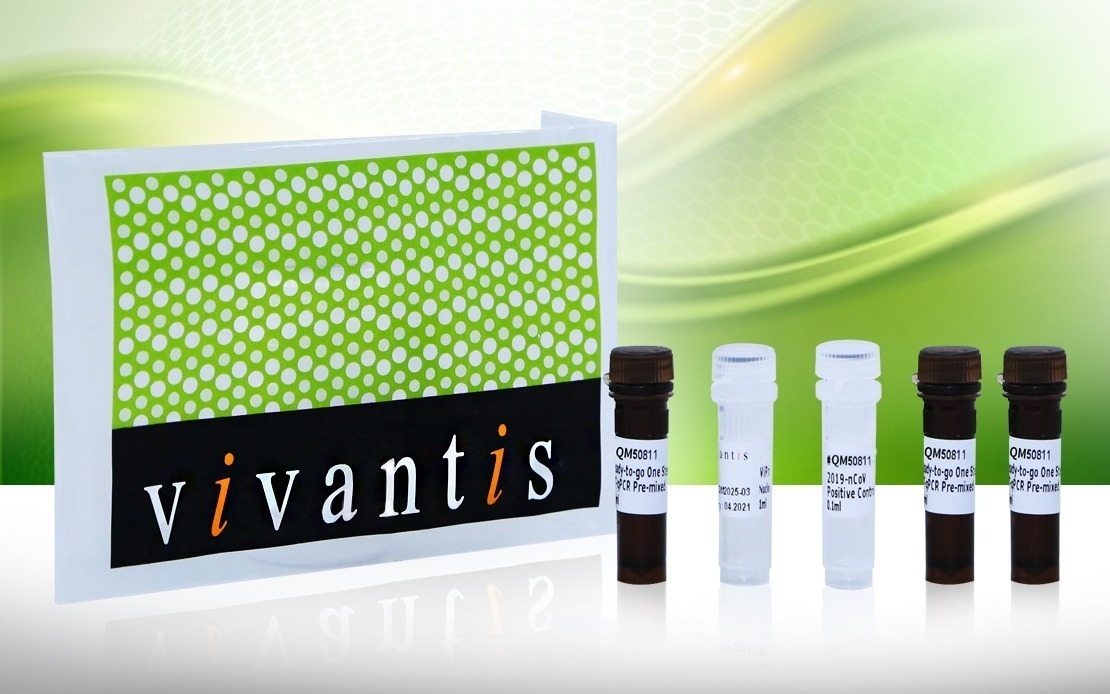 Vivantis Technologies Elevates COVID-19 Testing Capacity In Malaysia
By Nadia Jumri
KUALA LUMPUR (Bernama) – The world has been battling COVID-19 for close to a year now, with more than 200 countries and territories affected by the pandemic.
In Malaysia, the third wave of infections led to total case numbers spiking to over 75,000. Globally, the virus has infected more than 68 million people and caused over 1.5 million fatalities.
Due to the virus' highly virulent nature, producing COVID-19 test kits has become a top priority for certain biotechnology companies focusing on research and development (R&D) in Malaysia.
read more ››
IN FOCUS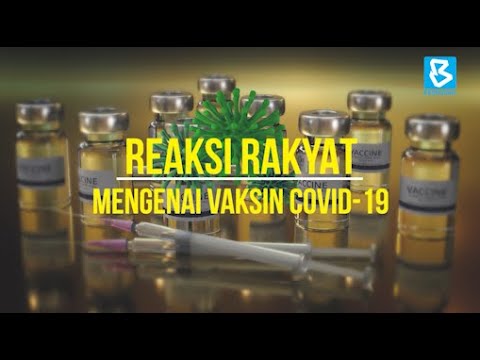 Pandangan rakyat Malaysia tentang peningkatan sasaran pemberian vaksin COVID-19 kepada 70 peratus.