NEWS LIST
Subsidies for medicines, consultation remain at RM1 - Health Minister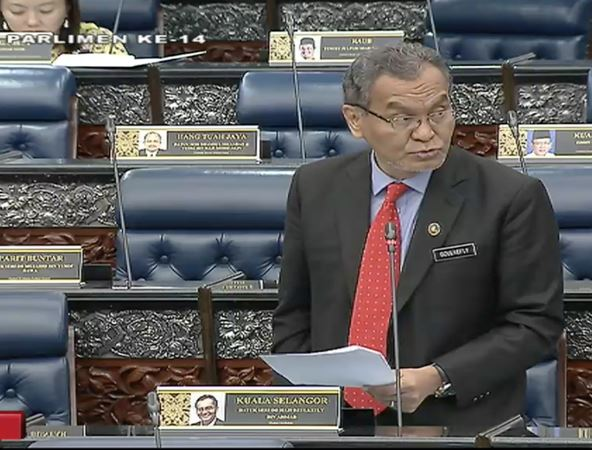 KUALA LUMPUR, Nov 14 (Bernama) -- The Health Ministry has assured that drug subsidies and consultations for outpatients at government clinics and hospitals will remain at RM1 even with the implementation of the B40 Health Care Scheme, the Dewan Rakyat was told today.
Tuberculosis remains major health problem in Sabah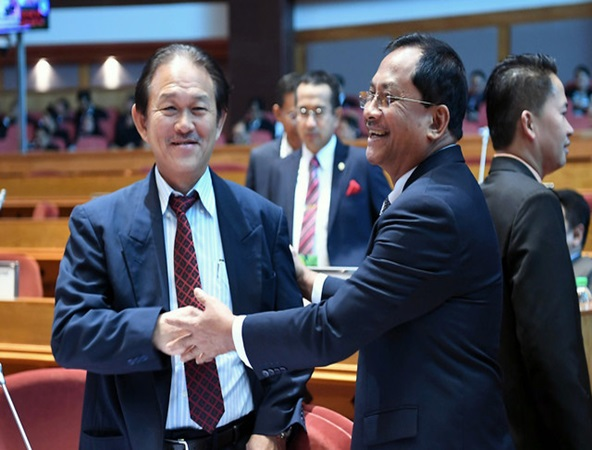 KOTA KINABALU, Nov 14 (Bernama) -- Tuberculosis (TB) remains a major health problem in Sabah with 3,993 cases recorded in the first 10 months of this year, said State Health and Wellbeing Minister Datuk Stephen Wong Tien Fatt.
Plastic straw free campaign to raise awareness about recycling
JOHOR BAHRU, Nov 13 (Bernama) – SWM Environment Sdn Bhd in collaboration with JCI South Key recently held the inaugural plastic straw free campaign in Lorong Ismail, near Kulai, in the concession company's efforts to raise public awareness on the importance of recycling practices.
All health, dental clinics to implement TPC-OHCIS next year - Dr Dzulkefly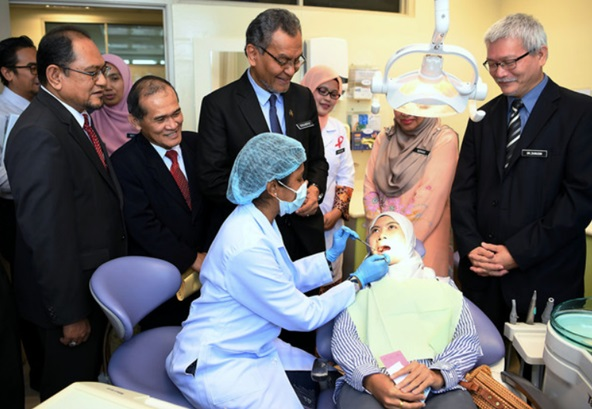 SEREMBAN, Nov 13 (Bernama) -- The Health Ministry (MoH) is expected to extend the implementation of Teleprimary Care and Oral Health Clinic Information System (TPC-OHCIS), to all health and dental clinics beginning next year, says its Minister Datuk Seri Dr Dzulkefly Ahmad.
MOH: Mawar has 2 months to fix licencing issues
KUALA LUMPUR, Nov 13 (Bernama) – The Ministry of Health (MOH) has given Mawar Medical Centre (MMC) in Seremban two months to sort out its licensing issues after the mass resignation of its specialists – save a nephrologist – early this month.
CM urges Sarawakians to take ownership in fight against rabies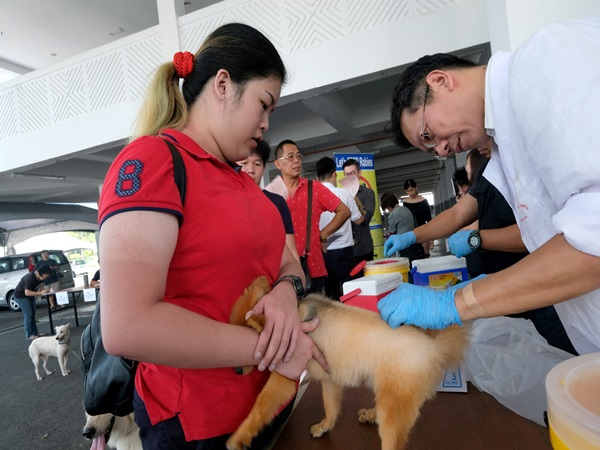 KUCHING, Nov 13 (Bernama) -- Sarawak Chief Minister Datuk Patinggi Abang Johari Tun Openg wants the general public to take ownership in the fight against rabies and report any rabies-related matters to the 24- hous Rabies Hotline.
12 have died of rabies in Sarawak, says Minister
The Sarawak State Health Department has so far reported 13 confirmed cases of rabies in Sarawak, 12 of whom have succumbed to the disease.
Government committed to providing healthcare for B40 group
The government is committed to providing healthcare for low-income households (B40), with the focus being on non-communicable diseases (NCDs) as the country is set to emerge as an ageing nation by 2040.
South Korean firm to build RM1.6 bln hospital in Melaka
MELAKA, Nov 12 (Bernama) -- A high-tech, integrated private hospital costing RM1.6 billion will be built in Melaka by through an investment from a South Korean company, the Melaka State Assembly was told today.
Sarawak sets up medical tourism coordination committee
KUCHING, Nov 12 (Bernama) – The Sarawak Ministry of Tourism, Arts, Culture, Youth and Sports has established a Medical Tourism Coordination Committee (MHTC) to facilitate the entry of medical visitors in the first quarter of next year.