SEARCH News
Please select news category and type keyword(s) to search
Perkembangan HFMD di Pulau Pinang sedikit mencemaskan - Dzulkefly
PUTRAJAYA, 9 Julai, (Bernama) -- Perkembangan terkini penularan Penyakit Tangan, Kaki dan Mulut (HFMD) di Pulau Pinang sedikit mencemaskan, kata Menteri Kesihatan Dr Dzulkefly Ahmad.
Bernama To Launch Special Microsite On Health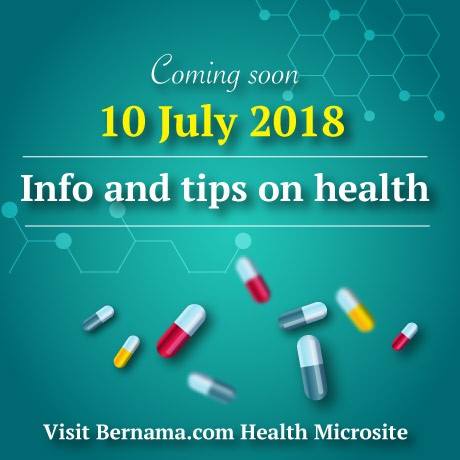 KUALA LUMPUR, July 9 (Bernama) -- The Malaysian National News Agency (Bernama) will launch a dedicated microsite on health tomorrow on its official website, Bernama.com. The site will provide a gateway to simple and informative news on health and wellness matters.
Disease Control Division instructed to immediately tackle HFMD in Penang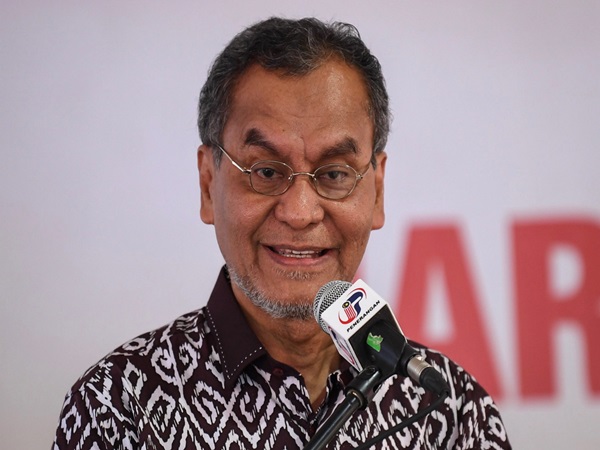 KUALA SELANGOR, July 8 (Bernama) -- The Health Ministry's Disease Control Division has been instructed to investigate and take the necessary measures to tackle the spread of the hand, foot and mouth disease (HFMD) in Penang.
Langkah segera tangani penularan HFMD di Pulau Pinang
KUALA SELANGOR, 8 Julai, (Bernama) -- Bahagian Kawalan Penyakit Kementerian Kesihatan Malaysia telah diarah menjalankan  siasatan dan langkah segera  bagi mengawal dan menangani jangkitan Penyakit Tangan, Kaki dan Mulut (HFMD) di Pulau Pinang.

Valsartan products cannot be used in Malaysia
KUALA LUMPUR, July 7 (Bernama) -- 'Valsartan' products which were reportedly withdrawn from the market in the United Kingdom should not be in the Malaysian market.

Produk Valsartan ditarik balik di UK, tidak libatkan pasaran Malaysia
KUALA LUMPUR, 7 Julai (Bernama) -- Produk-produk 'valsartan' yang dilaporkan ditarik balik dari pasaran di United Kingdom, tidak melibatkan pasaran di Malaysia.
32,435 dengue cases recorded nationwide in Jan-June 2018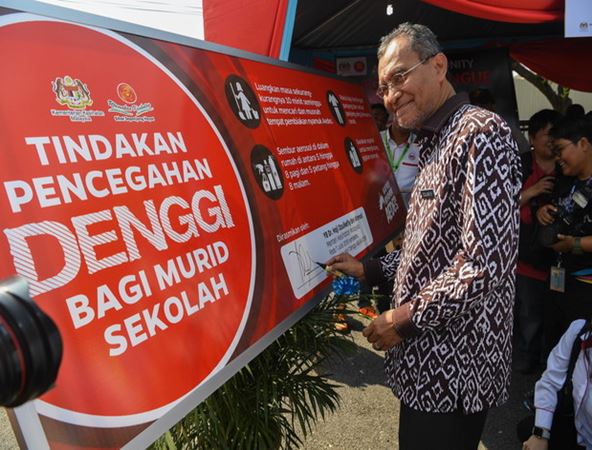 KUALA LUMPUR, July 7 (Bernama) -- A total of 32,435 cases of dengue fever with 53 deaths were reported nationwide from January to June this year, which is a decrease of 34.8 per cent or 17,291 cases and 110 deaths reported in the same period last year.

Ibu bapa disaran galakkan anak jalani saringan Talasemia
GEORGE TOWN, 7 Julai (Bernama) -- Ibu bapa disaran menggalakkan anak-anak mereka menjalani ujian saringan darah yang diadakan di sekolah-sekolah menengah bagi mengesan pelbagai penyakit termasuk talasemia.
Malaysia catat 32,435 kes denggi bag Jan-Jun 2018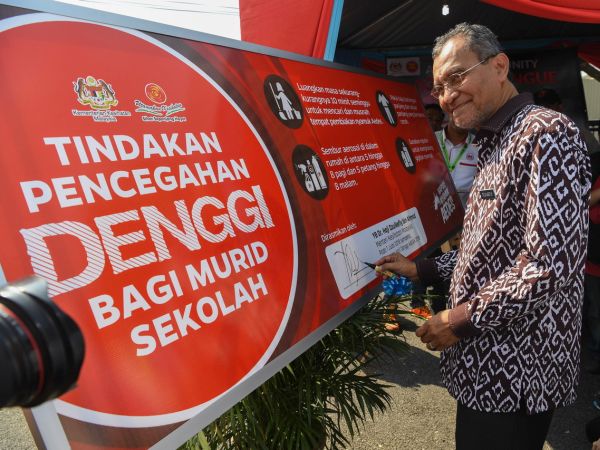 KUALA LUMPUR, 7 Julai (Bernama) -- Sejumlah 32,435 kes demam denggi dengan 53 kematian dilaporkan berlaku di seluruh negara sejak Januari hingga 30 Jun tahun ini, penurunan sebanyak 34.8 peratus atau 17,291 kes daripada 49,726 kes dan 110 kematian bagi tempoh sama tahun lepas.
HFMD cases in Penang up by 48 percent compared to same period last year
All the infected patients received outpatient treatment. I also want to refute recent social media reports that claimed a child died in Butterworth after contracting the disease.
HealthEdge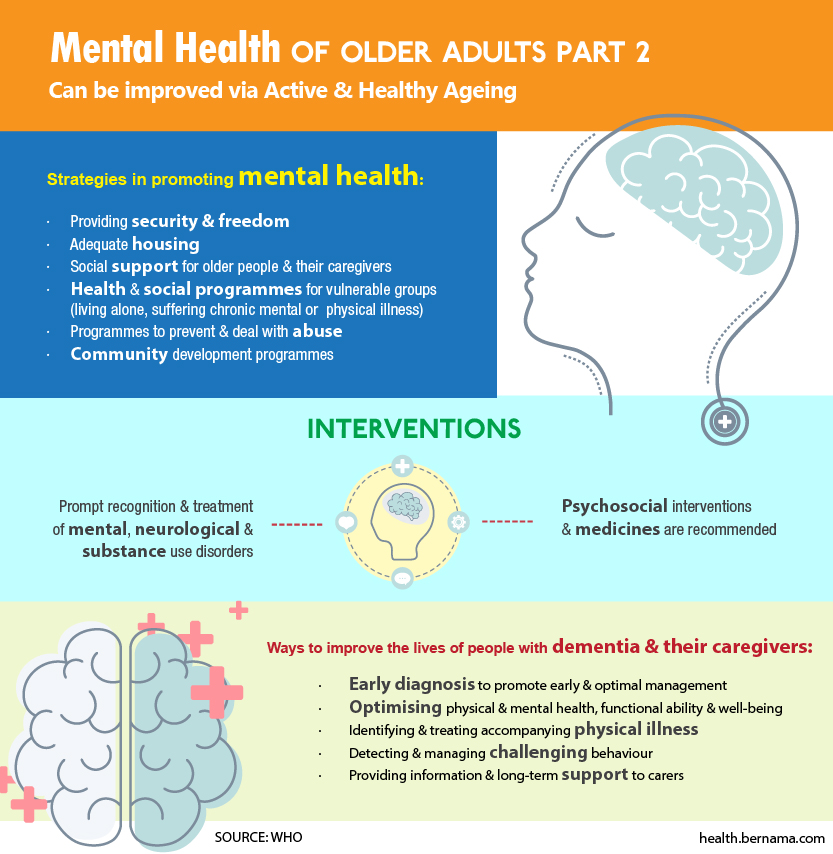 EXCLUSIVE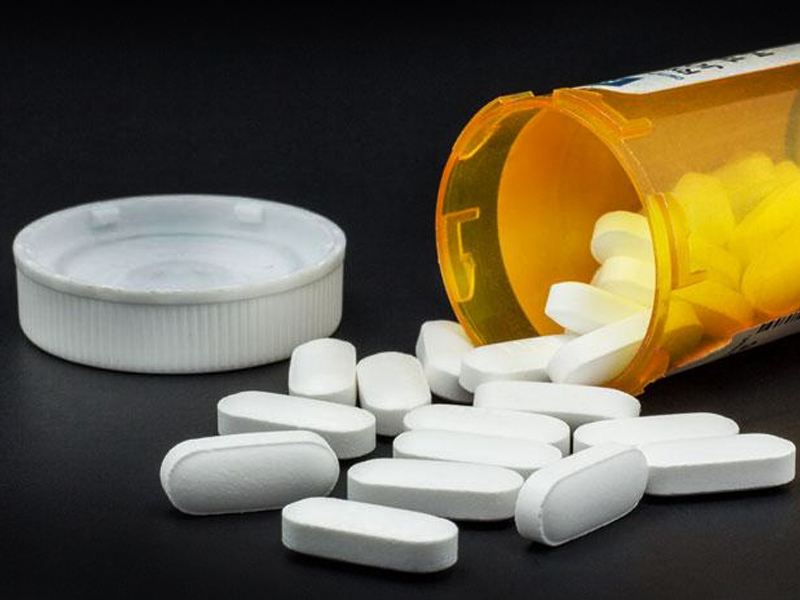 UMSC's Interdisciplinary Approach To Easing Pain
By Ainul Huda Mohamed Saaid
KUALA LUMPUR (Bernama) -- For people suffering from chronic pain, even simple daily activities like taking a shower and getting dressed can be a torture. Anger, anxiety and even depression may ensue as a result of chronic pain, in view of the limitations they face and the debilitating nature of their condition.
In an exclusive interview with Bernama recently, experts from UM Specialist Centre (UMSC) shed light on pain management, a significant branch in medicine that utilises an interdisciplinary approach in easing the suffering and improving the quality of life of those living with pain.
Neurosurgery expert Dr Nor Faizal Ahmad Bahuri describes pain as an unpleasant sensation that can be felt whenever there is a tissue injury.
read more ››
IN FOCUS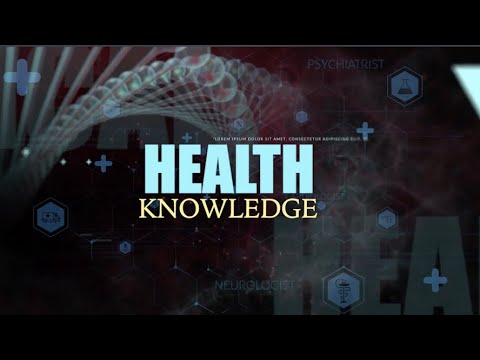 UMSC: Pain Management