SEARCH News
Please select news category and type keyword(s) to search
Program taklimat format baharu pemeriksaan perubatan pekerja asing Fomema di seluruh semenanjung
KUALA LUMPUR, 11 Julai (Bernama) -- Agensi Pemantauan dan Pemeriksaan Perubatan Pekerja Asing (Fomema) menganjurkan Program Bersama Majikan di enam lokasi seluruh Semenanjung berhubung garis panduan baharu pemeriksaan perubatan pekerja sebagai langkah meningkatkan keberkesanan operasinya.
Celgene and Acceleron announce results on red blood study
KUALA LUMPUR, July 10 (Bernama) -- Celgene Corp and Acceleron Pharma Inc have announced results from a "phase III, randomized, double-blind, multi-center clinical study (BELIEVE)".
Toys as agent spreading HFMD between children - Chong
KUALA LUMPUR, July 10 (Bernama) -- Children's toys have been identified as one of the causes for the spread of the hand, foot and mouth disease (HFMD) in the country.
Roche terus tingkatkan akses pesakit kepada rawatan
Oleh Aishah Mohmad Afandi


KUALA LUMPUR, 10 Julai (Bernama) -- Roche Malaysia Sdn Bhd akan meneruskan kerjasama dengan sektor awam dan swasta untuk menyediakan penyelesaian, selain meningkatkan akses pesakit kepada ubat dan rawatan, terutamanya kanser.


Roche to continue increasing patients access to medicine
KUALA LUMPUR, July 10 (Bernama) – Roche Malaysia Sdn Bhd will continue collaborating with both the public and private sectors to provide solutions, as well as increase patients access to medicines and treatments, especially for cancer.
Mainan kanak-kanak sebar kuman penyakit tangan, kaki dan mulut - Chong
UALA LUMPUR, 10 Julai (Bernama) -- Alat permainan kanak-kanak dikenal pasti sebagai antara punca penyebaran kuman penyakit tangan, kaki dan mulut (HFMD) yang kini dilaporkan berlaku di seluruh negara.
Erectile Dysfunction Precursor For Heart Disease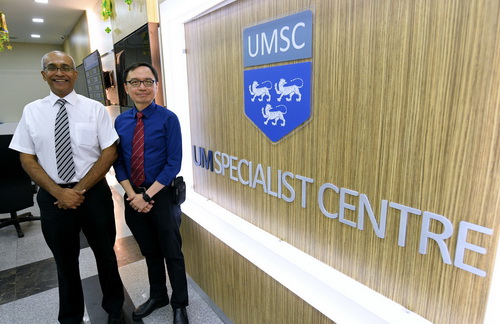 (First of a Two-Part Interview)

By Salbiah Said

KUALA LUMPUR, July 10 (Bernama) -- Erectile dysfunction (ED) is a common medical condition that affects the sexual life of millions of men worldwide. This condition can be a precursor or an early warning sign of a heart disease, say health experts.

Four children infected with HFMD get hospital treatment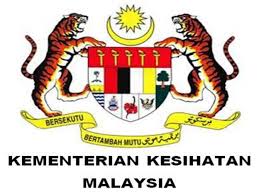 GEORGE TOWN, July 9 (Bernama) -- Four children who have been infected with the Hand, Foot and Mouth Disease (HFMD) in Penang are getting hospital medical treatment, said Penang Health Director Dr Wan Mansor Hamzah.
Bernama lancar laman mikro khas kesihatan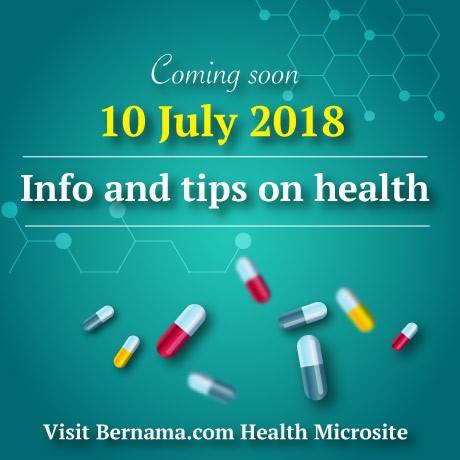 KUALA LUMPUR, 9 Julai (Bernama) -- Pertubuhan Berita Nasional Malaysia (Bernama) akan melancarkan laman mikro khusus mengenai kesihatan menerusi laman web rasminya, Bernama.Com. esok.
HFMD in Penang 'a little alarming' but under control - Health Minister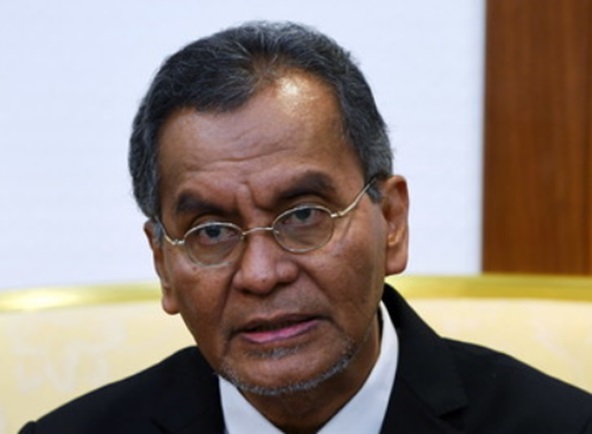 PUTRAJAYA, July 9 (Bernama) -- Health Minister Dr Dzulkefly Ahmad today described the state of the Hand, Foot and Mouth Disease (HFMD) in Penang as 'a little alarming' but gave the assurance that the situation is under control.
HealthEdge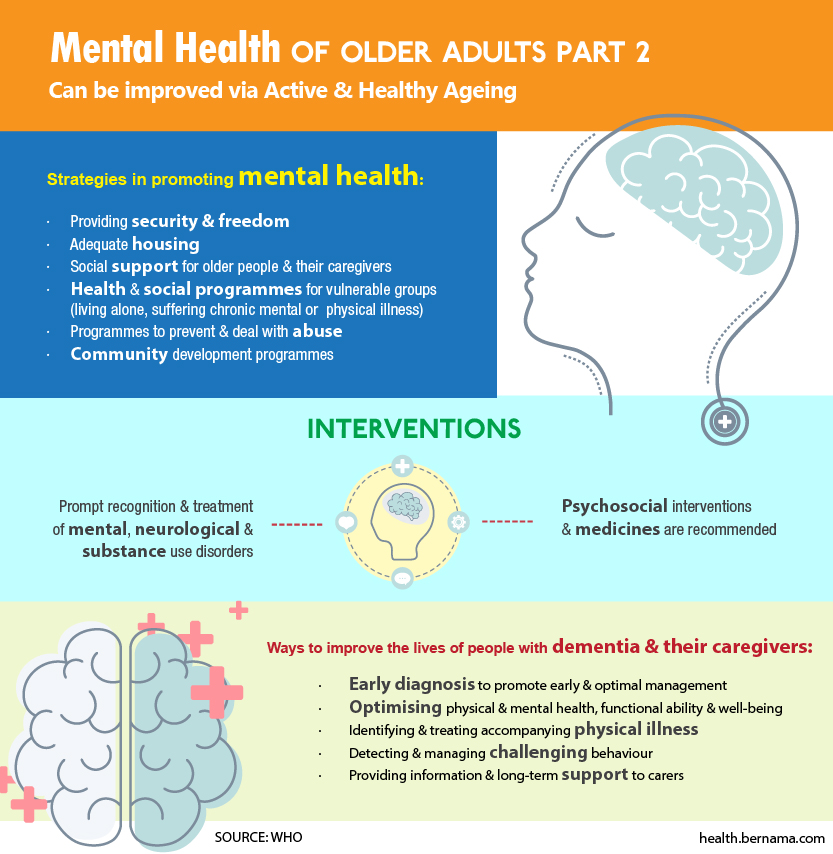 EXCLUSIVE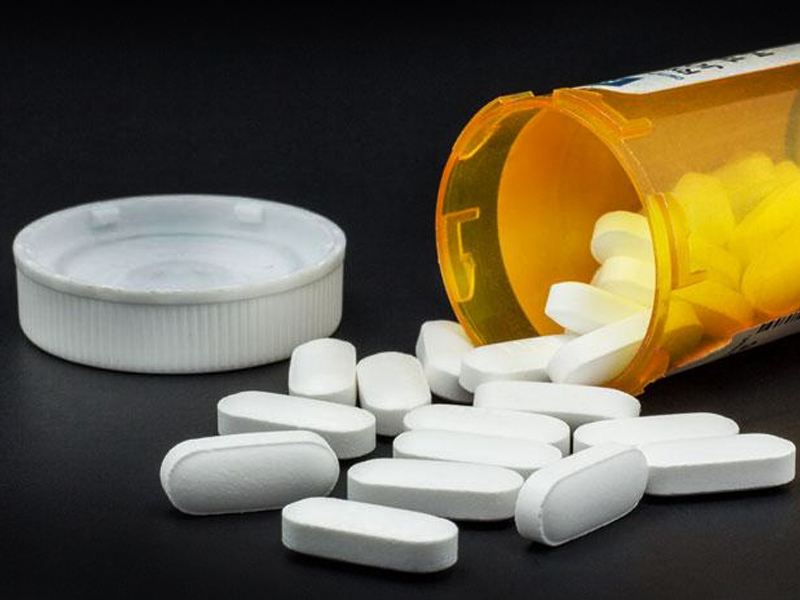 UMSC's Interdisciplinary Approach To Easing Pain
By Ainul Huda Mohamed Saaid
KUALA LUMPUR (Bernama) -- For people suffering from chronic pain, even simple daily activities like taking a shower and getting dressed can be a torture. Anger, anxiety and even depression may ensue as a result of chronic pain, in view of the limitations they face and the debilitating nature of their condition.
In an exclusive interview with Bernama recently, experts from UM Specialist Centre (UMSC) shed light on pain management, a significant branch in medicine that utilises an interdisciplinary approach in easing the suffering and improving the quality of life of those living with pain.
Neurosurgery expert Dr Nor Faizal Ahmad Bahuri describes pain as an unpleasant sensation that can be felt whenever there is a tissue injury.
read more ››
IN FOCUS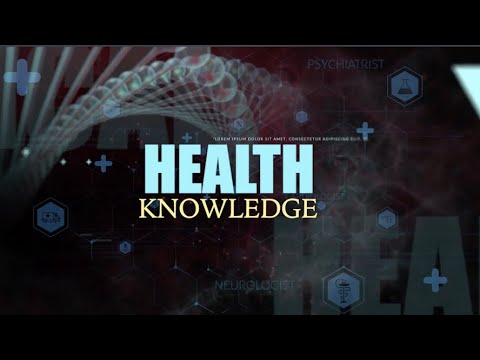 UMSC: Pain Management