NEWS LIST
2,222 dengue cases recorded in Johor in first two months of 2019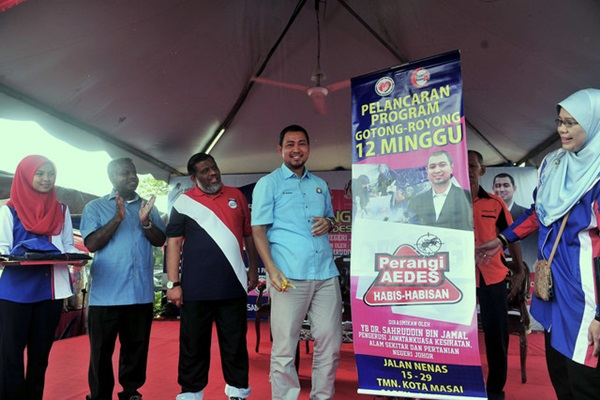 JOHOR BAHRU, March 9 (Bernama) -- As many as 2,222 dengue cases have been recorded in the state from January to March 2 this year, with Johor Bahru recording the highest number.
Victims of toxic fumes in Johor: 31 still in hospital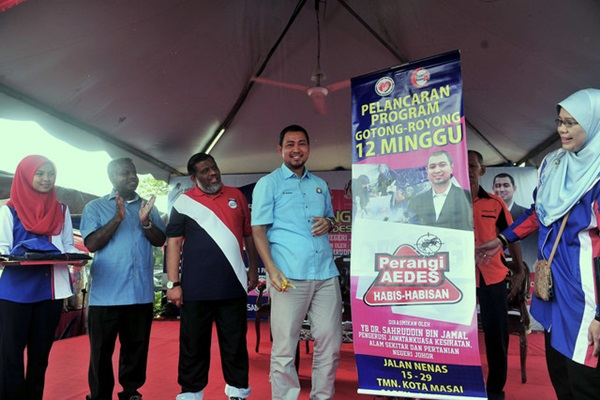 JOHOR BAHRU, March 9 (Bernama) -- The number of people who sought treatment for inhaling poisonous gas that was emitted by chemical waste in Sungai Kim Kim near Pasir Gudang has increased to 79 as of 9.30 pm yesterday.
Don't fall for anti-vaccine fallacy - Dr Siti Hasmah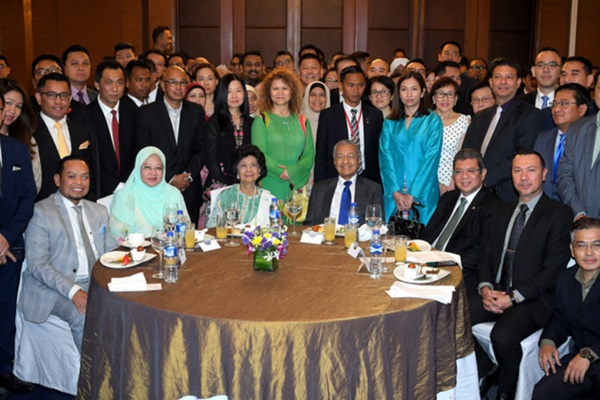 From Nashir Mansor
MANILA, March 8 (Bernama) -- Prime Minister's wife Tun Dr Siti Hasmah Mohd Ali today advised all parents not to fall for fa the mistaken idea and false information about vaccination which are being bandied about by the anti-vaccine movement.
Parents must vaccinate children to protect them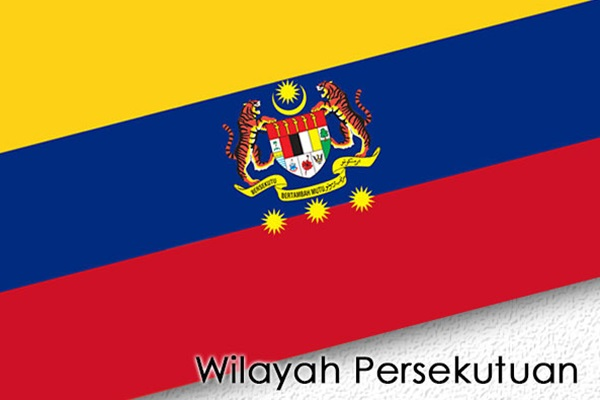 PUTRAJAYA, March 8 (Bernama) -- Deputy Prime Minister Datuk Seri Dr Wan Azizah Wan Ismail has reminded parents that they should get advice from valid health experts and vaccinate their children so as to protect them (from diseases) rather than listen to baseless claims that vaccination would endanger their children.
Smokers encouraged to join Health Ministry's mQuit programme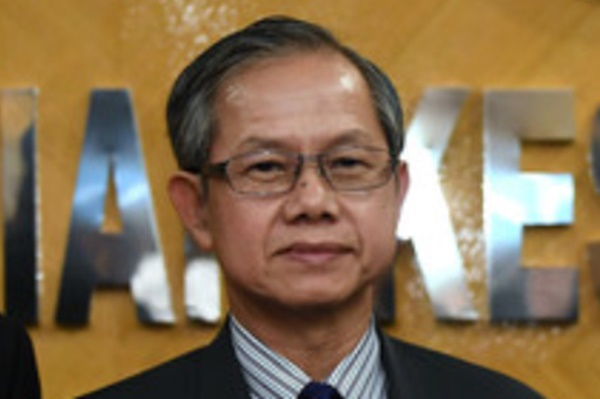 IPOH, March 8 (Bernama) -- Smokers who wish to quit smoking are encouraged to get their smoking cessation councelling services through the 'mQuit' programme provided by the Health Ministry since 2012.
IMAM, FIMA supports compulsory vaccination
KUALA LUMPUR, March 8 (Bernama) -- The Islamic Medical Association of Malaysia (IMAM) and Federation of Islamic Medical Associations (FIMA) fully support compulsory vaccination for babies and children to ensure there are no defects and deaths among them.
Advisory council looks for mechanism for public, private hospital cooperation
PETALING JAYA, March 8 (Bernama) -- The Health Ministry (KKM) through the Health Advisory Council is looking for the best mechanism to create an effective and continuous cooperation between public and private hospitals.
JASNS to carry out enforcement on 29 dialysis centres - Exco
SEREMBAN, March 8 (Bernama) --The Negeri Sembilan Environment Department (JASNS) will carry out enforcement on all 29 private hemodialysis centres in the state to ensure that clinical wastes at the premises are disposed of according to the regulations.
Santen focuses sight on raising disease awareness during World Glaucoma Week
KUALA LUMPUR, March 8 (Bernama) -- Santen Pharmaceutical Co Ltd, a specialised company dedicated to ophthalmology, will sponsor worldwide activities to raise public awareness of glaucoma during the week-long World Glaucoma Week (WGW), beginning March 10.
21 students still in hospital over fumes inhalation - Teo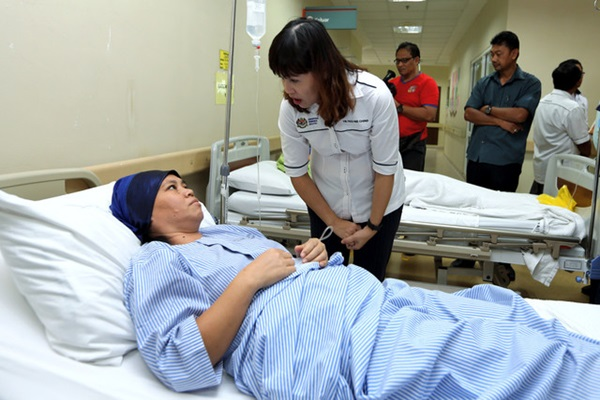 JOHOR BAHRU, March 8 (Bernama) -- Twenty-one students are still in hospital after having inadvertently inhaled methane fumes from a chemical dumped into a river near their school in Pasir Gudang yesterday, said Deputy Education Minister Teo Nie Ching.
HealthEdge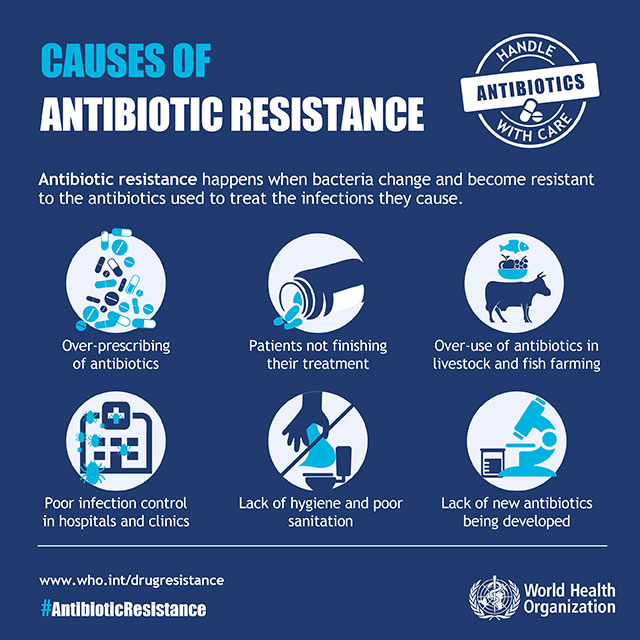 EXCLUSIVE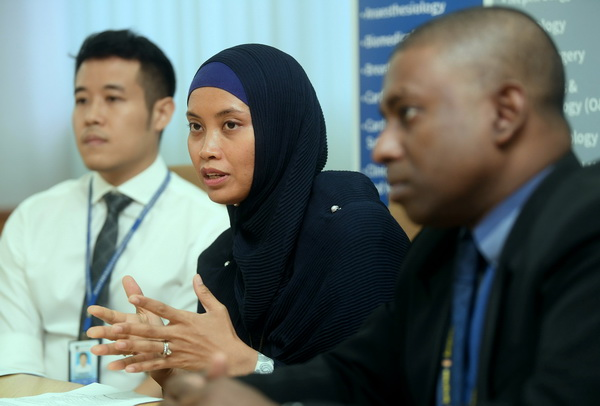 VATS & SBRT: The Future Of Lung Cancer Treatment In UMSC
By Jenny Imanina Lanong Abdullah and Murni Nasri
This is the second of a two-part article on lung cancer treatment.
KUALA LUMPUR, (Bernama) -- Traditionally, surgery for lung cancer is done via a thoracotomy, which requires the cutting of muscles and spreading of the ribs before entering the chest to remove the cancer.
read more ››
IN FOCUS
In Focus : Hospital Pharmacy (UMSC)
In Focus : Hospital Medical Records (UMSC)
UMSC Consultant Speaks: Fatty Liver, The Silent Epidemic Part 3
UMSC Consultant Speaks: Fatty Liver, The Silent Epidemic Part 2
UMSC Consultant Speaks: Fatty Liver, The Silent Epidemic Part 1