NEWS LIST
N. Sembilan records 2,134 HFMD cases as of yesterday
SEREMBAN, Aug 12 (Bernama) -- Negeri Sembilan recorded 2,134 cases of hand, foot and mouth disease (HFMD) so far this year, said state Health, Environment, Cooperative and Consumer Affairs Committee chairman S. Veerapan.
Felda Bukit Goh identified as a dengue hotspot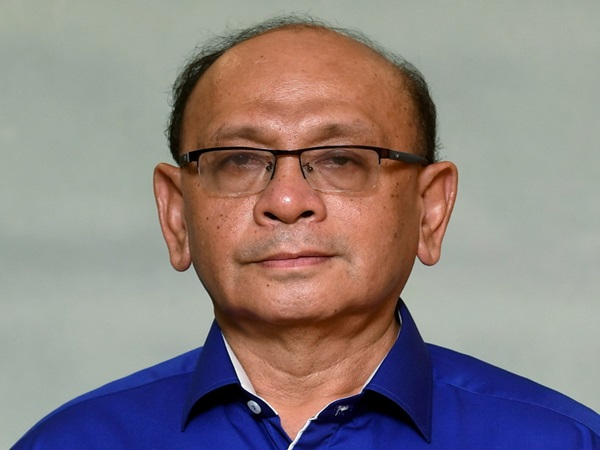 KUANTAN, Aug 12 (Bernama) -- Felda Bukit Goh has been identified as among three hotspots with the highest number of dengue cases recorded in the district, said Sungai Lembing state assemblyman Datuk Md Sohaimi Mohamed Shah.
Sabahan would be doctors, specialists encouraged to serve locally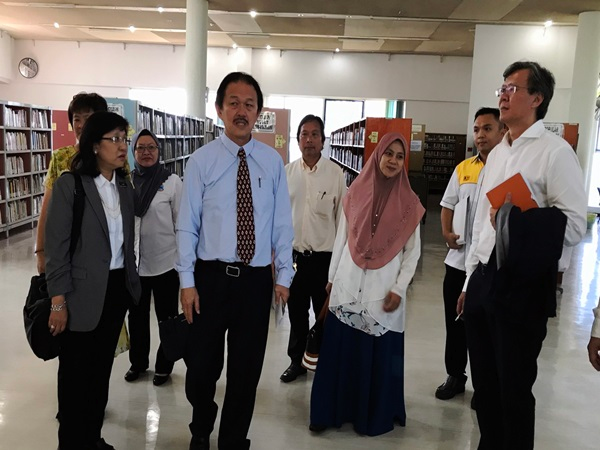 KUNAK, Aug 11 (Bernama) -- Prospective doctors and specialists from Sabah will be encouraged to serve locally due to the shortage of staff in the state.
944 dengue cases in Batu, Kepong and Segambut since January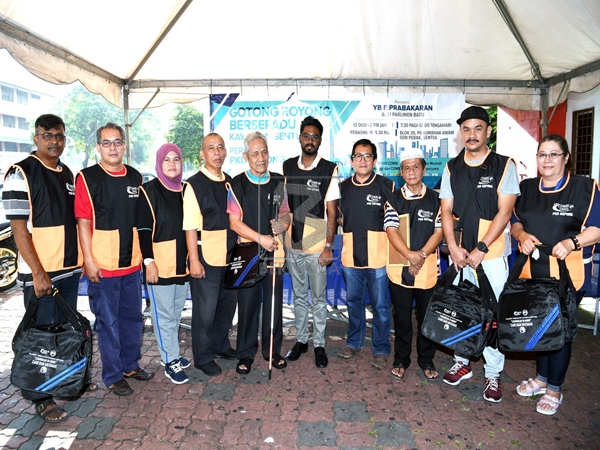 Usually, the number of cases in these three Parliamentary constituencies average between 30 to 40, but the figure had risen over the past few weeks.
DPM launches HANIcare Medical Fund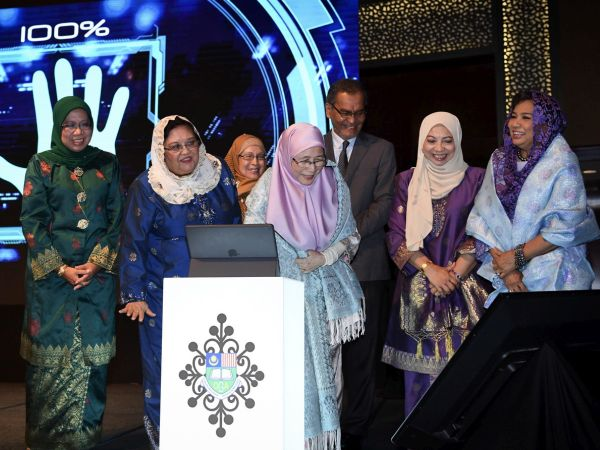 KUALA LUMPUR, Aug 11 (Bernama) - Deputy Prime Minister Datuk Seri Dr Wan Azizah Wan Ismail tonight launched the HANIcare Medical Fund, which is a charity fund for former students of Tunku Kursiah College.
Downward trend in HFMD cases - Health Minister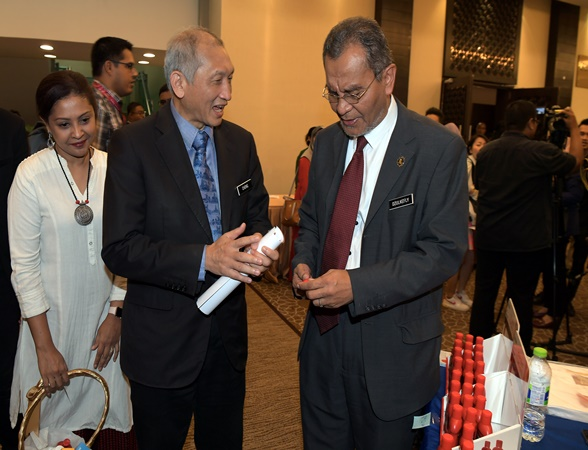 PUTRAJAYA, Aug 10 (Bernama) -- The number of hand, foot and mouth disease (HFMD) cases nationwide showed a downward trend over the last two days, said Health Minister Dr Dzulkefly Ahmad.
No vaccine for HFMD, check spread - Health Officer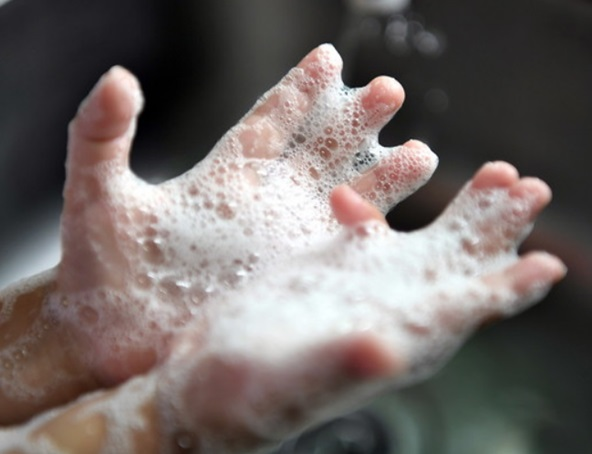 KOTA KINABALU, Aug 8 (Bernama) – The Hand, foot and mouth disease (HFMD) does not have a vaccine, however, parents and guardians can control the risk of the virus spreading by taking preventive measures including constantly optimising the level of hygiene of children.
UPSI offering degree in Clinical Mental Health Counselling from 2019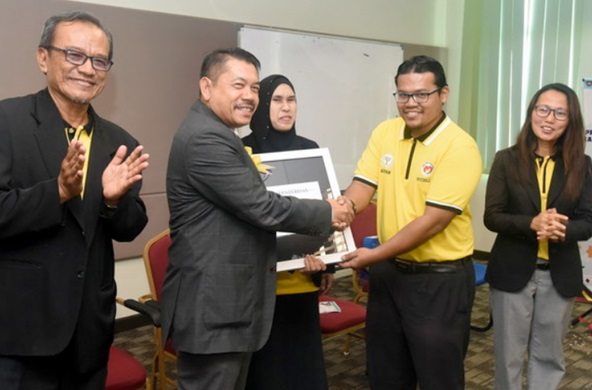 TANJUNG MALIM, Aug 8 (Bernama -- Universiti Pendidikan Sultan Idris (UPSI), here, targets to offer the Bachelor of Science (BSc) degree in clinical mental health counselling by 2019, the first such study programme in this country.
HFMD cases in Melaka up by 102 percent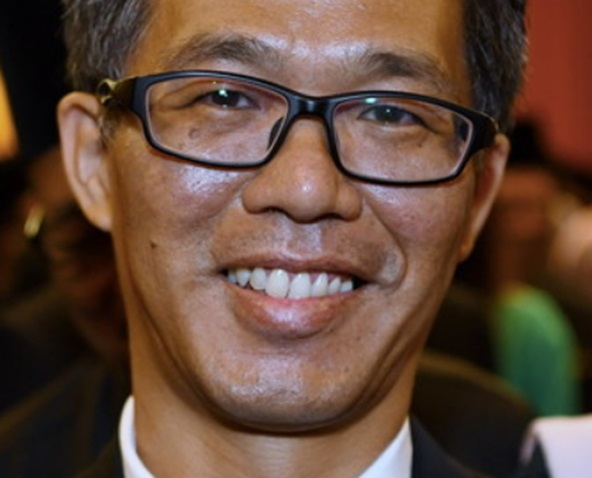 MELAKA, Aug 8 (Bernama) – The number of hand, foot and mouth disease (HFMD) cases in Melaka has increased by 102 per cent or 897 cases to 1,773 cases from January to Aug 4 compared to the same period last year.
Six more HFMD cases in Sabah this week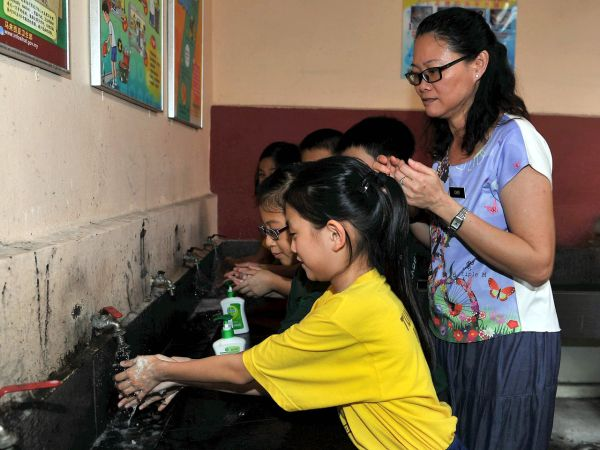 KOTA KINABALU, Aug 7 (Bernama) -- The total number of hand foot and mouth disease (HFMD) cases reported in Sabah as at yesterday was 2,611 cases, up six cases compared to 2,605 cases on July 27, says Sabah Health director Datuk Dr Christina Rundi.
DOCTORS SAY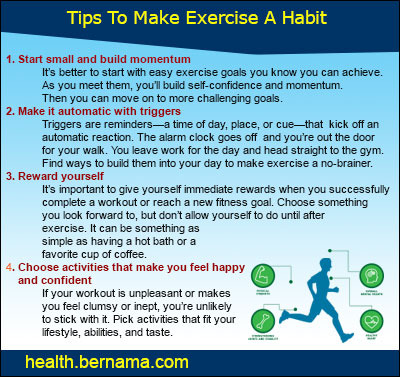 EXCLUSIVE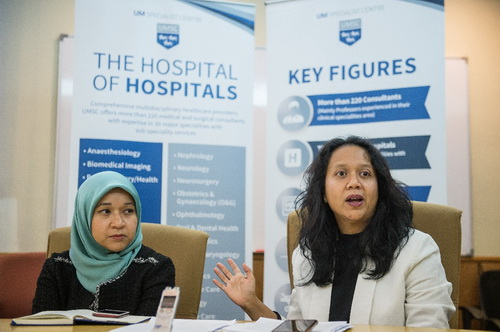 Teenage Pregnancy: Who Is To Blame?
(First of a two-part interview)

By Salbiah Said
PETALING JAYA, Dec 14 (Bernama) -- Research has shown that an average of 18,000 teenage girls in Malaysia get pregnant each year, 25 per cent or about 4,500 cases involved out-of-wedlock pregnancy.
read more ››
VIDEO HIGHLIGHTS
UMSC Consultant Speaks: Fatty Liver, The Silent Epidemic Part 3
UMSC Consultant Speaks: Fatty Liver, The Silent Epidemic Part 2
UMSC Consultant Speaks: Fatty Liver, The Silent Epidemic Part 1