NEWS LIST
Malaysians must be alert to early signs of heat stroke – Health dg
KUALA LUMPUR, Aug 17 (Bernama) -- Members of the public are advised to be alert towards early signs of heat stroke in the wake of the current hot and dry weather that hit the country.
Health Ministry to look into govt hospitals woes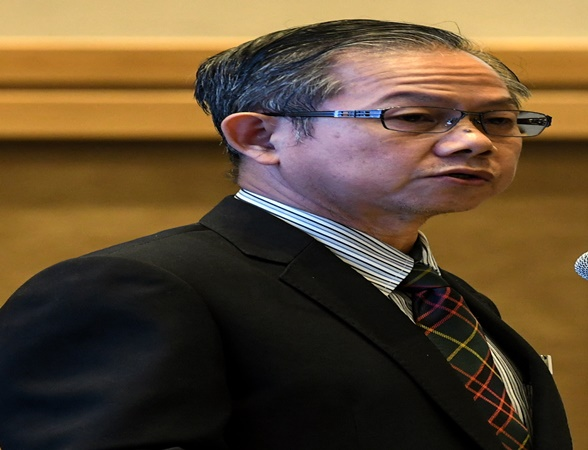 IPOH, Aug 17 (Bernama) -- The Health Ministry will give serious attention to the problems and issues faced by government hospitals in the country, said its Deputy Minister Dr Lee Boon Chye.
New rabies case detected in Sarawak
KUCHING, Aug 17 (Bernama) -- One new case of rabies infection on human has been detected in Sarawak, bringing the total number of cases reported in the state since June 30 last year to 12.
Put aside shyness and fear of health screening
Charges levied by LPPKN are cheap compared to private clinics or hospitals, to illustrate the charge for a pap smear testing is only RM20, while the charge for the contraceptive pill is as low as RM5.
Negeri Sembilan records 2,192 HFMD cases until yesterday
In the 33rd week until yesterday, the number of HFMD cases registered in Negeri Sembilan was 19 cases compared with 102 cases registered in week 31. A total of eight cases were reported in Port Dickson, Kuala Pilah (four), Jempol (three), Tampin and Rembau with two cases each.
Patient access scheme applications held over
KUALA LUMPUR, Aug 16 (Bernama) -- The Patient Access Scheme (PASc) application process is being temporarily deferred pending a standpoint from the National Audit Department, said Health Director-General Datuk Dr Noor Hisham Abdullah.
MOH acting against producer of tainted coffee
KUALA LUMPUR, Aug 16 (Bernama) -- The Ministry of Health (MOH) is taking enforcement action against the manufacturer of the pre-mixed Green 35 coffee claimed to be an antidote and a cure for various ailments.
Do not promote food containing hazardous materials - MOH
PUTRAJAYA, Aug 16 (Bernama) -- The Ministry of Health (MOH) prohibits the use of hazardous materials such as bleach and poison in food product demonstrations and will take action against those involved.
Cardio Vascular Sentral KL optimistic of treating more foreigners
KUALA LUMPUR, Aug 16 (Bernama) -- The just-launched RM270 million Cardiac Vascular Sentral Kuala Lumpur (CVSKL) hospital is optimistic of treating more foreign patients, seeking heart and cardiac disease treatment.
3,502 school pupils under KPM infected with HFMD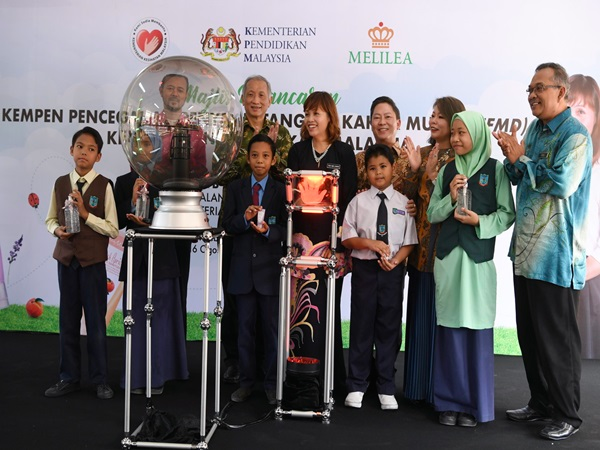 KUALA LUMPUR, Aug 16 (Bernama) -- A total of 3,502 pupils from 1,288 schools under the Education Ministry (KPM) were infected by the hand foot and mouth disease (HFMD) as at yesterday, says Deputy Health Minister Teo Nie Ching.
DOCTORS SAY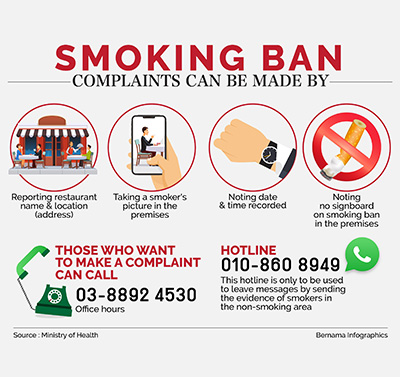 EXCLUSIVE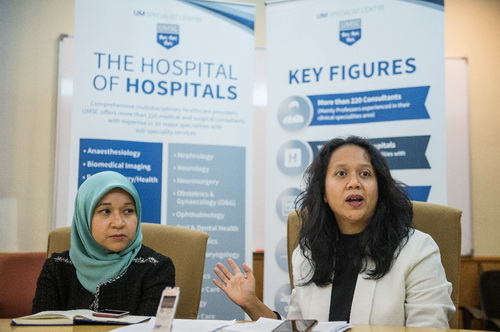 Need For A Think-Tank To Tackle Teenage Pregnancy
(Last of a Two-Part Interview)
By Salbiah Said
PETALING JAYA, Jan 2 (Bernama) -- The World Health Organisation (WHO) has identified about 16 million adolescent girls giving birth every year, mostly in low and middle income countries. An estimated three million girls aged 15 to 19 undergo unsafe abortions every year. Worldwide, 1 in 5 girls have given birth by the age of 18.
read more ››
VIDEO HIGHLIGHTS
UMSC Consultant Speaks: Fatty Liver, The Silent Epidemic Part 3
UMSC Consultant Speaks: Fatty Liver, The Silent Epidemic Part 2
UMSC Consultant Speaks: Fatty Liver, The Silent Epidemic Part 1