NEWS LIST
Dr Congo: Children dying of ebola at unprecedented rate, says Health Ministry
Children in eastern Democratic Republic of Congo are dying from Ebola at an unprecedented rate due largely to poor sanitary practices at clinics run by traditional healers, the health ministry said.
Immigration Dept aims to fill cadre asst medical officer posts at 13 detention depots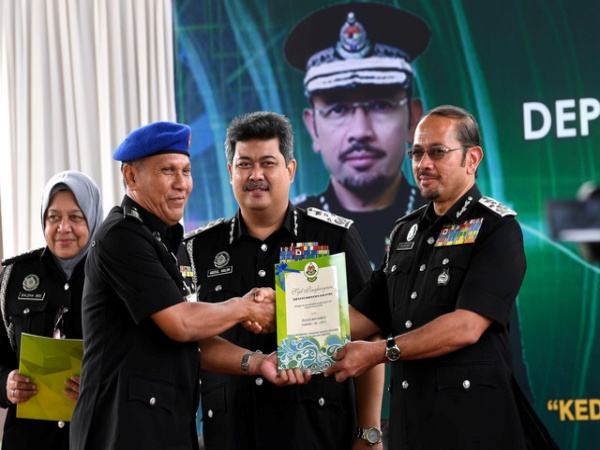 SIK, Oct 28 (Bernama) -- The Immigration Department is targetting Grade U29 cadre assistant medical officer positions for each of its 13 detention depots in Peninsular Malaysia and Sarawak, which it hopes will be filled by the end of the year.
Alarming rise in non-communicable diseases
GEMAS, Oct 28 (Bernama) – The annual rise in non-communicable diseases such as diabetes, hypercholesterolemia and obesity problems in the state is alarming based on data from the National Health and Morbidity Survey (NHMS), said a state executive councillor.
Terengganu Health Dept opens home for pregnant teens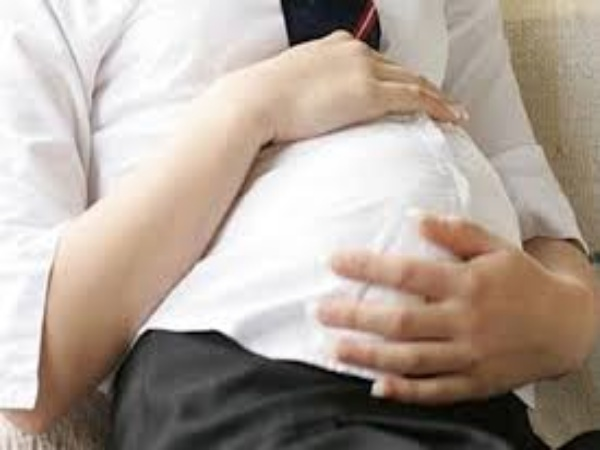 MARANG, Oct 28 (Bernama) -- The Terengganu Health Department (JKNT) today opened the first 'Rumah Generasiku Sayang' (RGKS) in the state to provide shelter for teenagers who became pregnant out of wedlock.
KKM seizes more than 200,000 illegal health products in Pangea Xi Ops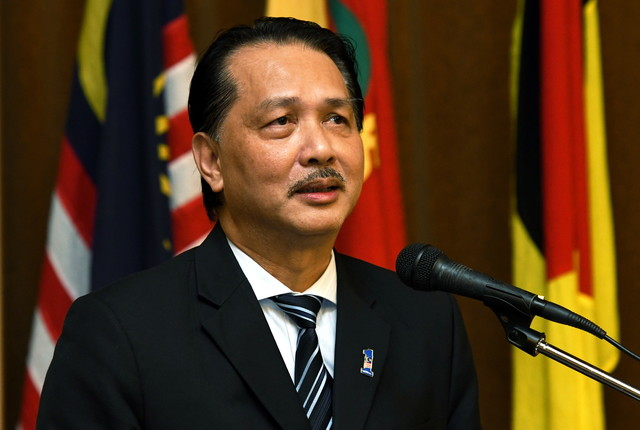 KUALA LUMPUR, Oct 27 (Bernama) -- The Health Ministry has seized 251,782 illegal health products worth about RM2.8 million during the Pangea XI Operation mounted between Oct 9 and 10.
Two-month-old girl with rare muscle disorder needs urgent help
JOHOR BAHRU, Oct 26 (Bernama) -- A two-month-old baby girl who is suffering from Hypotonia (weak muscles), also known as floppy infant syndrome needs an immediate help of RM5,000 for an urgent blood test to determine the right treatment for her.
Mumps: Two schools in Selangor closed temporarily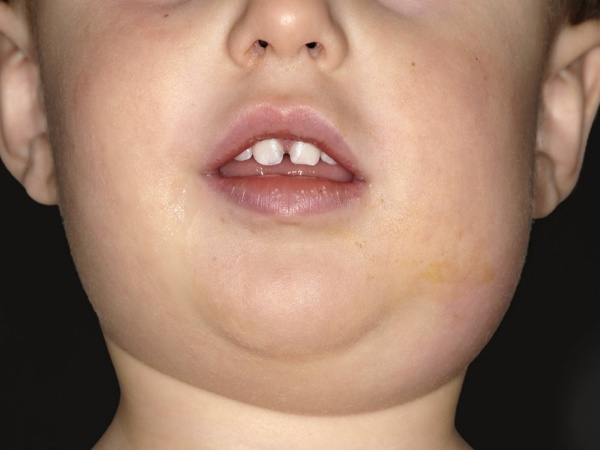 KUALA LUMPUR, Oct 25 (Bernama) – Sekolah Menengah Agama Persekutuan (SMAP) Kajang and Sekolah Berasrama Penuh (SBP) Integrasi Gombak were temporarily closed following mumps epidemics.
A mother appeal aid for 6-months-old son with stoma, heart problems, cataract, down syndrome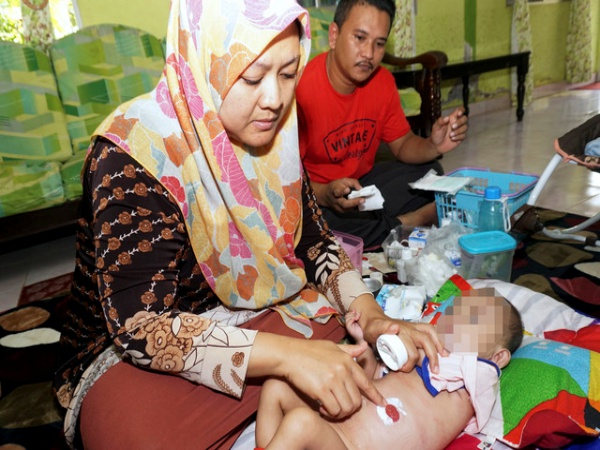 YAN, Oct 25 (Bernama) – He was born with Down Syndrome, various heart problems, cataract on both eyes and imperforate anus (without anal opening).
Jellies can cause death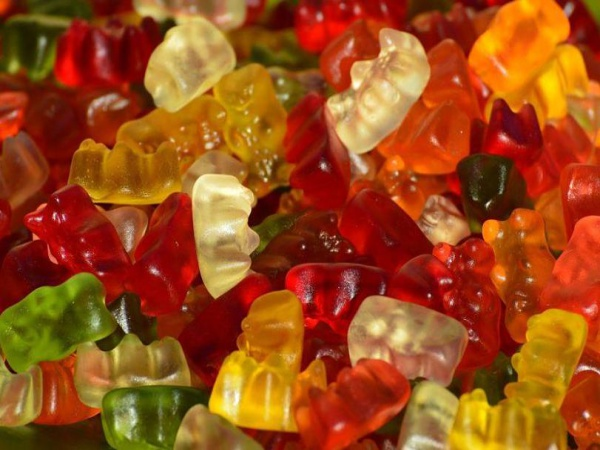 SUNGAI PETANI, Oct 25 (Bernama) -- Despite the smooth texture, jelly snacks can cause death in babies aged six months and less who can choke on them.
Malaysian osteoporosis patients to benefit from new therapeutic option
KUALA LUMPUR, Oct 25 (Bernama) – Malaysians with postmenopausal osteoporosis will benefit from a new therapeutic option, Binosto®, developed by EffRx Pharmaceuticals SA.
HealthEdge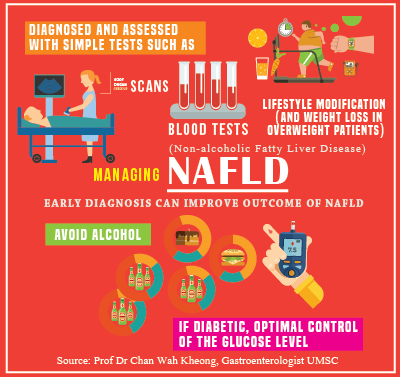 EXCLUSIVE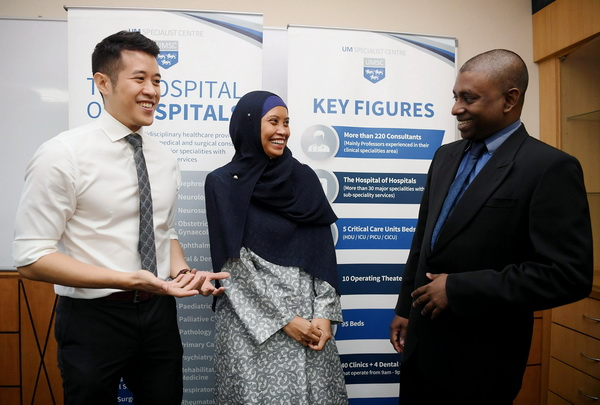 UMSC's Multidisciplinary Team-Based Approach On Lung Cancer Gives Hope To Patients
(First of a two-part interview)
By Jenny Imanina Lanong Abdullah and Murni Nasri
KUALA LUMPUR, (Bernama) -- 'Along' was six when her grandfather was diagnosed with stage four lung cancer. "I was so worried that 'Atuk' (grandfather) would die soon, even though I did not know what cancer was back then," said Along.
read more ››
IN FOCUS
UMSC Consultant Speaks: Fatty Liver, The Silent Epidemic Part 3
UMSC Consultant Speaks: Fatty Liver, The Silent Epidemic Part 2
UMSC Consultant Speaks: Fatty Liver, The Silent Epidemic Part 1