SEARCH News
Please select news category and type keyword(s) to search
Health ministry requests more than 10,000 additional hospital staff
IPOH, Nov 17 -- The Health Ministry has submitted a request to the Federal Government for additional posts of 10,675 involving government hospitals and clinics nationwide.
Rakyat Perlis paling ramai hidap penyakit kencing manis
KANGAR, 17 Nov -- Perlis dikesan sebagai negeri tertinggi di Malaysia mempunyai rakyat yang menghidap penyakit kencing manis berdasarkan kepada nisbah jumlah penduduk.
Masyarakat dinasihat lakukan saringan kesihatan, rawatan awal diabetes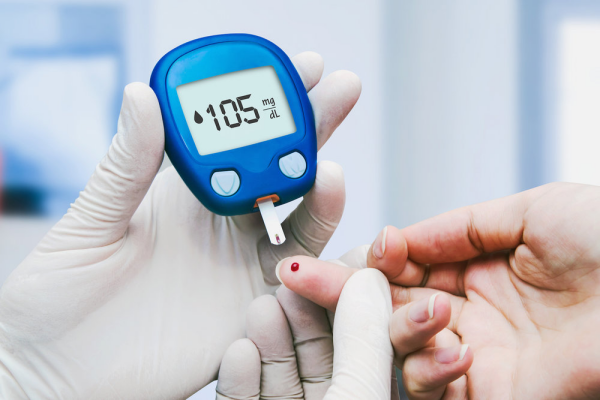 SIBU,17 Nov -- Orang ramai dinasihati agar kerap melakukan saringan kesihatan bagi membolehkan mereka mendapat rawatan awal penyakit tidak berjangkit seperti diabetes.
Kementerian Kesihatan mohon lebih 10,000 tambahan kakitangan hospital
IPOH, 17 Nov -- Kementerian Kesihatan telah mengemukakan permohonan penambahan sebanyak 10,675 jawatan melibatkan kakitangan hospital dan klinik kerajaan di seluruh negara kepada Kerajaan Persekutuan.
Doktor, veterinar berperanan kurangkan kerintangan antibiotik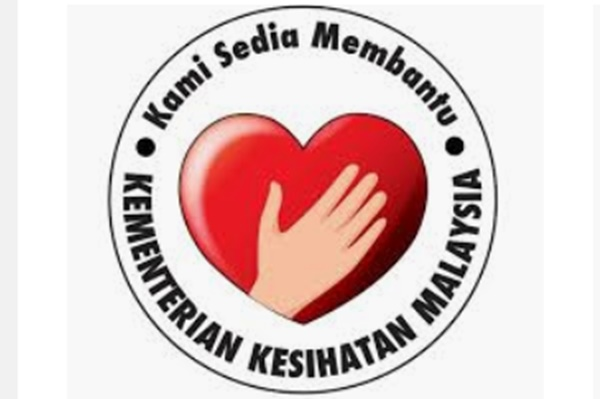 KUALA LUMPUR, 15 Nov -- Profesional kesihatan, veterinar, masyarakat awam dan sektor pertanian perlu memainkan peranan penting dalam mengurangkan kejadian kerintangan antibiotik terhadap pesakit dan haiwan ternakan.
Chemical in food grade plastics are not harmful - Health D-G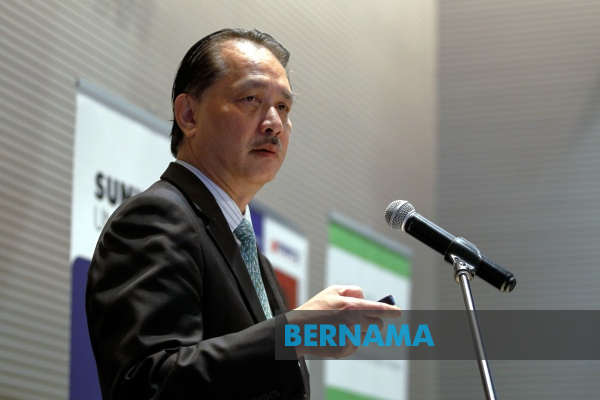 KUALA LUMPUR, Nov 14 -- The leaching of chemical compound 'phthalate' from plastic packaging is not at a harmful level, says Health director-general Datuk Dr Noor Hisham Abdullah.
4,629 kes denggi dilaporkan di Sabah - Poon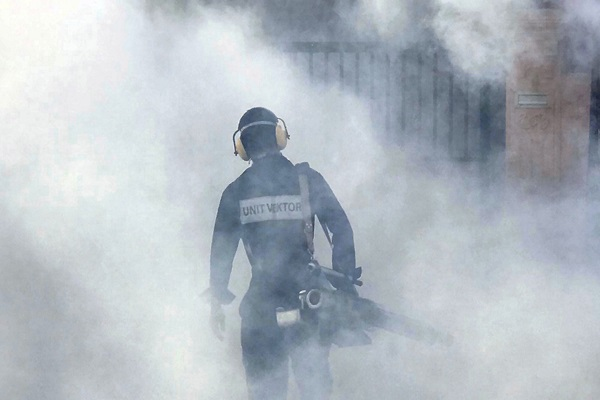 KOTA KINABALU, 14 Nov -- Jumlah kumulatif kes denggi di negeri ini setakat 9 Nov lepas adalah 4,629 kes berbanding 2,876 kes bagi tempoh sama tahun lepas.
JPA perlu pertimbang lebih banyak jawatan tetap untuk doktor
KUALA LUMPUR, 14 Nov -- Jabatan Perkhidmatan Awam (JPA) perlu mempertimbangkan secara serius lebih banyak jawatan tetap untuk doktor baharu dalam perkhidmatan awam bagi memastikan penyampaian perkhidmatan penjagaan kesihatan yang berkualiti.
Bill to repeal MHPB act 2006 tabled at Dewan Rakyat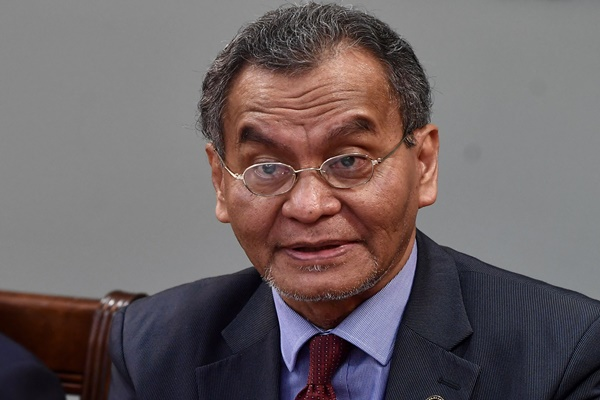 KUALA LUMPUR, Nov 14 -- The Malaysian Health Promotion Board (Dissolution) Act 2019 was tabled for the first time by Health Minister Datuk Seri Dr Dzulkefly Ahmad in the Dewan Rakyat today.
Public urged to notify Health Ministry on sub-standard cosmetics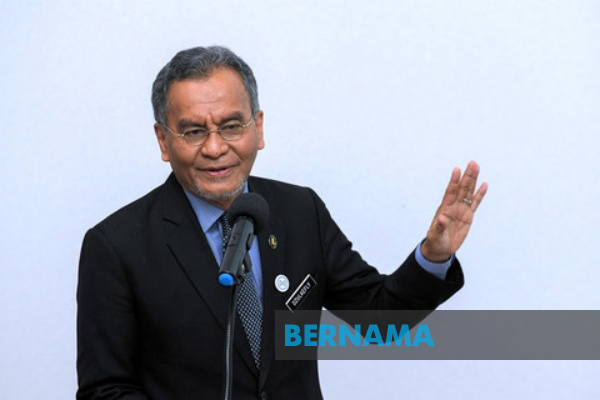 KUALA LUMPUR, Nov 14 -- The public is urged to notify the Health Ministry on sub-standard cosmetics, especially those sold online.
HealthEdge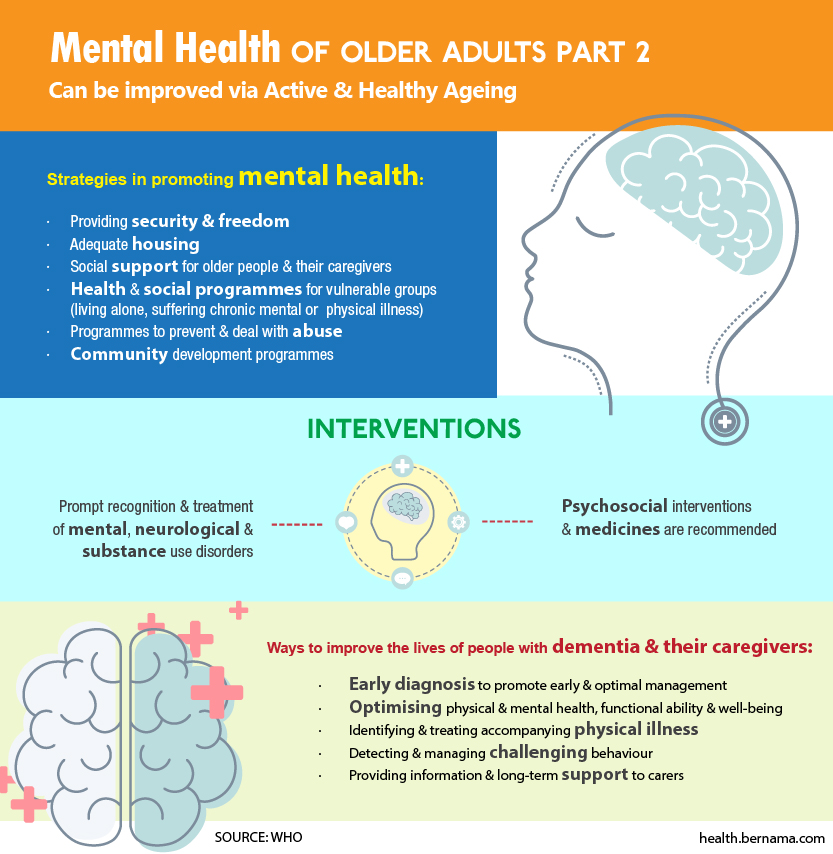 EXCLUSIVE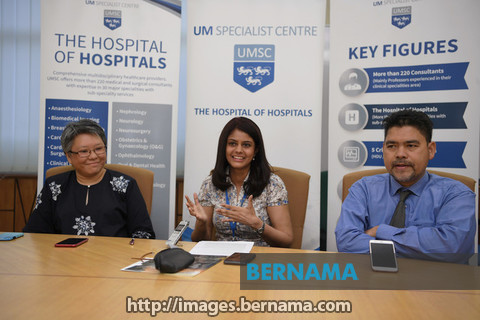 Achy, Creaky Joint Pain In The Elderly
By Nabilah Saleh
KUALA LUMPUR (Bernama) – Osteoarthritis (OA) is the most common form of arthritis and seen increasing due to population ageing.
The disease occurs when the cartilage protecting the ends of bones wears down over time.
Although osteoarthritis can damage any joint, the disorder commonly affects joints in the knees, ankles, hips, spine, hands and shoulders.
read more ››
IN FOCUS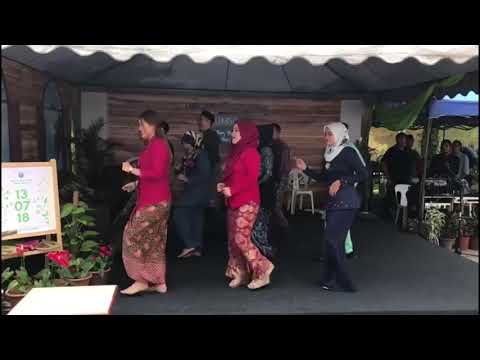 In Focus : UMSC Raya Open House 2018