SEARCH News
Please select news category and type keyword(s) to search
Coronary heart patients in Malaysia younger than in developed countries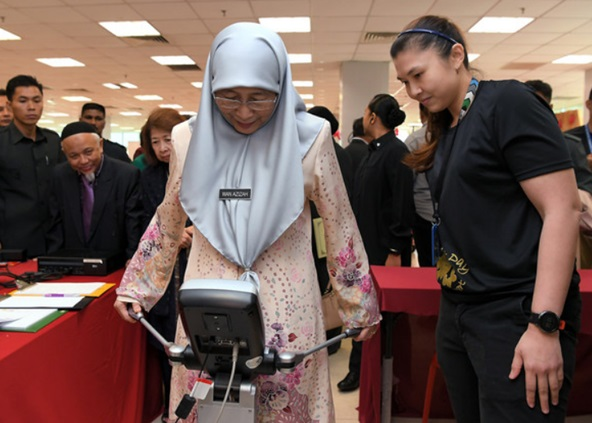 KUALA LUMPUR, Nov 19 (Bernama) – The average age of coronary heart patients in Malaysia is 59, which is much younger compared with the developed countries, said Deputy Prime Minister Datuk Seri Dr Wan Azizah Wan Ismail.
Pesakit jantung koronari di Malaysia lebih muda berbanding negara maju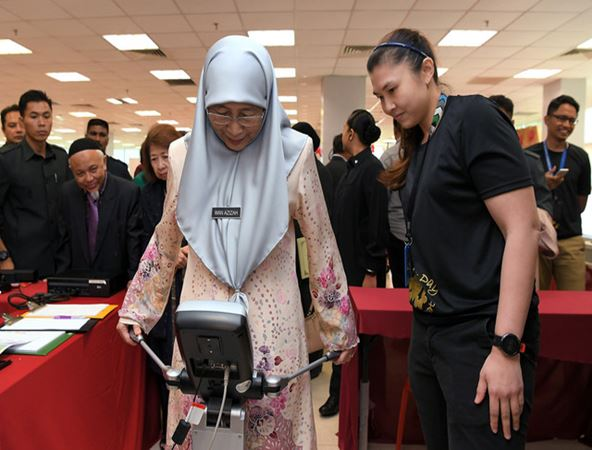 KUALA LUMPUR, 19 Nov (Bernama) – Purata umur pesakit jantung koronari di Malaysia iaitu 59 tahun adalah jauh lebih muda berbanding negara maju, kata Timbalan Perdana Menteri Datuk Seri Dr Wan Azizah Wan Ismail.
Dengue cases in Putrajaya drops 38 per cent compared to 2017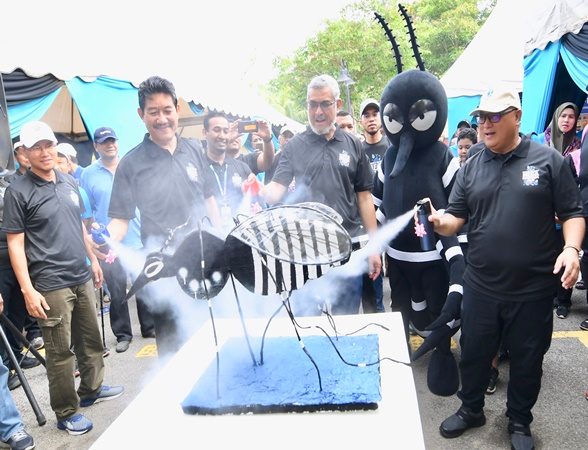 There was a drop of 38 per cent in dengue cases in Putrajaya up to October 2018 compared with the corresponding period of 2017, said Federal Territories Minister Khalid Abdul Samad.
Continued efforts to secure safe drinking water, sanitation in ASEAN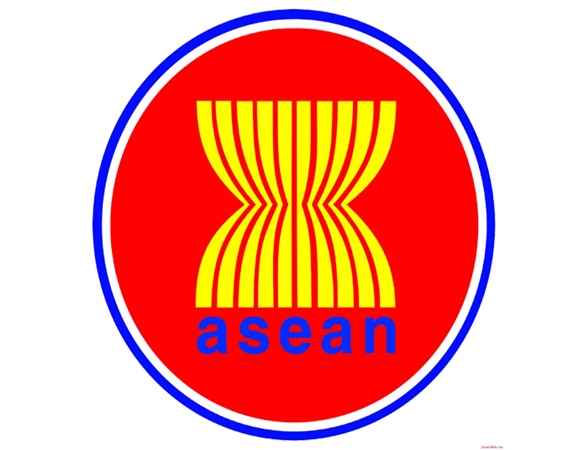 The ASEAN Intergovernmental Commission on Human Rights (AICHR) today held its first coordination meeting on the thematic study on the right to safe drinking water and sanitation facilities in the region.
AICHR adakan mesyuarat penyelarasan pertama kajian tematik air bersih ASEAN
PUTRAJAYA, 18 Nov (Bernama) -- Suruhanjaya Antara Kerajaan ASEAN Mengenai Hak Asasi Manusia (AICHR) hari ini mengadakan mesyuarat penyelarasan pertama berhubung kajian tematik mengenai hak terhadap air yang selamat dan kemudahan sanitasi di rantau itu.
Kes denggi di Putrajaya turun 38 peratus berbanding 2017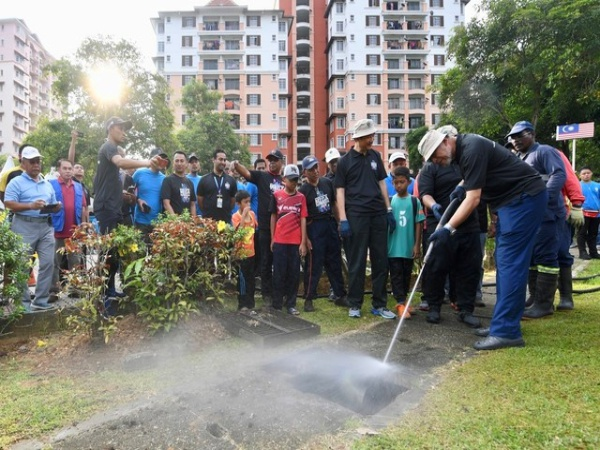 PUTRAJAYA, 18 Nov (Bernama) -- Kes denggi di Putrajaya sehingga Oktober lepas mencatatkan penurunan sebanyak 38 peratus berbanding tempoh yang sama pada 2017, kata Menteri Wilayah Persekutuan Khalid Abdul Samad.
Penang using 'Predict and Beat Dengue' app to fight outbreak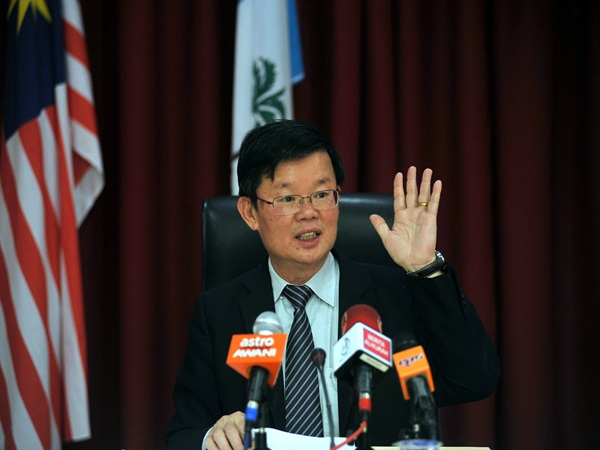 GEORGE TOWN, Nov 17 (Bernama) -- In an effort to curb the spread of dengue, the Penang state government has adopted an application called 'Predict and Beat Dengue' as a monitoring tool to detect high risk areas early.
431 kes demam denggi di Terengganu antara Jan hingga 14 Nov lepas
KUALA TERENGGANU, 17 Nov (Bernama) -- Sebanyak 431 kes demam denggi dilaporkan di Terengganu sejak 1 Jan hingga 14 Nov lepas, peningkatan 57.9 peratus atau 158 kes berbanding 273 kes dalam tempoh sama pada tahun 2017.
Jalani ujian saringan HIV, AIDS percuma, identiti rahsia
LAHAD DATU, 17 Nov (Bernama) -- Individu yang menjalani ujian saringan bagi mengesan penyakit HIV atau AIDS tidak perlu risau berhubung identitinya diketahui, kata Pegawai Kesihatan Kawasan Lahad Datu, Dr Amirul Hisham Zainol.
Pulau Pinang guna aplikasi 'Beat and Predict Dengue' perangi denggi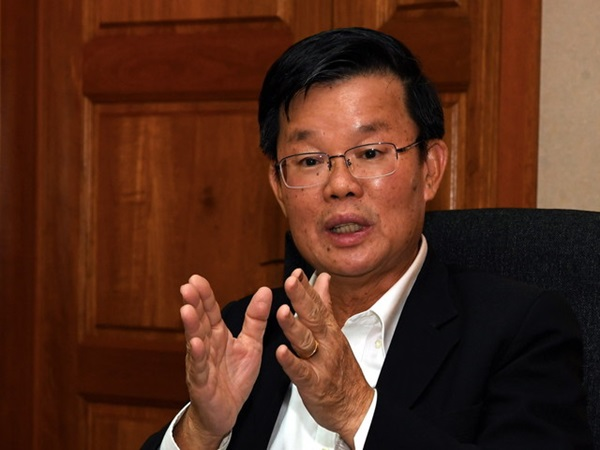 GEORGE TOWN, 17 Nov (Bernama) -- Langkah kerajaan Pulau Pinang mengguna pakai aplikasi 'beat and predict dengue' sejak tahun lepas banyak membantu kerajaan negeri mengesan lebih awal kawasan berisiko wabak denggi, kata Ketua Menteri Chow Kon Yeow.
DOCTORS SAY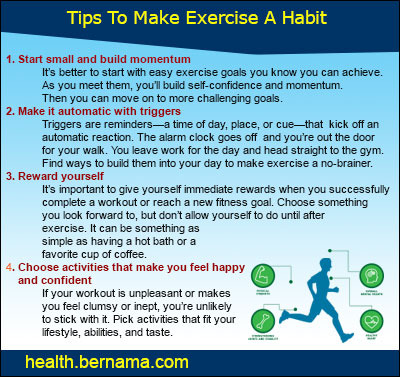 EXCLUSIVE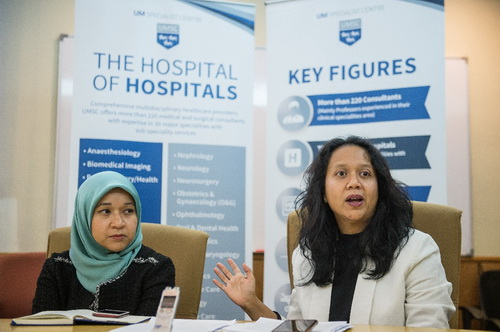 Teenage Pregnancy: Who Is To Blame?
(First of a two-part interview)

By Salbiah Said
PETALING JAYA, Dec 14 (Bernama) -- Research has shown that an average of 18,000 teenage girls in Malaysia get pregnant each year, 25 per cent or about 4,500 cases involved out-of-wedlock pregnancy.
read more ››
VIDEO HIGHLIGHTS
UMSC Consultant Speaks: Fatty Liver, The Silent Epidemic Part 3
UMSC Consultant Speaks: Fatty Liver, The Silent Epidemic Part 2
UMSC Consultant Speaks: Fatty Liver, The Silent Epidemic Part 1