SEARCH News
Please select news category and type keyword(s) to search
Smoking ban: Public, private learning institutions next?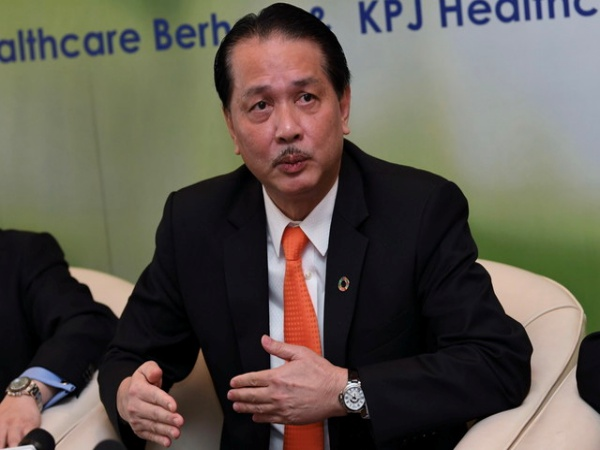 PUTRAJAYA, Jan 8 (Bernama) -- The Health Ministry is considering extending the smoking ban at learning institutions such as public and private schools and universities this year, said Health director-general Datuk Dr Noor Hisham Abdullah.
Twin babies are the 100th and 101st IVF babies in HSNZ, Terengganu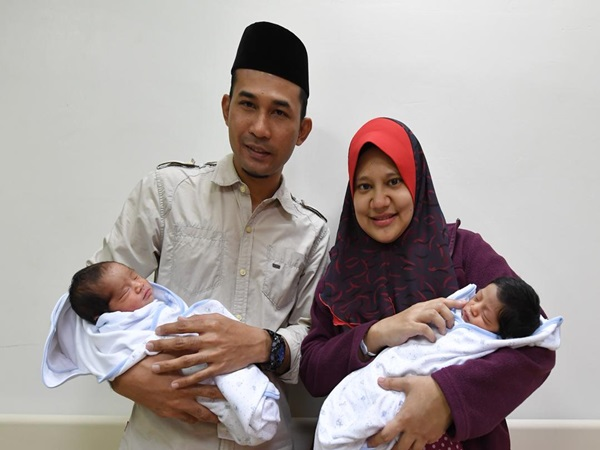 KUALA TERENGGANU, Jan 8 (Bernama) – A pair of twins, born through the in-vitro fertilisation (IVF) technique, bringing joy to their parents who waited eight years to have children, created history at the Sultanah Nur Zahirah Hospital (HSNZ) here.
1,278 notis amaran larangan merokok dikeluarkan di Pulau Pinang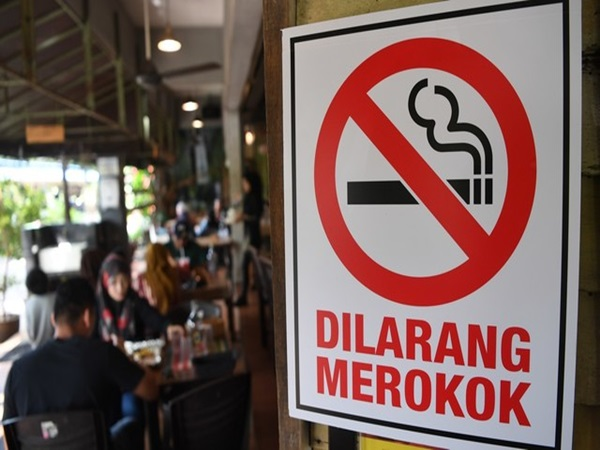 BUTTERWORTH, 8 Jan (Bernama) -- Sebanyak 1,278 notis amaran dikeluarkan oleh Jabatan Kesihatan Pulau Pinang kepada pemilik premis makanan di negeri ini kerana gagal menepati piawaian tanda larangan merokok.
1,431 notis amaran dikeluarkan di premis makanan di Johor
JOHOR BAHRU, 8 Jan (Bernama) -- Jabatan Kesihatan Negeri Johor (JKNJ) mengeluarkan 1,431 notis amaran di premis makanan dalam tempoh seminggu ini, sejak penguatkuasaan larangan merokok dilaksana 1 Jan lepas.
Bayi kembar lakar sejarah sebagai bayi IVF ke-100 dan 101 di HSNZ, Terengganu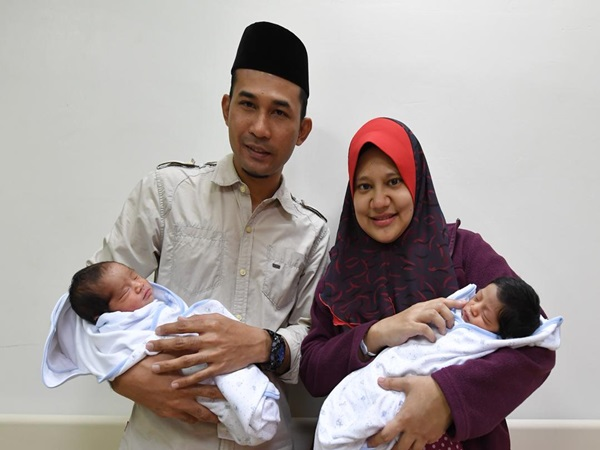 KUALA TERENGGANU, 8 Jan (Bernama) – Sepasang bayi kembar yang dilahirkan menerusi teknik In-Vitro Fertilisation (IVF) bukan sahaja menceriakan ibu bapanya yang menunggu cahaya mata hampir lapan tahun, tetapi juga mencatat sejarah di Hospital Sultanah Nur Zahirah (HSNZ).
Kementerian Kesihatan timbang kemungkinan larangan merokok di institusi pengajian tinggi awam dan swasta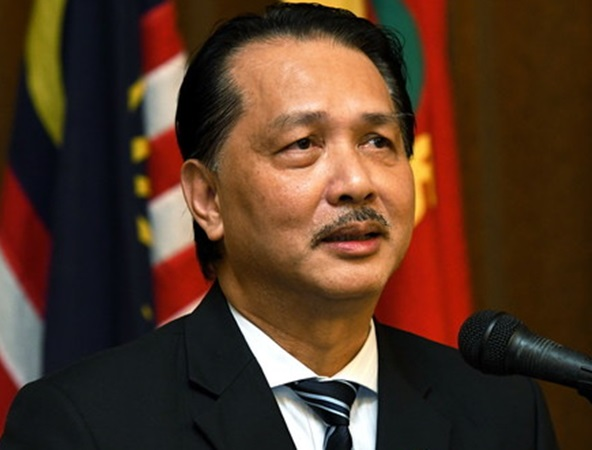 PUTRAJAYA, 8 Jan (Bernama) -- Kementerian Kesihatan sedang menimbang kemungkinan meluaskan lagi kawasan larangan merokok sehingga meliputi ke kawasan institusi-institusi pengajian tinggi seperti sekolah-sekolah swasta dan awam, serta universiti tahun ini.
Jabatan Kesihatan Terengganu keluar 1,368 notis amaran kepada premis makanan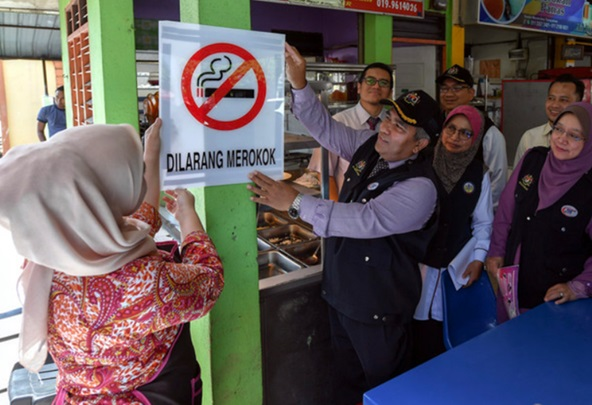 KUALA TERENGGANU, 8 Jan (Bernama) -- Jabatan Kesihatan Negeri Terengganu telah mengeluarkan notis amaran terhadap 1,368 premis makanan yang gagal mempamerkan label larangan merokok.
Medication 101: Know Your Medicines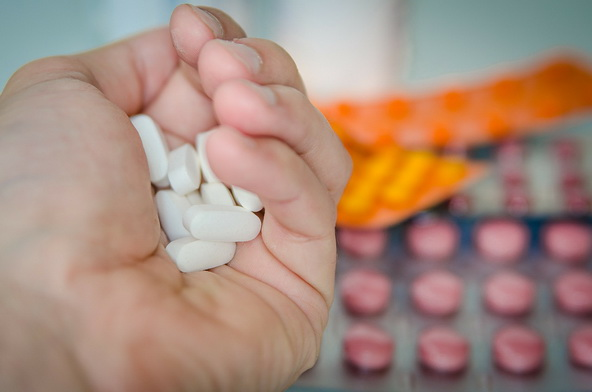 As a user you should read and understand the medicines label before taking the medication as prescribed.
In order to ensure effective and safe treatment, consumers must know the right use of their prescriptions.
Physical exercise can counter Alzheimer's, say Brazilian scientists
Physical exercise can counter memory loss caused by Alzheimer's, according to a study published Monday in the magazine, 'Nature Medicine'.
Jumlah rakyat Australia cuba dapatkan zuriat pada usia agak lewat "membimbangkan" - kajian
CANBERRA, 8 Jan (Bernama) -- Pakar memberi amaran bahawa jumlah rakyat Australia yang cuba mendapatkan zuriat pada usia agak lewat adalah "membimbangkan," lapor agensi berita China Xinhua.
HealthEdge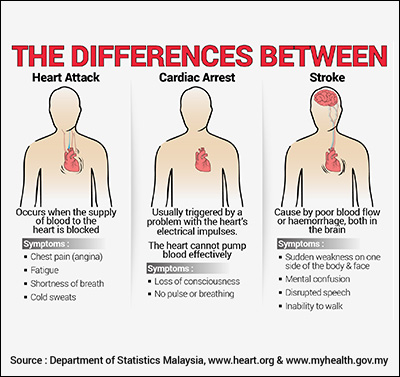 EXCLUSIVE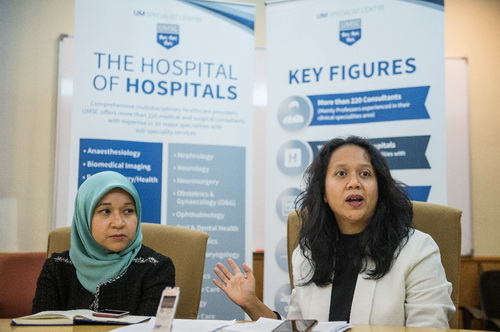 Need For A Think-Tank To Tackle Teenage Pregnancy
(Last of a Two-Part Interview)
By Salbiah Said
PETALING JAYA, Jan 2 (Bernama) -- The World Health Organisation (WHO) has identified about 16 million adolescent girls giving birth every year, mostly in low and middle income countries. An estimated three million girls aged 15 to 19 undergo unsafe abortions every year. Worldwide, 1 in 5 girls have given birth by the age of 18.
read more ››
IN FOCUS
UMSC Consultant Speaks: Fatty Liver, The Silent Epidemic Part 3
UMSC Consultant Speaks: Fatty Liver, The Silent Epidemic Part 2
UMSC Consultant Speaks: Fatty Liver, The Silent Epidemic Part 1