SEARCH News
Please select news category and type keyword(s) to search
Latihan pegawai perubatan, kesihatan sabah diberi keutamaan - Stephen
BELURAN, 10 Okt (Bernama) -- Sabah akan memastikan aspek latihan buat pegawai perubatan dan kesihatan negeri sentiasa diberi keutamaan bagi memastikan kualiti perkhidmatan kesihatan negeri sentiasa ditingkatkan.
Malaysians Developing Heart Disease at Younger Age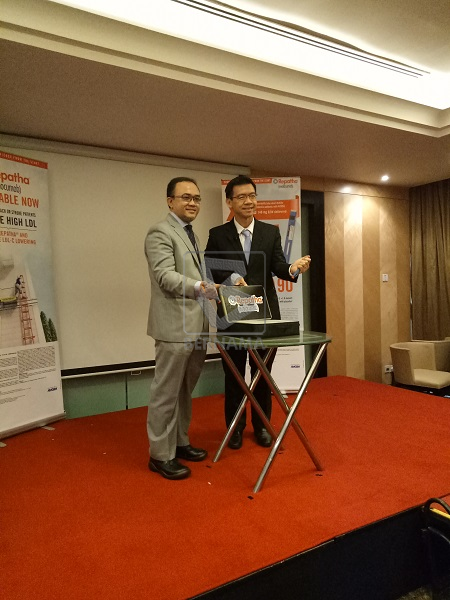 By Erda Khursyiah Basir
KUALA LUMPUR (Bernama) -- Malaysians are developing heart disease at a younger age compared with their peers in other countries.
Citing Health Ministry statistics, National Heart Institute (IJN) consultant cardiologist Datuk Dr Ahmad Khairuddin Mohamed Yusof said in 2017, Malaysians developed heart disease at the age of 58 years, compared to populations in Thailand (65 years), mainland China (63 years), western countries (66 years) and Canada (68 years).
According to the World Health Organisation, in 2014 the Malaysian proportional mortality rate of cardiovascular diseases (CVDs) stood at 36 percent. Worldwide, an estimated 17.7 million people died from CVDs in 2015, representing 31 percent of all global deaths.
Dr Ahmad Khairuddin said high levels of cholesterol in the blood may lead to CVDs, which include heart attacks and strokes.
According to the 2015 National Health and Morbidity Survey, an estimated 47.7 percent of Malaysians aged 18 and above have high blood cholesterol, which is also known as hypercholesterolemia. This figure is a relative increase compared to 32.6 percent in 2011.
Ramai Rakyat Malaysia Dapat Penyakit Jantung Pada Usia Muda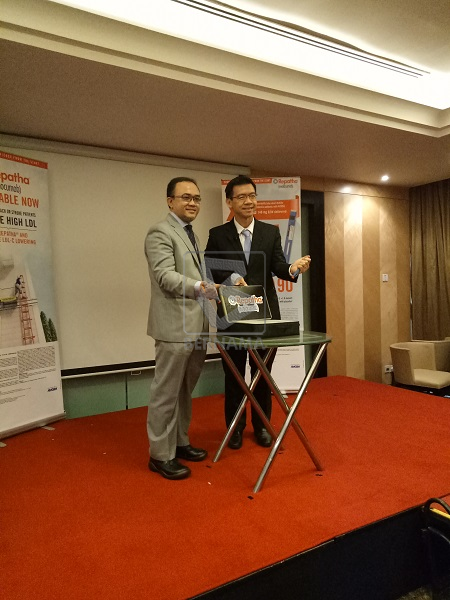 Oleh Erda Khursyiah Basir
KUALA LUMPUR (Bernama) -- Penyakit jantung atau kardiovascular (CVD) menyerang rakyat Malaysia pada usia yang lebih muda berbanding di negara jiran, demikian menurut Pakar Perunding Kardiologi di Institut Jantung Negara (IJN), Datuk Dr Ahmad Khairuddin Mohamed Yusof.
Merujuk kepada Laporan Kementerian Kesihatan 2017, rakyat negara ini mendapat penyakit jantung pada usia 58 tahun berbanding rakyat Thailand (65 tahun), China (63 tahun), negara Barat (66 tahun) dan Kanada (68 tahun).
Laporan Pertubuhan Kesihatan Sedunia (WHO) 2014 pula menyebut kadar kematian akibat CVD di kalangan rakyat Malaysia ialah 36 peratus. Dianggarkan 17.7 juta meninggal dunia akibat CVD pada 2015, iaitu 31 peratus daripada keseluruhan kematian CVD di dunia.
Dr Ahmad Khairuddin mengaitkan CVD termasuk serangan jantung dan strok dengan kandungan kolesterol yang tinggi di dalam darah.
Menurut Tinjauan Kesihatan dan Morbiditi Kebangsaan (NHMS) 2015, dianggarkan 47.7 peratus rakyat Malaysia berusia 18 tahun ke atas mempunyai kolesterol darah yang tinggi, yang dikenali juga sebagai "hypercholesterolemia".
Fatty Liver: The Silent Epidemic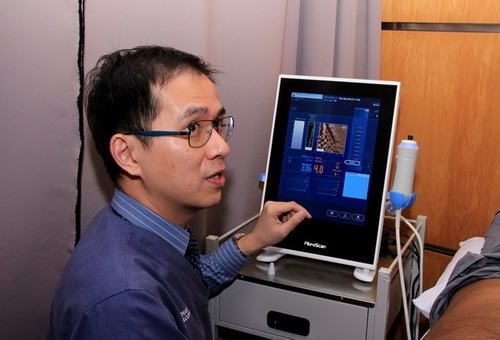 (First of a two-part interview)
By Salbiah Said
PETALING JAYA, Oct 10 (Bernama) -- Over the past three decades, Malaysia has become the fattest country in Asia, with nearly half the Malaysian adult population now overweight or obese. Along with obesity comes obesity-related diseases, including fatty liver. The big concern about fatty liver is that it is a silent disease.
Free rabies vaccination campaign in Miri City this weekend
Priority will be given to dogs while for those who intend to get the vaccine for their cats can go straight to the Veterinary Department, free of charge during office hours.
42 new food poisoning cases reported in Baling, Kedah
The new cases were recorded in Kedah (14 cases), Perak (seven) and Selangor (21), where all were reported to have suffered similar symptoms. The findings showed that symptomatic patients had consumed the laksa sold at the premises in Kupang.
Kerajaan komited tingkatkan penjagaan kesihatan primer - Dr Dzulkefly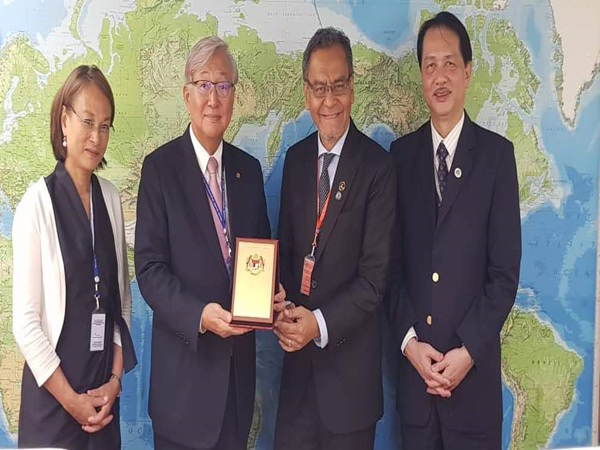 KUALA LUMPUR, 9 Okt (Bernama) - Kerajaan komited untuk memupuk perkongsian awam-swasta yang lebih baik dan memberi fokus untuk meningkatkan penjagaan kesihatan primer di negara ini, kata Menteri Kesihatan Dr Dzulkefly Ahmad.
42 kes baharu keracunan makanan akibat laksa di Baling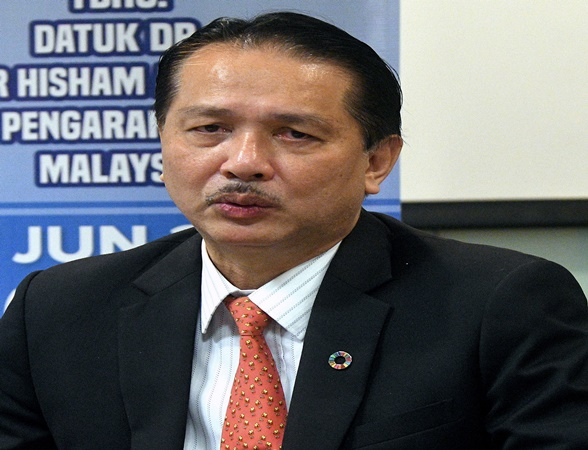 ALOR SETAR, 9 Okt (Bernama) -- Sebanyak 42 kes baharu keracunan makanan (KRM) yang disyaki berpunca daripada memakan laksa yang dibeli di premis di Kupang, Baling telah direkodkan sehingga kini.
Govt committed to enhance primary healthcare - Dr Dzulkefly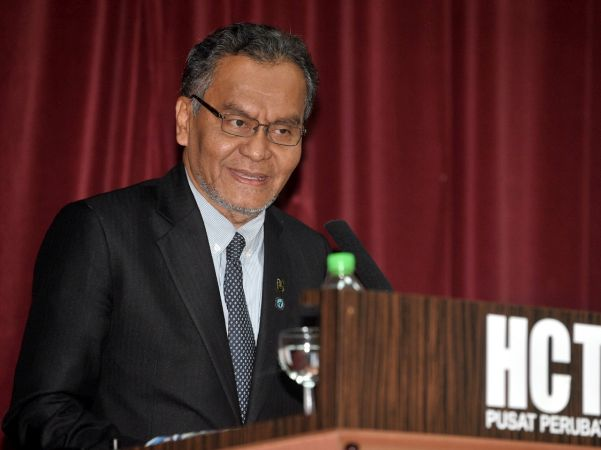 KUALA LUMPUR, Oct 9 (Bernama) – The government is committed to promote better public-private partnerships and focus to enhance primary healthcare in the country, said Health Minister Dr Dzulkefly Ahmad.
MOH warns public of poisonous skincare products
KUALA LUMPUR, Oct 9 (Bernama) – Health Director-General, Datuk Dr Noor Hisham Abdullah, issued a statement today warning the public to steer clear of 14 skincare products that contain hydroquinone, tretinoin, diphenhydramine and/or mercury.