SEARCH News
Please select news category and type keyword(s) to search
Number of cancer cases alarming - Health Minister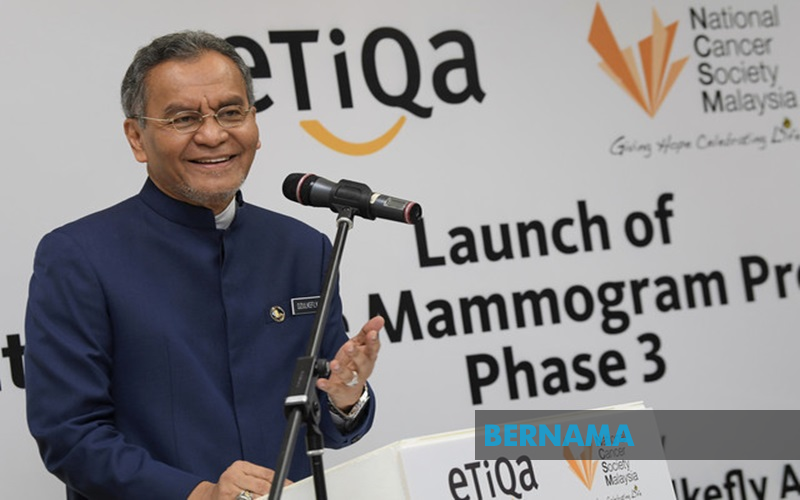 KUALA LUMPUR, Nov 23 -- Breast cancer cases in the country are at an alarming rate as 31.1 in every 100,000 people in the country are suffering from the number one killer disease of women, said Health Minister Datuk Seri Dr Dzulkefly Ahmad.
Kes kanser payudara pada tahap membimbangkan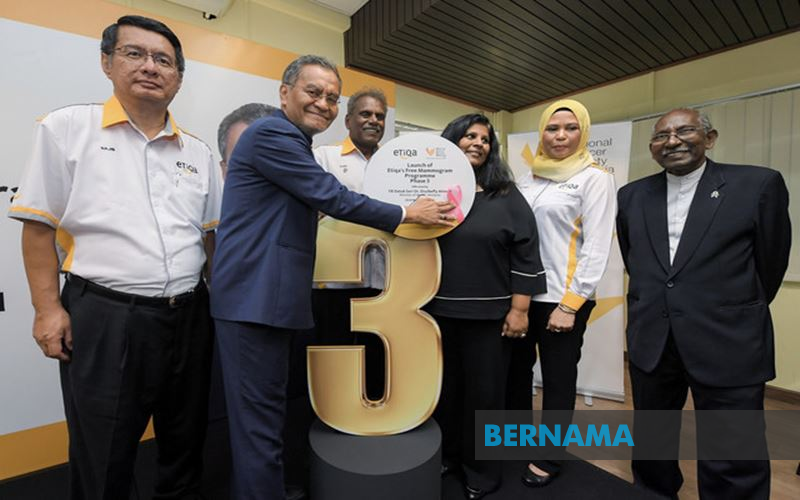 KUALA LUMPUR, 23 Nov -- Kes kanser payudara di negara ini berada pada tahap amat membimbangkan apabila ia menjadi pembunuh nombor satu wanita, dengan Laporan Pendaftaran Kanser Kebangsaan 2007-2011 mendedahkan 31.1 kes kanser itu berlaku dalam setiap 100,000 penduduk di negara ini.
Phenomics Health Inc acquires patented pharmacometabolomic technology
KUALA LUMPUR, Nov 22 -- Phenomics Health Inc, a bioinformatics platform-based precision medicine company has acquired the patented pharmacometabolomic technology portfolio of Precera Bioscience, based in Franklin, Tenn.
WHO Recommendations For Children Under Five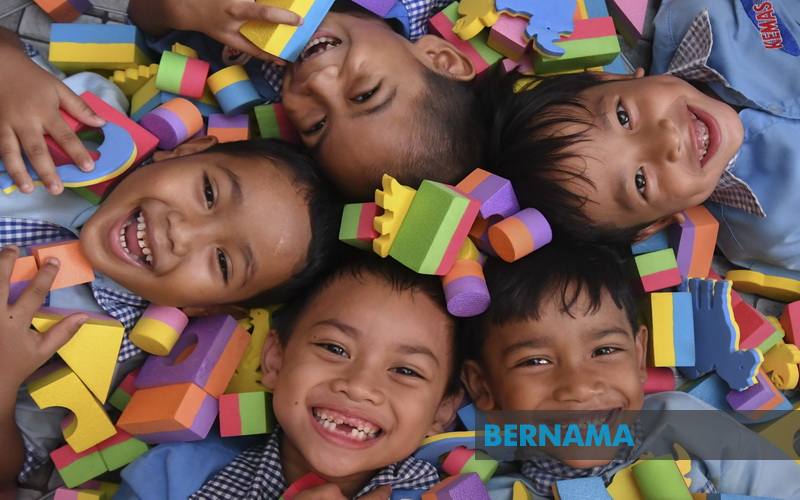 In April 2019, the World Health Organization (WHO) published the guidelines on physical activity, sedentary behaviour and sleep for children under 5 years of age.
Kabinet secara dasar setuju kenaikan gred pegawai perubatan UD41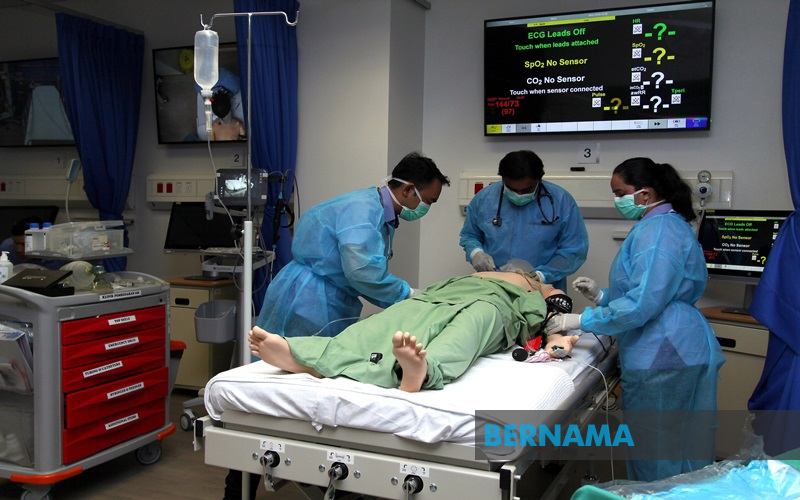 KUALA KRAI, 20 Nov -- Kabinet pada dasarnya telah bersetuju dengan cadangan Kementerian Kesihatan untuk menaikkan gred pegawai perubatan secara kontrak Gred UD41 ke UD43.
Malaysian field hospital in Cox's Bazar performs over 900 high-risk surgeries since 2017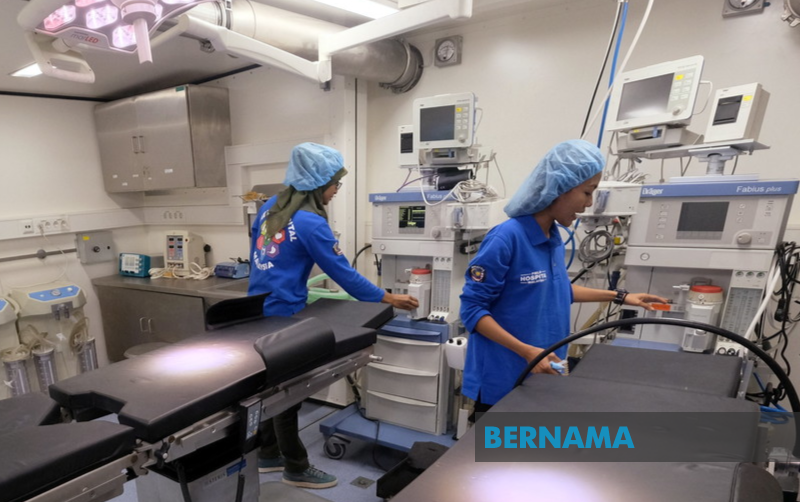 KUALA LUMPUR, Nov 19 -- The Malaysian field hospital in Cox's Bazar, Bangladesh has successfully conducted more than 900 high-risk surgeries since its establishment in 2017, despite facing various constraints.
Lebih 900 pembedahan berisiko tinggi di Hospital Medan Cox's Bazar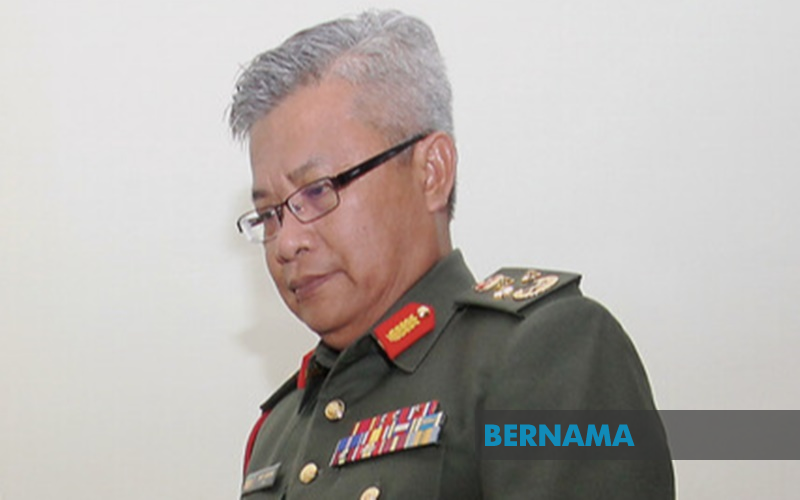 KUALA LUMPUR, 19 Nov -- Lebih 900 pembedahan berisiko tinggi berjaya dilaksanakan di Hospital Medan Malaysia di Cox's Bazar, Bangladesh sejak hospital itu mula dibina pada 2017.
Kerajaan lanjutkan khidmat bekalan ubat, keperluan perubatan Pharmaniaga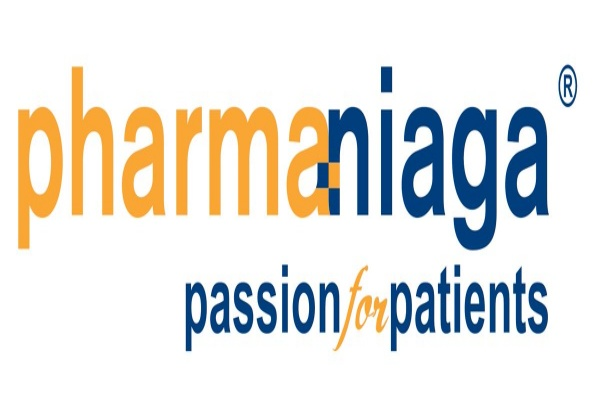 KUALA LUMPUR, 18 Nov -- Anak syarikat milik penuh Pharmaniaga Bhd (Pharmaniaga), Pharmaniaga Logistics Sdn Bhd (PLSB) menerima surat melanjutkan perkhidmatan daripada Kementerian Kesihatan untuk membekalkan ubat-ubatan dan keperluan perubatan kepada fasiliti kementerian itu.
16,000 individuals undergo mental health screenings in Kelantan from Jan-June
BACHOK, Nov 18 -- The Kelantan State Health Department has run mental health screenings on 16,000 individuals in the state this year through the Depression Anxiety Stress Scales (DASS) programme.
Cancer among top causes of death among women in Sabah
KOTA KINABALU, Nov 18 -- Cancer is one of the leading causes of death among women in Sabah with 743 cases reported between 2011-2015, the state legislative assembly told today.
HealthEdge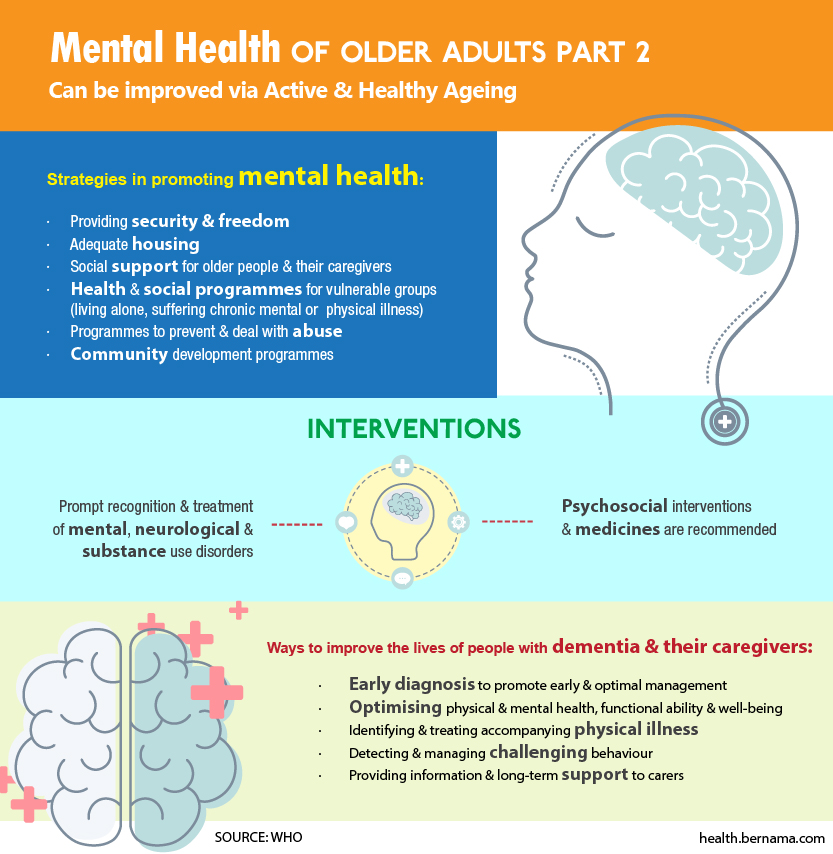 EXCLUSIVE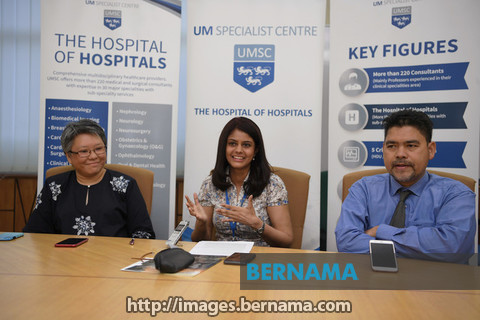 Achy, Creaky Joint Pain In The Elderly
By Nabilah Saleh
KUALA LUMPUR (Bernama) – Osteoarthritis (OA) is the most common form of arthritis and seen increasing due to population ageing.
The disease occurs when the cartilage protecting the ends of bones wears down over time.
Although osteoarthritis can damage any joint, the disorder commonly affects joints in the knees, ankles, hips, spine, hands and shoulders.
read more ››
IN FOCUS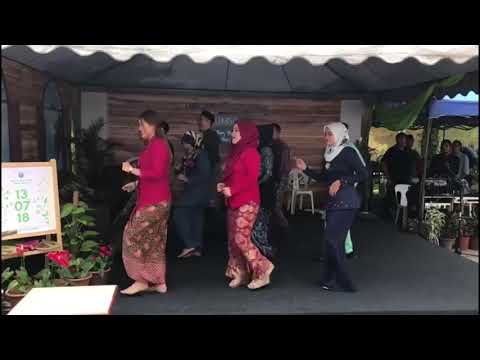 In Focus : UMSC Raya Open House 2018