SEARCH News
Please select news category and type keyword(s) to search
UCrest to continue promoting online healthcare services
Before this we focused only on hospitals and doctors but now we have widened our target to private insurance providers, as well as, pharmaceutical companies.
Tips on managing your diabetes well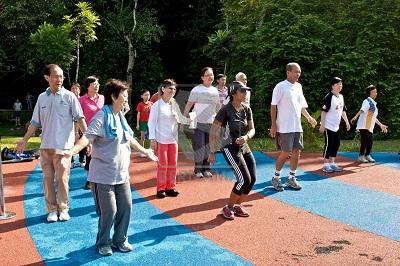 By Emeritus Professor Datuk Dr Mustaffa Embong, consultant diabetologist at the National Diabetes Institute (NADI)
KUALA LUMPUR (Bernama) -- You have been told by your doctor that you have diabetes. It is shocking, unexpected news for you.
You may feel sad, angry or scared with the thought of living with this chronic disease for life.
Do not despair. Having diabetes is not the end of the world for you. You can still live a healthy, meaningful life till a ripe old age.
Vape, shisha to be included in cigarette ban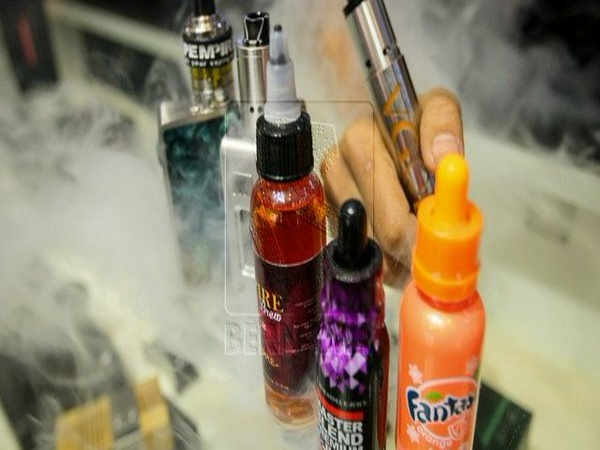 KUALA LUMPUR, Nov 21 (Bernama) – Electronic cigarettes (vape) and shisha containing nicotine will be included under the no smoking regulation in all food premises that will be enforced next year, Health Minister Datuk Seri Dr Dzulkefly Ahmad said.
Vape, shisha dengan kandungan nikotin akan termasuk dalam peraturan larangan merokok
Peraturan itu jelas jika mempunyai nikotin akan tertakluk (pada larangan tersebut), dengan kata lain apabila kita buat penguatkuasaan kita akan lihat sama ada vape atau shisha itu mempunyai kandungan nikotin atau tidak.
Fikirlah: mengapa masih abai kesihatan?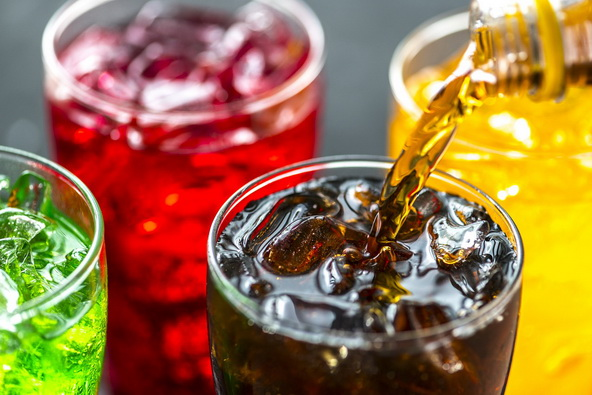 Oleh Sakini Mohd Said
KUALA LUMPUR (Bernama) -- Sesuatu yang manis itu bukan semestinya baik untuk kesihatan dan kebenaran kata-kata ini tentunya lebih dirasai penghidap diabetes atau penyakit kencing manis. Penulis sememangnya tidak tahu tentang penyakit ini semasa kecil berbanding sekarang.
Fikirlah: Don't neglect your health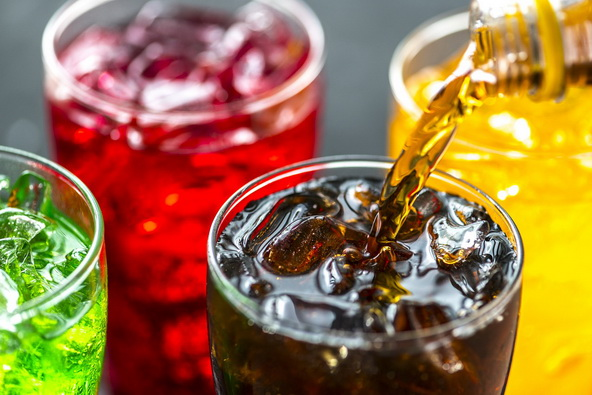 By Sakini Mohd Said
KUALA LUMPUR (Bernama) -- Growing up in Taman Siakap, Seberang Jaya, Penang, I had a neighbour – a couple – who enjoyed consuming gassy, carbonated drinks. Their fridge was usually packed with multi-coloured beverages – red, green, yellow and even black, they had it all.
Penang gets international recognition as a smoke-free state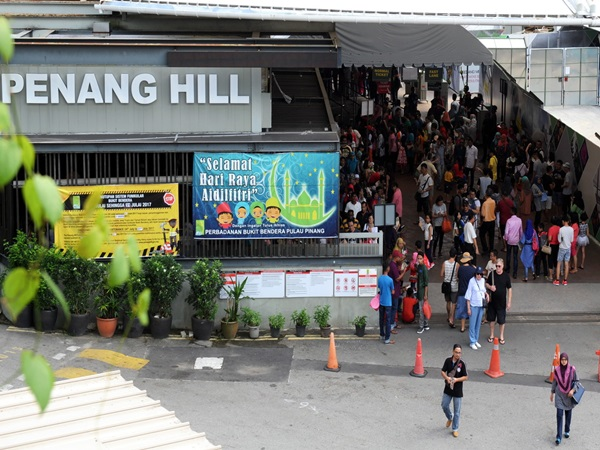 GEORGE TOWN, 20 Nov (Bernama) -- The Penang government's efforts to make the state smoke-free through its Smoke-Free Penang Campaign (PENBAR) has gained international recognition.
Call for vaping, shisha to be banned at eateries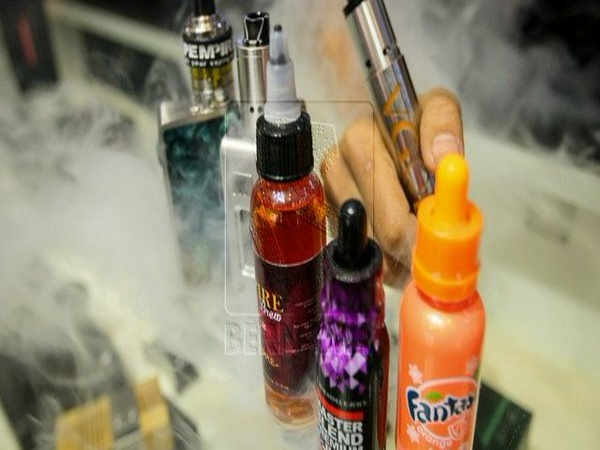 KUALA LUMPUR, Nov 20 (Bernama) -- Electronic cigarettes (vaping) and shisha should be included in the smoking ban to be imposed on all eateries from Jan 1, 2019, said Malaysian Pharmacy Academy principal Assoc Prof Dr Mohamad Haniki Nik Mohamed.
Pulau Pinang dapat pengiktirafan antarabangsa sebagai negeri bebas asap rokok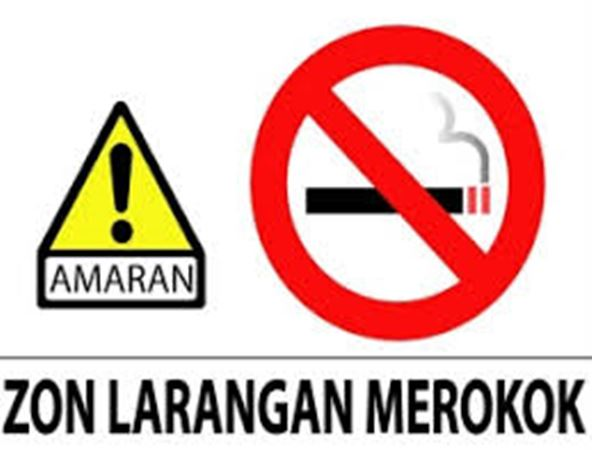 GEORGE TOWN, 20 Nov (Bernama) -- Usaha Kerajaan Ngeri Pulau Pinang menjadikan negeri itu bebas asap rokok menerusi Kempen Pulau Pinang Bebas Asap Rokok (PENBAR) mendapat pengiktirafan pertubuhan antarabangsa.
Vape dan shisha turut dicadang supaya dilarang di semua premis makanan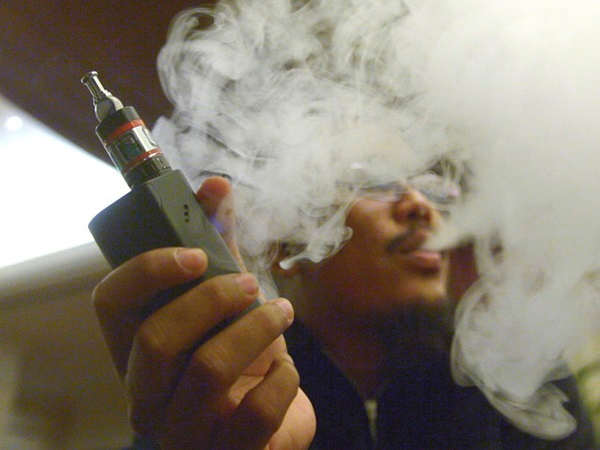 KUALA LUMPUR, 19 Nov (Bernama) -- Rokok elektronik (vape) dan shisha dicadangkan supaya turut disenarai di bawah peraturan larangan merokok di semua premis makanan yang akan dikuatkuasakan tahun depan.
DOCTORS SAY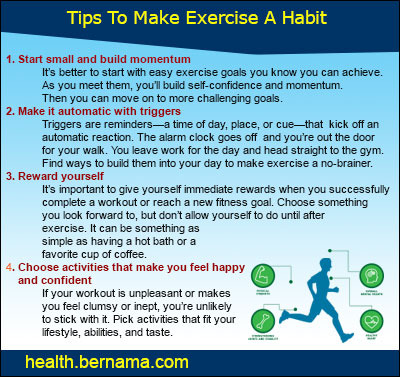 EXCLUSIVE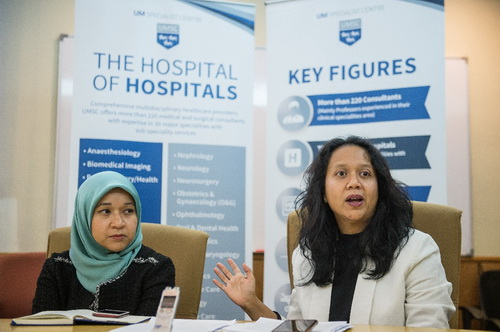 Teenage Pregnancy: Who Is To Blame?
(First of a two-part interview)

By Salbiah Said
PETALING JAYA, Dec 14 (Bernama) -- Research has shown that an average of 18,000 teenage girls in Malaysia get pregnant each year, 25 per cent or about 4,500 cases involved out-of-wedlock pregnancy.
read more ››
VIDEO HIGHLIGHTS
UMSC Consultant Speaks: Fatty Liver, The Silent Epidemic Part 3
UMSC Consultant Speaks: Fatty Liver, The Silent Epidemic Part 2
UMSC Consultant Speaks: Fatty Liver, The Silent Epidemic Part 1