SEARCH News
Please select news category and type keyword(s) to search
16,000 individu jalani saringan kesihatan mental di Kelantan sehingga Jun
BACHOK, 18 Nov -- Jabatan Kesihatan Negeri Kelantan telah menyaring 16,000 individu menerusi Ujian Saringan Kesihatan Mental (DASS) tahun ini bagi mengenal pasti masalah ketidakseimbangan mental di negeri ini.
Kanser payudara, pangkal rahim, usus tertinggi kalangan wanita Sabah
KOTA KINABALU, 18 Nov -- Tiga kanser tertinggi kalangan wanita di negeri ini adalah payudara, pangkal rahim dan usus.
Holistic Approach More Effective In Treating Mental Illness -- Experts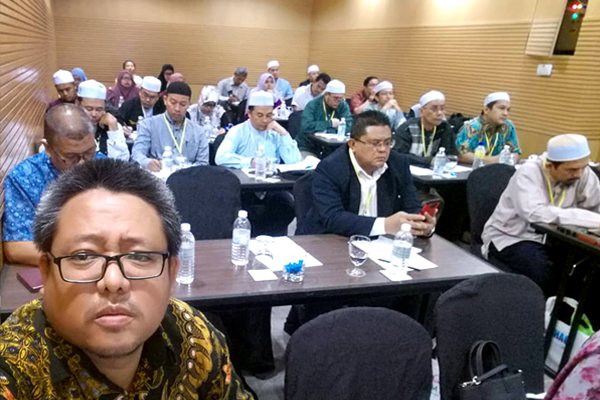 By Kurniawati Kamarudin
KUALA LUMPUR (Bernama) -- The fear of being stigmatised by society is pushing people with mental disorders to seek the services of traditional healers.
According to Dr Mohd Azhar Mohd Yasin, a psychiatrist at Hospital Universiti Sains Malaysia (Hospital USM) in Kubang Kerian, Kelantan, a survey he had carried out showed that about 60 percent of patients suffering from psychiatric disorders consulted traditional healers before seeking medical help when their condition worsened.
"Many mentally ill patients who seek treatment at hospitals have actually tried Islamic healing as well to treat their condition.
Sinergi Rawatan Islam Dan Psikiatri Untuk Penyakit Mental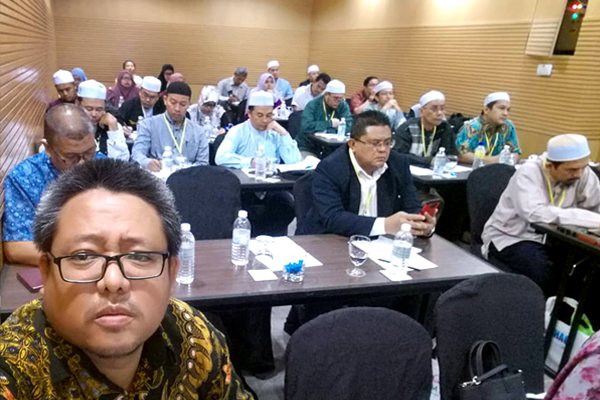 Oleh Kurniawati Kamarudin
KUALA LUMPUR (Bernama) -- Sebut sakit mental, stigma masyarakat seseorang itu tidak waras atau lebih mudah "gila" dan ini menyebabkan tidak ramai yang tampil untuk mendapatkan rawatan di hospital.
Mereka lebih selesa berjumpa dengan ustaz atau bomoh bagi mendapatkan rawatan sehinggakan apabila kes mereka akhirnya dirujuk ke hospital, ia sudah berada pada tahap kronik.
Dianggarkan 40 peratus daripada kes pesakit mental itu adalah disebabkan gejala schizophrenia.
Pegawai Optometris di hospital kerajaan masih kurang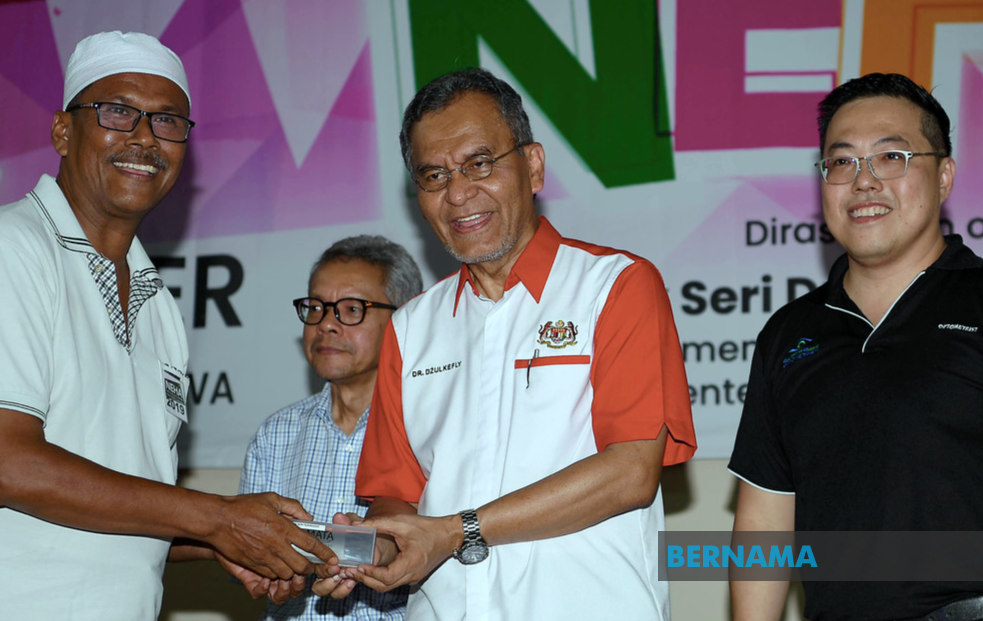 KUALA SELANGOR, 17 Nov -- Bilangan Pegawai Optometri di klinik pakar mata hospital kerajaan di seluruh negara ialah 310 orang dan dianggap rendah.
Govt hospitals short of optometrists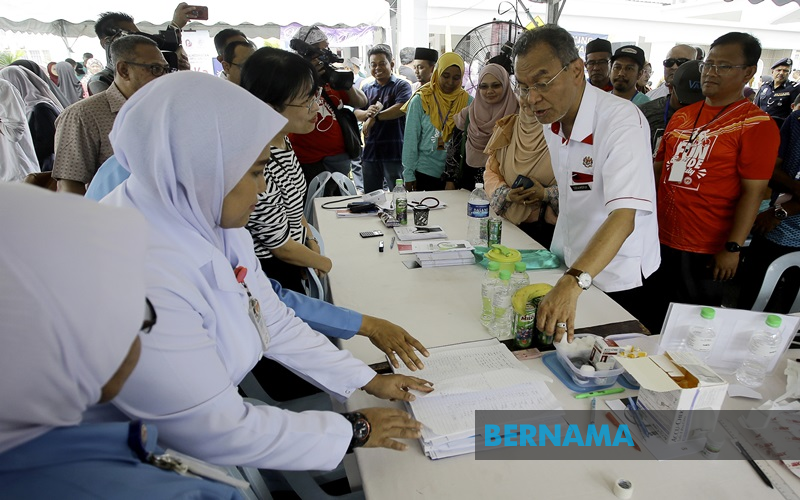 KUALA SELANGOR, Nov 17 -- The number of Optometrists at government hospitals' eye specialist clinics nationwide is 310 and is considered low.
HOSHAS creates history with 120 cataract surgeries in two days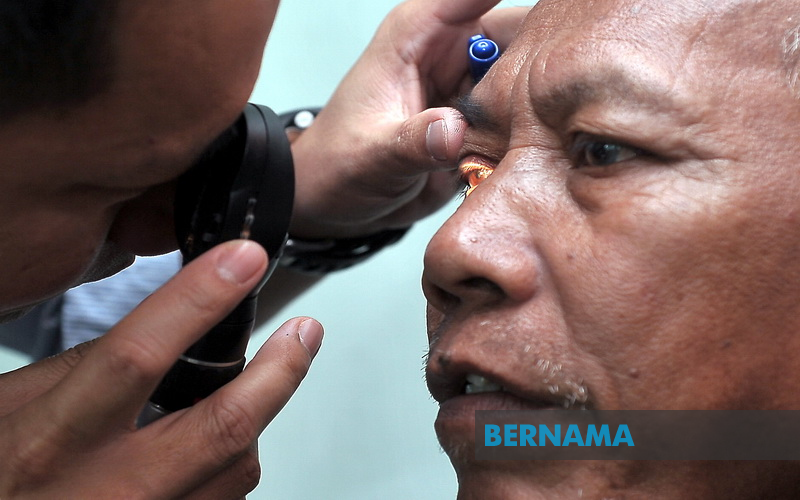 KUANTAN, Nov 17 -- The Sultan Haji Ahmad Shah Hospital (HOSHAS) in Temerloh created it's own history after successfully performing 120 cataract surgeries over two days, said Pahang Health Director Datuk Dr Sha'ari Ngadiman said.
Graduan perlu miliki nilai-nilai kemanusiaan tingkatkan kebolehpasaran - Maszlee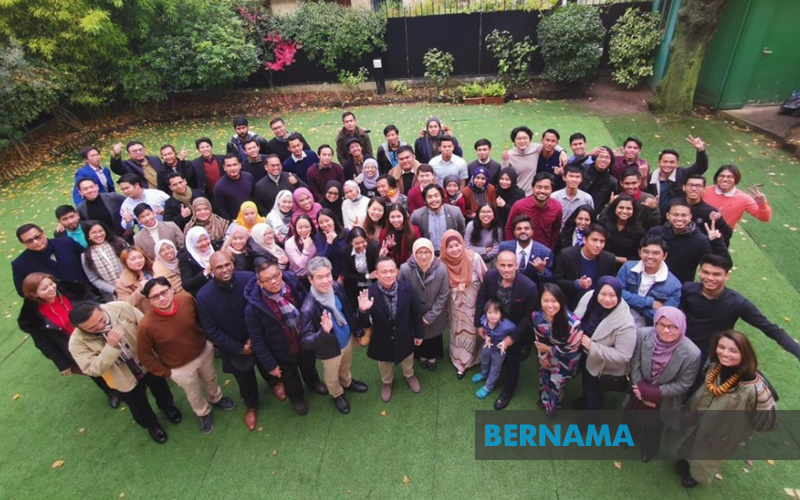 Daripada Chandravathani Sathasivam
PARIS, 17 Nov -- Kementerian Pendidikan Malaysia berhasrat untuk melahirkan graduan masa depan yang memiliki kemahiran, kebolehan dan nilai kemanusiaan yang diperlukan untuk menyesuaikan dengan kepesatan perubahan teknologi.
Rabies: 140,103 dogs vaccinated - Veterinary DG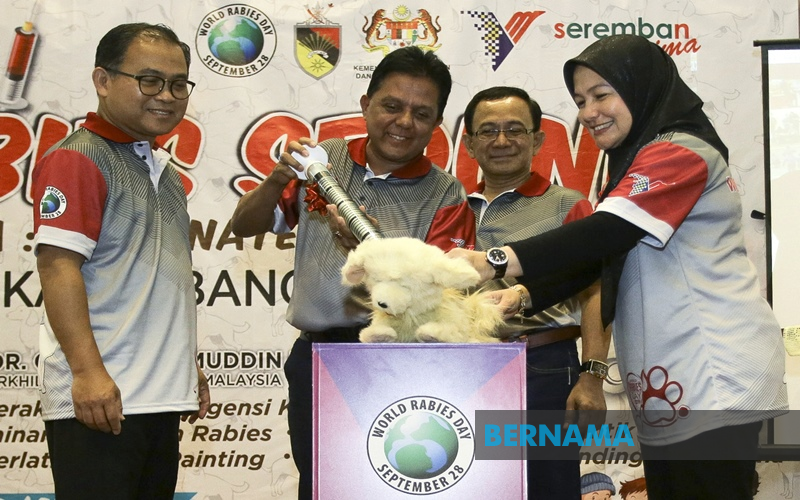 SEREMBAN, Nov 17 -- The Veterinary Department has vaccinated 140,103 of the 205,000 dogs in Sarawak which have been checked since 2017 as part of the effort to curtail the spread of the disease rabies there, said Veterinary Services director-general Datuk Dr Quaza Nizamuddin Hassan Nizam.
Rabies: 140,103 ekor anjing telah divaksin - KP Veterinar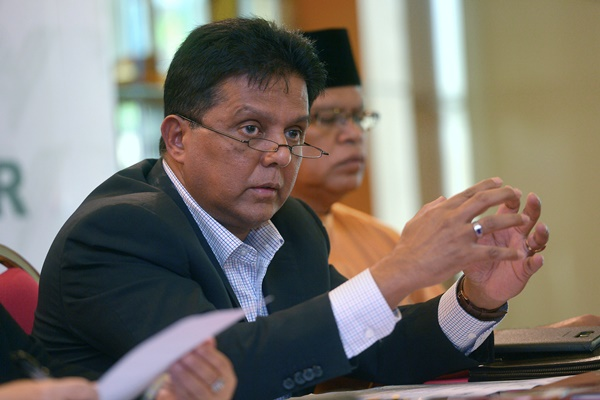 SEREMBAN, 17 Nov -- Sebanyak 140,103 daripada kira-kira 205,000 ekor anjing telah divaksin sejak 2017 sehingga kini dalam usaha mengawal penularan wabak rabies di Sarawak, kata Ketua Pengarah Jabatan Perkhidmatan Veterinar Datuk Dr Quaza Nizamuddin Hassan Nizam.