SEARCH News
Please select news category and type keyword(s) to search
Tiada pesakit diarah beli ubat sendiri di HSI - Pengarah Kesihatan
Bekalan ubat adalah mencukupi dan pesakit diberi ubat mengikut pada ubat-ubatan yang tersenarai di dalam Buku Formulari Ubat Kementerian Kesihatan Malaysia.
Bioalpha's expects zero-rated GST to boost product sales
KUALA LUMPUR, June 5 (Bernama) -- Bioalpha Holdings Bhd, a manufacturer of health supplements, expects the zero-rating of Goods and Services Tax (GST), effective June 1, to further boost the domestic demand for its products.
Cabinet paper on health advisory council will be tabled next week - Dzulkefly
PUTRAJAYA, June 5 (Bernama) -- A Cabinet paper on the proposed establishment of the Health Advisory Council will be tabled next week, said Health Minister Dr Dzulkefly Ahmad.
Cadangan Majlis Penasihat Kesihatan ke kabinet minggu depan
PUTRAJAYA, 5 Jun (Bernama) -- Kertas kabinet berhubung cadangan penubuhan Majlis Penasihat Kesihatan akan dibentangkan minggu hadapan, kata Menteri Kesihatan Dr Dzulkefly Ahmad.
Baru Bian terkejut pejabat Kesihatan Lawas dirantai
KUCHING, 5 Jun (Bernama) -- Anggota Parlimen Selangau, Baru Bian terkejut dan kecewa selepas diberitahu Pejabat Kesihatan Lawas telah dikunci dengan rantai oleh tuan tanah kerana mempunyai tunggakan bayaran sewa selama 30 bulan.

BRIC INVEST offers 30 pct presale bonus for Dutch eHealth care provider Aimedis
KUALA LUMPUR, June 5 (Bernama) -- BRIC INVEST -- the Czech investment house -- offers 30 per cent presale bonus plus a five per cent welcome premium for Aimedis' AIM -- the cryptocurrency to be used for all kinds of services within Aimedis platform to the public.
Focus on health premises, mental health - Lam Thye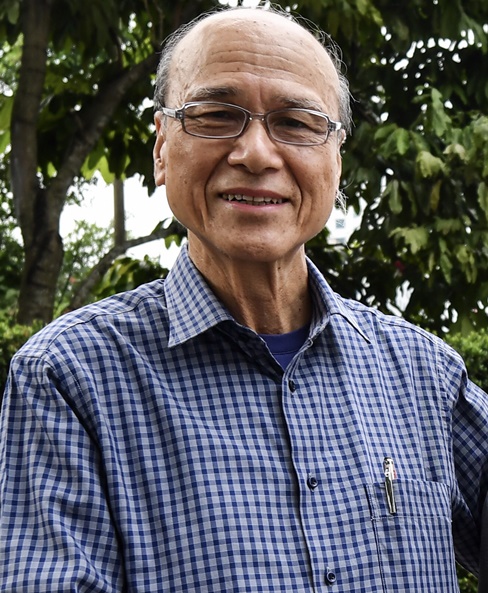 KUALA LUMPUR, June 3 (Bernama) -- Ensuring the safety aspects of health premises and boosting the development plan for mental health are among areas which must be stressed by the Health Advisory Council proposed by the Health Minister recently.

Fokus keselamatan premis kesihatan, perkukuh Pelan Kesihatan Mental
KUALA LUMPUR, 3 Jun (Bernama) -- Memastikan aspek keselamatan premis kesihatan dan memperkukuh pelan pembangunan kesihatan mental merupakan antara perkara yang perlu ditekankan Majlis Penasihat Kesihatan yang dicadang menteri kesihatan baru-baru ini.
Call for public to donate blood to stock supply for Aidilfitri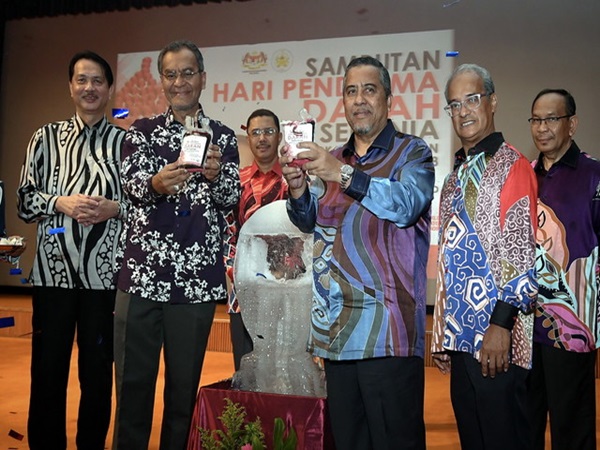 KUALA TERENGGANU, June 3 (Bernama) -- Terengganu Health director Dr Mohammad Omar today called on the public, especially in Kuala Terengganu, to donate blood to ensure that the blood supply at the Sultanah Nur Zahirah Hospital (HSNZ) Blood Bank Unit is sufficient throughout Aidilfitri.

Another rabies-related death in Sarawak,death toll now 10
KUCHING, June 1 (Bernama) -- Another rabies-related death was recorded in Sarawak last night, bringing the total number of deaths due to rabies since middle of last year to 10.