NEWS LIST
Population at risk urged to get HIV screening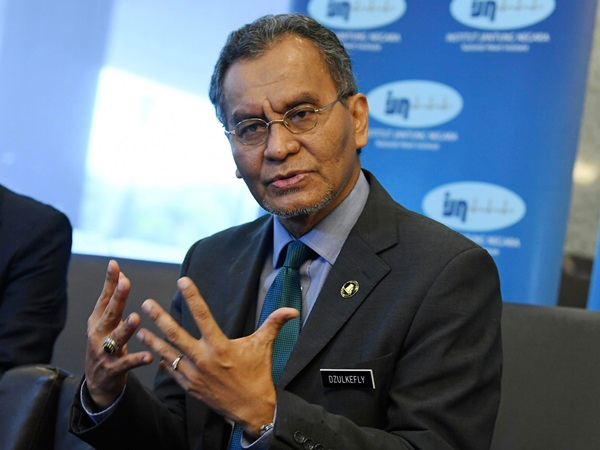 KUALA LUMPUR, Dec 1 (Bernama) – Malaysians especially among the population at risk of Aids have been told to undergo screening to know their HIV status and if necessary, to go for antiretroviral (ARV) treatment without delay.
Dr Dzulkefly to get report from medical practice division over negligence suit involving circumcision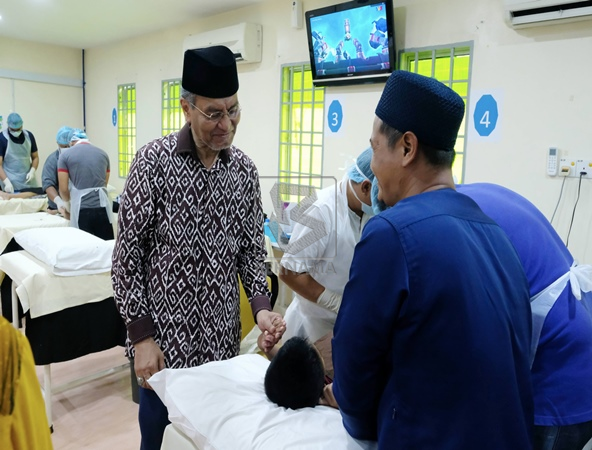 If there are any accidents and mistakes, we will take remedial action. It (circumcision that went awry) rarely happens, but when it happens, we have to take note of it.
SPAN, MoH to ensure quality, safe water supply in rural area
he water safety plan is a method introduced by the World Health Organisation (WHO) where the operators will periodically analyse the water quality at the treatment plants as well as at the distribution systems involving physical, chemical and bacteriological parameters.
Authorities to issue medical report on injured firefighter - Dzulkefly
I am confident we can do this (issue the report) soon. It will be communicated by the relevant authority.
New rabies case confirmed in Sarawak
KUCHING, Nov 28 (Bernama) -- One new case of rabies infection on human has been confirmed here yesterday, bringing to 14 the number of rabies cases reported in Sarawak since the outreak of the disease in the state on June 30 last year.
Malaysia, Qatar to sign MoU on health cooperation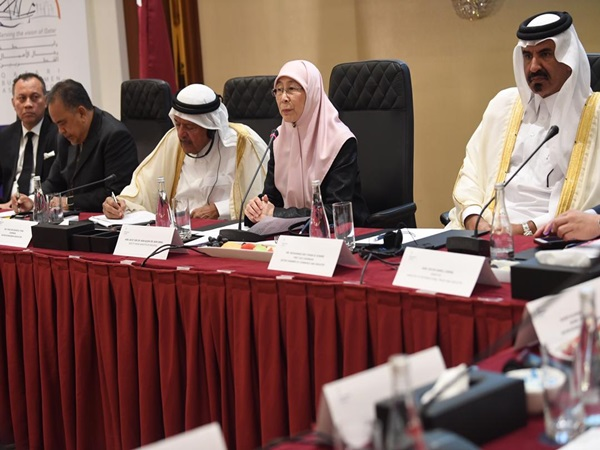 DOHA, Nov 27 (Bernama) – Malaysia is expected to a sign a Memorandum of Understanding (MoU) with Qatar on health cooperation, Deputy Prime Minister Datuk Seri Dr Wan Azizah Wan Ismail said today.
KKM imposes 'tul' on contaminated romaine lettuce from US
KUALA LUMPUR, Nov 27 (Bernama) -- As of Nov 23, the Malaysian Health Ministry (KKM) requires Romaine lettuce imported from America to undergo the "Detain, Test and Release' (TUL) procedure.
Dr Wan Azizah visits Qatar Women and Research Hospital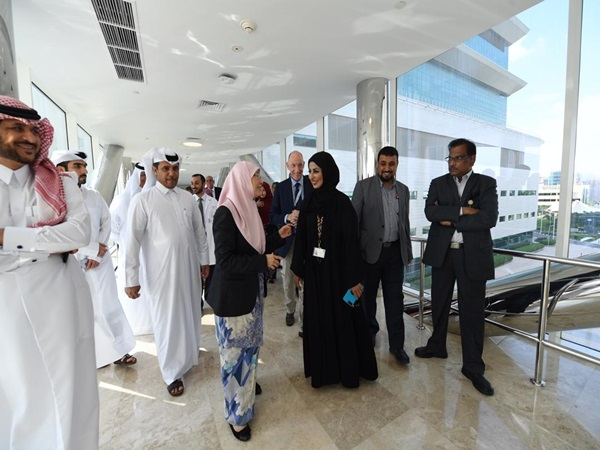 DOHA, Nov 27 (Bernama) – Deputy Prime Minister Datuk Seri Dr Wan Azizah Wan Ismail today paid a courtesy call on Qatar Deputy Prime Minister and Defence Minister Dr Khalid Mohammed Al Attiyah.
Health Ministry starts pilot project to detect cancer within hours
Although this will also increase the overall cost of cancer treatment, with this technology the results would be more accurate and patients will have a greater chance of healing.
Iron Deficiency Day on Nov 26 to raise awareness
Iron Deficiency Day takes place every year on Nov 26 – raising awareness, highlighting significant impact and helping people recognise the symptoms.
HealthEdge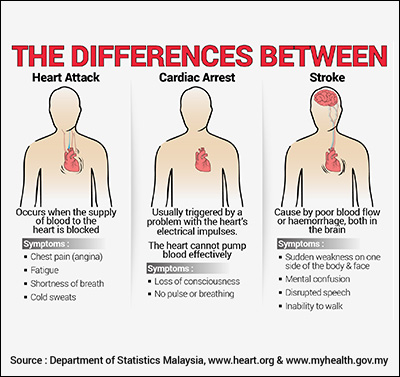 EXCLUSIVE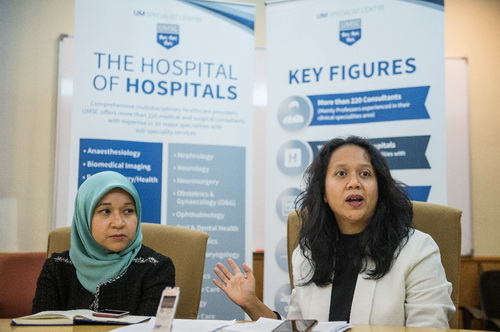 Need For A Think-Tank To Tackle Teenage Pregnancy
(Last of a Two-Part Interview)
By Salbiah Said
PETALING JAYA, Jan 2 (Bernama) -- The World Health Organisation (WHO) has identified about 16 million adolescent girls giving birth every year, mostly in low and middle income countries. An estimated three million girls aged 15 to 19 undergo unsafe abortions every year. Worldwide, 1 in 5 girls have given birth by the age of 18.
read more ››
IN FOCUS
UMSC Consultant Speaks: Fatty Liver, The Silent Epidemic Part 3
UMSC Consultant Speaks: Fatty Liver, The Silent Epidemic Part 2
UMSC Consultant Speaks: Fatty Liver, The Silent Epidemic Part 1