NEWS LIST
COVID-19: 20 new cases, one recovery today - Health DG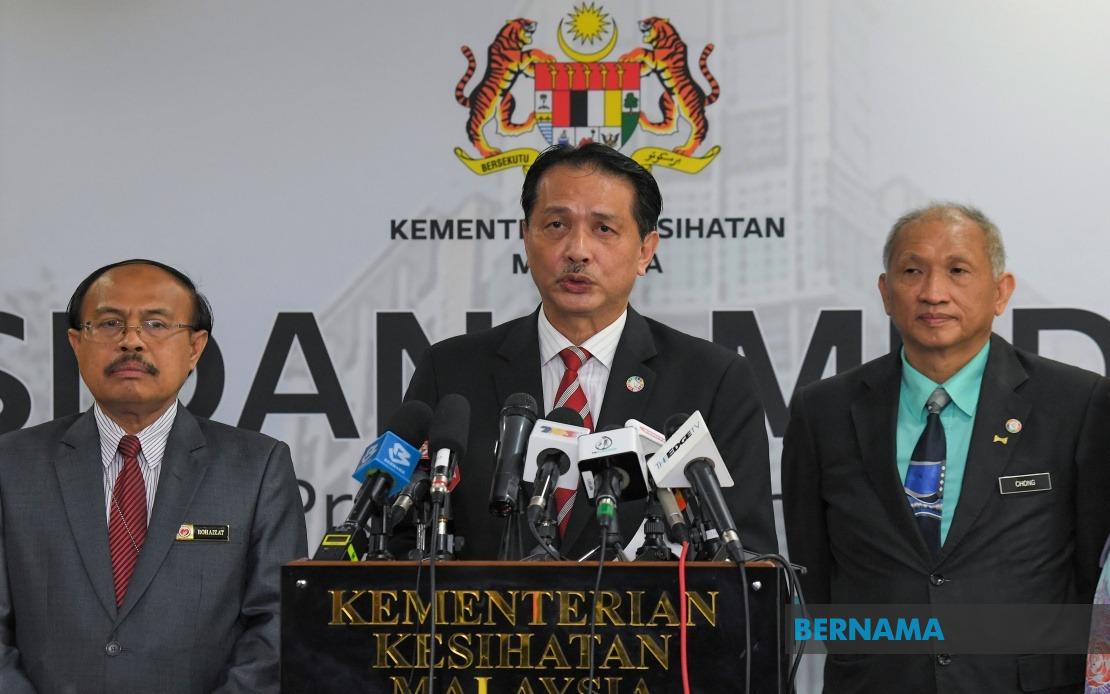 KUALA LUMPUR, March 11 -- The Health Ministry (MOH) today confirmed 20 new positive COVID-19 cases in the country today, bringing the total number of cases to 149.
COVID-19 is our priority - Hishammuddin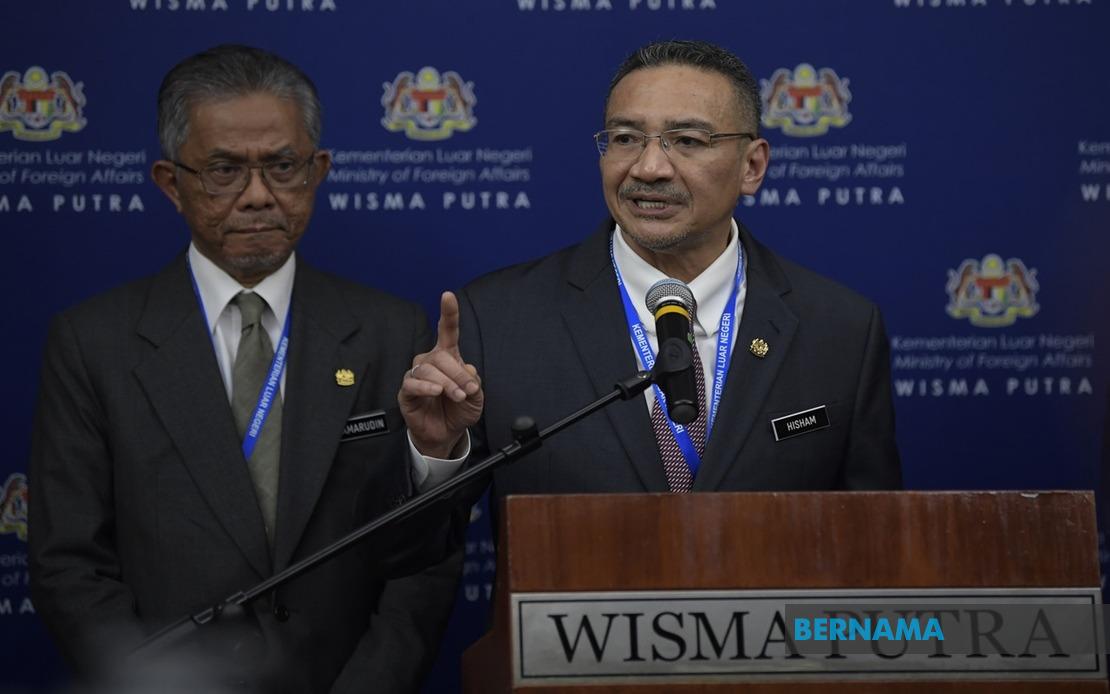 PUTRAJAYA, March 11 -- The top priority of the Foreign Ministry now is on COVID-19 related issues as it has affected the economy and the well-being of Malaysians, particularly those remaining in countries seriously affected by the outbreak, said Datuk Seri Hishammuddin Tun Hussein.
COVID-19: Twelve new cases recorded today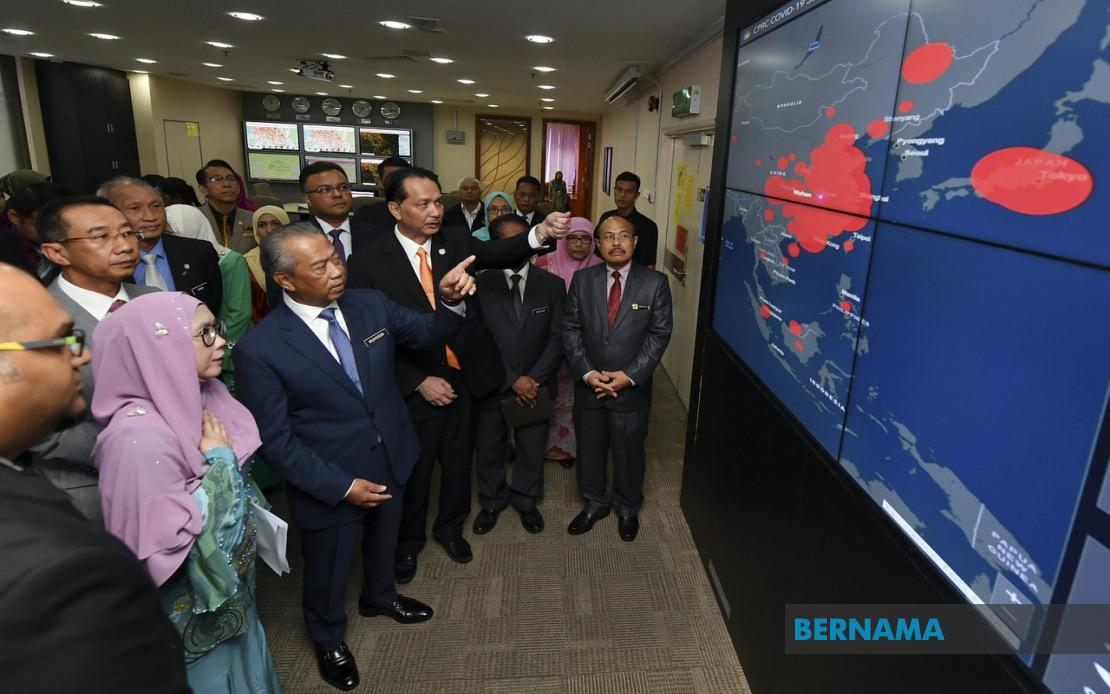 PUTRAJAYA, March 10 -- Twelve new cases of COVID-19 were reported today, bringing the total number of positive cases in Malaysia to 129.
Manjoi Health Clinic decontaminated over suspected COVID-19 patient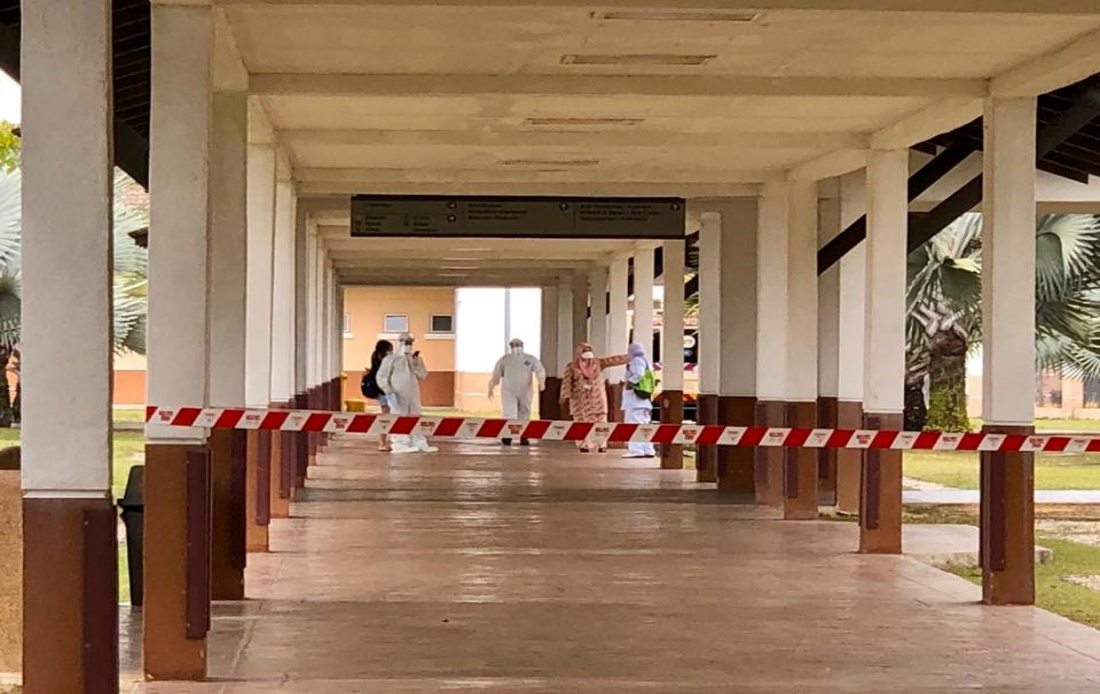 IPOH, March 10 -- The Perak Health Department carried out decontamination at Manjoi Health Clinic here after an individual alleging COVID-19 symptoms sought treatment at the clinic.
COVID-19: PM visits, chairs meeting at CPRC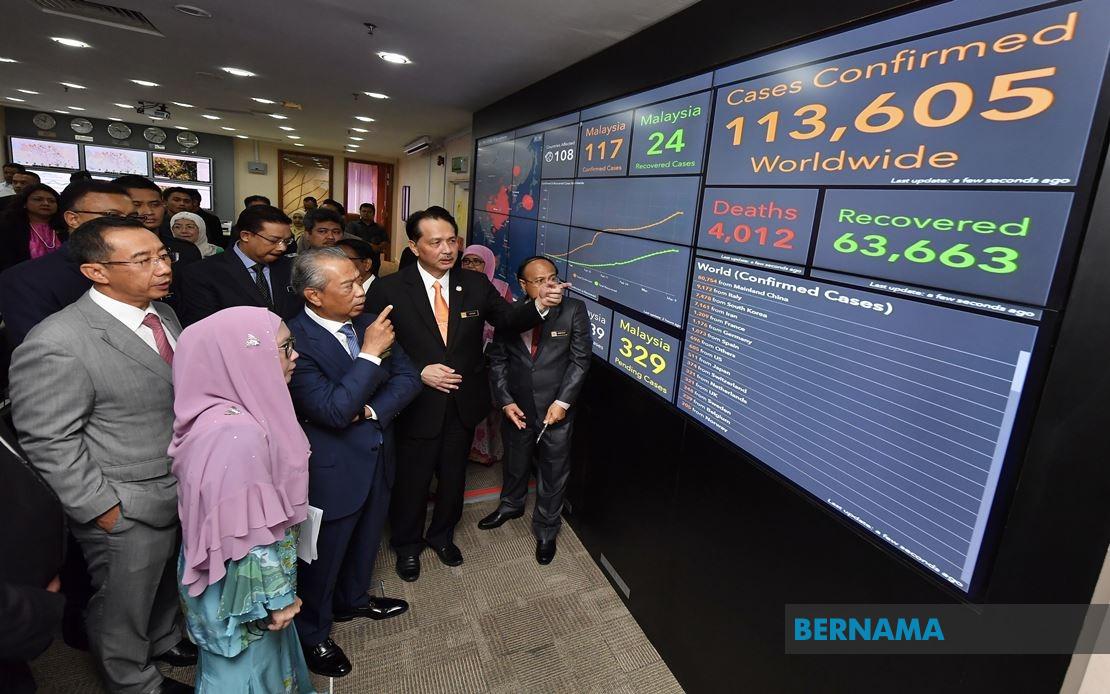 PUTRAJAYA, March 10 -- Prime Minister Tan Sri Muhyiddin Yassin today visited the National Crisis Preparedness and Response Centre (CPRC) at the Ministry of Health (MOE) here, to learn about the latest development on COVID-19 situation in Malaysia.
Collection of samples from homes for COVID-19 testing, now available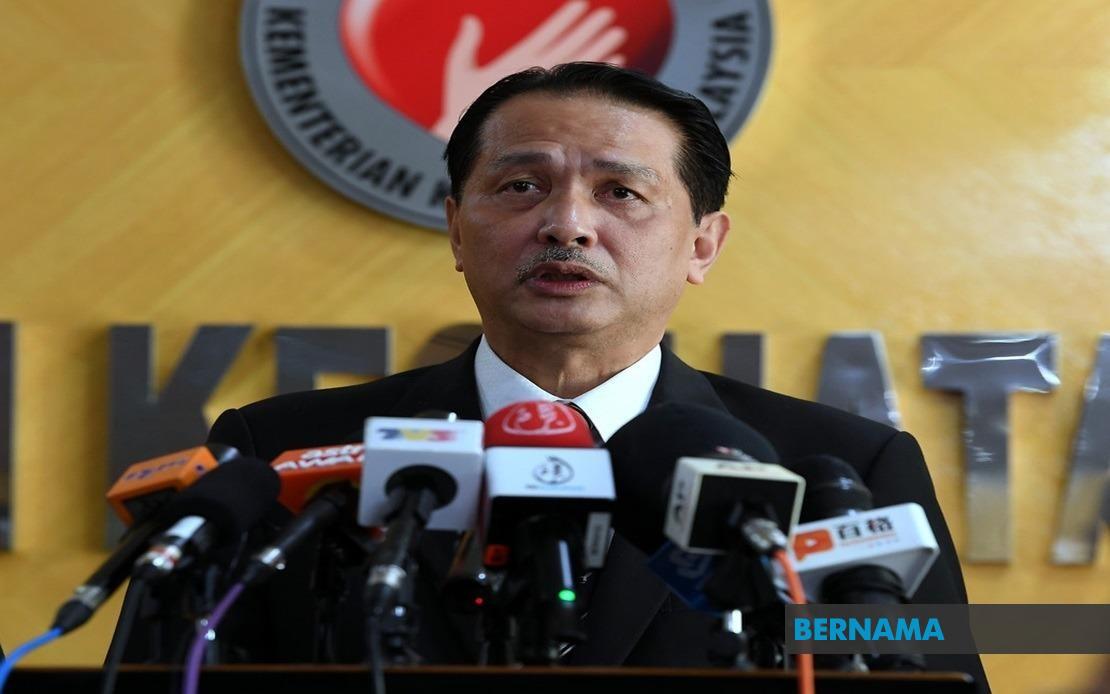 PUTRAJAYA, March 9 -- The Ministry of Health (MoH), in collaboration with the private hospitals and healthcare providers, today launched the service for collection of samples for COVID-19 testing from the homes of individuals who wish to test for the disease but do not meet the patient under investigation (PUI) criteria.
Sungai Buloh to be developed into infectious disease hospital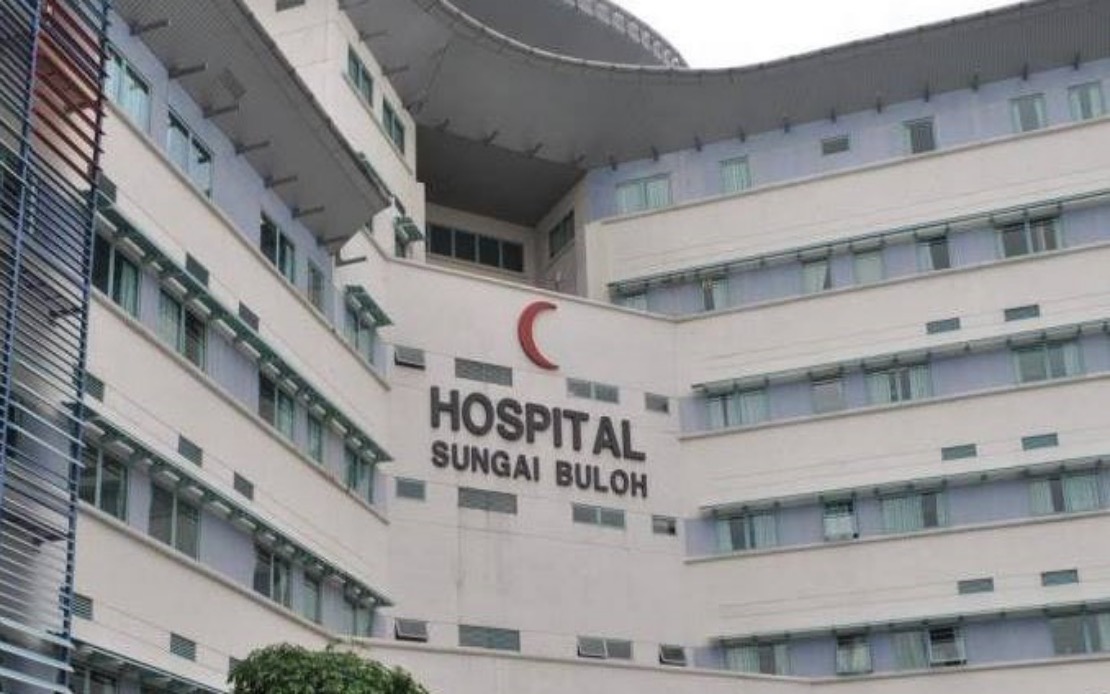 PUTRAJAYA, March 9 -- In light of the current COVID-19 infections in the country, the Sungai Buloh Hospital will be developed into an infectious disease hospital dedicated to treating infected diseases patients.
COVID-19: Taman Desa Medical Centre closes all infected ward rooms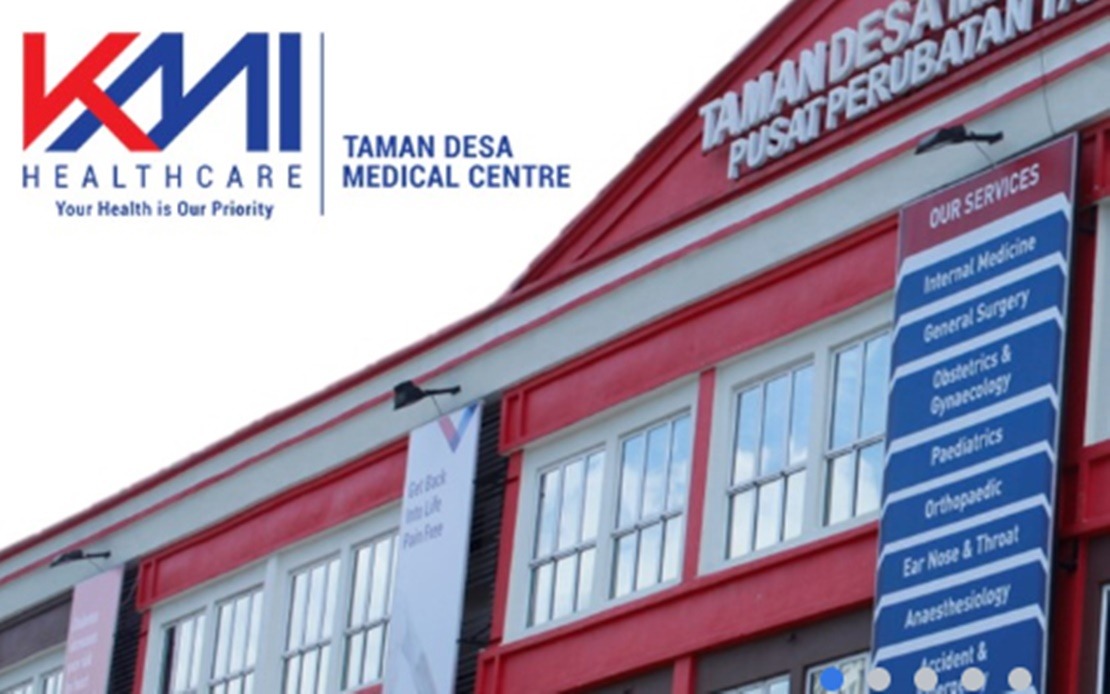 KUALA LUMPUR, March 5 -- All infected ward rooms in the Taman Desa Medical Centre (TDMC) were closed immediately yesterday, following the confirmation of one COVID-19 case at the hospital, with the patient transferred to Hospital Kuala Lumpur last night for further treatment.
Health Dept investigates purported COVID-19 cases in N.Sembilan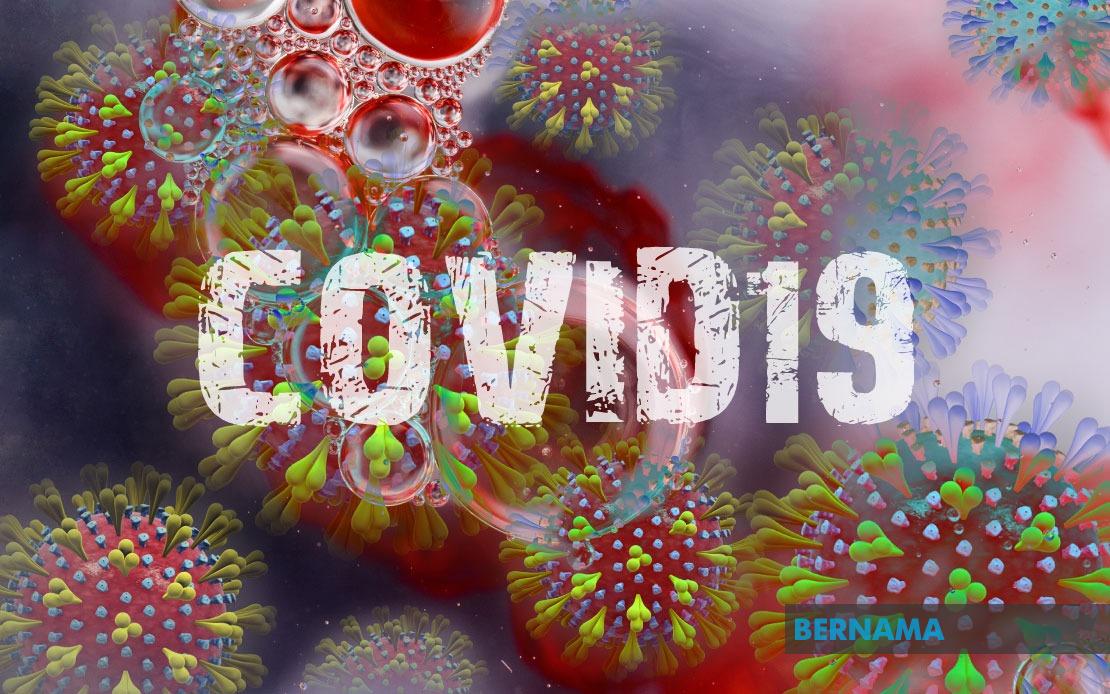 SEREMBAN, March 5 -- The Negeri Sembilan Health Department (JKNNS) is investigating the authenticity of a viral message on WhatsApp claiming seven health workers from the Mantin Health Clinic in Nilai had tested positive for COVID-19.
Five more COVID-19 cases recorded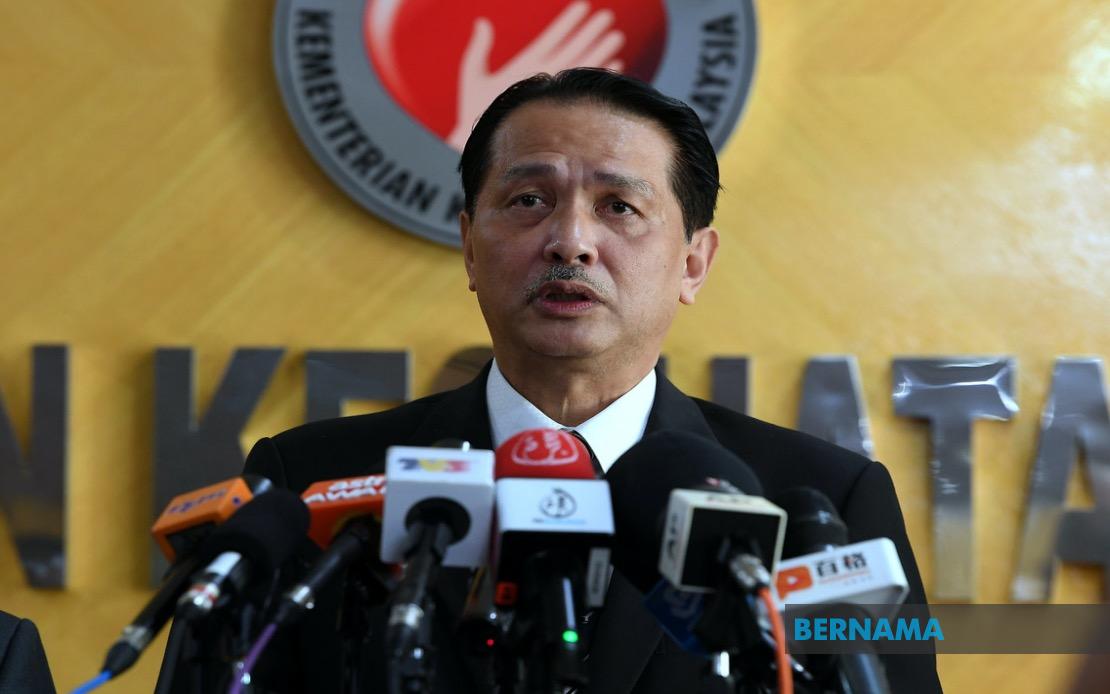 PUTRAJAYA, March 5 -- Five new COVID-19 cases have been recorded in the country, bringing the total number of positive cases to 55, according to the Health Ministry.