SEARCH News
Please select news category and type keyword(s) to search
Bangunan lama Hospital Alor Gajah dinaik taraf
ALOR GAJAH, 25 Sept (Bernama) -- Kementerian Kesihatan memperuntukkan RM1.5 juta bagi melaksanakan kerja-kerja menaik taraf bangunan lama Hospital Alor Gajah untuk dijadikan Jabatan Pesakit Luar, kata Timbalan Menteri Kesihatan Dr Lee Boon Chye.
Toxic alcohol poisoning: High level of methanol cause of death - Dr Lee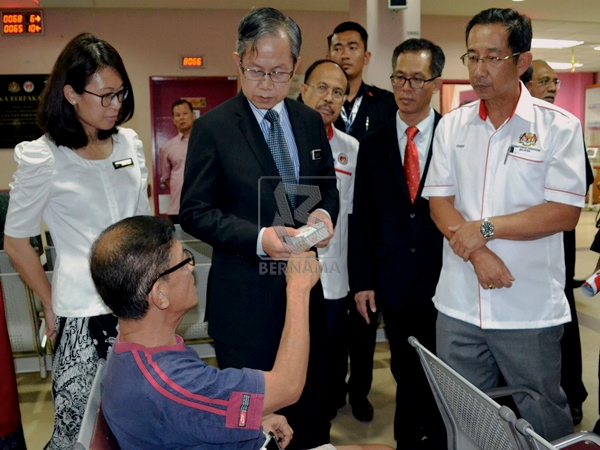 We hope that the alcoholic drinks which have been identified as poisoned would be seized (by the related authorities) and no longer can be found in the market.
Stop sale of products with suspicious health claims
It will give the wrong perception which will result in the public ignoring the basic principles of disease prevention which is cleanliness of self and surroundings as well as preventing non-communicable diseases by practising a healthy lifestyle.
Hentikan penjualan produk dengan tuntutan perubatan meragukan -- KKM
KUALA LUMPUR, 25 Sept (Bernama) – Kementerian Kesihatan Malaysia (KKM) hari ini menasihatkan syarikat-syarikat yang tidak beretika dengan meletakkan label produk mereka dengan tuntutan perubatan yang meragukan untuk menghentikannya serta merta.
Women with non-small cell lung cancers live longer than men - study
Regardless of the factors or smoking history, women in the trial had significantly better overall survival (OS) rates compared to men. Female never-smokers and female ever-smokers had significantly better OS compared to male never-smokers and male ever-smokers.
Avoid Sudden Illnesses, Monitor Blood Pressure
By Erda Khursyiah Basir
KUALA LUMPUR (Bernama) -- "When was the last time you measured your blood pressure?" the doctor asked her patient, who had a stroke.
"Thirty years ago," answered the 52 year-old taxi driver. His blood pressure reading was 200 mmHg.
The doctor was dismayed. She later learned that the man had never felt the need to check his blood pressure because he rarely felt sick enough to go to the doctor.
The story was a personal experience shared by the President of Malaysian Society of Hypertension (MSH) Professor Dr Chia Yook Chin during a health campaign, recently.
The campaign is to educate the public on the importance of preventing and managing hypertension through regular home blood pressure monitoring.
Ban on sale of Sri Saga Juice products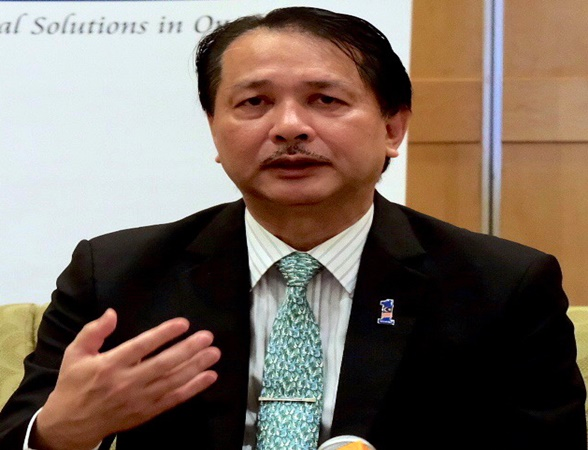 The Health Ministry has ordered an immediate ban on the sale of Al Sunnah Juice, Al Sunnah Gold Juice and Penawar Juice marketed by Sri Saga Marketing S/B company as the products could be detrimental to health.
Jangan abai elemen insan dalam sektor penjagaan kesihatan - Sultan Nazrin Shah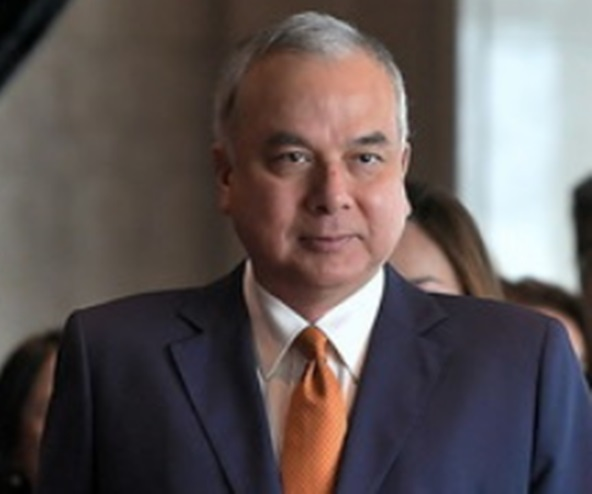 KUALA LUMPUR, 24 Sept (Bernama) -- Sultan Perak, Sultan Nazrin Shah bertitah elemen insan dalam penjagaan kesihatan tidak boleh diabaikan walaupun perlu "melabur" dalam Kecerdasan Buatan (AI), dan dalam kecanggihan peranti dan teknologi lain yang membawa tranformasi sektor perubatan. 
NCCR discusses digital technology for better health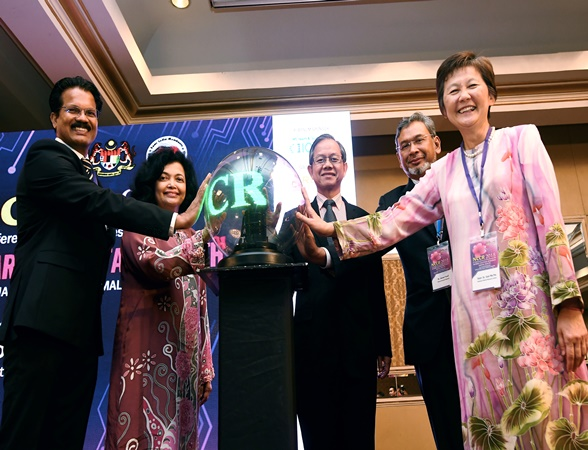 The 12th National Conference for Clinical Research (NCCR) held at Hotel Istana today brought together medical experts and researchers to understand the way digital technology can impact the Malaysian healthcare delivery system, thus potentially improving patient outcomes.
Persidangan penyelidikan klinikal perkukuh kesihatan digital
KUALA LUMPUR, 24 Sept (Bernama) -- Persidangan Kebangsaan bagi Penyelidikan Klinikal (NCCR) (NCCR) ke-12 yang bermula hari ini mengumpulkan pakar-pakar perubatan dan penyelidik bertujuan memahami bagaimana teknologi digital memberi impak kepada sistem penyampaian penjagaan kesihatan rakyat Malaysia dan meningkatkan hasil kajian ke atas pesakit.