SEARCH News
Please select news category and type keyword(s) to search
Ibu bapa disaran galakkan anak jalani saringan Talasemia
GEORGE TOWN, 7 Julai (Bernama) -- Ibu bapa disaran menggalakkan anak-anak mereka menjalani ujian saringan darah yang diadakan di sekolah-sekolah menengah bagi mengesan pelbagai penyakit termasuk talasemia.
Malaysia catat 32,435 kes denggi bag Jan-Jun 2018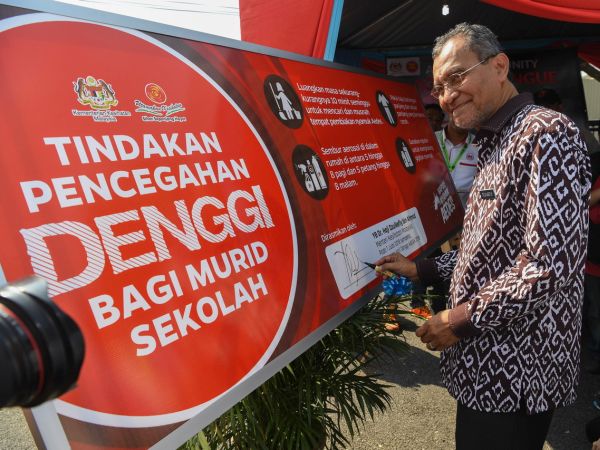 KUALA LUMPUR, 7 Julai (Bernama) -- Sejumlah 32,435 kes demam denggi dengan 53 kematian dilaporkan berlaku di seluruh negara sejak Januari hingga 30 Jun tahun ini, penurunan sebanyak 34.8 peratus atau 17,291 kes daripada 49,726 kes dan 110 kematian bagi tempoh sama tahun lepas.
HFMD cases in Penang up by 48 percent compared to same period last year
All the infected patients received outpatient treatment. I also want to refute recent social media reports that claimed a child died in Butterworth after contracting the disease.
HFMD: 10 early childhood education centres ordered to close in Penang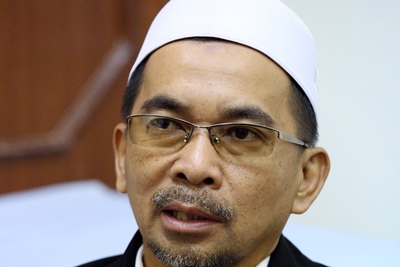 The temporary closure was ordered to enable the operators to carry out cleaning work in their premises and to ensure that other children will not be infected.
HFMD di P.Pinang meningkat 48 peratus
GEORGE TOWN, 6 Julai (Bernama) -- Sebanyak 1,555 kes penyakit tangan, kaki dan mulut (HFMD) dilapor di Pulau Pinang sejak Januari hingga 4 Julai lepas, iaitu meningkat 48 peratus berbanding tempoh sama tahun lepas.

Health Ministry to set up creches in hospitals - Dr Dzulkefly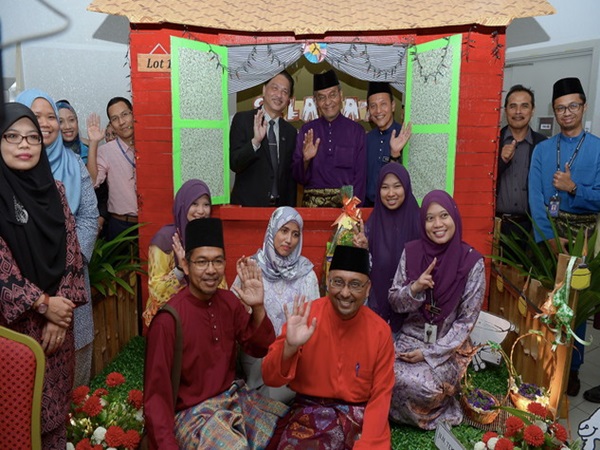 PUTRAJAYA, July 6 (Bernama) -- The Health Ministry plans to set up creches specially for babies in all hospitals under it at the latest by early next year.
Kementerian Kesihatan rancang tubuh Creche di hospital
PUTRAJAYA, 6 Julai (Bernama) -- Kementerian Kesihatan merancang menubuhkan pusat penjagaan khusus untuk bayi atau 'creche' di semua hospital dan agensi di bawah kementerian itu selewat-lewatnya awal tahun depan.
Taskforce for 'Skim Peduli Sihat' established - Dr Dzulkefly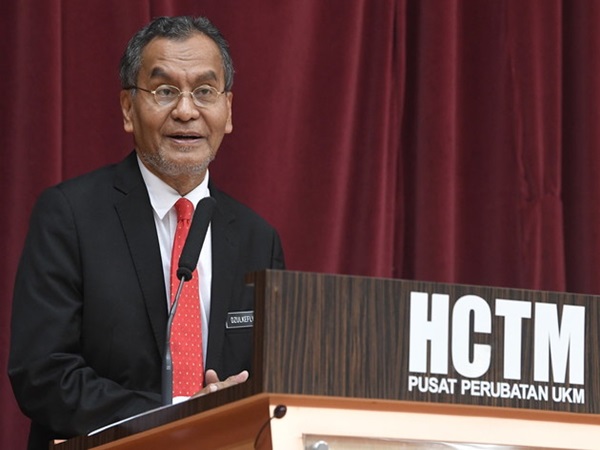 KUALA LUMPUR, July 5 (Bernama) -- A special task force has been established to start the groundwork of the implementation of national 'Skim Peduli Sihat' for the B40 group, in fulfilling Pakatan Harapan (PH) manifesto in the 14th General Election (14th GE).
Bintang Kencana plans to build medical specialist centre on waqf land
PORT DICKSON, July 5 (Bernama) -- Bintang Kencana Sdn Bhd is partnering with Avillion Hotels International Sdn Bhd (AHI) to open a medical specialist centre complete with a hotel and a 32-unit shop lot on waqf land in Johor Bahru, Johor.
New Sabah ministry will channel more allocations for health service, facilities
KOTA KINABALU, July 5 (Bernama) -- The establishment of a new ministry responsible for the health of the people in Sabah will allow more allocations to be channelled for that purpose, particularly in the development of health facilities.
HealthEdge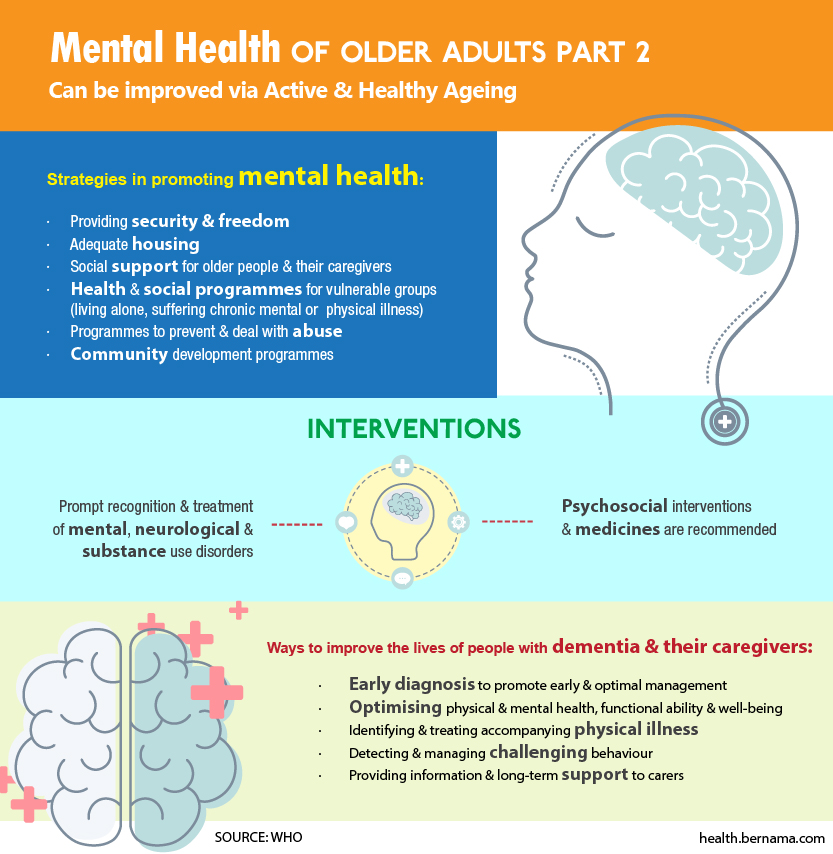 EXCLUSIVE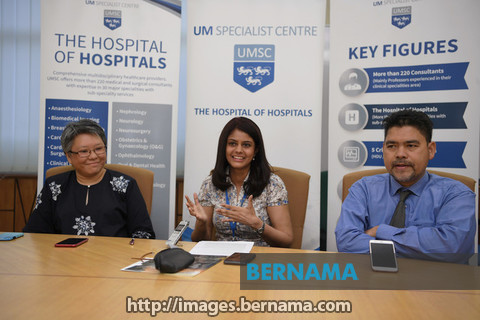 Achy, Creaky Joint Pain In The Elderly
By Nabilah Saleh
KUALA LUMPUR (Bernama) – Osteoarthritis (OA) is the most common form of arthritis and seen increasing due to population ageing.
The disease occurs when the cartilage protecting the ends of bones wears down over time.
Although osteoarthritis can damage any joint, the disorder commonly affects joints in the knees, ankles, hips, spine, hands and shoulders.
read more ››
IN FOCUS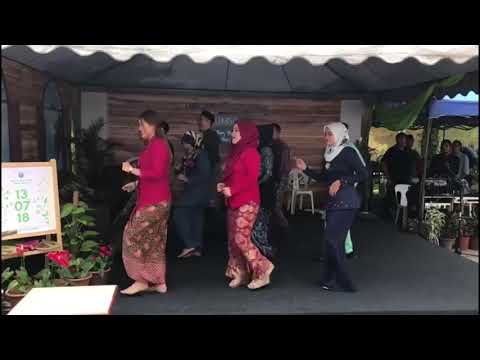 In Focus : UMSC Raya Open House 2018