SEARCH News
Please select news category and type keyword(s) to search
Jadikan kejururawatan profesion profesional - Dr Dzulkefly
MELAKA, 5 Sept (Bernama) – Profesion kejururawatan harus menjadikan profesion tersebut sebagai​​​​​​penyumbang utama dalam disiplin penjagaan kesihatan untuk mencapai tahap profesionalisme profesion itu, kata Menteri Kesihatan Dr Dzulkefly Ahmad.
Kes terbaharu selesema burung di Tuaran dikesan
KOTA KINABALU, 4 Sept (Bernama)-- Jabatan Perkhidmatan Veterinar (JPV) Sabah mengesan kes terbaharu wabak penyakit selesema burung di dua buah kampung di Tuaran.
MoH: Tie Da Zhi Tong Gao contains poison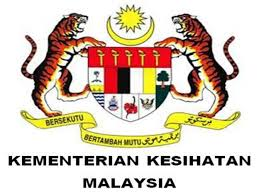 KUALA LUMPUR, Sept 4 (Bernama) – The Ministry of Health (MOH) urged people not to buy the traditional product, Tie Da Zhi Tong Gao which is found to contain the poison, Diphenhydramine.
Unsafe sex, the cause of 90 per cent of AIDS/HIV cases
MELAKA, Sept 4 (Bernama) -- A total of 90 per cent of the country's HIV / AIDS cases over the last eight years was due to unsafe sex, compared to 10 per cent that was caused by drug addicts and their use and sharing of needles in injecting drugs.
Latest bird flu case detected in Tuaran
KOTA KINABALU, Sept (Bernama) -- The Sabah Veterinary Service Department detected the latest bird flu outbreak in two villages in Tuaran.
90 peratus jangkitan HIV/AIDS akibat seks tidak selamat
MELAKA, 4 Sept (Bernama) -- Sebanyak 90 peratus daripada jumlah kes jangkitan HIV/AIDS dalam tempoh 2009 hingga tahun lepas di negara ini adalah akibat kegiatan seks tidak selamat, berbanding 10 peratus akibat suntikan penagihan dadah.
Allied Health Professions Act to be enforced early next year - Dr Dzulkefly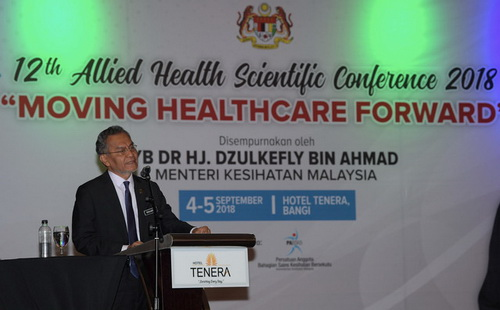 BANGI, Sept 4 (Bernama) – The Allied Health Professions Act 2016 (Act 774) which among others is aimed at regulating the practice of allied health professions in the country will be enforced early next year, said Health Minister Dr Dzulkefly Ahmad.
Masalah pendengaran disebabkan kerja catat peratusan tinggi di Johor
Untuk tempoh Januari 2018 sehingga hari ini, pihaknya telah menerima lebih 700 laporan berkaitan penyakit pekerjaan untuk negeri Johor dan menjangkakan akan menerima laporan sehingga 780 akhir tahun ini.
Akta Profesion Kesihatan Bersekutu dilaksana 2019 - Dr Dzulkefly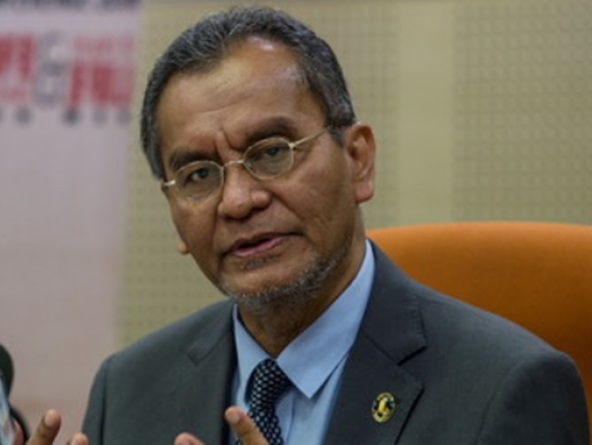 BANGI, 4 Sept (Bernama) — Akta Profesion Kesihatan Bersekutu 2016 (Akta 774) akan dilaksanakan pada awal tahun hadapan bertujuan menguatkuasakan pendaftaran dan mengawal selia amalan profesion kesihatan di negara ini, kata Menteri Kesihatan Dr Dzukefly Ahmad.
Malaysia has potential to be fertility, cardiology hub - MHTC
KUALA LUMPUR, Sept 3 (Bernama) -- Malaysia has the potential to be the best fertility and cardiology hub in the Asian region with various high-tech facilities being offered, said Malaysia Healthcare Travel Council (MHTC) chief executive officer Sherene Azli.
HealthEdge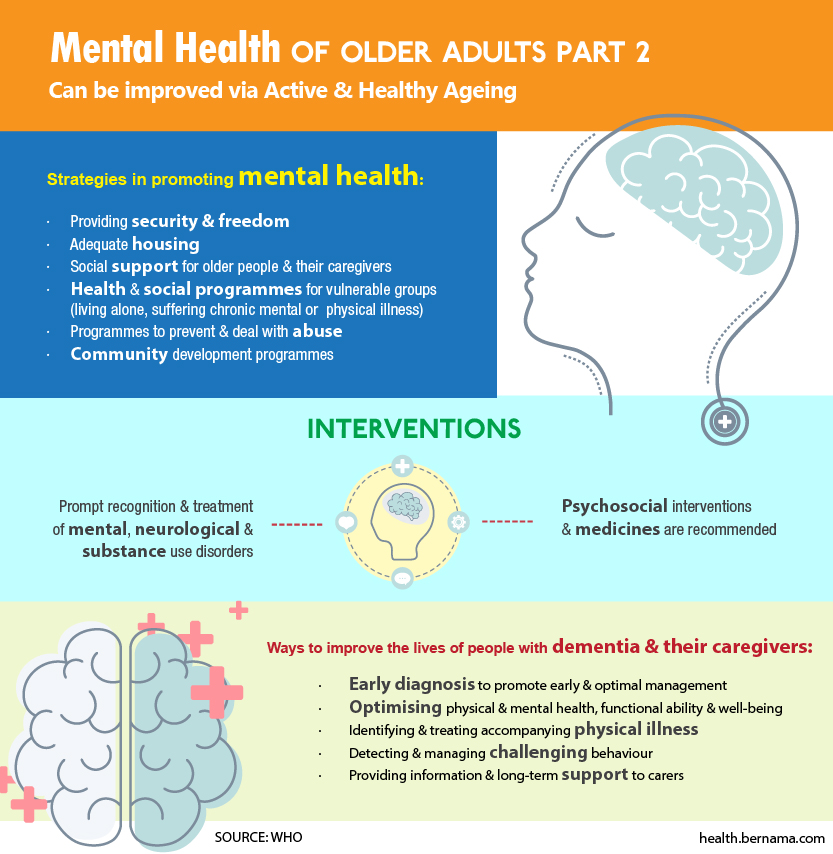 EXCLUSIVE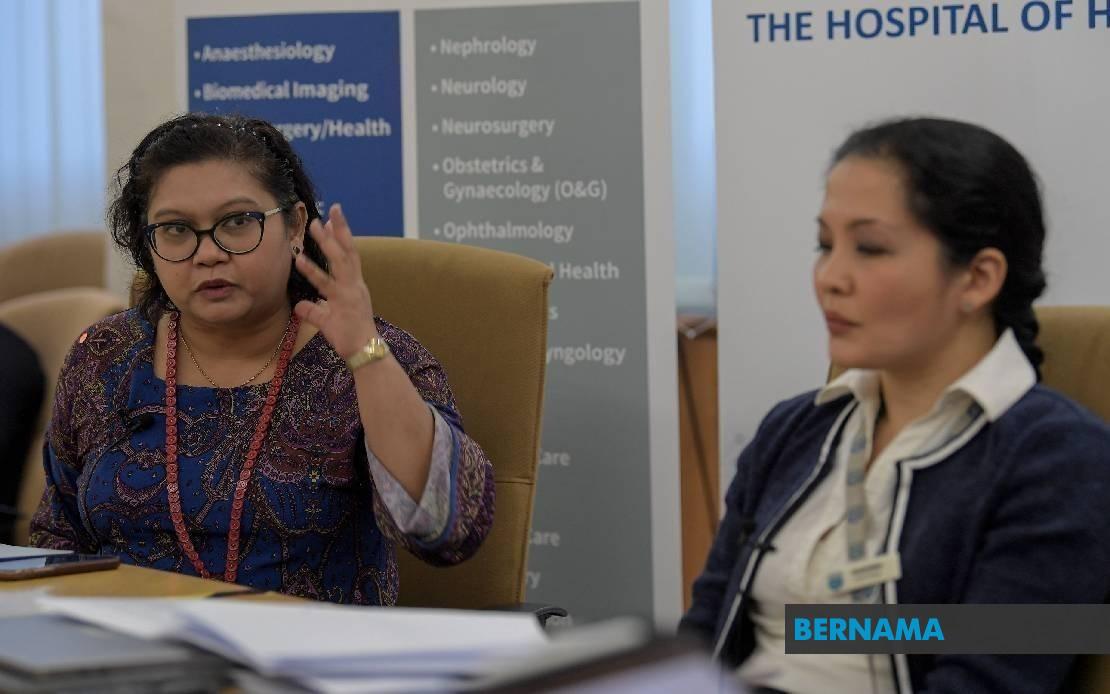 Understanding Dementia Better
By Siti Radziah Hamzah
KUALA LUMPUR (Bernama) -- Imagine how you would feel if you wake up one morning in the house you have lived with your family for about 30 years and you are not able to recognise your surroundings. You look at the mirror and ask yourself, "Who am I, where am I?"
This is one of many symptoms indicating that you may have dementia, a debilitating disease that takes away the ability to retain memory, think clearly, behave normally and perform everyday activities.
Dementia is an increasingly common disease affecting ageing populations in especially low- and middle-income countries where access to social protection, services, support and care is limited.
read more ››
IN FOCUS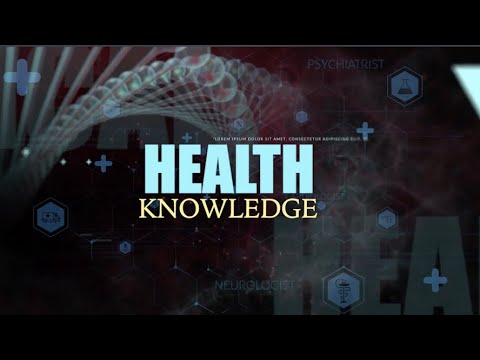 UMSC: Pain Management