ROAD TO WELLNESS
Antiretroviral Treatment A Powerful Tool To Help HIV Patients To Lead Productive Lives, Prevent Transmissions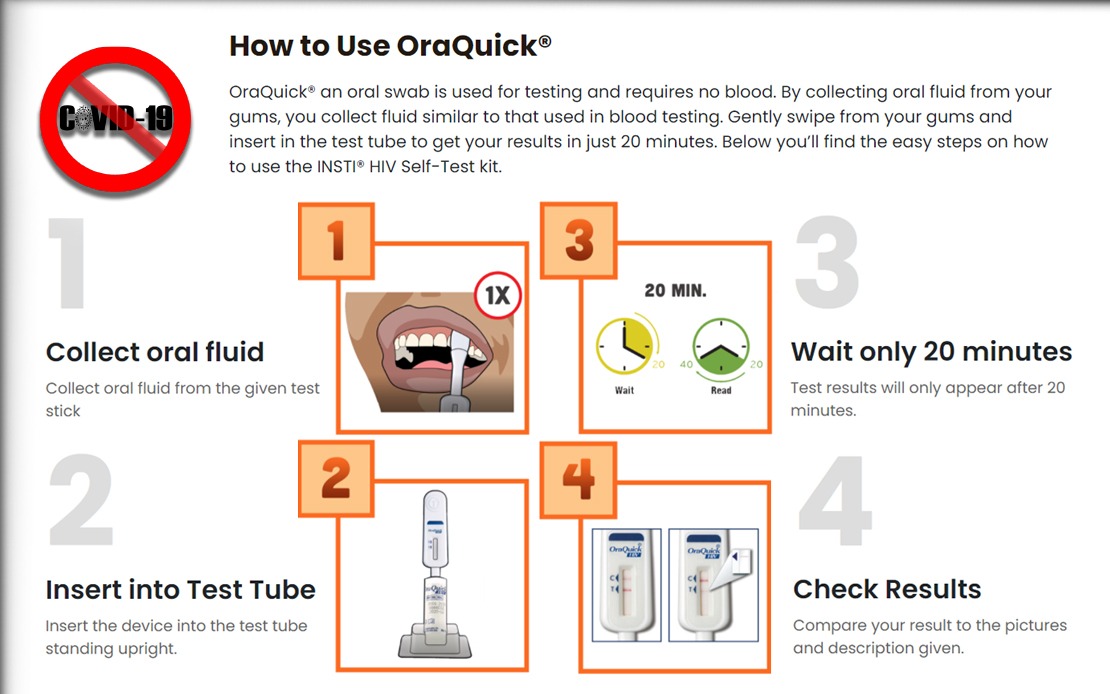 By Nadia Jumri
KUALA LUMPUR (Bernama) – It is common knowledge that the human immunodeficiency virus or HIV is transmitted mostly through unprotected sex and injection drug use.
In Malaysia, according to recent data released by the Ministry of Health, HIV transmissions among men who have sex with men (MSM) constituted 94 percent of the new 3,564 HIV infections reported in 2019.
Universiti Malaya Specialist Centre (UMSC) infectious disease consultant Associate Prof Dr Raja Iskandar Shah Raja Azwa said there has been a shift in HIV epidemiology over the past decade from injection drug use to sexual transmissions, and more recently among MSM.
UKM Hospital To Conduct Study On Potential Therapy For Leukaemia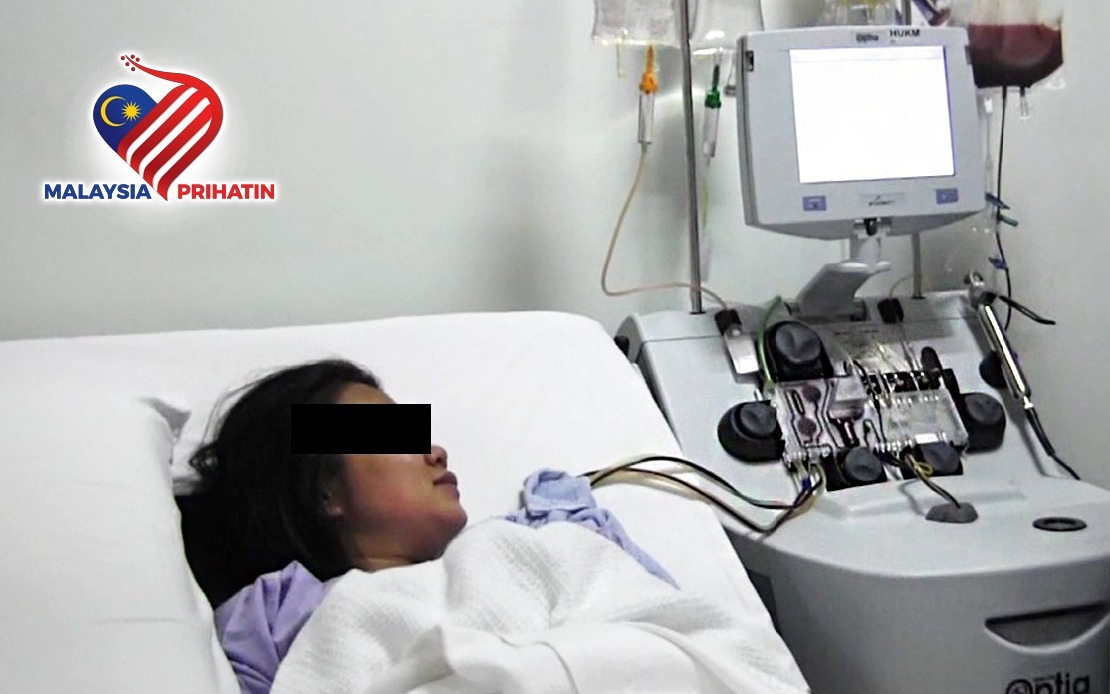 By Durratul Ain Ahmad Fuad
KUALA LUMPUR (Bernama) – A potentially effective treatment for patients with relapsed and refractory acute lymphoblastic leukaemia (ALL) is in the works.
ALL is a type of blood cancer in which the bone marrow makes too many lymphocytes, a type of white blood cell.
Universiti Kebangsaan Malaysia's teaching facility Hospital Canselor Tuanku Muhriz (HCTM) is collaborating with Plutonet Sdn Bhd on a study and clinical trial involving the Chimeric Antigen Receptor-T Cell (CAR-T) therapy, a revolutionary treatment found to be effective for ALL patients who cannot be treated with chemotherapy or are immune to it.
Embracing New Norms To Safeguard Against Pandemic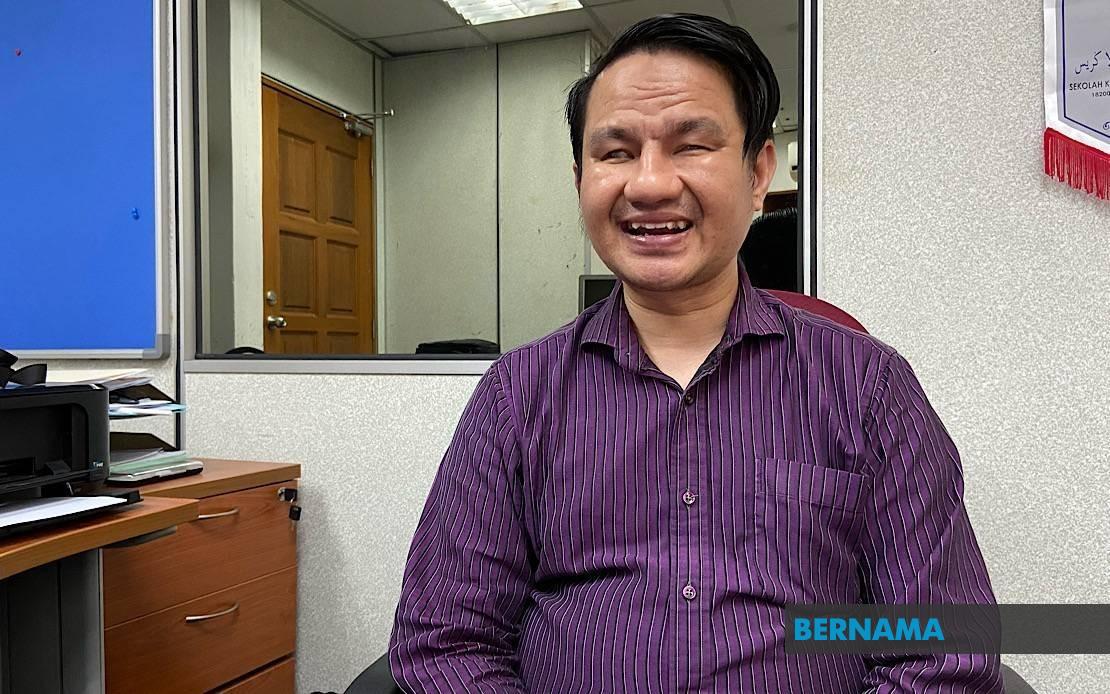 By Erda Khursyiah Basir
This article is in conjunction with the launch of the Embracing New Norms campaign by Prime Minister Tan Sri Muhyiddin Yassin in Pagoh, Johor, today.
KUALA LUMPUR (Bernama) – With the end of the COVID-19 pandemic nowhere in sight, the best thing for Malaysians to do to keep themselves safe is to mask up and carry a sanitiser with them when going out, in addition to washing hands regularly and observing physical distancing.
Most of them have been taking these precautions since the Movement Control Order (MCO) was enforced on March 18 to break the chain of COVID-19 infections.
While the public, in general, has been adapting to the new norms, certain quarters are still throwing caution to the wind, which is why the government, beginning Aug 1, decided to make it compulsory for everyone to wear a face mask when travelling in public transport and in congested public places.
Hotels Willing To Serve As Quarantine Centres To Offset Losses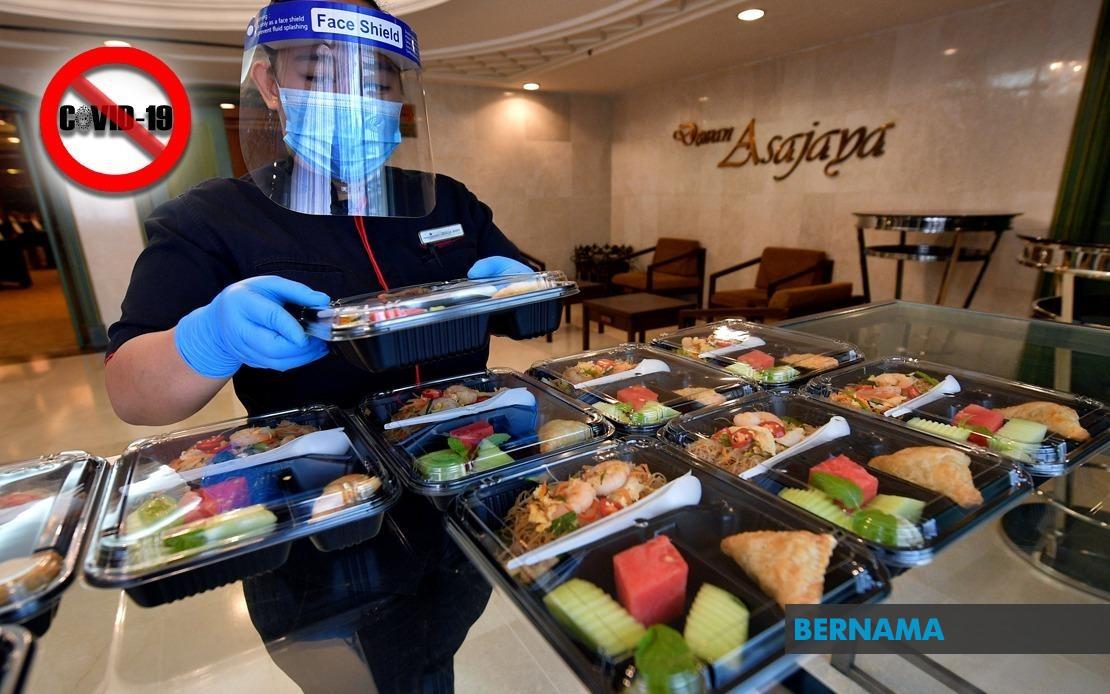 By Shanika Abdullatib and Soon Li Wei
KUALA LUMPUR (Bernama) – Recently, a woman dubbed as Makcik Gelang Pink (Pink Wristband Auntie) and a few others gained infamy on social media when photographs of them went viral.
They were wearing pink wristbands, indicating that they were persons under surveillance (PUS) who were supposed to be undergoing mandatory14-day quarantine at home after having returned from abroad and Malaysians were infuriated by their audacity to be seen in public.
Soon after that, following the sudden rise in new COVID-19 cases, the government overturned its decision to allow home quarantine and effective July 24, all Malaysians returning from overseas must undergo compulsory 14-day quarantine at dedicated quarantine stations, either at a hotel or Public Training Institute.
COVID-19 spike in Sarawak to be raised in Dewan Rakyat today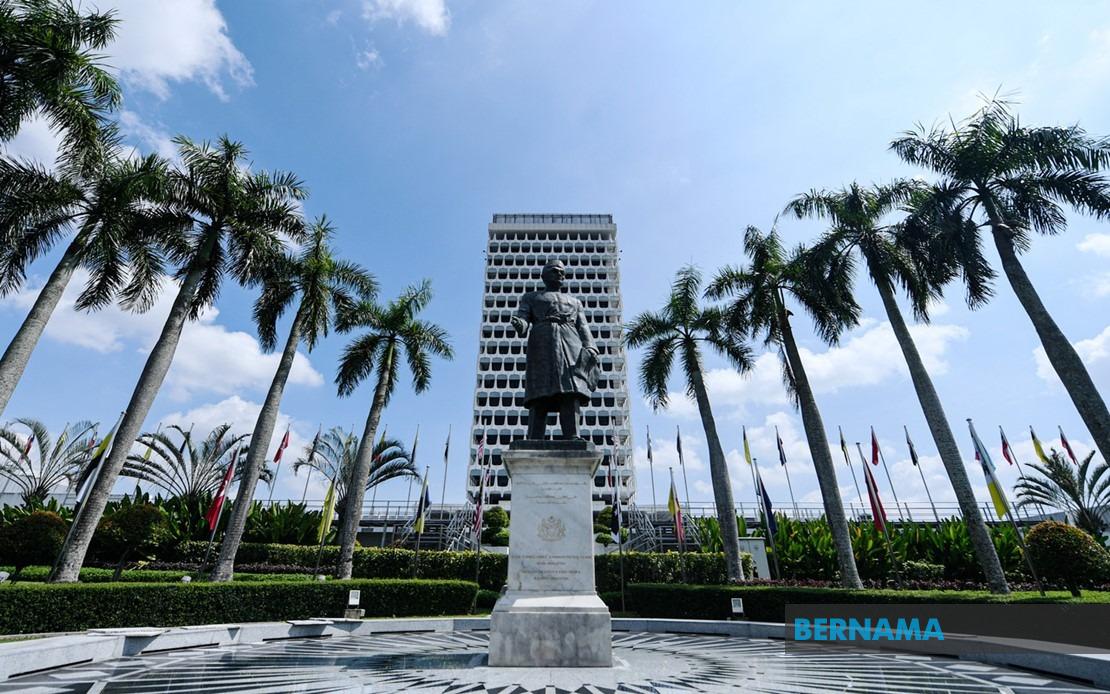 KUALA LUMPUR, July 28 -- The government's plan to address the increase in COVID-19 cases in Kuching, Sarawak, is among the issues that will be discussed at the Dewan Rakyat sitting today.
Malaysia On International Radar For COVID-19 Achievements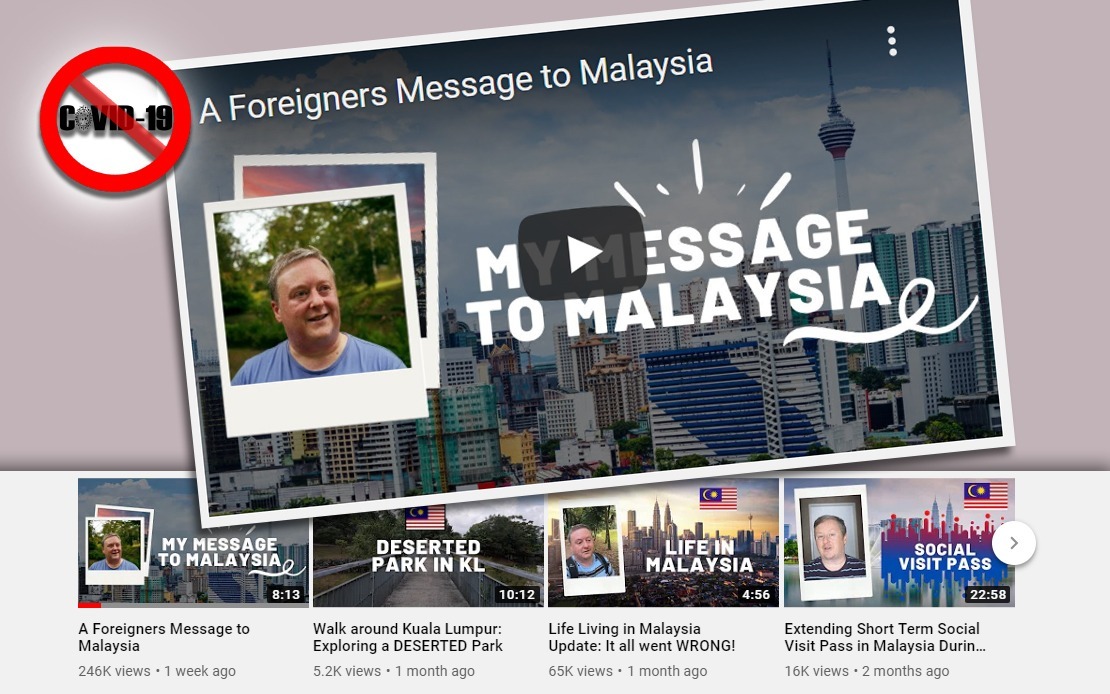 By Rohani Mohd Ibrahim
PUTRAJAYA (Bernama) – Malaysia's success in combating COVID-19 has earned the admiration of the international community.
And, ever since the Recovery Movement Control Order was enforced on June 10, foreign envoys and dignitaries in Malaysia have been paying courtesy calls on Health Minister Datuk Seri Dr Adham Baba and Health director-general Datuk Dr Noor Hisham Abdullah to congratulate them on a job well done.
Malaysia's targeted approach method to test individuals for COVID-19 and unstinted efforts to break the COVID-19 infection chain have led to the nation attaining a recovery rate of about 97 percent, as well as bringing down the number of remaining active cases to around 100 from over 1,000 previously.
Lendlease receives award for commitment in health and safety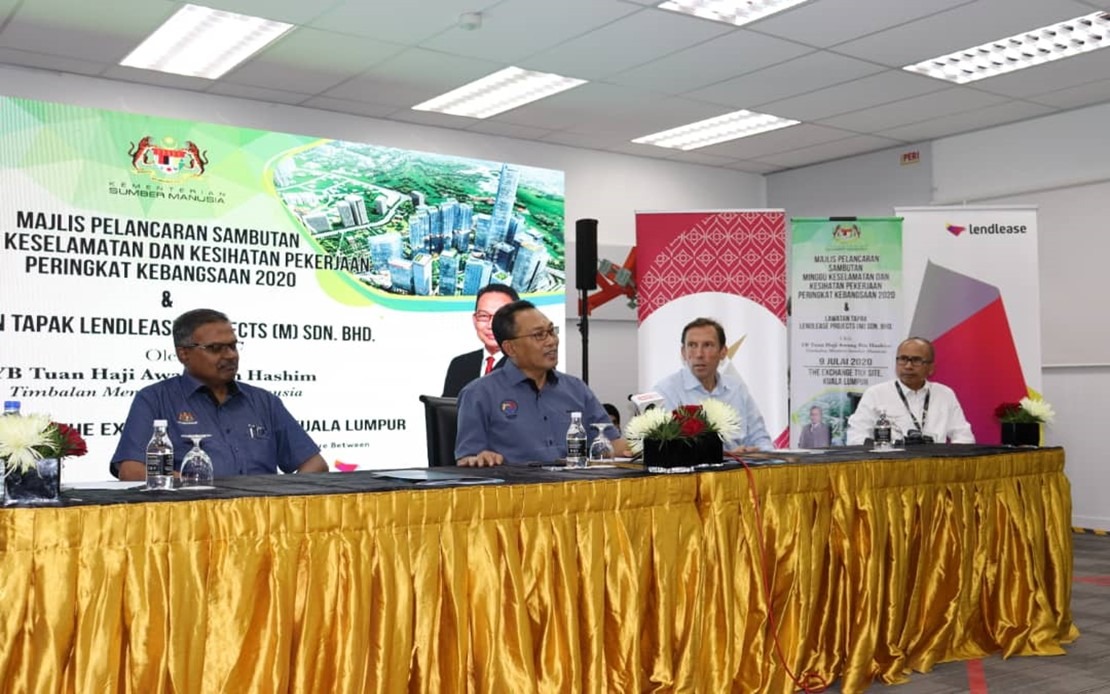 KUALA LUMPUR, July 14 -- Property and infrastructure group, Lendlease Malaysia (Lendlease), has been awarded a Five Stars certificate of recognition for implementing the Principle of Prevention in Design for Safety at the launch of National Occupational Safety and Health Week (OSH Week).
Fatigue, loss of sense of smell, taste also COVID-19 symptoms, says Health DG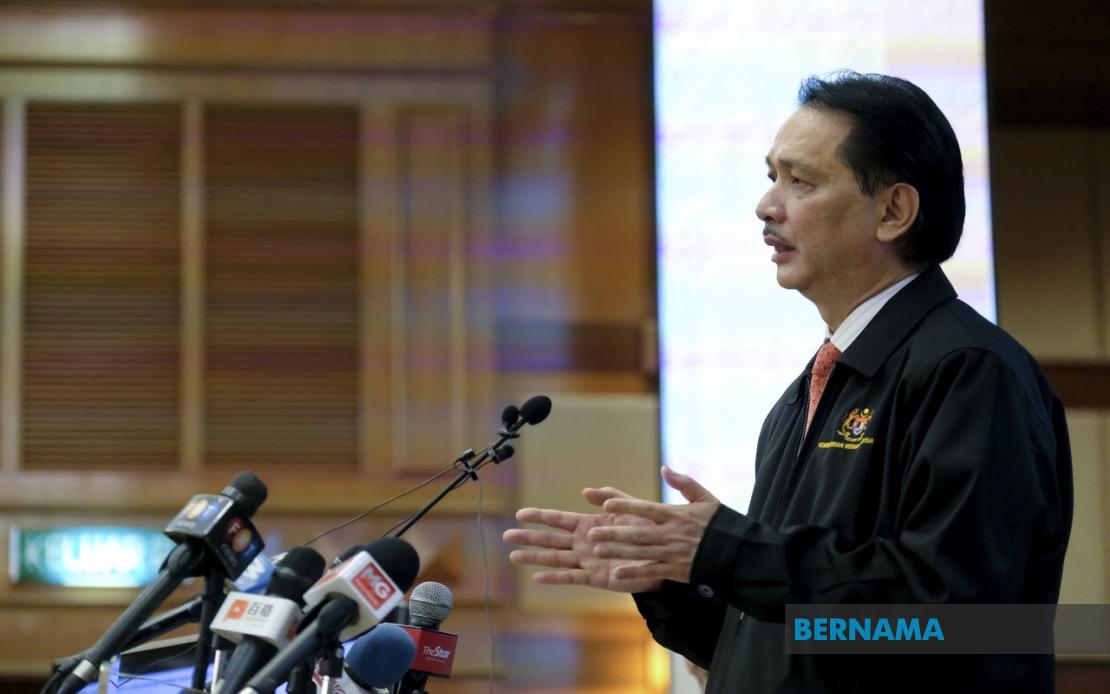 PUTRAJAYA, May 27 -- Fatigue and a loss of the sense of smell and taste are also symptoms of COVID-19, Health director-general Datuk Dr Noor Hisham Abdullah said today.
'Thank You COVID-19 Frontliners' illuminates Istana Negara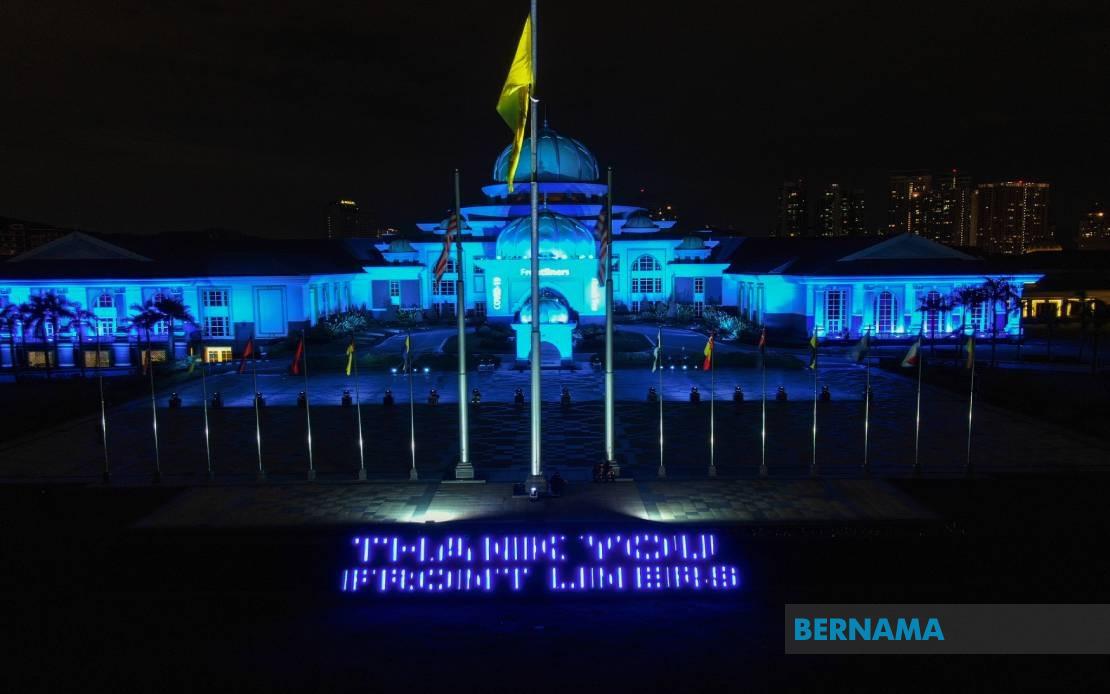 KUALA LUMPUR, May 2 -- The words 'Thank You COVID-19 Frontliners' flashed across Dataran Kawad (parade square) in conjunction with the 'Light it Blue' campaign at Istana Negara here tonight.


COVID-19: Health D-G pays tribute to frontliners, urges M'sians to keep up the fight
KUALA LUMPUR, May 2 -- Health director-general Datuk Dr Noor Hisham Abdullah has expressed his gratitude to frontliners for helping to flatten the COVID-19 curve in the country and reminded Malaysians that the fight against the deadly disease is far from over.