NEWS LIST
Meet the robot nurse which assists dispensing chemotheraphy medicine
CHENGDU, Oct 23 (Bernama) -- A robot not only assists with surgery nowadays, but also helps with the process of dispensing medicine for chemotherapy.
293 1Malaysia Clinics to be known as Community Clinics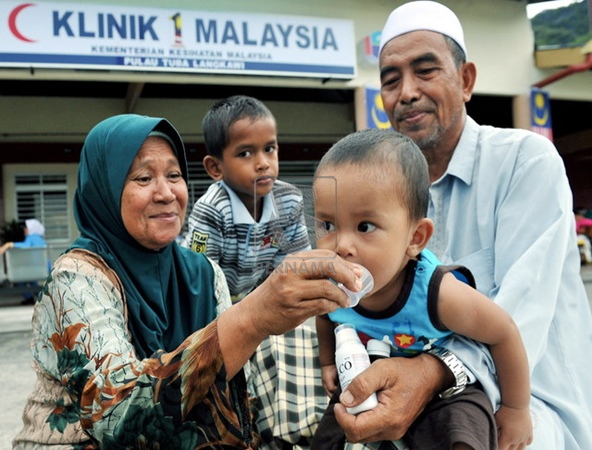 The reform will improve the quality of healthcare to target groups by increasing and extending its functions to outpatient treatment which focuses on the treatment and control of non-communicable diseases and basic emergencies.
Malaysia requires 700 geriatricians for ageing population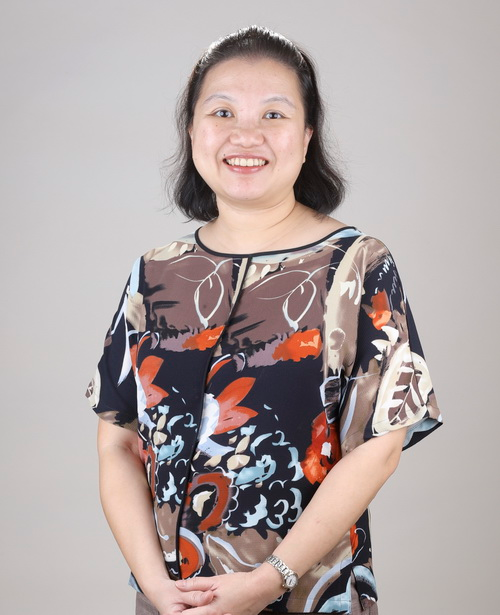 It can be a mammoth task to meet the needs of the silver population, and requires people with the expertise and passion to do so. The aim is to generate interest among doctors and train physicians in the specialist field of geriatric medicine.
Malaysia's healthcare industry spending to reach RM80 bln by 2020
KUALA LUMPUR, Oct 23 (Bernama) -- Malaysia's healthcare industry spending is expected to reach about RM80 billion by 2020, said Health Minister Datuk Seri Dr Dzulkefly Ahmad.
Fatty Liver: Are Prescribed Medications The Culprit?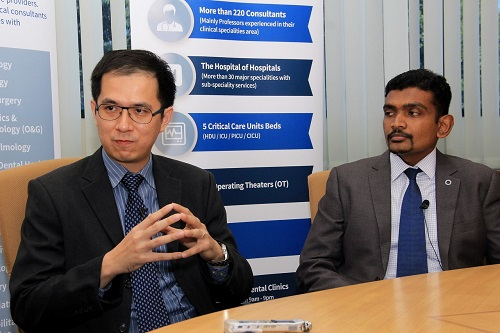 By Salbiah Said
This is the final of a two-part article on fatty liver.
PETALING JAYA (Bernama) -- There are currently no medications for the treatment of fatty liver.
The most effective treatment for the disease is a combination of healthy diet, exercise and weight control, according to UM Specialist Centre (UMSC) consultant gastroenterologist and hepatologist Prof Dr Chan Wah Kheong and consultant endocrinologist Dr Jeyakantha Ratnasingam.
Dr Chan, however, cautioned that certain medications such as steroids, which are used to treat certain medical conditions, could contribute to fatty liver.
"A doctor will weigh the risks and benefits of prescribing a medication to the patient. If a patient requires steroids for treatment of a certain medical condition, it is important for him or her to continue with the steroids.
"The doctor will normally ensure that the patient is given the lowest possible dose to keep the disease under control. Or, he may change the steroids to some other medication that has similar effects, but do not have the side effects of steroids," he told Bernama during an interview at UMSC, here, recently.
Johor govt launches i-psychology system
This psychological testing, assessment and counselling will be able to evaluate a person's mental health problems and psychological level on-line, without having to meet a counsellor. The test will also measure emotional states of depression and anxiety.
USM receives RM5.8 mln grant for HIV research
It aims to develop treatment protocols for HIV sufferers and opiate users. There is great potential for our findings to be transferred to other countries facing similar problems. This grant is a huge success for our team and also provides a great opportunity.
Laksa poisoning caused by bacteria - MOH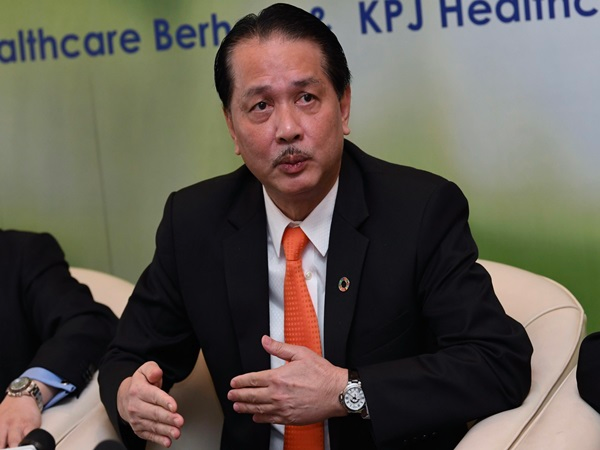 KUALA LUMPUR, Oct 21 (Bernama) – The Health Ministry has confirmed that the agent that caused food poisoning in laksa recently was due to a type of batreria known as 'salmonella enterica serovar weltevreden'.
Health dept orders satay premises in Senawang closed for 2 weeks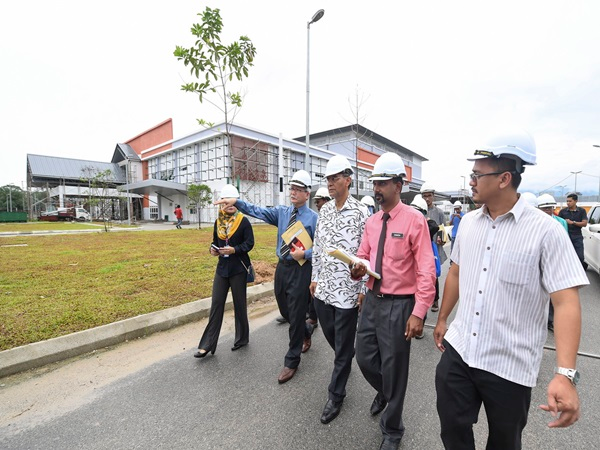 SEREMBAN, Oct 21 (Bernama) — The Negeri Sembilan Health Department has ordered the operator of the bone satay in Senawang to close its operations for two weeks beginning today as it was found to have neglected the cleanliness aspect in food preparation.
Tun Dr Mahathir is the icon of healthy ageing - Khalid Samad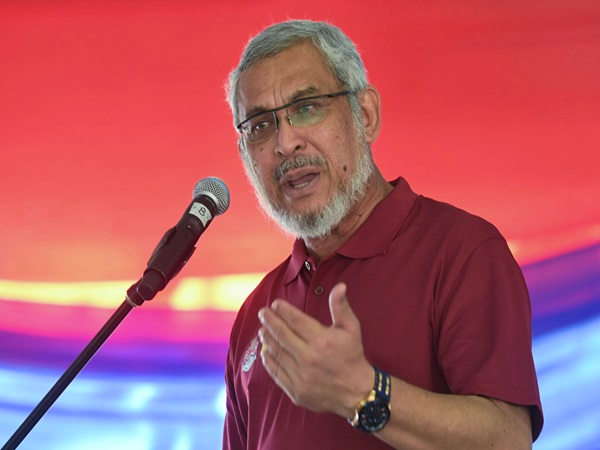 KUALA LUMPUR, Oct 20 (Bernama) --- Federal Territories Minister Khalid Samad today called on the people to emulate Prime Minister Tun Dr Mahathir Mohamad who practices a healthy lifestyle despite being 93 years old.