SEARCH News
Please select news category and type keyword(s) to search
Promosi kesihatan mental peranan semua
KUANTAN, 8 Okt (Bernama) -- Semua pihak perlu memainkan peranan memikirkan pendekatan berkesan mempromosikan kesihatan mental bagi menangani gejala sosial yang berpunca daripada  penyakit itu.
Strategies to address rejection on vaccines
I have put in a request to have this pneumococcal vaccine done for children, costing RM180 million for 500,000 children per year. It is not part of the 100 days manifesto but it is a serious matter.
Sale of contaminated lettuce to be stopped immediately - Health DG
The AVA directed a recall for iceberg lettuce under the 'Pasar' and 'Iceberg' brands imported from Malaysia after it detected high levels of pesticide in the vegetable.
Laporan: Singapura larang import sejenis salad dari Malaysia kerana dicemari racun serangga
SINGAPURA, 6 Okt (Bernama) -- Penguasa Agromakanan dan V eterinar (AVA) Singapura telah melarang pengimportan hasil segar dari ladang di Malaysia yang menghasilkan Iceberg Lettuce (sejenis salad) kerana dicemari dengan bahan kimia pada tahap tinggi, lapor The Straits Times hari ini.
KKM minta penjualan produk salad dihentikan serta merta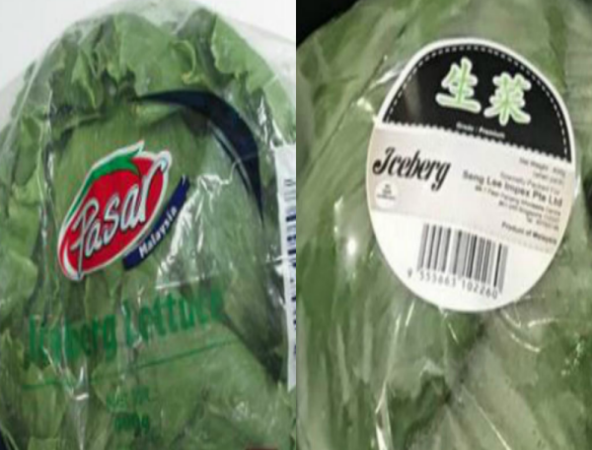 KUALA LUMPUR, 6 Okt (Bernama) -- Kementerian Kesihatan Malaysia (KKM) mengesahkan produk Iceberg Lettuce (sejenis salad) yang dijual di pasaran tempatan dengan jenama Vege 2 Fresh dicemari bahan kimia fipronil, dan meminta pihak syarikat menghentikan penjualannya serta merta.
Report : S'pore halted import of iceberg lettuce from M'sia with high levels of pesticide
SINGAPORE, Oct 6 (Bernama) -- The Agri-Food and Veterinary Authority (AVA) has suspended the import of fresh produce from the Malaysian farm that produced iceberg lettuce with high levels of pesticide, The Straits Times reported today.
Keputusan pengikrar derma organ perlu dihormati - Dr Dzulkefly
KUALA LUMPUR, 6 Okt (Bernama) -- Ikrar dan persetujuan seseorang untuk menjadi penderma organ perlu dihormati oleh semua orang terutama anggota keluarga, kata Menteri Kesihatan Dr Dzulkefly Ahmad.
KKM fokus strategi atasi ibu bapa tolak suntikan vaksin
KUALA LUMPUR, 6 Okt (Bernama) – Kementerian Kesihatan (KKM) sedang memfokuskan kepada mengukuhkan strategi untuk mengatasi peningkatan jumlah ibu bapa yang menolak suntikan vaksin.
Sarawak to adopt four measures in fighting rabies - Uggah
To prevent the spread of rabies from other countries into Sarawak, the state government has issued a directive that all dogs and cats cannot be brought in without the permission of the Sarawak Veterinary Services Department unless they have its written permission or an import permit.
Orang ramai masih beli arak palsu kerana kurang maklumat - Dr Lee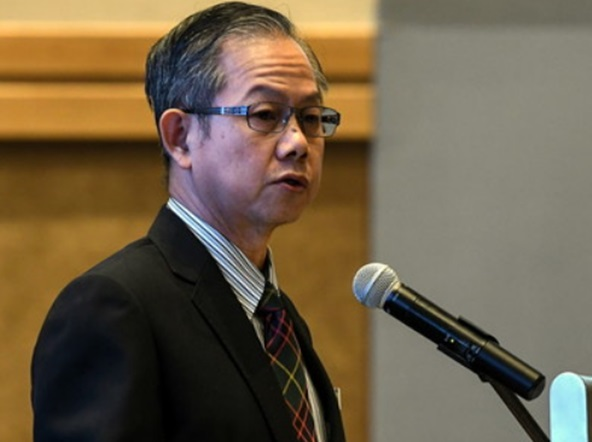 SHAH ALAM, 5 Okt (Bernama) -- Kekurangan maklumat mengenai bahaya kandungan arak palsu menjadi antara punca ramai pengguna terutama warga asing terus membeli minuman itu yang memberi kesan buruk terhadap kesihatan, kata Timbalan Menteri Kesihatan Dr Lee Boon Chye.