SEARCH News
Please select news category and type keyword(s) to search
Kerajaan digesa laksana sistem indemniti tingkatkan keyakinan program vaksinasi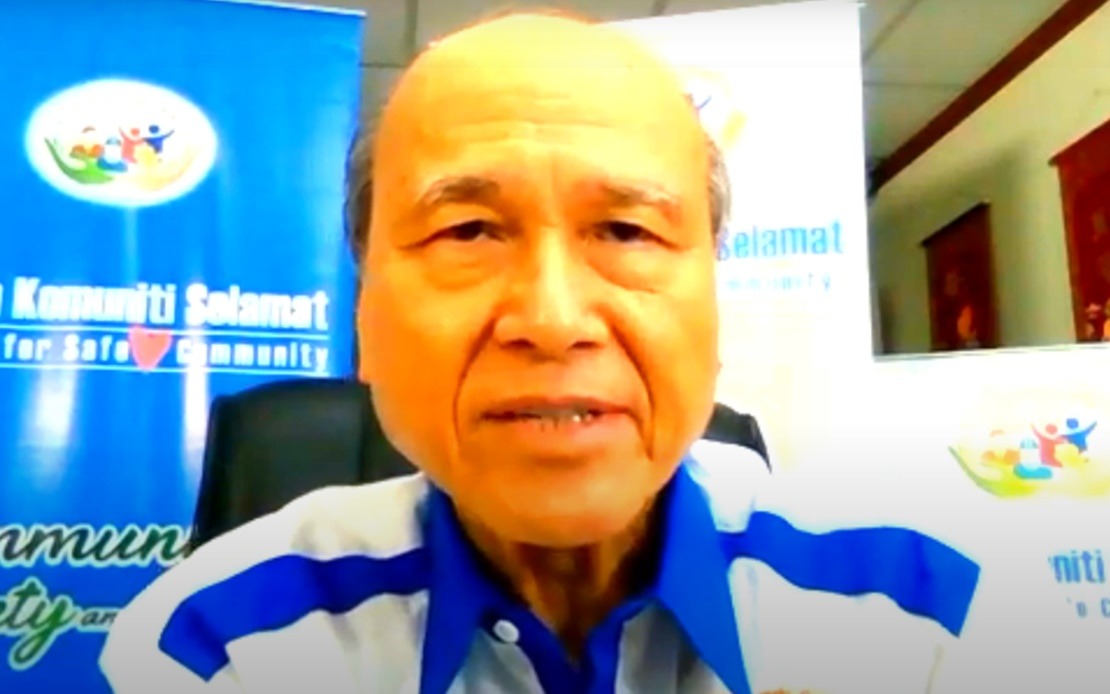 KUALA LUMPUR, 7 Feb -- Kerajaan perlu memberi keutamaan untuk mewujudkan sistem indemniti atau ganti rugi bagi membantu meningkatkan keyakinan orang ramai terhadap program imunisasi COVID-19 negara, kata Pengerusi Ikatan Komuniti Selamat Tan Sri Lee Lam Thye.
COVID-19: Govt urged to implement indemnity system to boost confidence in vaccination programme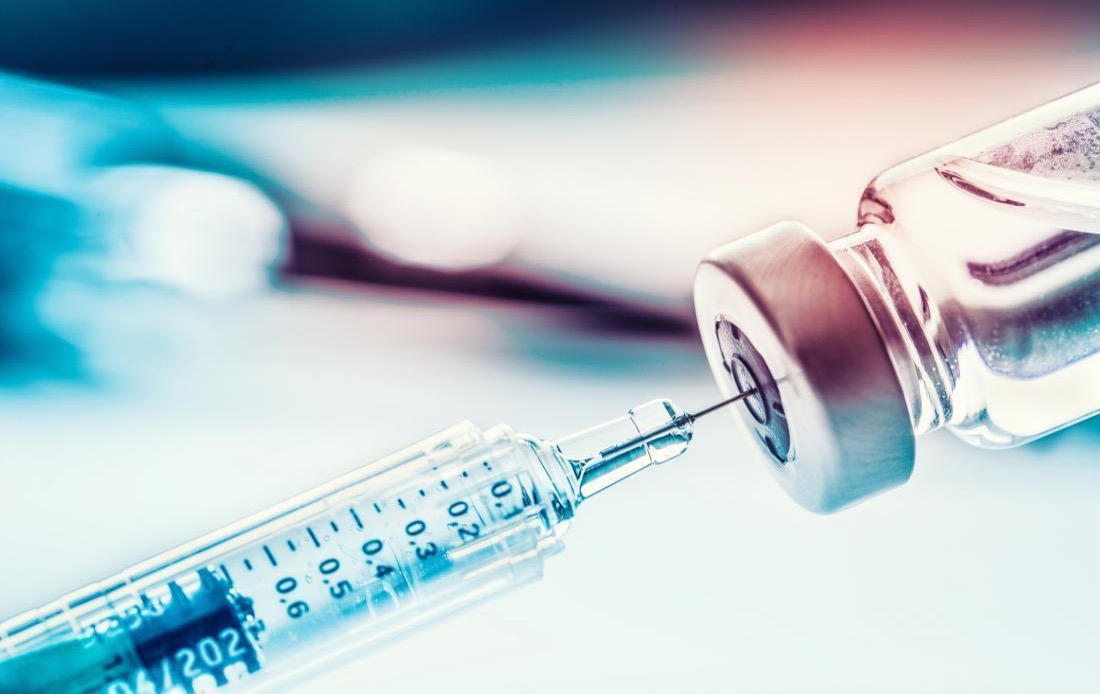 KUALA LUMPUR, Feb 7 -- The government should give priority to putting in place an indemnity system to help boost public confidence in the national COVID-19 immunisation programme, said Alliance for Safe Community chairman Tan Sri Lee Lam Thye.
Turkey to launch new space, health technologies in 2021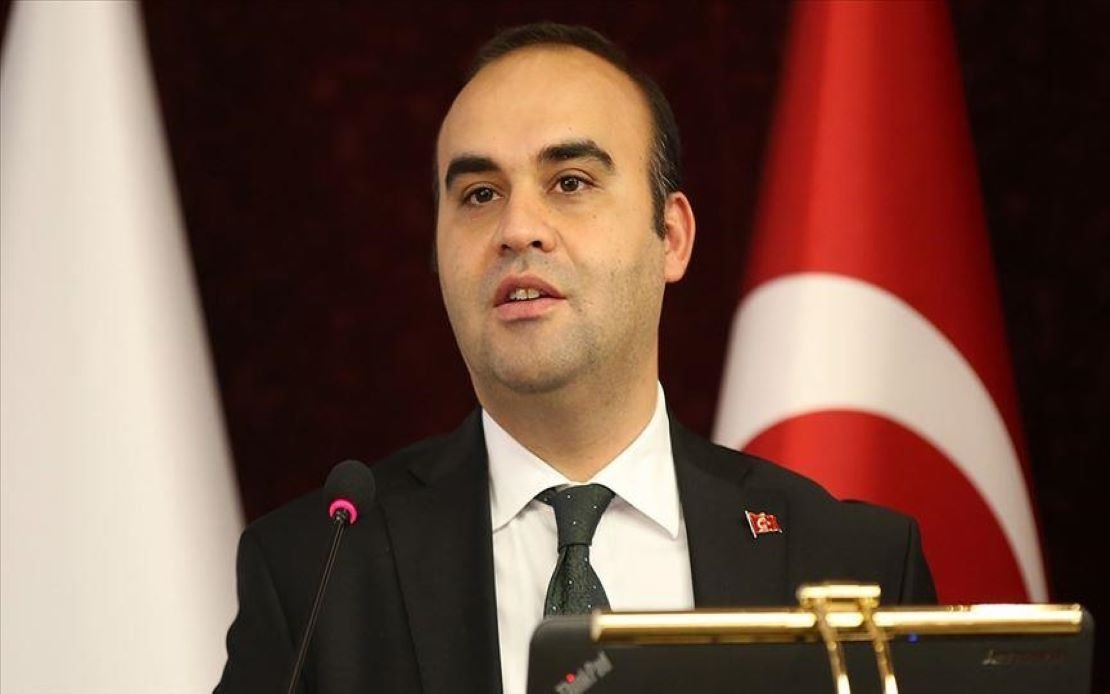 ISTANBUL, Feb 6 -- Turkey is set to launch crucial projects related to space and health technological sectors in 2021, Anadolu Agency reported.
COVID-19: Di Sebalik Ledakan Pandemik, Kini Ada Sinar Harapan Untuk Rakyat Malaysia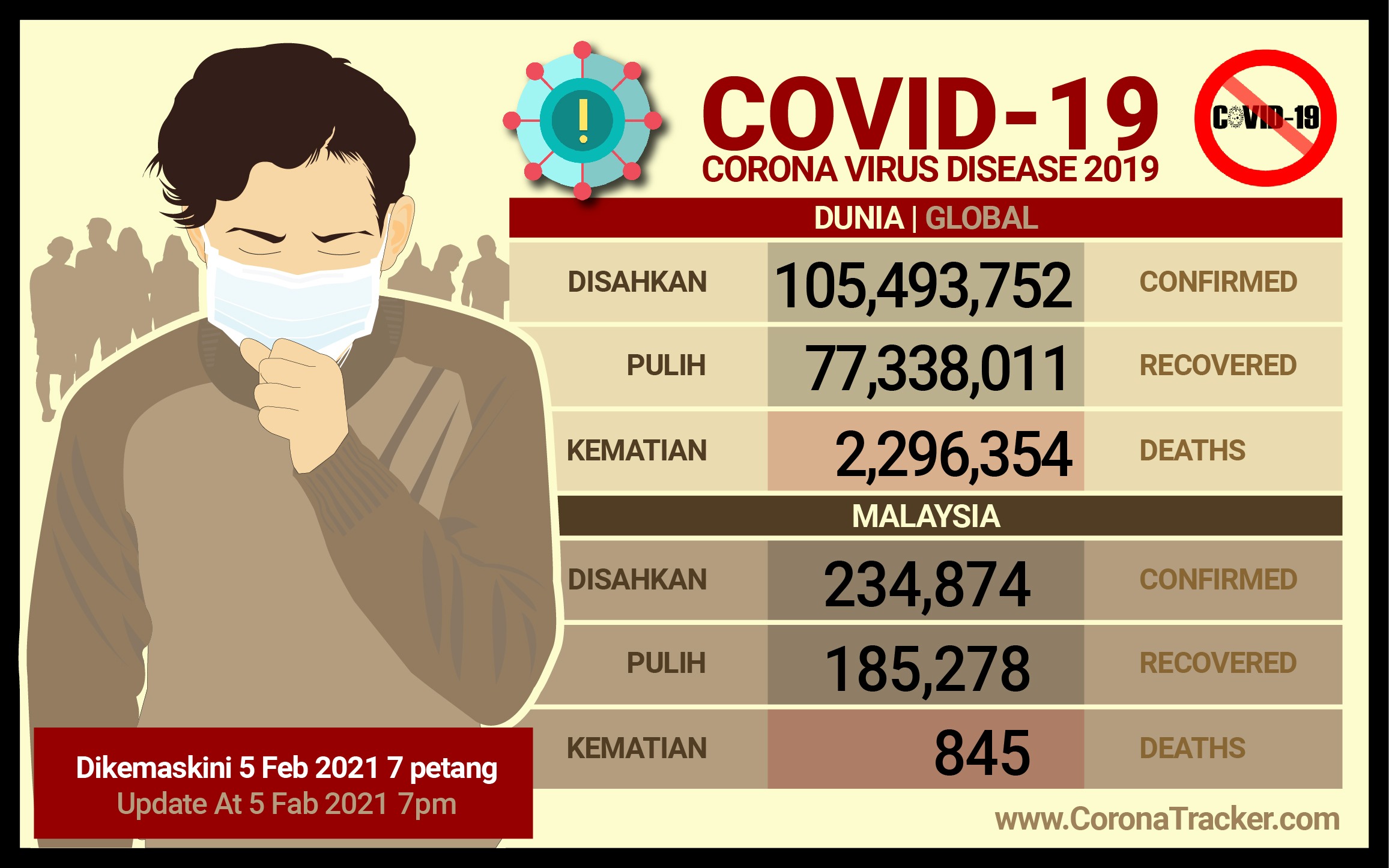 Oleh Melati Mohd Ariff
Berikut adalah rangkuman TERKINI mingguan mengenai COVID-19 dan perkara yang berkaitan di Malaysia serta di peringkat dunia dari 30 Jan hingga pukul 8:30mlm 5 Feb 2021.
Jumlah kes positif COVID-19 di Malaysia melebihi 230 ribu. Di peringkat global, hampir 105 juta kes dilaporkan dengan lebih 2.2 juta kematian. Lebih 77 juta pesakit COVID-19 dilaporkan sembuh. Pandemik COVID-19 sudah merebak ke 216 buah negara dan wilayah.
KUALA LUMPUR (Bernama) -- Setelah dikejutkan dengan kes harian baharu COVID-19 melebihi lima ribu tiga hari berturut-turut, perkembangan kes koronavirus maut di Malaysia sedikit melegakan kerana angka kes harian yang menurun sedikit dan diimbangi dengan kes sembuh yang agak tinggi.
Hari ini Jumaat, 5 Februari, jumlah kes positif baharu direkod sebanyak 3,391 sementara kes sembuh pula sebanyak 3,392. Jumlah kumulatif kes pesakit yang pulih daripada COVID-19 kini sebanyak 185,278 atau 78.9 peratus.
Pada Isnin 1 Februari, negara mencatat kes sembuh sebanyak 4,280 berbanding kes baharu sebanyak 4,214.
Boao Lecheng emerging destination for Asian tourist high-end medical tourism
KUALA LUMPUR, Feb 5 -- Boao Super Hospital recently performed an operation of transcatheter aortic valve replacement (TAVR) in conjunction with the use of the TriGUARD3TM Cerebral Embolic Protection Device (TriGUARD3).
Grab launches programme to increase vaccine access, education for stakeholders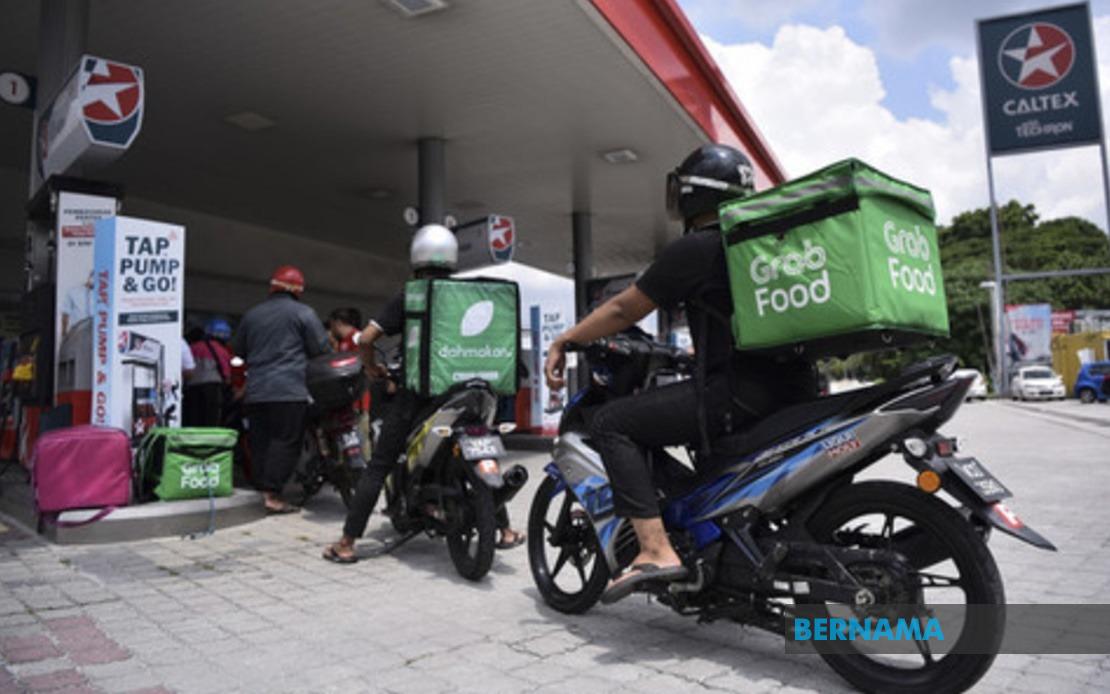 KUALA LUMPUR, Feb 4 -- Grab today launched a region-wide programme aimed at increasing vaccine access and education for all stakeholders on its platform as well as to encourage all passengers, drivers and delivery partners to get vaccinated.
Grab lancar program tingkatkan akses, maklumat vaksin untuk pihak berkepentingan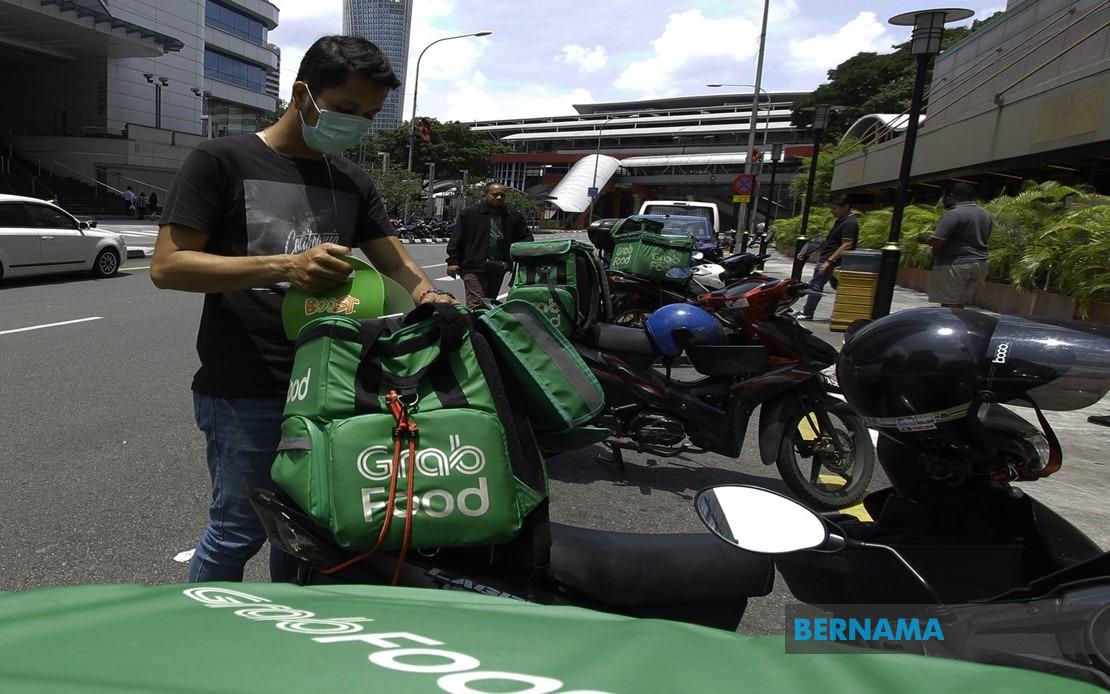 KUALA LUMPUR, 4 Feb -- Grab hari ini melancarkan program di seluruh rantau ini yang bertujuan meningkatkan akses dan maklumat mengenai vaksin untuk semua pihak berkepentingan di platformnya selain menggalakkan semua penumpang, pemandu dan rakan kongsi penghantaran mendapatkan vaksin.
Majlis Perabot Malaysia cadang inisiatif tangani COVID-19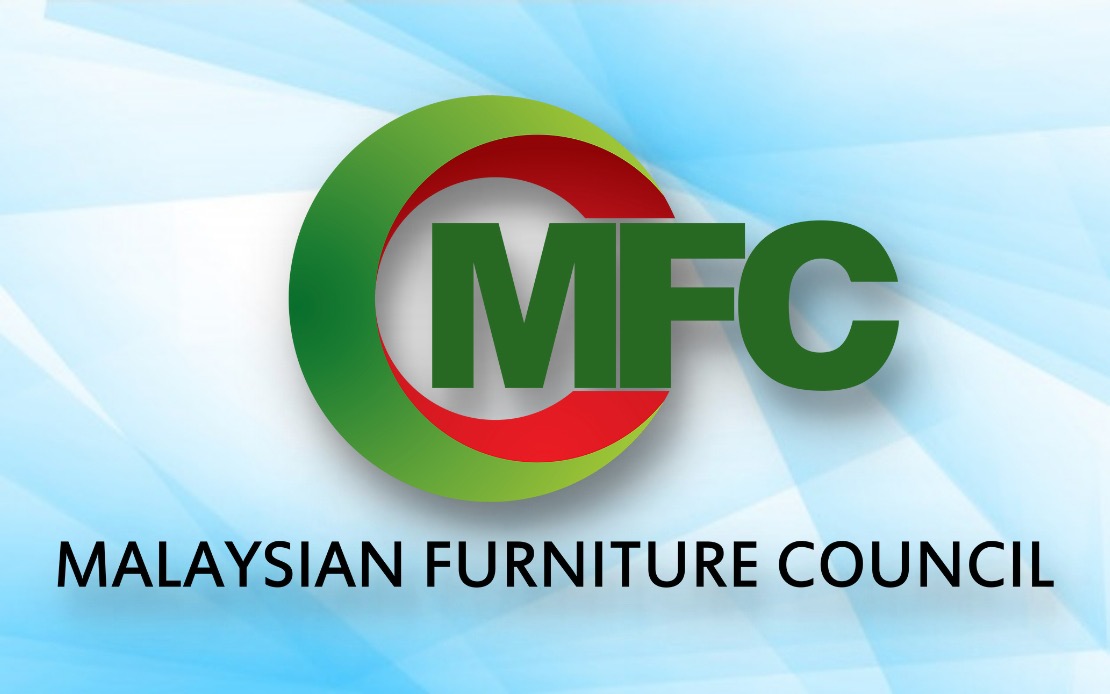 KUALA LUMPUR, 4 Feb -- Majlis Perabot Malaysia (MFC) mencadangkan beberapa langkah untuk menangani peningkatan kes COVID-19 dalam industri pembuatan perabot termasuk memperkenalkan "gelembung kerja" di kilang dan menempatkan warden dan unit peronda di penginapan pekerja.
Saintis Malaysia, Universiti Cambridge Bina Pangkalan Data Genetik Terbesar Kanser Payudara Asia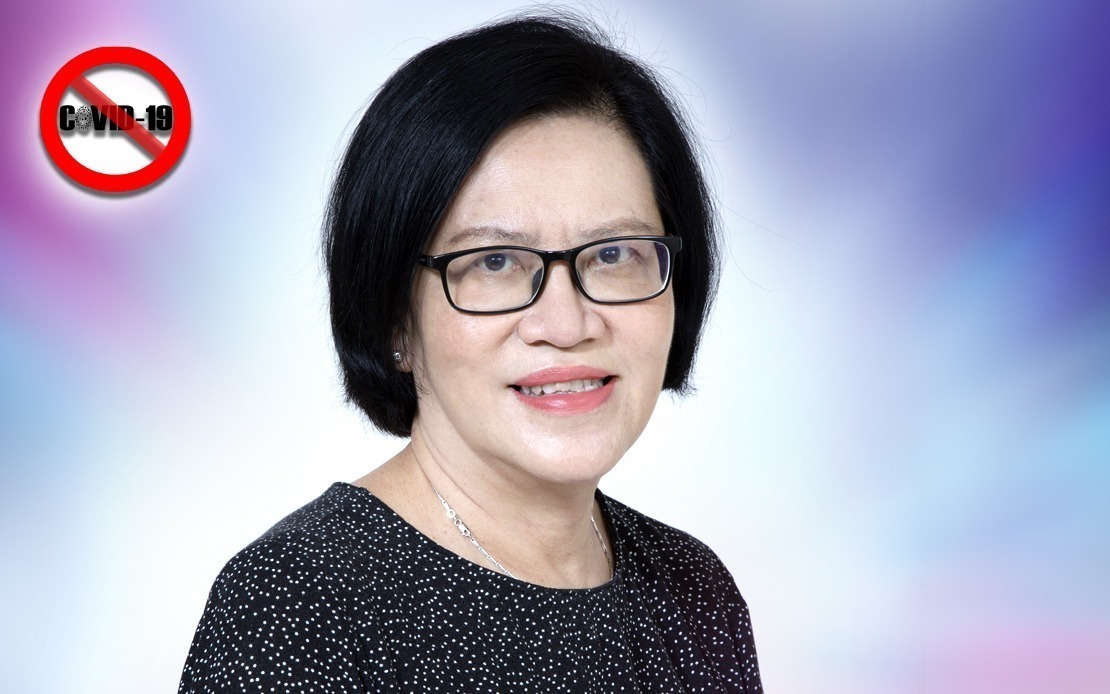 Oleh Muhammad Basir bin Roslan
KUALA LUMPUR (Bernama) -- Kanser adalah punca kematian nombor satu dunia dan menurut tinjauan Kementerian Kesihatan Malaysia (KKM) pada tahun 2018, penyakit itu 'pembunuh' keempat terbesar, di negara ini.
Kes kanser berterusan meningkat saban tahun, dengan hampir 60 peratus dikesan pada tahap yang sudah lewat, justeru menjejaskan kelangsungan hidup pesakit.
Untuk menentukan dengan tepat jenis kanser pesakit serta rawatan terbaik bagi mereka, doktor akan menggunakan pemetaan genom manusia bagi memeriksa ketumbuhan pada tahap genetik.
Malaysian, Cambridge University Scientists Build Largest Genetic Database Of Asian Breast Cancers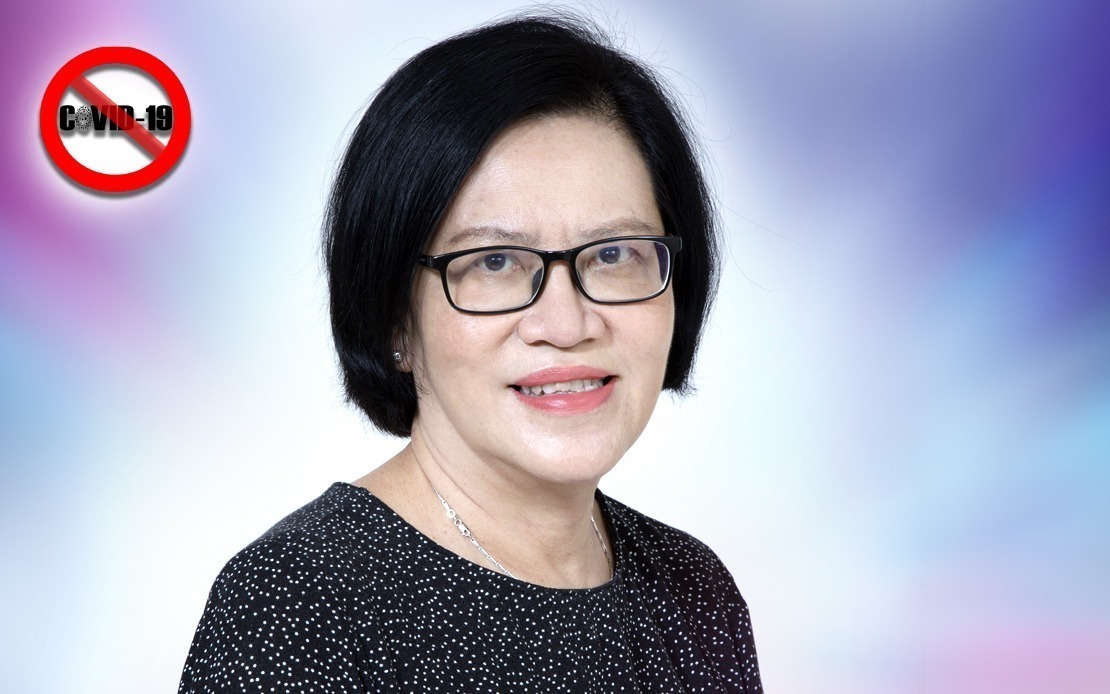 By Muhammad Basir Roslan
KUALA LUMPUR (Bernama) -- Cancer is the world's leading cause of death and in Malaysia, a survey in 2018 by the Ministry of Health showed cancer as the fourth biggest killer in the country.
Cancer cases continue to be on the rise every year, with almost 60 percent of them detected at a later stage, thus reducing the survival rate of these patients.
When it comes to precisely determining the patient's type of cancer as well as the best treatment that might work for them, doctors would utilise human genome mapping to examine tumours at the genetic level.