SEARCH News
Please select news category and type keyword(s) to search
Kerajaan tidak akan berganjak mengenai larangan merokok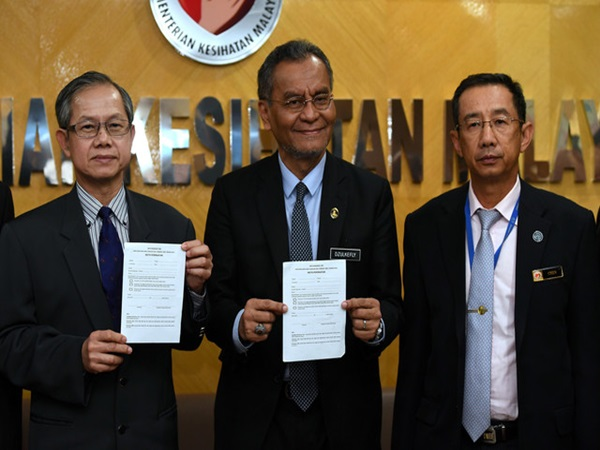 PUTRAJAYA, 9 Jan (Bernama) — Kerajaan tidak akan berganjak mengenai larangan merokok di semua restoran dan premis makanan meskipun mendapat tentangan dan kritikan daripada golongan perokok tegar, kata Menteri Kesihatan Datuk Seri Dr Dzulkefly Ahmad.
3,334 smoking-ban warning notices issued to eateries in Perak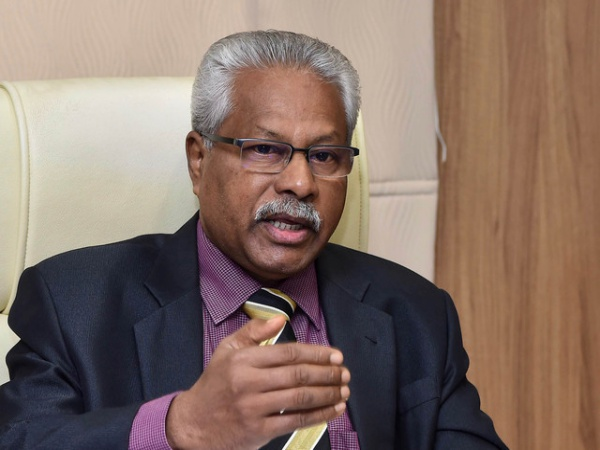 IPOH, Jan 9 (Bernama) -- Perak Health Department has issued 3,334 warning notices to owners of food premises in the state for failing to comply with the smoking ban, which came into effect on Jan 1.
Pusat pengajian tinggi Kelantan sambut baik larangan merokok
KOTA BHARU, 9 Jan (Bernama) -- Dua institusi pengajian tinggi awam negeri ini menyambut baik cadangan kementerian kesihatan dalam memperluaskan larangan merokok dalam kawasan pengajian bermula tahun ini.
UiTM lancar bas klinik bergerak UEMR
SHAH ALAM, 9 Jan (Bernama) -- Penuntut Universiti Teknologi Mara (UiTM) dan orang ramai kini boleh mendapatkan perkhidmatan bas Tujuan Khas Penyelamat Kecemasan Bergerak (UEMR) yang mula diperkenalkan pada 27 Nov lalu.
Jabatan Kesihatan Perak keluar 3,334 notis amaran terhadap premis perniagaan
IPOH, 9 Jan (Bernama) -- Jabatan Kesihatan Perak telah mengeluarkan sebanyak 3,334 notis amaran terhadap pemilik premis perniagaan makanan di negeri itu yang gagal mematuhi piawaian peruntukan peraturan tanda larangan merokok sejak ia dikuatkuasakan pada 1 Jan lalu.
Pejabat Kesihatan Daerah Kluang warta 1,404 premis sebagai kawasan larangan merokok
KLUANG, 9 Jan (Bernama) -- Pejabat Kesihatan Daerah Kluang mewartakan sebanyak 1,404 premis di daerah ini sebagai kawasan larangan merokok termasuklah kedai makan yang tidak berlesen.
Make CPR a compulsory subject in schools, tertiary institutions - social activist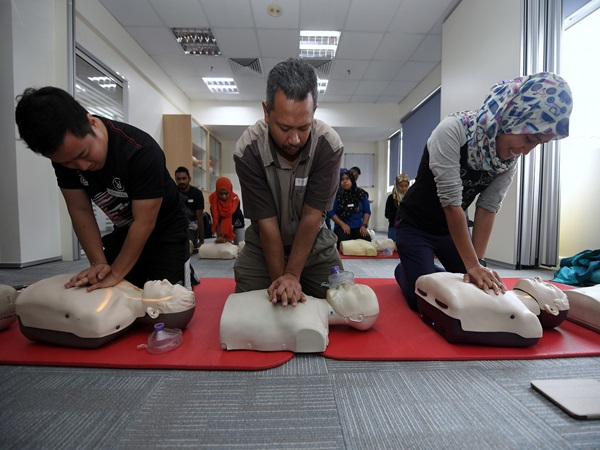 KUCHING, Jan 9 (Bernama) – A prominent social activist has appealed to the government to make cardiopulmonary resuscitation (CPR) a compulsory subject in all schools and institutions of higher learning in the country.
Smoking ban: Public, private learning institutions next?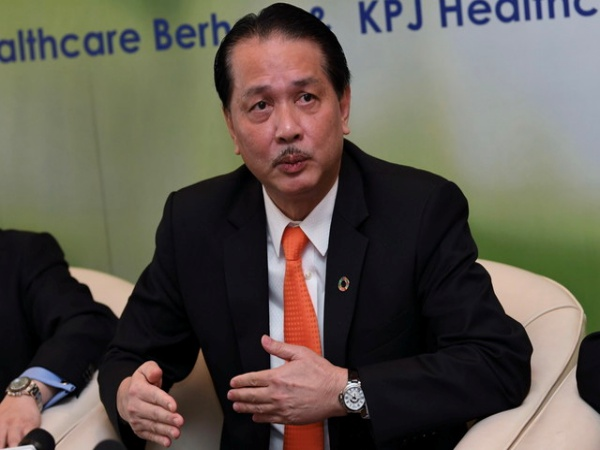 PUTRAJAYA, Jan 8 (Bernama) -- The Health Ministry is considering extending the smoking ban at learning institutions such as public and private schools and universities this year, said Health director-general Datuk Dr Noor Hisham Abdullah.
Twin babies are the 100th and 101st IVF babies in HSNZ, Terengganu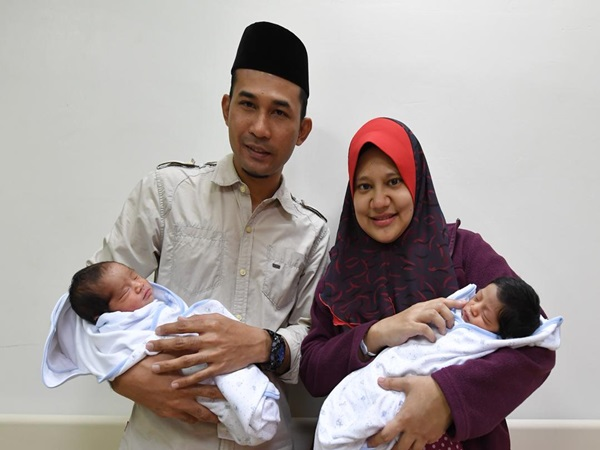 KUALA TERENGGANU, Jan 8 (Bernama) – A pair of twins, born through the in-vitro fertilisation (IVF) technique, bringing joy to their parents who waited eight years to have children, created history at the Sultanah Nur Zahirah Hospital (HSNZ) here.
1,278 notis amaran larangan merokok dikeluarkan di Pulau Pinang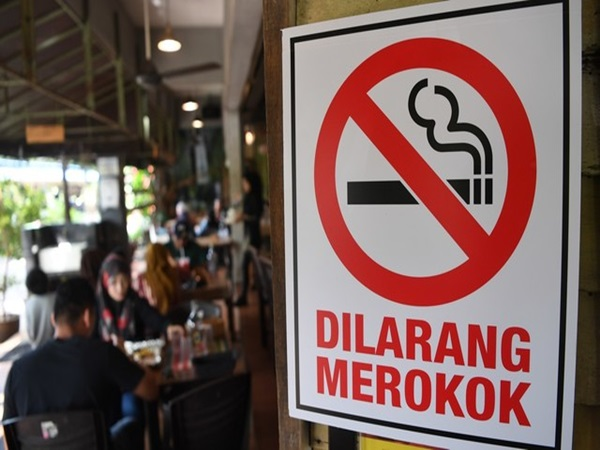 BUTTERWORTH, 8 Jan (Bernama) -- Sebanyak 1,278 notis amaran dikeluarkan oleh Jabatan Kesihatan Pulau Pinang kepada pemilik premis makanan di negeri ini kerana gagal menepati piawaian tanda larangan merokok.
DOCTORS SAY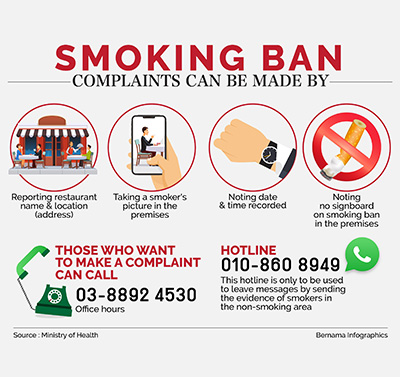 EXCLUSIVE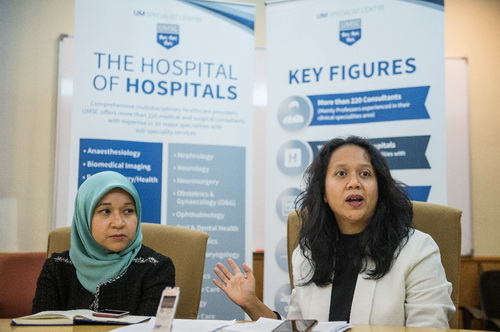 Need For A Think-Tank To Tackle Teenage Pregnancy
(Last of a Two-Part Interview)
By Salbiah Said
PETALING JAYA, Jan 2 (Bernama) -- The World Health Organisation (WHO) has identified about 16 million adolescent girls giving birth every year, mostly in low and middle income countries. An estimated three million girls aged 15 to 19 undergo unsafe abortions every year. Worldwide, 1 in 5 girls have given birth by the age of 18.
read more ››
VIDEO HIGHLIGHTS
UMSC Consultant Speaks: Fatty Liver, The Silent Epidemic Part 3
UMSC Consultant Speaks: Fatty Liver, The Silent Epidemic Part 2
UMSC Consultant Speaks: Fatty Liver, The Silent Epidemic Part 1